GET EMAIL UPDATES FROM POWERTOFLY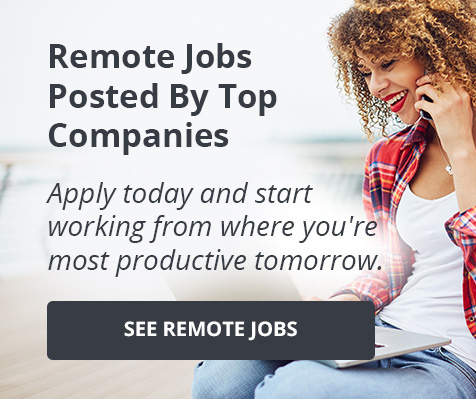 October 08, 2021
Career and Interview Tips
10 consejos para destacar en una feria de empleo virtual
Tu guía para tener éxito en una feria virtual y crear una gran impresión en los reclutadores
Según una encuesta de LinkedIn, hasta el 85% de los puestos de trabajo se consiguen a través de networking. Para quienes buscan empleo, las ferias virtuales facilitan este proceso con una simple conexión a internet. Hoy en día, es posible interactuar con empleadores de todo el mundo, hacerles preguntas y solicitar puestos de trabajo desde casa. Cada evento es diferente, pero la mayoría dispone de funciones de videoconferencia, salas de chat y sesiones de preguntas y respuestas.
Dilyara Timerbulatova, coordinadora de ferias de empleo virtuales de PowerToFly, explica que "estas ferias tienen muchos beneficios, sobre todo conectan a los mejores candidatos y reclutadores que, de otro modo, nunca se cruzarían. Estos eventos son una herramienta para ayudar a las empresas a crear equipos más diversos".
10 pasos para destacar en una feria de empleo.
Las ferias de empleo virtuales son distintas a las presenciales que estamos acostumbrados, por lo que es importante adaptarte y prepararte para este nuevo entorno. A continuación, te presentamos algunas claves para dar lo mejor de ti y dejar huella en los empleadores.
Actualiza tu perfil y currículum de LinkedIn. Empieza por revisar las dos cosas y asegurar que tu historial laboral esté actualizado. Asegúrate de incluir cualquier experiencia relevante para los puestos de trabajo que te interesan.
Haz tus deberes. Investiga qué empresas asistirán a la feria y aprende más sobre lo que hace cada una, su misión y valores, su cultura y las cualificaciones que están buscando. En este paso, puedes comenzar a preparar preguntas para los empleadores.
Practica tu discurso. Durante la feria de empleo virtual, es posible que tengas la oportunidad de presentarte a los reclutadores. Prepara una presentación breve hablando sobre quién eres, tus habilidades y tu experiencia laboral. (No todas las ferias de empleo virtuales brindan una oportunidad para esto, pero es mejor prevenir que lamentar).
Ponte guapo/a. SÍ, aunque este evento es virtual, deberías arreglarte. Como dice el viejo refrán: así te veo, así te respecto. Además, los estudios muestran que vestirse bien puede aumentar la confianza, lo que podría ser la clave para conseguir el trabajo.
Prepara tu espacio. Busca una zona tranquila con una buena conexión al wi-fi y haz todo lo posible para conseguir que tu fondo esté limpio y libre de distracciones. Recomendamos que te sientes contra una pared blanca, preferiblemente cerca de un enchufe, en caso de que tu ordenador se quede sin batería. No olvides de poner tus dispositivos en silencio o en modo "no molestar".
Llega a tiempo. Llegar cinco minutos antes es puntual y llegar puntual es tarde. Llegar temprano demuestra que eres responsable y confiable. Recuerda dejar unos minutos para posibles dificultades técnicas o problemas de conexión e inicia sesión en la feria un poco antes de la hora. ¿Quién sabe? Es posible que tengas la oportunidad de charlar con los reclutadores mientras que llegue el resto de los asistentes.
¡No te olvides del lenguaje corporal! Leer el lenguaje corporal de una persona a través de una pantalla puede ser complicado. Preséntate con una sonrisa, mantén contacto visual y asienta con la cabeza cuando sea apropiado (incluso cuando tu micrófono está silenciado). Todo esto te ayudará a demostrar interés y confianza.
Comunícate de forma profesional. Una de las mejores maneras de destacar es a través de una comunicación adecuada. Durante una feria de trabajo virtual, muchas de las interacciones serán escritas, ya sea en el chat o en mensajes de seguimiento. Para crear una buena primera impresión, evita el uso de jergas y demuestra tus habilidades de comunicación con un uso correcto y profesional de gramática y vocabulario.
Haz las preguntas correctas. Prepárate bien y piensa en preguntas que te permitan obtener un conocimiento más profundo sobre la empresa o descubrir en qué podrías contribuir. Asegúrate de leer antes la página web de la compañía para que no consultes por información que se consigue fácilmente en línea.
Haz un seguimiento. Una vez finalizada la feria, conéctate con los reclutadores en LinkedIn e incluye un mensaje personalizado agradeciéndoles por su tiempo y expresando tu interés en trabajar en su empresa. Ten en cuenta que los empleadores están en constante contacto con muchos candidatos. Aprovecha este mensaje para refrescar su memoria y recordarles por qué eres un buen candidato (o para presentarte adecuadamente si no tuviste la oportunidad de hacerlo en la feria). Intenta ofrecer un ejemplo específico de la información que compartieron que haya parecido valiosa para hacer que tu mensaje de agradecimiento se sienta más sincero. ¡No olvides el número 8 en esta lista! Siempre revisa tu mensaje antes de hacer clic en enviar.
¿Estás listo/a para poner todo esto a la práctica? Regístrate aquí para la próxima Feria de Empleo Virtual de PowerToFly.
Automattic
January is National Mentorship Month— the perfect time to focus on growing and building important relationships with mentors that will positively affect your professional career.
Research shows that mentorship greatly improves career outcomes by providing professional guidance, skill development, and support through major work and life transitions.
We asked some of our partner companies to tell us about the mentorship opportunities they offer. If you're ready to unleash your full potential by joining an impactful mentoring program, keep reading to hear what they said. (Plus, they're all hiring—check out their open jobs under each entry!)
READ MORE AND DISCUSS
Show less
Loading...