GET EMAIL UPDATES FROM POWERTOFLY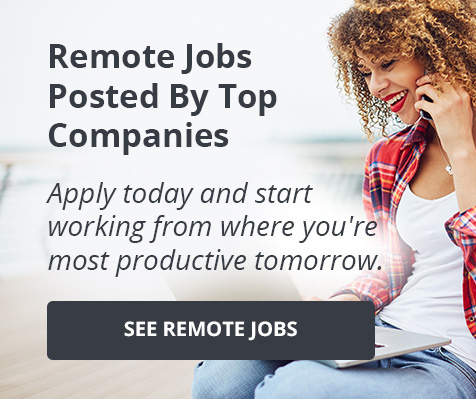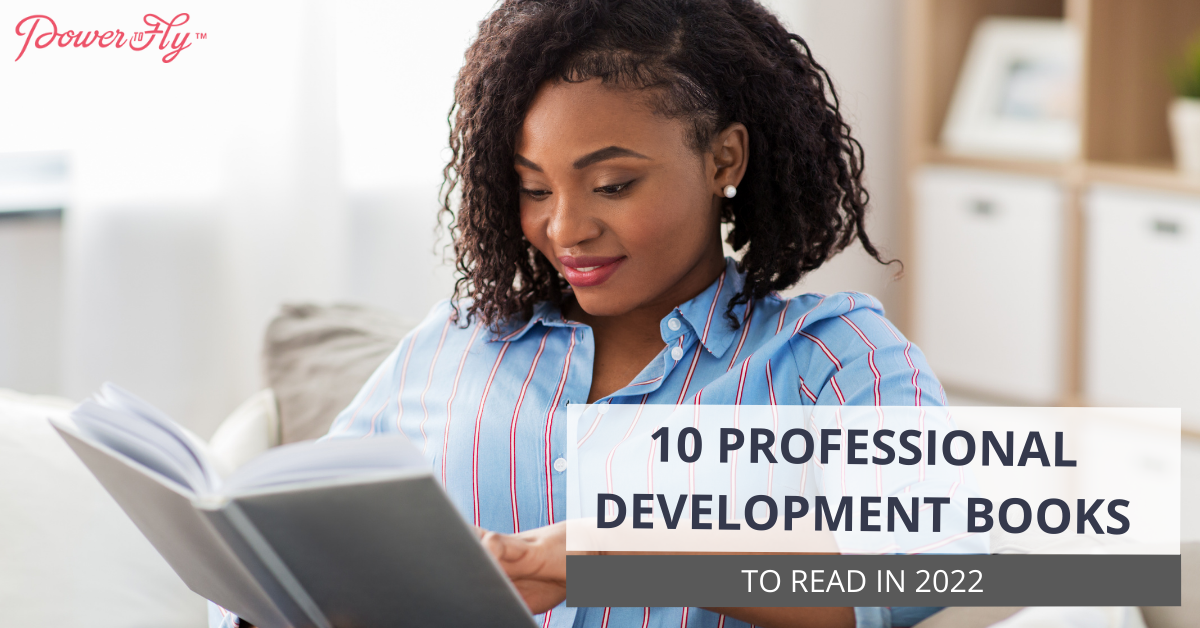 March 31, 2022
Landing a New Job
10 Professional Development Books to Read in 2022
There are countless ways to invest in your professional growth these days– mentorships, online courses, and conferences, just to name a few.
But if you're looking for a simple, affordable way to boost your career growth, don't underestimate the power of a good book!
Professional development books give insight on how to grow in our careers and better approach work-related conflict through self-improvement, education, and mindset shifts. They also strengthen how we respond to challenges and how well we adapt to shifting work environments.
We asked the team at PowerToFly to share their favorite reads for career growth. Keep reading to see our top 10 professional development books to read this year!
Deep Work: Rules for Focused Success in a Distracted World by Cal Newport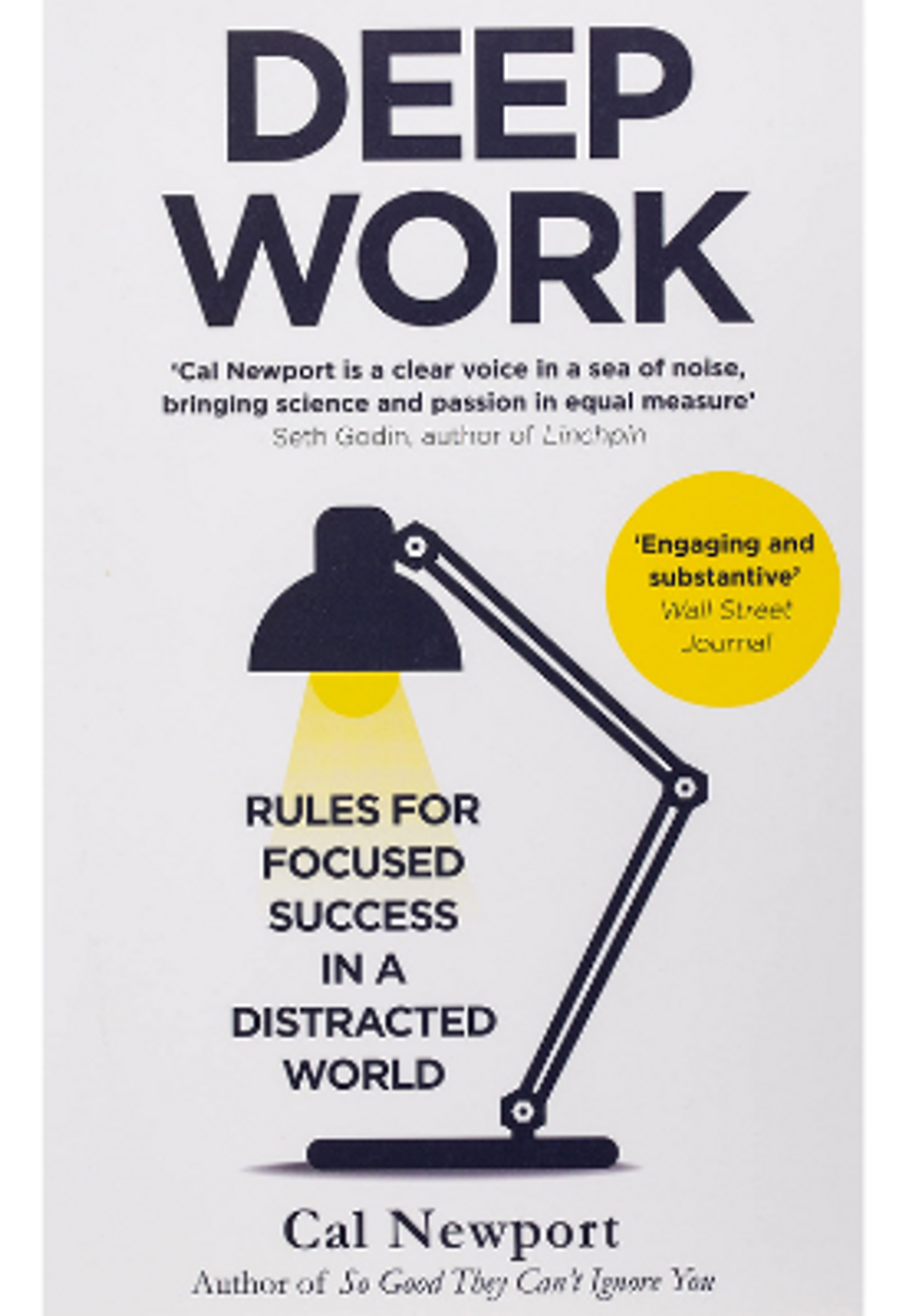 What Cal Newport calls a "valuable" and "increasingly rare" skill, having the ability to deep work will not only allow you to feel truly fulfilled, but to be better at your job and to be more successful in both work and life. With practical and actionable advice, Newport teaches you how to transform your mind and your daily habits so that you can learn the life-changing art of deep work and become the professional you have always wanted to be.
How to Win Friends and Influence People by Dale Carnegie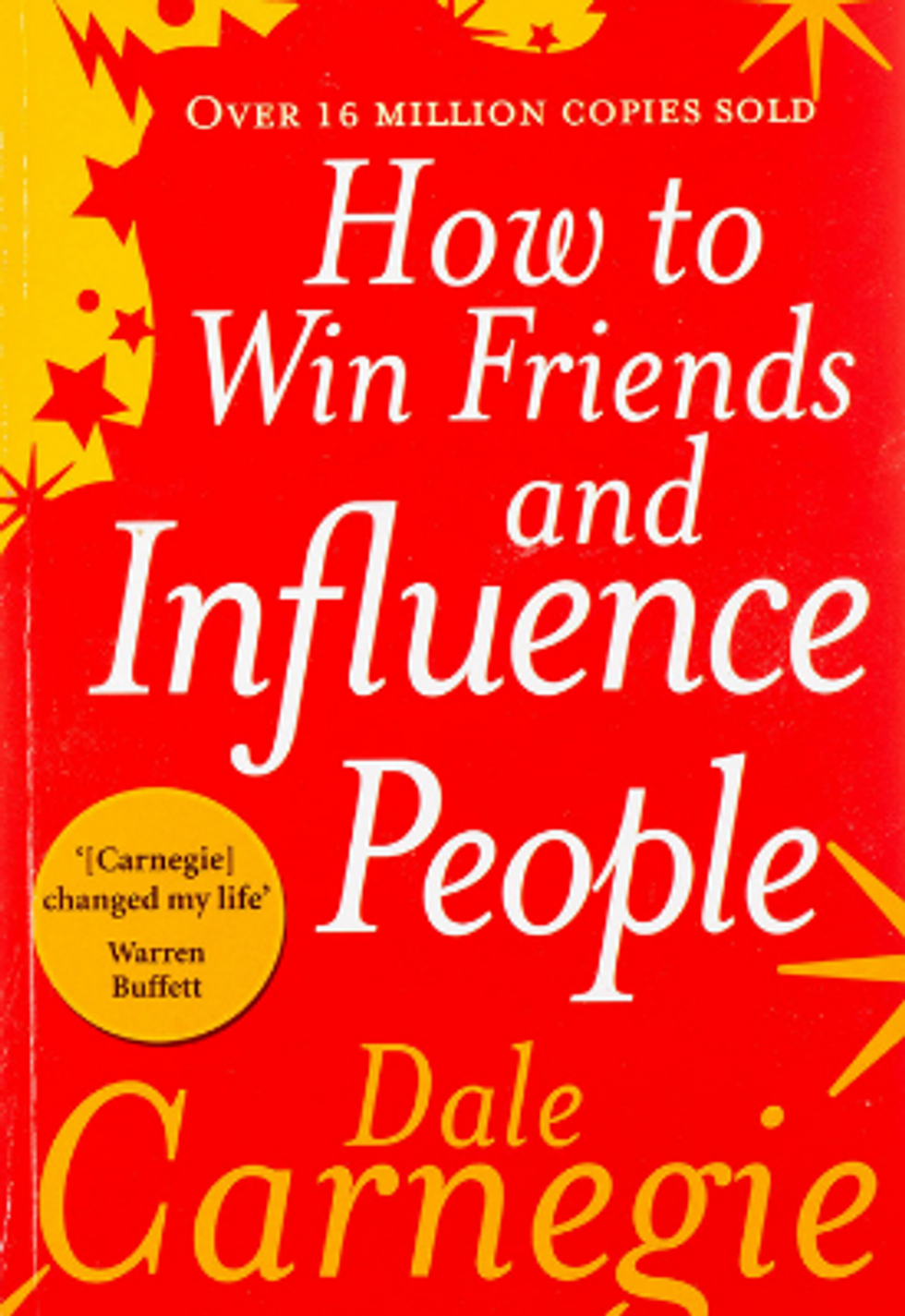 In this insightful book, Dale Carnegie teaches you how to succeed in your personal and professional life by transforming the way you interact with the people around you. By improving your communication skills you can boost your confidence, grow your social circle, strengthen your public speaking, and ultimately strengthen your professional life.
Awaken the Giant Within: How to Take Immediate Control of Your Mental, Emotional, Physical and Financial Destiny by Anthony Robbins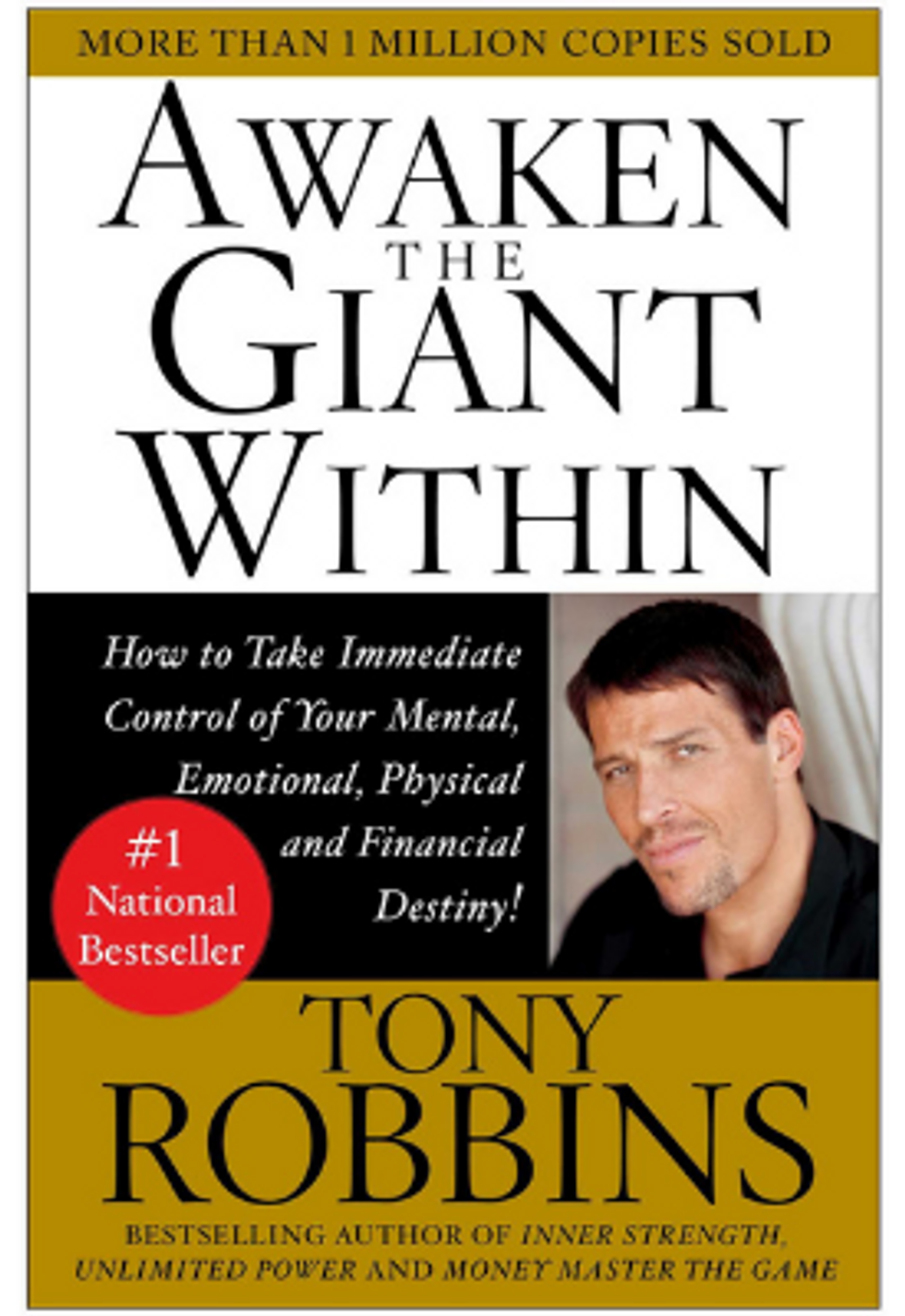 Renowned expert Tony Robbins teaches you how to master your mind, body, relationships, and money so you can take control of your life and find your purpose. Through practical steps, you can learn how to propel your career forward and reach your true potential in your professional life through the power of self-mastery, goal setting, and perseverance.
The Untethered Soul at Work: Teachings to Transform Your Work Life by Michael A. Singer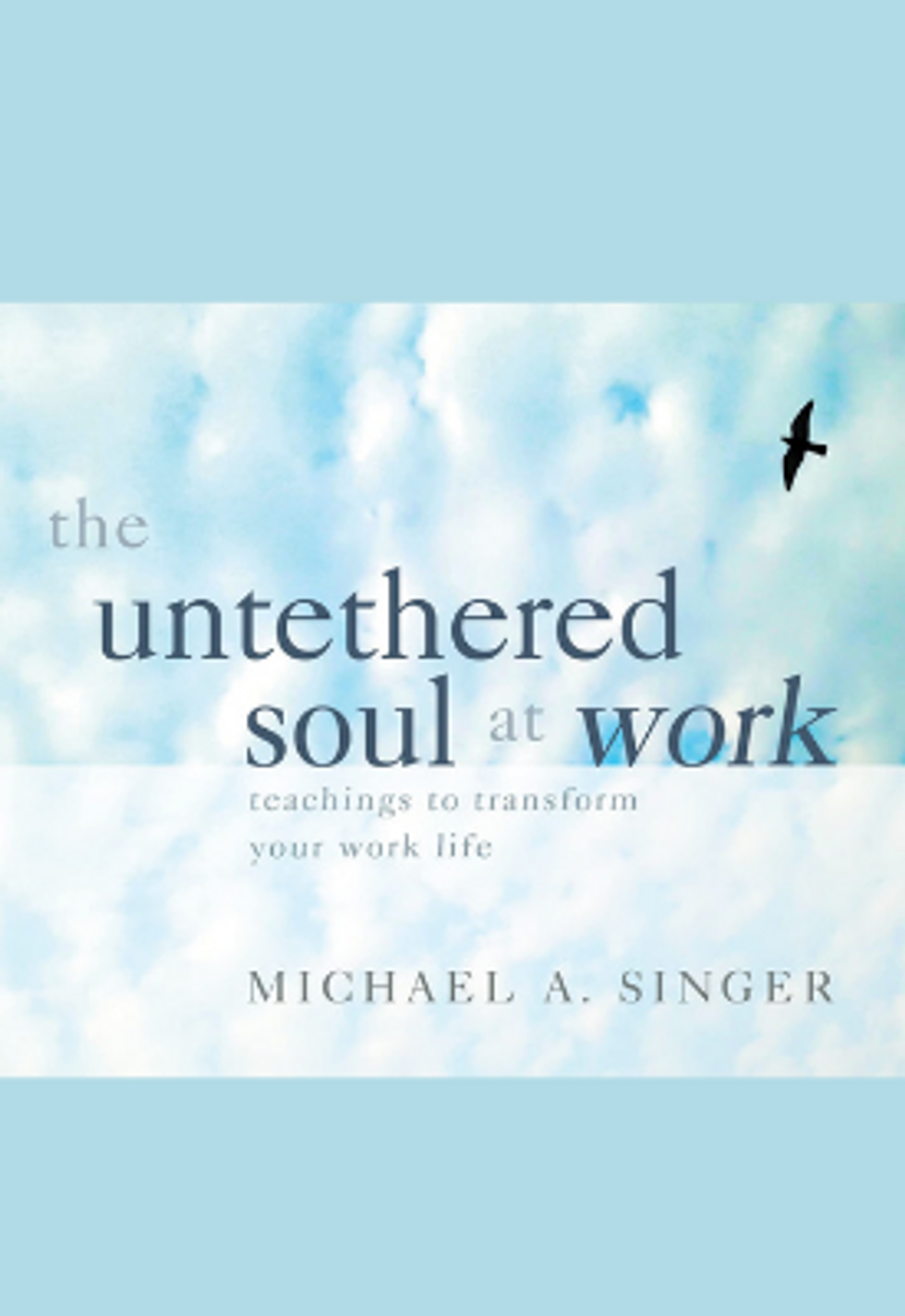 A spiritual leader, founder of the Medical Manager Corporation, and software architect, Michael A. Singer delivers a powerful program that focuses on building a healthy relationship with the mind to transform how we approach our work. By properly equipping our minds, Singer teaches us how to handle the 10 most common workplace issues, win success, and find fulfillment in our professional careers.
The Ride of a Lifetime: Lessons Learned from 15 Years as CEO of the Walt Disney Company by Robert Iger and Joel Lovell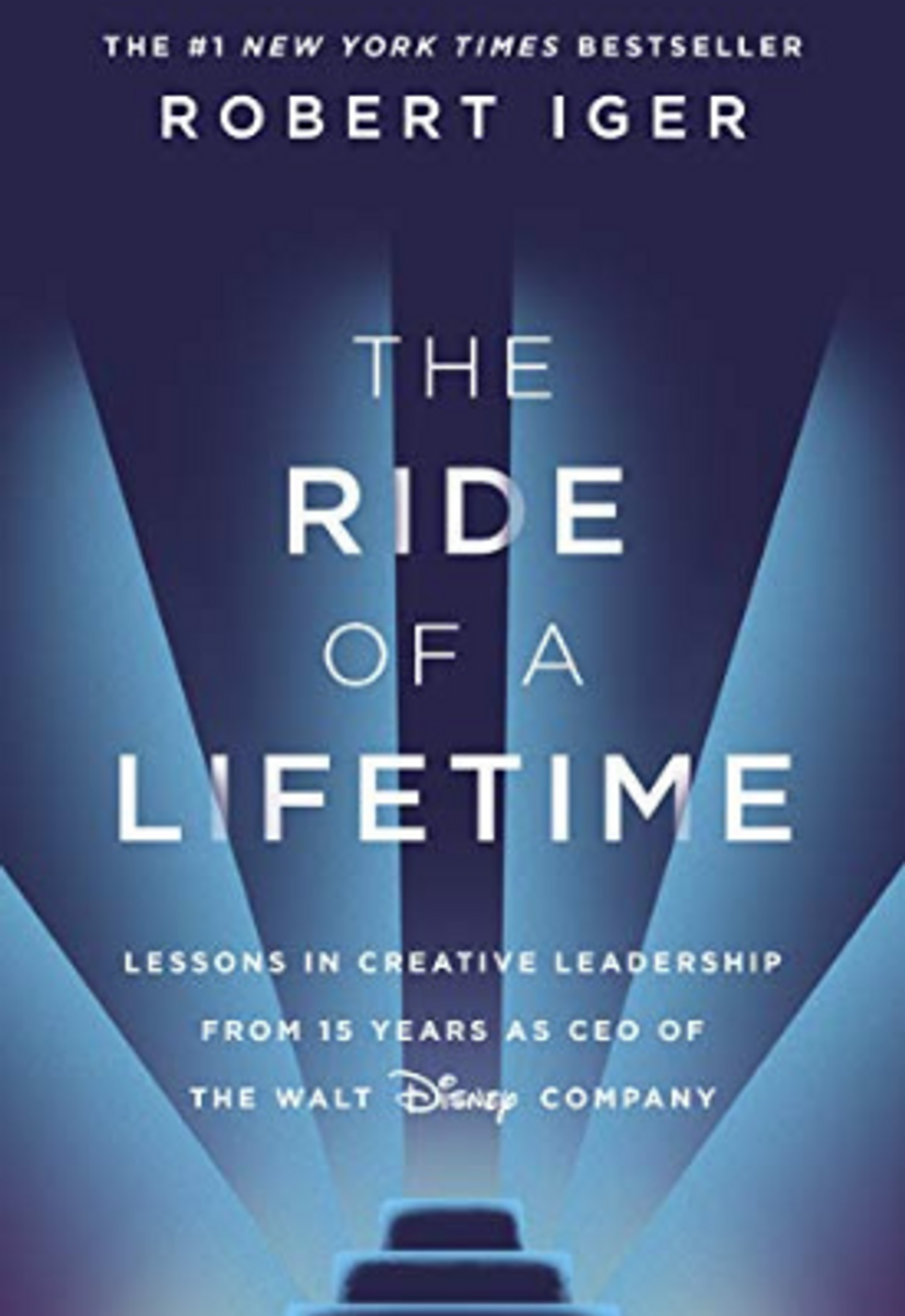 Bob Iger, CEO of the Walt Disney Company and one of the most successful CEOs of our time, shares the lessons he learned and the ideas and values he gained while leading Disney, a company of 200,000 employees, from a position of increased competition and rapidly changing technology to the internationally beloved name we all know today.
The Culture Map: Breaking Through the Invisible Boundaries of Global Business by Erin Meyer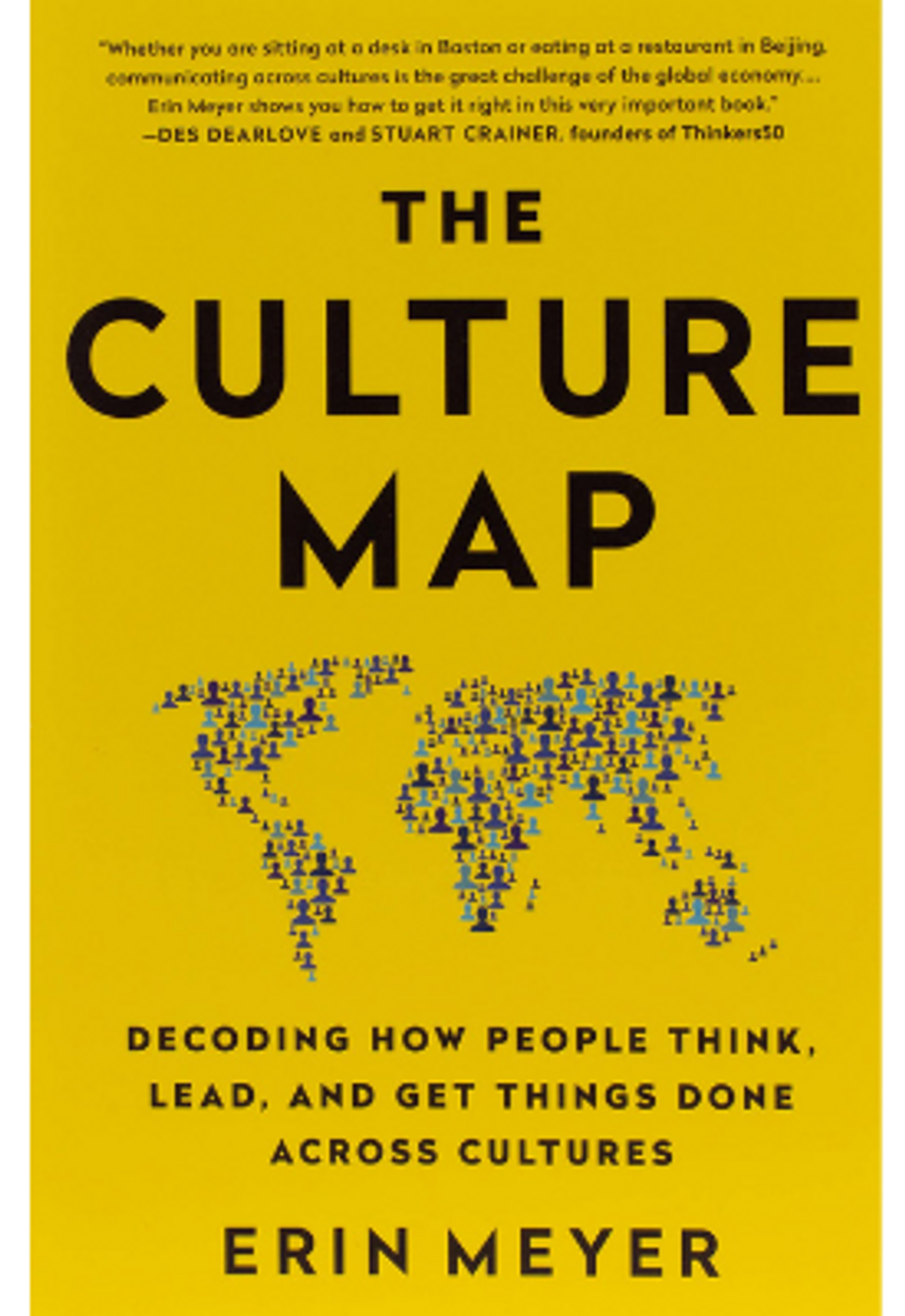 We live in a very connected world, and the more virtual we become, the more connected we get. With such a culture clash happening in the workplace, Erin Meyer expertly guides us through the sometimes funny, sometimes messy issues that can arise in a culturally diverse environment by providing a model of how these differences can affect international business, along with some practical advice for overcoming them.
Nine Lies About Work: A Freethinking Leader's Guide to the Real World by Ashley Godall and Marcus Buckingham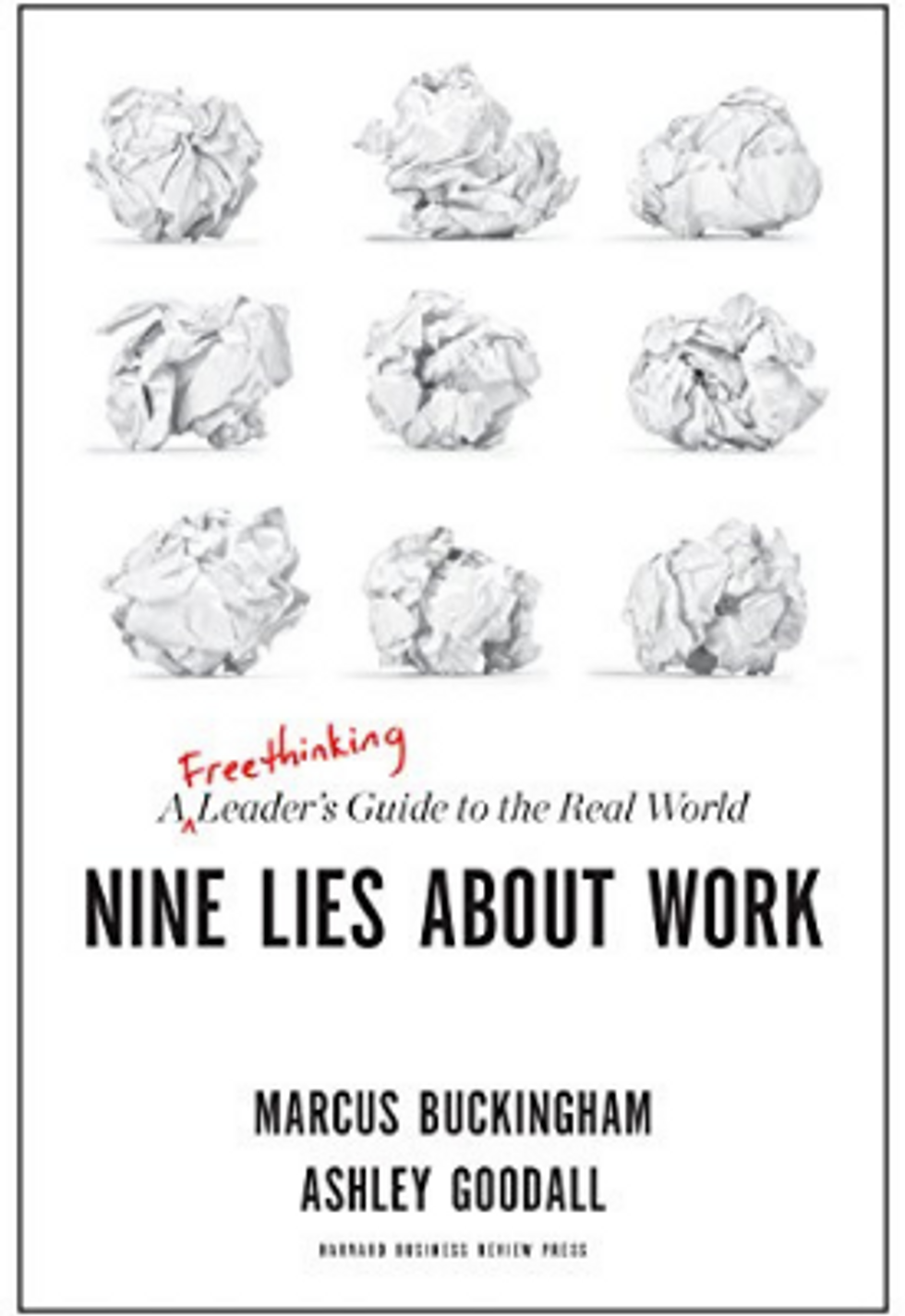 There are nine lies pervading the workplace, and as well-intentioned as they may be, they are wreaking havoc. According to Buckingham and Goodall in this insightful work, the only way to overcome these destructive lies is through freethinking leadership. By digging deeper, breaking some outdated patterns, and embracing uniqueness, freethinking leaders are paving the way for a workplace that is real, functional, and displays its success down to its very core.
Radical Candor: Be a Kickass Boss Without Losing Your Humanity by Kim Malone Scott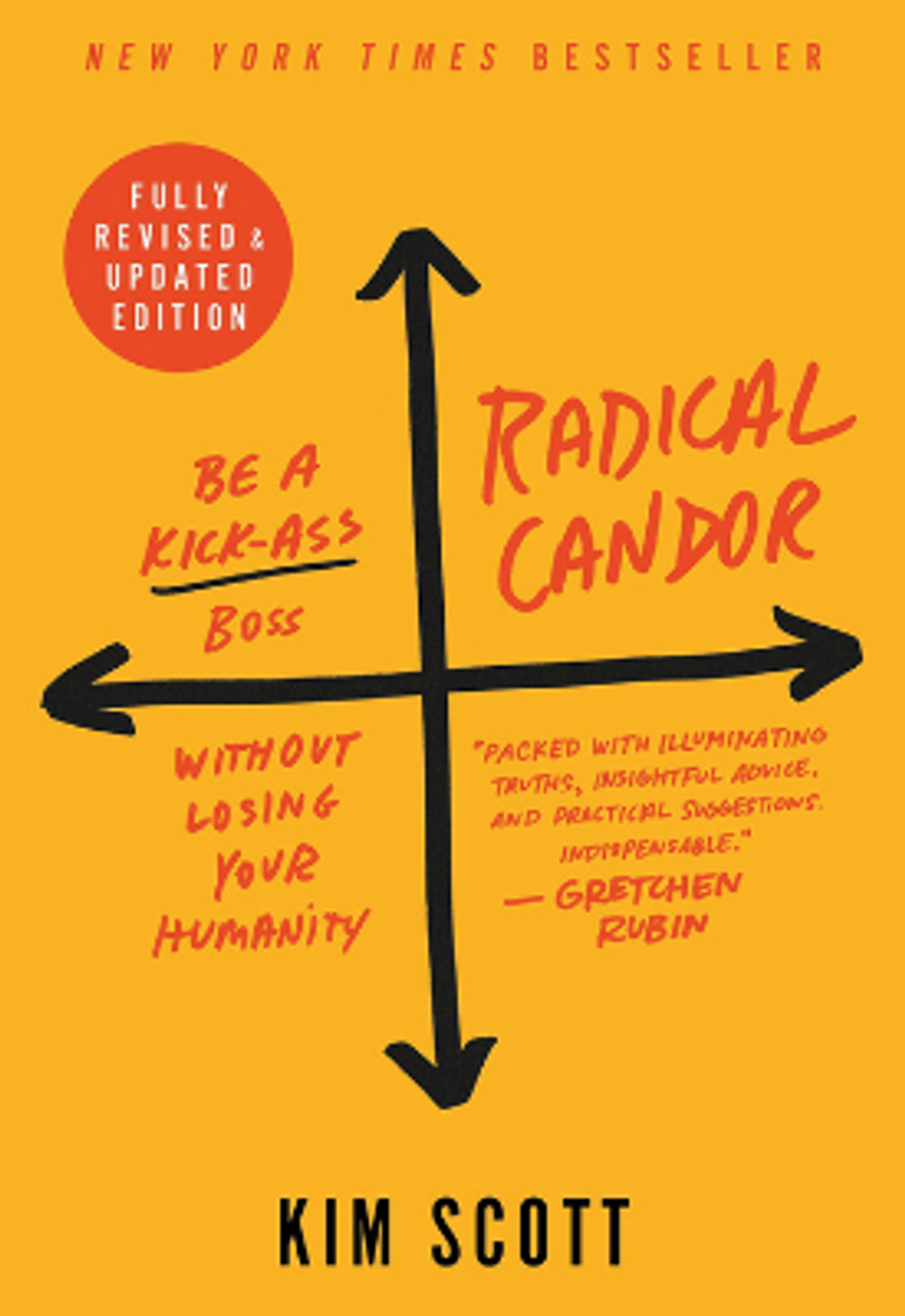 Expert CEO Coach Kim Scott understands that being a good boss is tough, which is why she created a radical, new method to approach management. By finding the middle ground between what Scott calls "obnoxious aggression" and "ruinous empathy", she teaches bosses about the power of radical candor and how they can use it to create success as a leader – and maintain their humanity while they're at it. Written for bosses by a boss, this practical guide to leadership is certain to change the professional environment for the better.
What Color Is Your Parachute? A Practical Manual for Job-Hunters and Career-Changers by Richard Nelson Bolles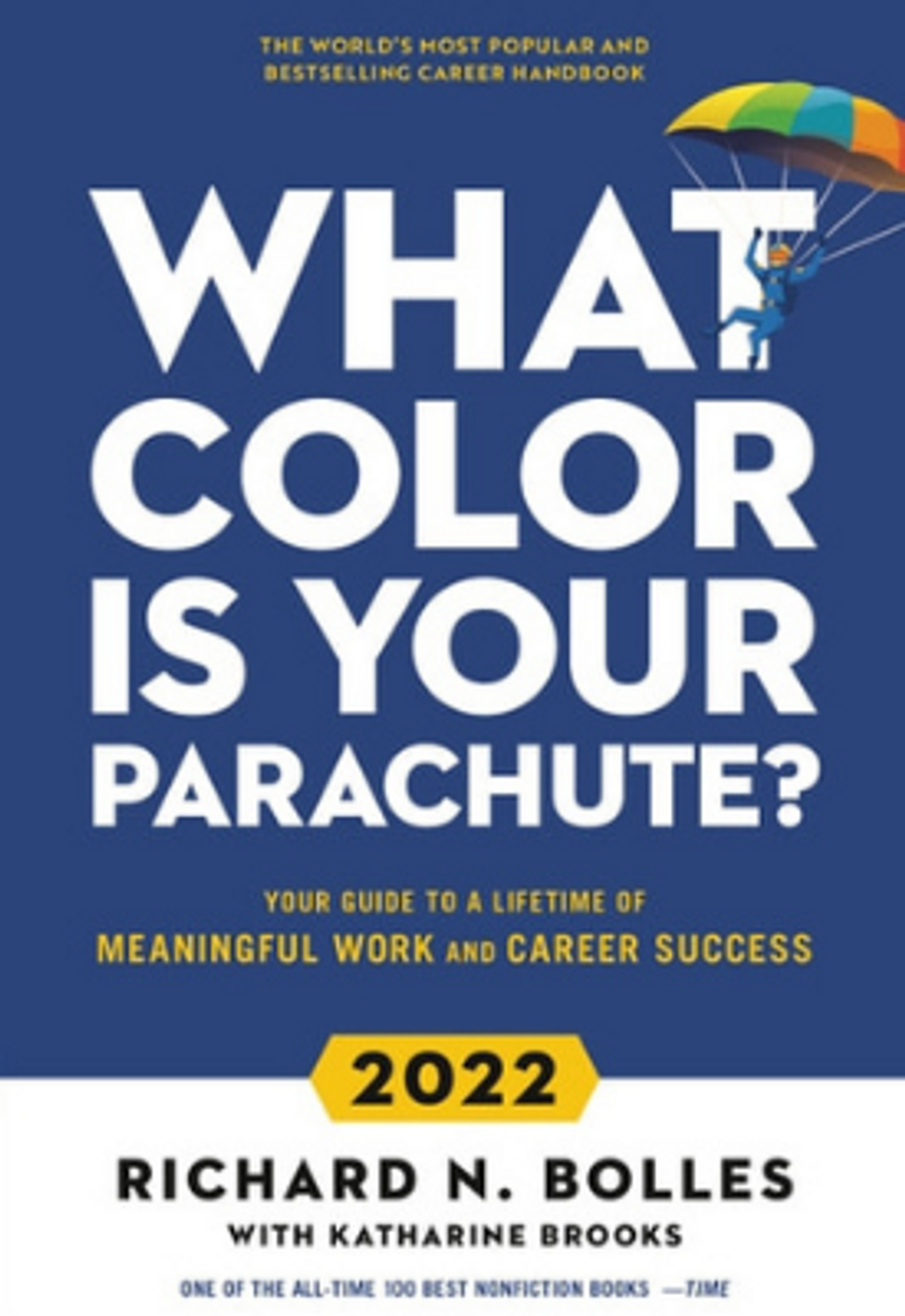 With timeless advice, up-to-the-minute insights, and more than ten million copies sold over fifty years, the advice in this book still rings true in today's challenging job market, as recent grads face a shifting economic landscape and seek work that pays and inspires, as workers are laid off mid-career, and as people search for an inspiring work-life change. In this highly regarded career advice book, Richard Nelson Bolles offers unique and authoritative guidance so that job seekers and pivoters can have the tools to discover and land their dream job.
The Happiness Advantage: the 7 Principles of Positive Psychology That Fuel Success and Performance at Work by Shawn Anchor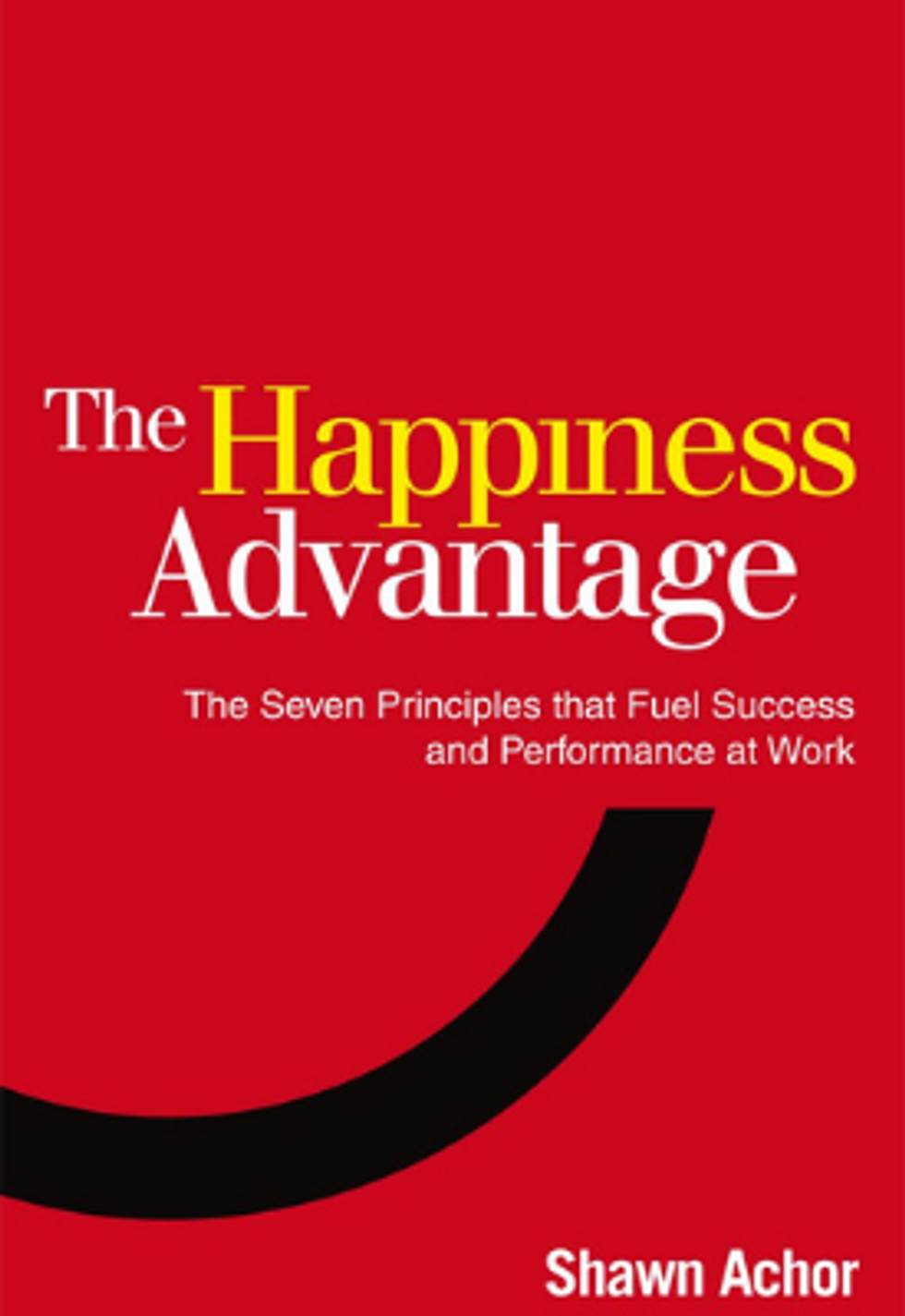 Conventional wisdom ties success to happiness: the more successful we are, the happier we'll be. In this book, Harvard lecturer Shawn Anchor explores the possibility that happiness fuels success. When we are positive, our brains become more engaged, creative, motivated, energetic, resilient, and productive at work. He outlines seven actionable principles that lead to success, backed by research in psychology, neuroscience, and management studies. He highlights how to reap the benefits of a happier and more positive mind-set to achieve the extraordinary in our work and in our lives.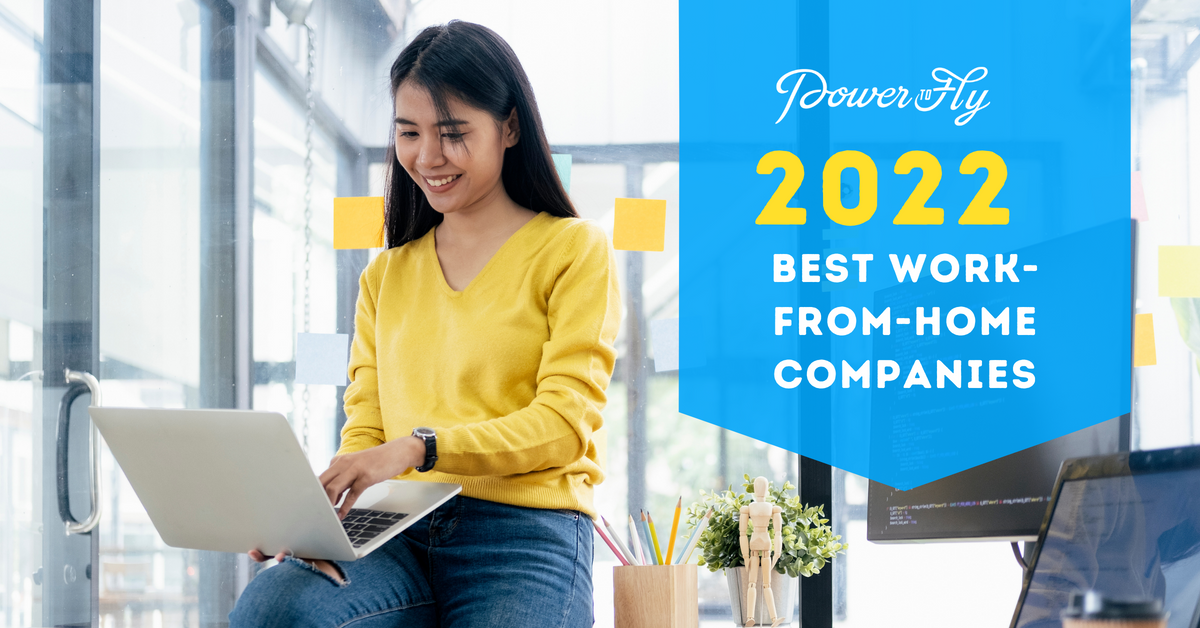 Featured Post
Every year, PowerToFly creates a list of the best work-from-home companies. Now that over half of the U.S. workforce is remote, compiling that list was a bit more challenging.
This year, we prioritized selecting companies that are remote-friendly—meaning they have both remote and in-person roles—but they have made long-term commitments to hiring and supporting employees who choose to work from home; and we think they have the perks, values, and organizational framework to allow all employees to flourish in their careers, regardless of location.
Keep reading to see our top 15 work-from-home companies for 2022, along with a description of what they do, why we like them, and who they're looking for.
PowerToFly's Best Work-From-Home Companies 2022:
Don't see what you're looking for? Check out a fill list of 5,000+ open remote roles here!
READ MORE AND DISCUSS
Show less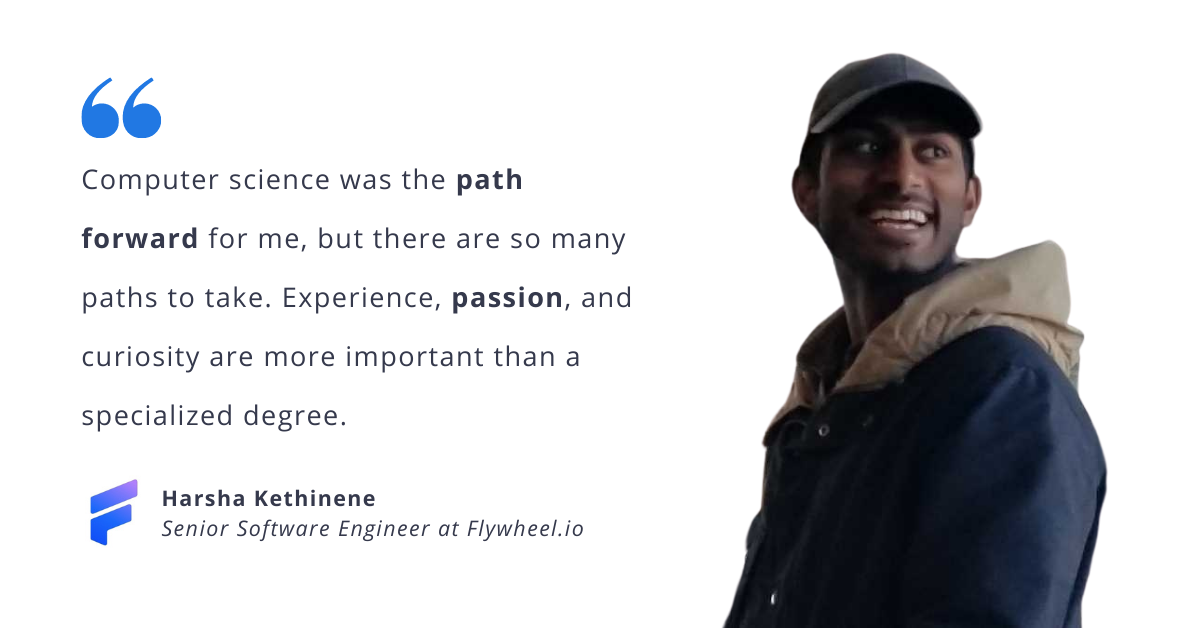 Flywheelml
Software development is in Harsha Kethinene's blood. "Both of my parents are in the computer science field," he says. "So when I was younger, they introduced me to programming." By the time he was in middle school, he was creating his own text-based video games. "I liked learning different languages and different ways of how to program, and by the time I was in high school, I knew I wanted to go into a STEM field."
And that's exactly what he did. Today, Harsha is a senior software engineer at Flywheel, a biomedical research data platform. We sat down with him to learn about his journey from college student, to intern, to engineer. Keep reading to hear his advice to smooth the transition from school to industry.
Figuring Out Next Steps
Harsha knew that he wanted to focus on science and technology in his career, so he originally opted for a double major in physics and computer science. "I had always been interested in astrophysics and space, and I wanted to learn more about that," he reminisces. "But then I took my first physics class and thought, 'alright, nevermind, we're going to stick to computer science.'"
With a new found focus, Harsha began tackling his classes and learning about different aspects of computer science, but he wasn't sure which area he wanted to focus on. "It got to a point where I thought, 'Is computer science really what I want to be doing?,' he explains. "Because what I was learning was interesting, but it didn't seem to fit with what I wanted to do."
That's when he decided to get some experience outside of the classroom to help him secure his career path. "It was my sophomore year, and I thought, 'I want to get an internship because it seemed like what smart people did,'" he laughs. After hearing about Flywheel from one of his colleagues at an on-campus student group, Harsha decided to apply for an internship.
After a series of interviews, they welcomed him on the team. He got the opportunity to dive into the industry and get insight on the different fields he could potentially work in. "Everything kind of clicked together and I thought, 'okay, this is what I want to be doing, software development.'"
Diving Into the Real World
This internship revealed some major differences between his development classes and the projects he was working on at Flywheel. "At Flywheel, what I was working on could change very fast," he elaborates. "At school you have a syllabus, you know what you are going to be working on."
While at university there were structured problems that had a neat solution, he realized that in the real world, he had to identify the problem first, and then try to solve the problem. "Sometimes you almost feel like a detective trying to figure out what's going on and why it's not working," he says. "So that's always fun. It keeps you on your toes."
"I'd say the hardest thing to learn, and what probably took me the longest to learn, is in school, when you write code, you just need to write it once, to get it to work, and then you can kind of ignore it for the rest of your life," he laughs. "You can't really do that in an industry. You need to write it and then make sure that six months from now you can still understand what you wrote."
Flywheel's dynamic, collaborative environment ultimately led Harsha to accept a full time offer as a software developer. Four years later, he's continued to climb the career ladder and is thriving in his current role as a senior software developer.
Tips for Transitioning Into the Industry
Harsha knows, first hand, that going from student to professional can be challenging. Keep reading for his advice to help smooth the transition.
Tip 1: Actively search for experiences and internships. Gaining real world experience is key to making the transition from student to professional smooth. One way to do that is through internships. "It feels very daunting when it comes to searching for an internship," Harsha confesses. "You see all of these postings online and you think, 'am I qualified for it?' Other times you get automated rejections."
When Harsha was looking for an opportunity to gain hand-on experience in the field, he relied on a network of support. "The reason I got my internship was by meeting somebody who mentioned this company that I'd never heard of." In addition to networking, Harsha recommends using other tools. "Try multiple avenues of looking for jobs and internships." Some of the avenues he suggests are industry meetups, school networking events, and conferences. "You need to break out of your shell a little bit to meet your people, to find these opportunities," Harsha advises.
Tip 2: Let your passions shine in the interview. After applying to a job or an internship, the second step is to prepare for the interview. Harsha's interview experience taught him that employers look for passionate people. "One of the people that interviewed me mentioned that they looked to see if candidates were doing any programming outside of school," he says. "That shows that you have a passion for it."
These days Harsha finds himself on the opposite side of the table as an interviewer. "When I'm sitting in on an interview, I tend to look for that [passion] as well, if they would enjoy working here in the software development industry."
Tip 3: Don't let your degree limit you. While Harsha pursued a degree in computer science, he's seen that there's no one correct path to a successful career in tech. "A computer science degree isn't really necessary at all," he elaborates. One of Harsha's former colleagues was a self-taught programmer. "He picked up small contract work online writing code and developing websites. Now, he's a software engineer at another startup."
Everyone's journey looks different, so there's no one-size-fits-all way to a successful career in tech. "Computer science was the path forward for me, but there are so many paths to take. Experience, passion, and curiosity are more important than a specialized degree."
Are you ready to put Harsha's tips into practice? Check out Flywheels' open roles here!
READ MORE AND DISCUSS
Show less
Loading...