February 02, 2017
Career and Interview Tips
Here's What 100 Women In Tech Talked About
Last night, NYC's female tech community turned out in droves for PowerToFly's event answering what's new for women in tech. With a panel featuring Rosario Robinson, Director of the Anita Borg Institute, Andrea Hippeau, Senior Associate at Lerer Hippeau Ventures, Milena Berry, CEO and co-founder of PowerToFly and moderated by PowerToFly president and co-founder Katharine Zaleski, the evening was rife with intelligent points and counterpoints, queries and questions and even laughter - yes, laughter! And pizza. (It's a New York thing).
---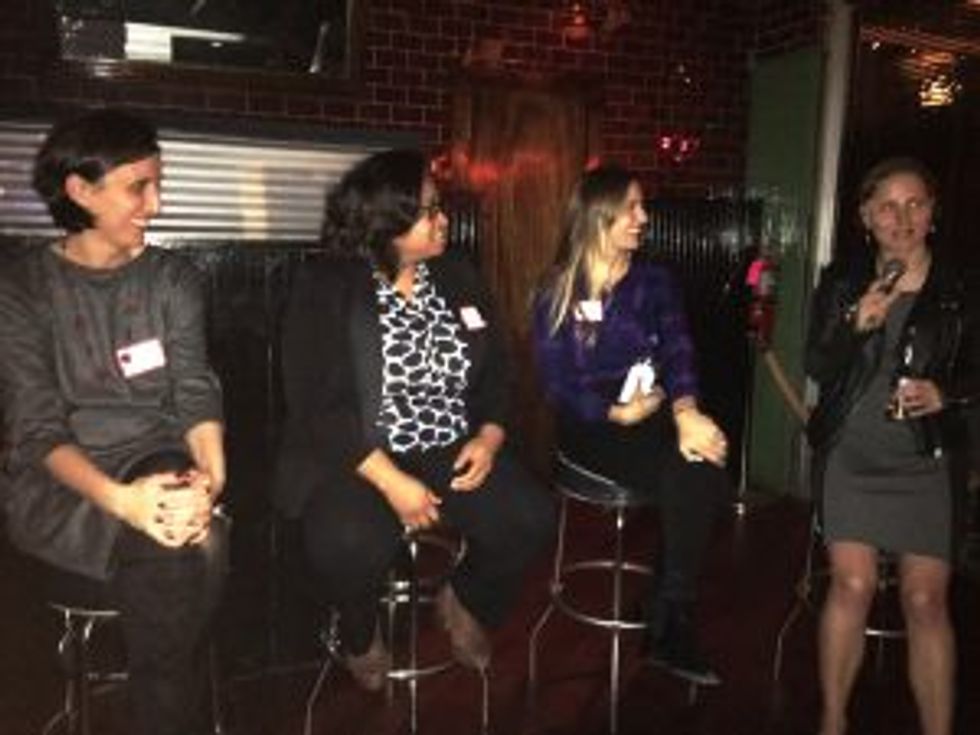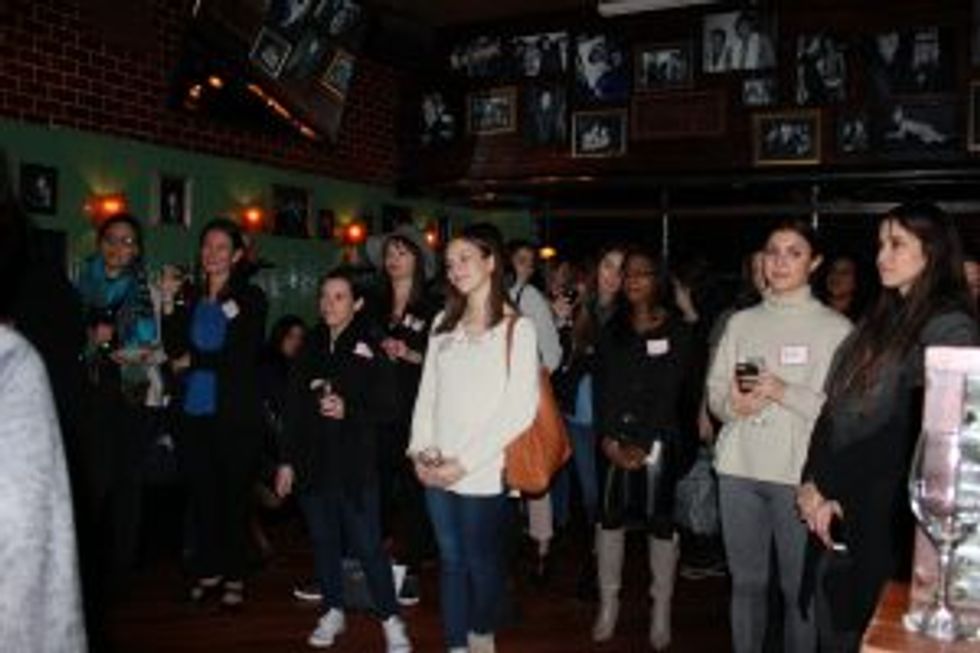 Andrea Hippeau set the stage on gender diversity in tech early on in the evening by proclaiming, "Being a female developer is such a leg up, so use it to your advantage." But she also advised, for women looking to join a startup, that it's best to market themselves as a jill-of-all-trades to support the lean culture many startups embody.
Milena Berry expanded on the subject by advising the women to become experts in a specific stack in lieu of spending short stints working in various stacks. Companies are really looking for experts in particular areas as opposed to renaissance stack-masters, she noted.
She also spoke on the importance of obtaining computer science degrees, which many employers find necessary. Even though Berry, through PowerToFly, tries to sway employers to hire women who don't have CS degrees, she still maintains that a CS degree - even a two year degree - will help women land a great job in tech.
Rosario Robinson chimed in on the importance of using your network to find new opportunities. "Leverage your network if you are looking for something. You have to let people know." (And of course, use PowerToFly!)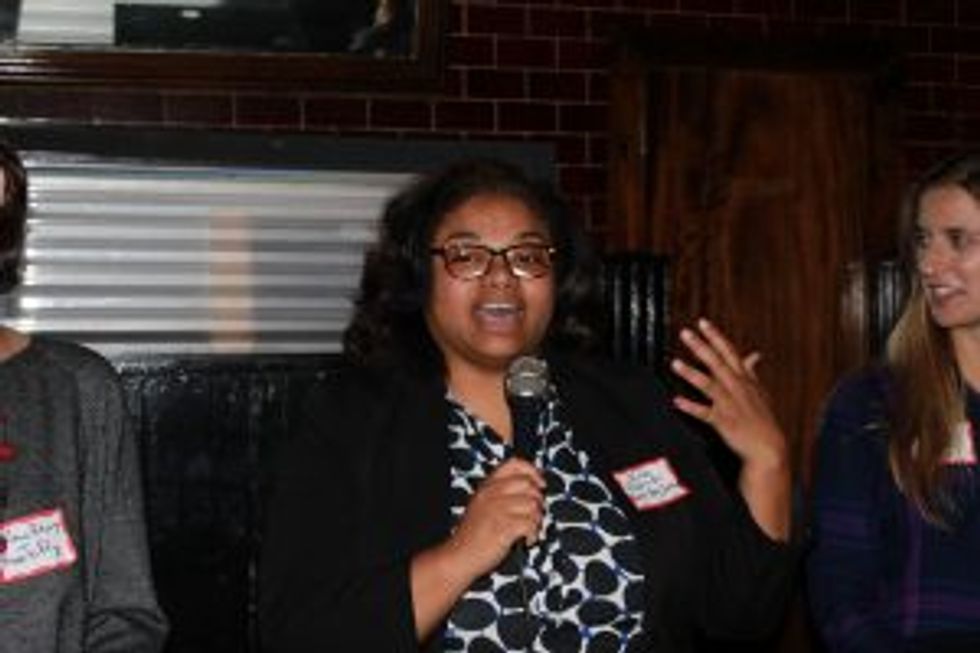 Robinson also had great thoughts in relation to work-life balance, as the women in the audience excitedly asked questions and voiced their (strong) opinions on the topic. Is it important to value work-life balance for all women, or only working mothers?
Robinson's answer was straightforward. "You have to respect everyone's lifestyle as opposed to their status of where they are in life."
After the panel, one woman stated: "I feel like I can handle this now. This is within the realm of my capability."
popular
According to a recent study, anti-Asian hate crimes have risen 150% since the pandemic started. But these acts of violence are not new — they are part of a much larger history of anti-Asian racism and violence in the U.S.
That makes celebrating Asian American and Pacific Islander Heritage Month (which was named a month-long celebration in May by Congress in 1992 "to coincide with two important milestones in Asian/Pacific American history: the arrival in the United States of the first Japanese immigrants on May 7, 1843 and contributions of Chinese workers to the building of the transcontinental railroad, completed May 10, 1869") this year all the more important.
As we reflect on recent events and how they fit into a much larger history of discrimination, we're also taking time to celebrate and acknowledge the many achievements of the AAPI community.
We asked several of our partner companies what they're doing to honor AAPI Heritage Month at work, and we were inspired by the range of responses, covering everything from campaigns to #StopAsianHate to educational events on AAPI history.
Here's what they're doing, in their own words:
READ MORE AND DISCUSS
Show less
Loading...