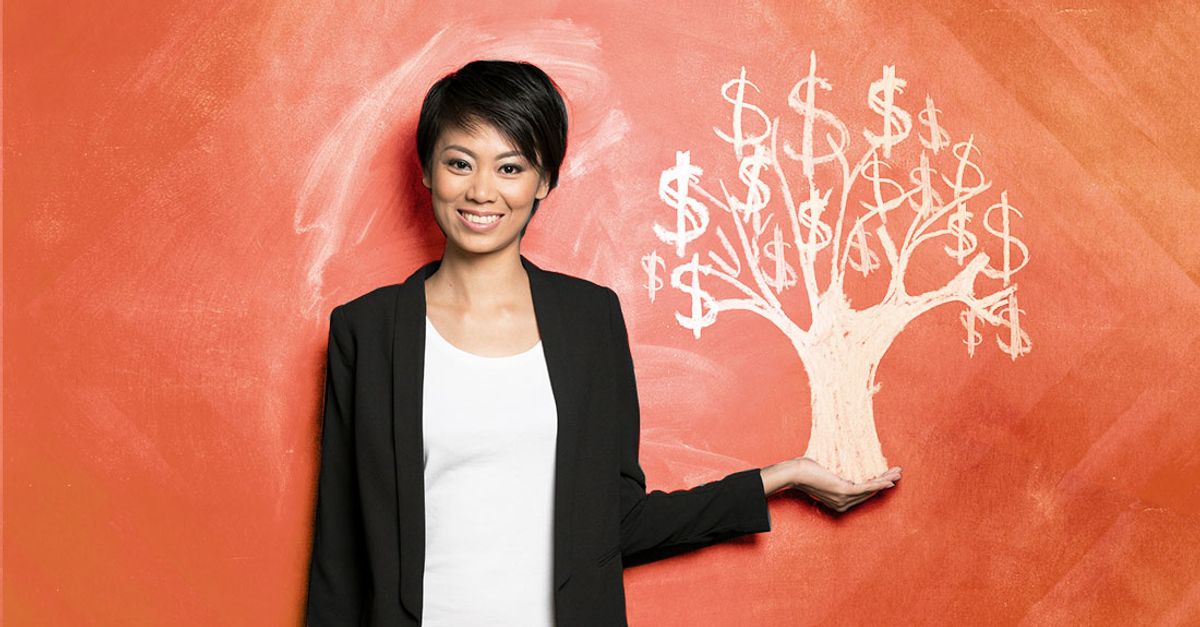 Upskilling and Development
It's pretty common in your 20s and 30s to feel like you're treading water financially – dealing with the immediate bills and expenses and not thinking too far beyond the next year or two. But this is the ideal time to think about the financial objectives you want to achieve. The best rewards don't come without risks, and there's no better time to start setting goals and taking chances.
---
While you're young, why not invest in your dreams, start a business, or travel to places you've always wanted to see? Get yourself in the game and start playing.
Here are 4 risks you can take while you're still in your 20s and 30s.
1. Start Investing
Do you have some cash set aside for a rainy day? If you do, that's great – but is it sitting in a checking or savings account? If you want to be able to retire comfortably someday, you need your money to grow. That typically happens by investing in assets that grow in value or pay interest. Financial experts typically recommend that people start investing in their 20s — but if you're a little behind schedule, it's not too late to catch up and start setting aside funds.
If you're living paycheck-to-paycheck and find it hard to save, consider taking a look at your tax deductions. Having more withheld from your paycheck each month could yield a nice refund at the end of the year. That's another way to build a nest egg and get started.
Once you're ready to look at stocks, bonds, mutual funds, or other investments, consider putting a portion of your money into a growth portfolio. These funds are higher risk, but also offer higher potential returns. Fortunately, in your 20s and 30s, you're likely decades from retirement and can afford to wait out a holding period of up to 5-10 years. Consider putting some money into stocks for clean tech, marijuana, cryptocurrency, or any other burgeoning industry that's shaking up the world's financial markets. The eventual reward for such risks can be a sizable payoff.
2. Move to a New City
Life is all about change. It can roll over you, or you can roll with it and reap greater advantages in the process. Are you stagnating in your career? Have you always dreamed of faraway places or a different lifestyle? Now's the time!
If you're craving a respite from brutal winters or you want new career opportunities, consider moving somewhere with a milder climate and thriving economy. Changing jobs is one of the fastest ways to increase your pay, and living somewhere with a low cost of living makes it a lot easier to save. For instance, you can get a lot of bang for your buck in a city like Atlanta, which not only has pleasant weather, but also a strong job market with good incomes and surprisingly affordable housing.
Whatever direction you decide to take to invest in change and improve your life, remember this: Change will find you, no matter what. Better to be prepared and make the adjustments happen on your own terms than to be taken unawares.
3. Learn New Skills
People change careers much more easily and often now than in previous generations. If you don't love what you're doing now, start planning about your next act. Invest in your skills and passions to give yourself a brighter economic and professional future. Whether you sign up for a coding boot camp, master cloud computing, get your real estate license, or pursue an advanced degree, this move might require some sacrifice in the short run, but the rewards can far outweigh the risks.
On the other hand, if what you really want is to stop working for someone else altogether, why not leap into the world of entrepreneurship? There are grants and loans for small businesses, and there's a wealth of examples and advice to be found online.
Once you've established your business, you'll have to actively promote yourself if you want to get on the fast track to bumping up your retirement fund. Be sure to join some local business groups, attend trade shows, and network all you can. Once you get going, you'll be able to reap the financial rewards that come with owning your own company.
4. Redefine Success

The FIRE movement (Financial Independence, Retire Early) counsels you to think differently about your money, lifestyle, and goals. By changing your habits and stashing away money now, you'll help guarantee that later in life, you won't be chained to a desk — but you will have the power to make choices about how you spend your time.
This also can mean your life path might not follow conventional norms. Maybe you don't buy a house, live in the 'burbs, drive an SUV, etc., but instead identify a lifestyle that involves the things most important to you. For instance, traveling the world is a dream many people have but neglect to achieve; they get too caught up in the everyday responsibilities of life. But with the right money moves in your 20s and 30s, you can feasibly travel the world now, continue to earn a living, and even save money.
To get started, think of the different ways you could transition your career to fit your goals. The gig economy is rapidly changing the way people work. Will your employer allow you to work remotely? If not, consider becoming a freelancer. (A significant percentage of your peers — 43% of people aged 22-34 — currently work as freelancers.) Consider buying a home to use as a vacation rental while you're gone; it's a great way to set up a second income while you travel and prepare for the future.
Whether it's traveling or relocating, saving or starting a business, If you get going now, you can better position yourself to achieve all you've ever wanted — financially and otherwise.
Related Articles Around the Web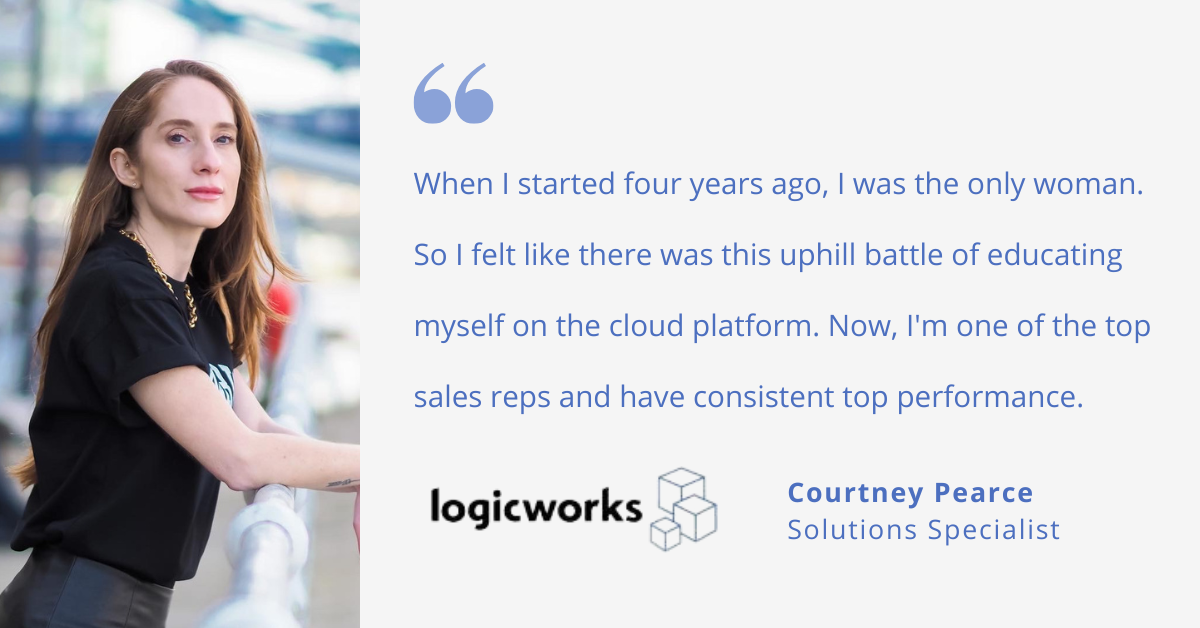 Logicworks
Courtney Pearce's background isn't one you'd expect to find in a tech sales position. But as a motivated self-starter, it makes all the sense in the world that she's been so successful in her role as Solutions Specialist at Logicworks.
If you ask her what she's most proud of about her time so far at Logicworks, she'll say her growth over the last four years.
"Even though I came from a technology company that was selling software, selling infrastructure and infrastructure managed services is very different. There was a learning curve. And when I started four years ago, I was the only woman. So I felt like there was this uphill battle of educating myself on the cloud platform. Now, I'm one of the top sales reps and have consistent top performance. So I'm most proud of my growth over the last four years."
Courtney has a lot of wisdom to impart to those interested in taking on the sales side of tech. We sat down with her to learn more about how she broke into the tech world by utilizing her retail experience.
An Unexpected Path Into Sales
Courtney started college as an Orthodontics major but eventually realized that science wasn't her calling.
"Although I'm a great student, science and math were difficult subjects for me," she admits. "I ended up taking a random textile and clothing elective and it was my favorite class."
She enjoyed the breadth of the program and decided to become a Textiles and Clothing major.
"You got the opportunity to learn the sociology behind why people wear clothes, the chemistry behind dying, how to make fabric, then creating a line from start to finish and marketing that to the class," she shares.
Although fascinated by the program, her career journey didn't lead her to the fashion industry but rather to an adjacent career in retail.
"I ended up accepting a leadership position for a big box department store," she says. "At 23 years old, I ran a 35 million dollar store. It was a great experience and I learned a lot."
After two years of working in retail for various name brands, she found her way into a tech company through a recruitment role.
Breaking Into the Tech World
While Courtney was working at a recruiting firm, she was approached by a security tech company with a position as a technical recruiter. She was interested in the role and applied, but didn't get an immediate response.
"I didn't hear back, but continued to follow up," she recounts. "One night, I got a phone call that said, 'You're not a good fit for the technical recruiter role, but we have this new group that we're building out called business development and they're working directly with sales. Based on your experience and the fact that you're willing to follow up, we think you'd be a great fit'."
At the time Courtney knew nothing about the tech space but that didn't stop her from interviewing for the position.
"I spent an entire week browsing the website, watching all their product marketing videos, and tried to wrap my head around what this security company did," she explains.
During the interview, she blew them away with her knowledge of the company.
"I gave my five-minute spiel and I think that impressed them," Courtney shares. "I had taken the time to research the company, and not having had a tech background, I tried to comprehend what they do."
Hired as a business development rep, she had the opportunity to build the team from the ground up.
Reaching New Heights at Logicworks
Courtney continued to rise in the ranks, but she eventually felt that she had hit a plateau. With a desire to try out something new, she looked to Logicworks who offered her the career advancement she was looking for.
"I had reached my potential with my previous employer. There wasn't anything new for me to learn. I wanted to figure out what was next in my career. There was an opening at Logicworks for a Solution Specialist to be based in Boston. That was enticing for me."
When Courtney moved to Logicworks she was able to explore job autonomy.
"It gave me the opportunity to move into a territory that I'd been working in for many years, but also run that territory like my own business," she explains. "There was nobody else working within that space, and I could create the process that I wanted to."
Now at Logicworks, she experiences the constant changes of a cloud system.
"I'm constantly learning," she shares. "We're constantly evolving our services, what products we're providing, and how our services are integrated as the cloud is maturing. It keeps me interested every single day."
Now as a sales lead, Courtney focuses on building relationships with current and potential clients.
Coincidentally, the relationship-building skills that Courtney uses on a daily basis come from her experience in retail.
"I think coming from retail, you have to be able to talk to anyone," she says. "You're getting a lot of different customer personalities, so it allows me to be comfortable talking to strangers, which I think is key in sales."
Along with sales experience, Courtney's internal drive has been key in propelling her forward.
"Being a self-starter and watching YouTube videos on what the cloud is, what AWS is, and taking that time on my own to learn and absorb as much as I can are, at the end of the day, the kinds of things that you can prepare you to enter the tech space," she explains.
Ultimately, it was the skills she learned in retail and her self-taught understanding of tech that have led to her success.
Advice for Entering the Tech World Through Sales
If you're looking to enter the tech world from a sales angle, Courtney offers this advice:
Find companies that resonate with your values. "Whether you like their product and think that product is solving a pain point in the marketplace, or you align with the company's values, work for a company whose mission you support," Courtney advises.
Be pleasantly persistent. "The biggest thing that helped me was when I reached out and nobody responded, and then I followed up and nobody responded, and then I followed up again and they called me. Being pleasantly persistent shows that you're interested and invested in the organization," she explains.
Do your research. "Take the time to figure out what the company does and what they are all about. Educate yourself above and beyond the basic training material to ensure that you have the right knowledge base to be successful in the role."
If you are looking to grow within the tech space, check out
these open positions at Logicworks
.
READ MORE AND DISCUSS
Show less
Loading...