GET EMAIL UPDATES FROM POWERTOFLY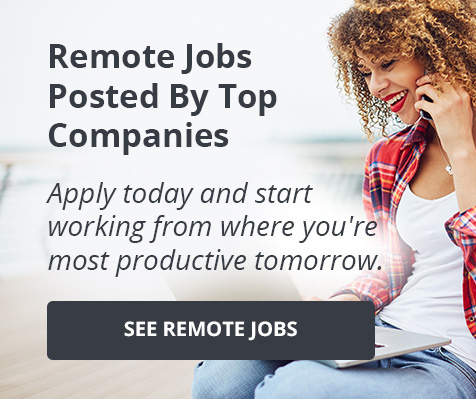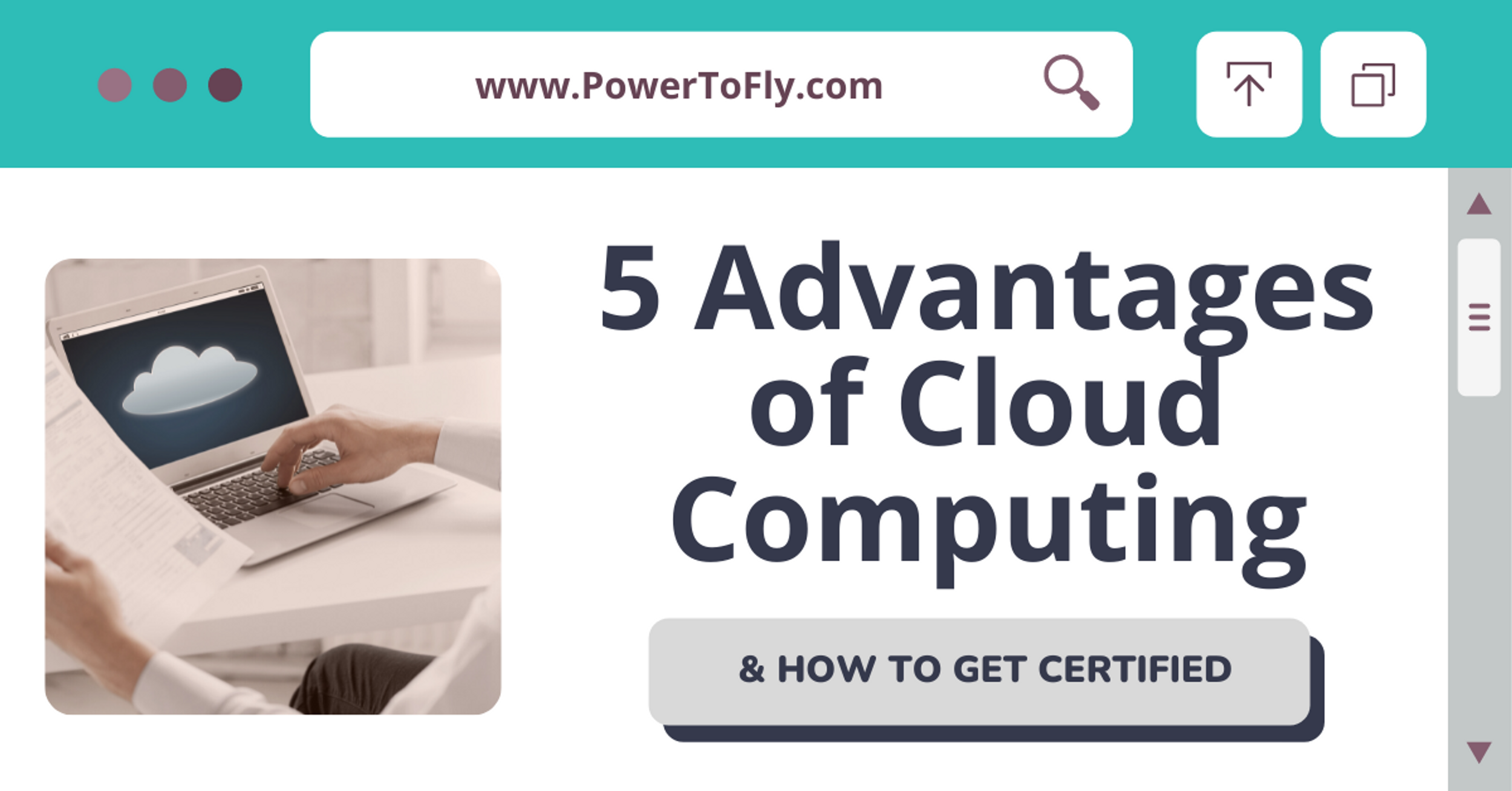 March 09, 2022
Upskilling and Development
5 Advantages of Cloud Computing
And How You Can Use It to Transform Your Career
Imagine scrolling through your phone only to be interrupted with a notification about low storage space. This irritating notice is often accompanied by an offer to free up storage space by offloading your data into the cloud. The simple act of moving your data off your device and into the cloud is the essence of cloud computing. Fundamentally, cloud computing is defined as an on-demand service that is delivered via the internet. While simple to conceptualize, cloud computing is actually quite vast and has numerous uses that may prove advantageous for both individuals and businesses.
Read on to learn about five ways that cloud computing can optimize your use of the internet and even land you a job!
1. Cloud computing is pay as you go. Before cloud computing, it was common to invest in the infrastructure needed to support your internet needs. This meant that you would need to purchase ownership of software or physical hardware, invest in security, and allocate space for server storage. With cloud computing, individuals or businesses simply need to pay for what they need without worrying about the other logistics. An easy way to think of this is to compare cloud computing to streaming services like Netflix! Users pay a monthly fee to access all of the services provided by Netflix and can stop that service at any time. Furthermore, the user no longer needs to purchase or store individual films and series as they have unlimited access to Netflix's content library. By paying as you go the user does not have to take on the responsibility of owning and maintaining infrastructure and can better control the usage and costs of internet services.
2. It's both secure and has fail safes for restoring data. One of the main concerns regarding cloud computing is security. The idea of trusting your data to the cloud can seem daunting but here are a few ways that cloud computing actually makes your data more secure:
Your data is encrypted
Security measures are constantly updated
All your data is stored in secure facilities usually in remote isolated locations (server farms)
Cloud providers use AI and firewalls to keep hackers out
In addition to these security measures cloud computing is also an excellent way to store backups and copies of your data. Most cloud services practice redundancy where your data is copied and stored in various data centers. In the case of a natural disaster or power outage, redundancy is one way that guarantees zero or minimal loss to your data.
3. It creates a better environment for collaboration and is crucial for advancing remote work options for employees. Cloud computing services can make it easier for employees to collaborate and share access to files in real time. If you've ever used Google Drive then you've participated in collaborating via the cloud. This sharing of information on one accessible platform eliminates the confusion of having multiple copies of the same document and allows information to be merged coherently. Most employees prefer the ease of using one central collaborative platform and believe that doing so increases overall productivity.
Another valuable consequence of cloud collaborative platforms is synchronicity for all workers regardless of location or time zone. Cloud computing platforms like AWS, Microsoft Azure, and Google Cloud Platform, offer flexibility and can be instrumental in providing your employees with remote or hybrid work options.
4. Cloud Computing can be customized according to your needs. One of the best features of cloud computing is that it can be tailored to your specific business functions. There are two models that break down the ways that you can customize your usage of the cloud.
The Deployment Model – Deployment models define who has access to the cloud. You can choose from public, private, and hybrid models. In a public model the cloud is open to all and is owned by cloud service providers. Private clouds are operated exclusively by you or a third party. Finally, hybrid clouds allow you to blend both ownership and access.
The Service Model – These are models that cater to your specific business requirements. These three models are known as Software as a Service (SaaS), Platform as a Service (PaaS), and Infrastructure as a Service (IaaS). For more information about the functions of each model you can click here.
All in all, these models customize your usage of the cloud and help you to develop business practices that are compatible in an increasingly connected economy.
5. There's an emerging job market in cloud computing, and it's changing the game for many tech professionals. With more companies using cloud services, these service providers are on the lookout for skilled and knowledgeable cloud computing experts and pay them excellent salary packages in place of their services.
Want to Learn More?
These five advantages to using cloud computing are all ways to increase overall efficiency and even cut costs. If any of these reasons appeal to you then you should consider learning more about Cloud Computing via our free Cloud Skills Challenge! We've handpicked three different courses that teach you in-demand skills and provided an opportunity for certification. The first 50 people to complete both the challenge and exam will receive a full reimbursement. We hope that you participate, good luck!
You can also check out cloud computing jobs by clicking here!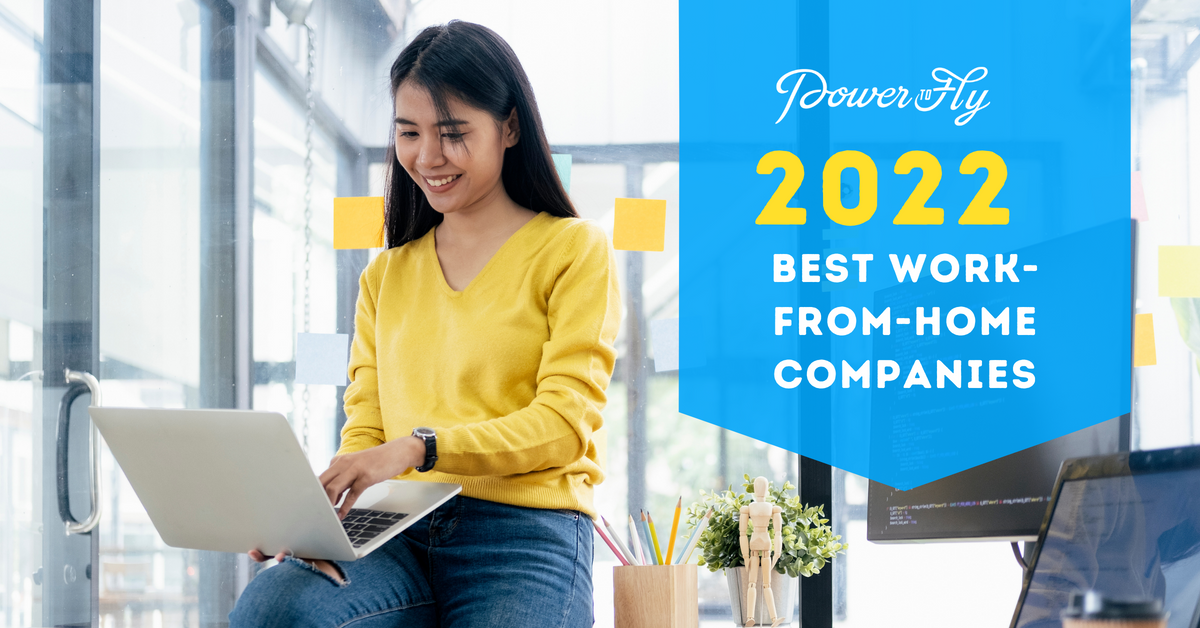 Featured Post
Every year, PowerToFly creates a list of the best work-from-home companies. Now that over half of the U.S. workforce is remote, compiling that list was a bit more challenging.
This year, we prioritized selecting companies that are remote-friendly—meaning they have both remote and in-person roles—but they have made long-term commitments to hiring and supporting employees who choose to work from home; and we think they have the perks, values, and organizational framework to allow all employees to flourish in their careers, regardless of location.
Keep reading to see our top 15 work-from-home companies for 2022, along with a description of what they do, why we like them, and who they're looking for.
PowerToFly's Best Work-From-Home Companies 2022:
Don't see what you're looking for? Check out a fill list of 5,000+ open remote roles here!
READ MORE AND DISCUSS
Show less
Nacelle
💎Want to learn more about the company's core values and how to align with them? Listen to Nacelle's team members share some valuable insights. Watch the video to the end to make sure you don't miss the interview tips that can help you land a job at Nacelle!
📼 Get ready to hear about Nacelle's culture and the company's core values, shared by their own team! Meet Madelyn Louipenn, Senior Manager of Talent Acquisition at Nacelle; Drew Clements, Front-end Engineer at Nacelle; Courtney True, Product Designer at Nacelle and Elizabeth Harris, Senior Manager of Professional Services Team at Nacelle. Together, they will share everything you need to know to stand out in the interview process.
📼 The first of the company's core values is continuous learning. The team at Nacelle is formed by curious individuals, who are often encouraging each other to step outside of their comfort zone and learn a new concept. Every Nacelle employee gets access to an online learning platform, whether it's learning a new programming language or expanding your knowledge in product marketing. There are endless opportunities for their employees to learn something new. As Courtney says, she's worn so many hats at Nacelle that she's gotten to see the company itself grow, which led her to a career path to also grow in as an individual.
📼To continue with the core values, the company's team members stress the importance of strong teamwork skills. This is what has allowed the team at Nacelle to move fast, to hit their aggressive goals, and to allow for an extremely collaborative workspace, even while in a remote environment. Another important skill to strengthen teamwork is the ability to give feedback: giving kudos to your fellow teammates, and creating the space to express gratitude to them is a priority at Nacelle.
Ownership and honesty, the company's final core values.
Nacelle often empowers its employees to take ownership over their work, step outside their comfort zone, try something new and build something that they're passionate about.
Everyone at Nacelle brings a high level of honesty and integrity into everything they do. They hold themselves accountable, keep their word, and most importantly, they show up to work as their authentic selves, knowing that they can be honest with one another. During his interview process, Drew said, "I know what I'm doing, I just don't interview well." He let the interviewers know ahead of time that he was going to be a nervous wreck, and they were very receptive!
Your interviews are a great time to ask more questions about the role and its expectations, and also to learn about your interviewers and their experience working at the company. That will allow you to understand how you fit into the larger Nacelle picture.
🧑💼 Are you interested in joining Nacelle? They have open positions! To learn more, click here.
Get to Know Madelyn, Drew, Courtney, and Elizabeth
With a degree in Psychology, one of Madelyn Louipenn's biggest passions is helping others develop an understanding of their mental processes and guiding them to overcome blockers. Drew Clements' passion is his job and he takes every project as an opportunity to learn and grow as creative. Courtney True has crafted websites and brands with visionaries in the social impact spaces such as energy & environment, health & wellness, social justice, scientific progress, arts & culture, education, and philanthropy. If you are interested in a career at Nacelle, you can connect with Madelyn, Drew, Courtney, and Elizabeth on LinkedIn. Don't forget to mention this video!
More About Nacelle
Nacelle was built for technology-forward merchants drawn to the benefits of a headless architecture but dissatisfied with the costs and complexity associated with adoption. Leaders at FTD.com, Boll & Branch, and Thinx use Nacelle to eliminate the typical maintenance costs and infrastructure complexities related to going headless while accelerating their time-to-market. Unlike traditional commerce solutions, their product is built on event-driven and elastic core technology optimized for flexibility, performance, and customization.
READ MORE AND DISCUSS
Show less
Loading...