GET EMAIL UPDATES FROM POWERTOFLY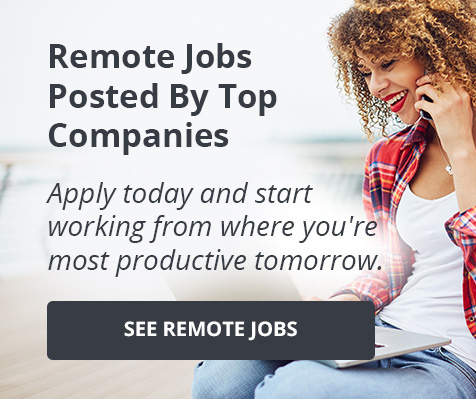 July 12, 2017
Random
5 People We Love – In Tech and Digital – This Week! 7/12/17
Instagram is a treasure trove of cooking videos, furry animals, beautiful scenery, and…. amazing women in tech. That's right. These women are showcasing the awesome things they're doing to break down barriers in the tech industry. This week I decided to highlight just five — there are tons of them out there — who are doing amazing things from revolutionizing VR, to creating communities for women in tech, to starting fellowships. Check out these women below!
Laura Medalia // @codergirl_
A quick glance at her Instagram account and you'd be hardpressed not to see a picture without her computer. But that's ok! She's hard at work on both personal and professional projects. The rest of her Instagram? Coffee, chocolate, and coding puns, so how could you could you not love her feed? Most importantly, Laura's adding much needed visibility for women in tech. Check out her shop and buy some cute coding gear!
Estefannie // @estefannieegg
Talk about keeping it real. Estafannie shows us that working in tech isn't always the most glamorous thing, but it's still pretty darn fun. When she's not sharing her latest breakthroughs on Instagram she's probably uploading videos to her youtube channel. Be sure to subscribe!
Angie Chang // @thisgirlangie
Angie's Instagram is a gem. She takes us along with her on her journey to learn more about tech. Like this photo, in which she shares a free resource for other women in tech to learn more about deep learning. She also co-organized Bay Area Girl Geek Dinners which helps women in tech in the Bay Area come together, over good food and drinks, to network and learn from each other. If you're in the Bay Area, check them out!
Sage Franch // @thetrendytechie
In between exploring what VR on Mars might look like and securing speaking gigs at tech conferences, you can find Sage coding. Super casual. But seriously, she understands how important community is in this industry, which is why she recently launched a contributors series. Trendy Techie Contributors allows people from all over the tech industry to talk about their passions. Maybe one day you can contribute!
Nicole Stott // @astro_nicole
Ok Nicole is a legit astronaut. She's been to space and everything. Let that sink in. She refers to herself as the "Artistic Astronaut" and her feed isn't anything short of amazing. From colored space helmets to pics of her floating through space, there's plenty of inspiration to go around. She's also a great example for younger women entering tech who want to see that this is a field where women belong.
Did I miss something? Let me know via email: hi@powertofly.com or on Twitter: @powertofly
popular
According to a recent study, anti-Asian hate crimes have risen 150% since the pandemic started. But these acts of violence are not new — they are part of a much larger history of anti-Asian racism and violence in the U.S.
That makes celebrating Asian American and Pacific Islander Heritage Month (which was named a month-long celebration in May by Congress in 1992 "to coincide with two important milestones in Asian/Pacific American history: the arrival in the United States of the first Japanese immigrants on May 7, 1843 and contributions of Chinese workers to the building of the transcontinental railroad, completed May 10, 1869") this year all the more important.
As we reflect on recent events and how they fit into a much larger history of discrimination, we're also taking time to celebrate and acknowledge the many achievements of the AAPI community.
We asked several of our partner companies what they're doing to honor AAPI Heritage Month at work, and we were inspired by the range of responses, covering everything from campaigns to #StopAsianHate to educational events on AAPI history.
Here's what they're doing, in their own words:
READ MORE AND DISCUSS
Show less
Loading...