GET EMAIL UPDATES FROM POWERTOFLY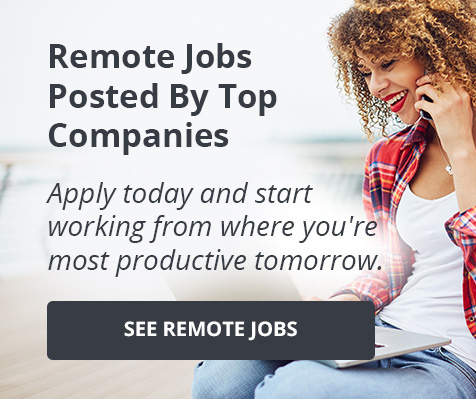 August 08, 2017
5 People We Love This Week - 8/8/17
Everyone who knows me knows I spend a ridiculous amount of my free time on YouTube. And, if I'm trying to teach myself a new skill, I find myself going to YouTube over traditional search engines, like Google or Bing. Besides being a great educational tool, it's an amazing place to find community. That's why this week I'm highlighting all the diverse women who use the platform to talk about their experiences in the tech industry.
Natsai, an international student who is majoring in computer science, is debunking all of your preconceived notions about what it means to be a black girl in tech. She gets real about what it's like to be a black girl in her classes, but adds some much needed levity with videos like this one, which parodies programmer life. As an added bonus, she lets us come along with her on her journeys around the world, so there's never a dull moment.
I'm not quite sure how Ruseberry has the time to create videos three times a week, but I'm so glad she does. She covers E-V-E-R-Y-T-H-I-N-G, like what it's like when your spouse works in the same industry as you, how to increase your salary, and the best way to learn how to code. There is no shortage of information on her channel, so subscribe and get learning!
Two words come to mind when I look at Kristin's channel. Inspiring and relatable. She's like your big sister in tech who is showing you the ropes as she learns them herself. Once you subscribe, you'll follow her as she pushes herself to be better, lands that post-bootcamp job, and lets you know what to expect when you take this tech journey. I'm definitely subscribed, are you?
After a long hiatus, Nixie Pixel is back and sharing all of her web-based knowledge. She's been in the game for a while, and I love how she takes really complex issues and makes them digestible so even the least technically-inclined of us all (hi, mom) can understand. I REALLY like these videos on internet privacy best practices and these free productivity resources. It's super easy to get sucked into all the amazing videos on her channel, so don't say I didn't warn you!
A self-described "Technology Nerd Who Likes to Film Stuff," Erica has been posting about tech on Youtube for about 8 years. Absolutely amazing. She started out testing and playing around with Tamagotchis, yes the tiny handheld games you used to get with your happy meals. Since then, she's graduated to all types of other gadgets and accessories, and she's racked up over 100 million views over the years. She's super knowledgeable, so check out her channel to take a stroll down memory lane or to get an expert's opinion on your next tech purchase!
Did I miss something? Let me know via email: hi@powertofly.com or on Twitter: @powertofly
popular
According to a recent study, anti-Asian hate crimes have risen 150% since the pandemic started. But these acts of violence are not new — they are part of a much larger history of anti-Asian racism and violence in the U.S.
That makes celebrating Asian American and Pacific Islander Heritage Month (which was named a month-long celebration in May by Congress in 1992 "to coincide with two important milestones in Asian/Pacific American history: the arrival in the United States of the first Japanese immigrants on May 7, 1843 and contributions of Chinese workers to the building of the transcontinental railroad, completed May 10, 1869") this year all the more important.
As we reflect on recent events and how they fit into a much larger history of discrimination, we're also taking time to celebrate and acknowledge the many achievements of the AAPI community.
We asked several of our partner companies what they're doing to honor AAPI Heritage Month at work, and we were inspired by the range of responses, covering everything from campaigns to #StopAsianHate to educational events on AAPI history.
Here's what they're doing, in their own words:
READ MORE AND DISCUSS
Show less
Loading...