GET EMAIL UPDATES FROM POWERTOFLY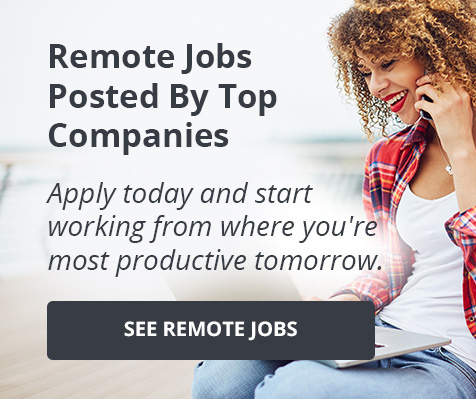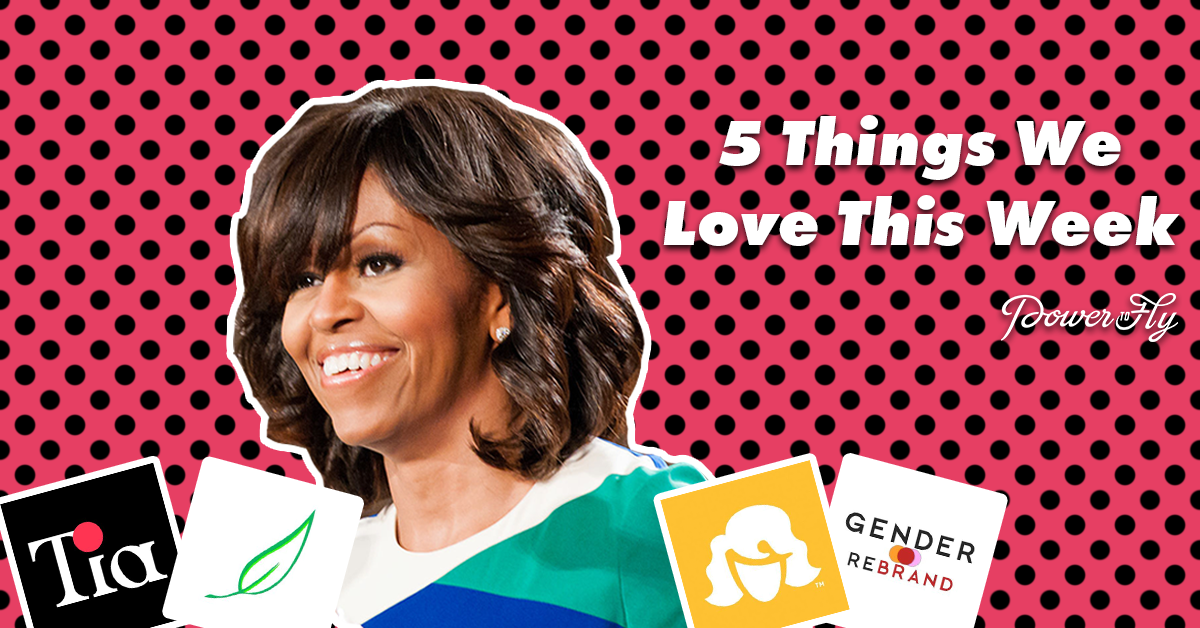 Random
It's me again, Brittany, the Marketing Associate for PowerToFly! First of all, I want to shout out New York for blessing us with beautiful weather this week. It totally makes up for that weird mini-winter we had a couple of weeks ago. Secondly, I'd like to shout out all the cool women who helped make this list so amazing! I found some really sweet resources and tools for this week's list. So without further ado, let's get into it.
---
Ever want personalized, non-judgemental sexual health advice? Well, Tia is here to help you out. Much like other sexual and reproductive health apps, Tia separates itself from the rest with it's private chat-based assistant. This way you can ask even the most embarrassing questions with no shame. Tia is all about giving you the agency to make the right decisions for your body. Who can't get behind that?
Michelle Obama Says You Need Women At The Table  
Recently Michelle Obama addressed Silicon Valley and its lack of diversity. At Apple's Worldwide Developer's conference, the former First Lady said, "I'm very passionate about girls' education, and we still have a long way to go on equality and access. We have to teach young girls they are smart and can compete." I don't know about you, but if Michelle Obama tells me to do something, I'm gonna do it. Silicon Valley, pay attention!
It's no secret that the STEM pipeline has a ridiculous drop off rate. With little resources and community to support them, girls tend to drop out around elementary and middle school.  What I love about GoldieBlox is that they create the toys, games and challenges to encourage girls to get excited about STEM from birth up until adulthood. I mean, seriously, check out their books and learning kits. It's amazing to see them creating the positive reinforcement for little girls everywhere.
Ok, given my last couple of weeks of apartment searching, I would have loved to have had a resource like this in New York. Co-founded by Holli Beckman, Apartminty is the answer to all of your apartment queries in the DMV area. It's not just about the apartment search, however. This place provides resources and tools for anyone on their hunt. From questions to ask before you sign the lease to navigating roommate drama. Isn't there a saying that say that goes "If you want something done right, ask a woman"? Even if there isn't it still applies here.
Where do men fit in the fight for gender equality? Amber Madison has an answer. Founded in 2016, this licensed therapist created Gender Rebrand with a three-step methodology: engage men, undermine biased behaviors and thinking, and increase cohesion and camaraderie. Amber isn't  just showing men that they play a role in combatting gender bias, she's also succeeding at it!
Did I miss someone?  Feel free to tweet us on Twitter: @PowerToFly or drop us an email hi@powertofly for any tips for next week's list.