GET EMAIL UPDATES FROM POWERTOFLY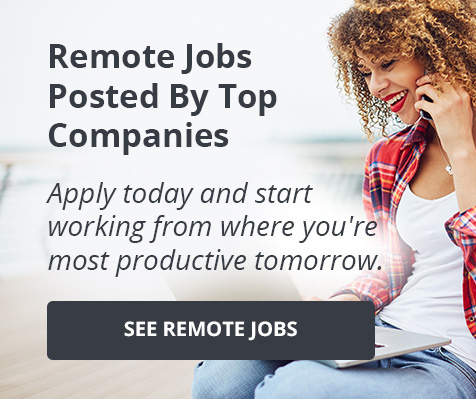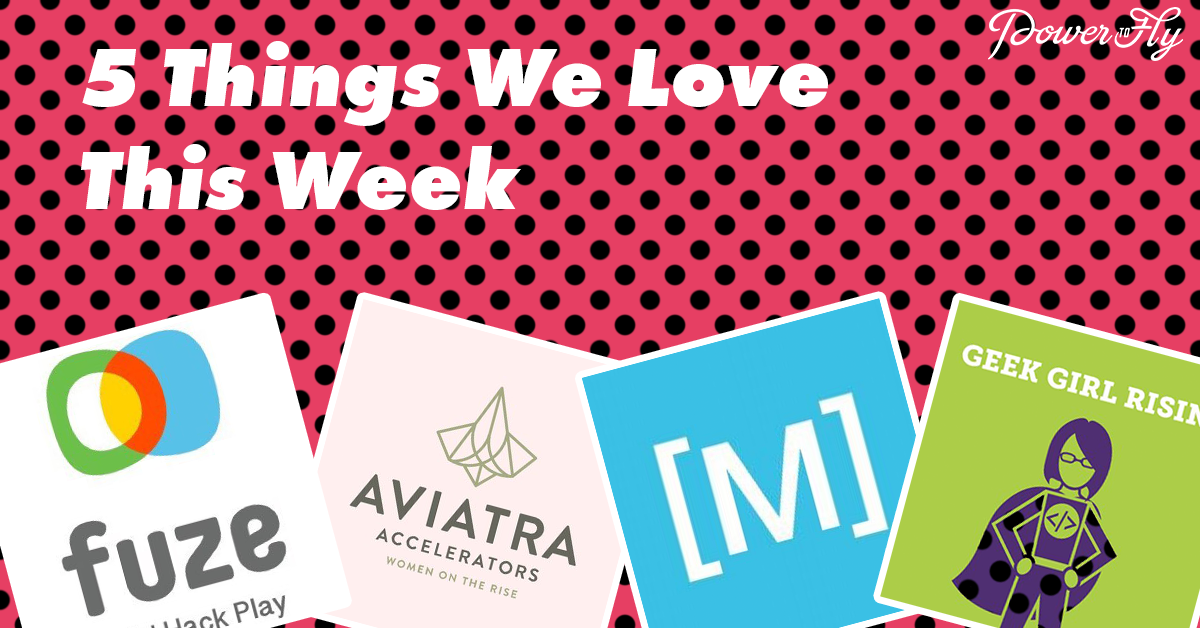 June 26, 2017
Random
5 Things We Love - In Tech and Digital - This Week! 6/26/17
It's Brittany again, the Marketing Associate from PowerToFly. As always, I'm here to highlight some of the coolest and empowering resources, media, and news by and for women in tech. This week's post is especially cool, because there's a heavy emphasis on community and mentorship -- something very much in line with what we do here at PowerToFly. But I won't spoil too much, check it out for yourself!
---
The old adage goes, "When you want something done right, you have to do it yourself." Geek Girl Rising: Inside the Sisterhood Shaking Up Tech, shows us women taking matters into their own hands when it comes to diversifying and changing the face of technology. From raising their voices about discrimination in tech to providing support and mentorship for other women, this is much more than a book. It's a movement. Buy your copy today!
If only there was an organization that helped moms break into the tech industry. Oh, wait that's exactly what Mother Coders is doing. They're all about empowering mothers to not only get in but to also stay in tech. They also provide on-site childcare for moms, opportunities to brush up on their coding skills and spaces to network with other mothers in tech. Whether you're thinking about having kids or already have a few, consider donating to Mother Coders to help them continue their amazing work.
Aviatra Accelerators is like the big sister you never had who mentored you and gave you the seed money to start your lemonade stand. No seriously, their mission is to empower and educate female entrepreneurs with the tools they need to succeed. Since they launched in 2010, they've helped women secure nearly $500,000 in funding!
When her daughter showed an interest in coding and technology, Kristy Sevy jumped at the chance to help. But, after exploring the options, she soon realized that not many of the existing tools were very user or kid-friendly. Finally, she came up with the idea for Fuze Play, a company that creates tech toys for kids. Their star product? A hackable frisbee! Check out their other products here and get your little one excited about STEM!
Why Bulgaria and Romania are Leading in Software Engineering
We know that women in tech are rare pretty much everywhere you go, but not in Bulgaria and Romania. This article explores what it is about about these countries cultures that encourage women to enter STEM fields. One woman in the article just happens to be PowerToFly team member, Iva Kaneva. She explains that was she not told that engineering was a man's job, and that her parents, both engineers, encouraged her to pursue a career in the field. Sounds like everyone could learn a thing or two from Bulgaria and Romania when it comes to tech diversity.
Did I miss something? Let me know via email: hi@powertofly.com or on Twitter: @powertofly
Unstoppable Domains
💎 Partnerships in remote environments is one of the most important aspects to construct in a company. Watch the video to the end to get good tips on how to do it successfully.
📼Wondering how to create partnerships in remote environments? Play this video to get three top tips that will help you to achieve it. You'll hear from Olga Shvets, HR Business Partner, and Viktoriia Litvinchuk, People Team Operations at Unstoppable Domains, who will explain the essentials of this process.
📼How to build partnerships in remote environments? Tip #1: Communicate Effectively. Communication is the key to enabling your remote team to be successful. Choose the channel that works best. For this, chat with your employees and see what they use to communicate, that's how you find the best solution. Also, make sure your team is on board with your internal tools and they know what, how, and where they need to use them.
📼A requisite for building partnerships in remote environments is Tip #2: Show appreciation. Appreciation is shown through your actions. Let your employees know that you value everything they do for the company. Create a special gratitude channel where everyone can share their appreciation for their colleagues for some contribution. Celebrate some wins, promotions, and everything that is important for the company. If you appreciate the employees, employees do the same for the company.
Create Partnerships In Remote Environments Using Trust - Tip #3: Give Honest Feedback
Use engagement surveys! They are a quick and effective way to receive honest feedback from your team and you can see what's working well and what needs to be improved. Your main priority is to create spaces where managers and employees can share honest, relevant feedback.
📨 Are you interested in joining Unstoppable Domains? They have open positions! To learn more, click here.
Get to Know Olga Shvets
If you are interested in a career at Unstoppable Domains, you can connect with Olga on LinkedIn. Don't forget to mention this video!
More About Unstoppable Domains
Unstoppable Domains is bringing user-controlled identity to 3 billion+ internet users by issuing domain names on the blockchain. These domains allow users to replace cryptocurrency addresses with human-readable names, host decentralized websites, and much more.
By selling these domains direct to consumers for a one-time fee, the company is making a product that will change cryptocurrency and shape the future of the decentralized web by providing users control over their identity and data.
READ MORE AND DISCUSS
Show less
Loading...