GET EMAIL UPDATES FROM POWERTOFLY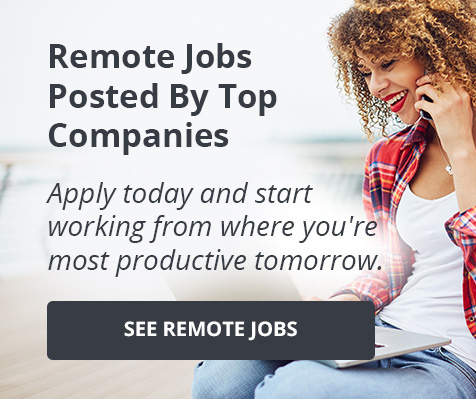 September 15, 2017
5 Things We Love - In Tech and Digital - This Week! 9/15/17
I'm back with a brand new batch of amazing people, places, and things in the tech and digital world. This week's list is filled with badasses who launched web apps, started podcasts and are all around jills-of-all-trades. I wouldn't want to spoil too much, though. Check out who we've got below!
How We Built Our First Full-Stack JavaScript Web App In Three Weeks
Sure, completing coding bootcamp is cool, but nothing beats building your first product. Enter Sophia Ciocca. In this piece, she outlines the entire process of building her first app, from ideation to deployment. If you're looking for a clear and organized approached to app building with a tangible example, this is for you!


It seems that a podcast always makes its way to this list. That's because they're soo good. Seriously, get with it. Hellbent was inspired by the presidential election and features two friends' hot takes on politics and current events with a feminist twist. Subscribe!
Is there such a thing as too much mentorship and advocacy? I don't think so. And Girl Vow Mentoring isn't just another mentoring org. They're truly changing the lives of young girls by educating them on things like how to plan their careers and paths through academia. Their resources give the girls the much needed confidence to go out and conquer the world, which is always a good thing. Check them out and sign up to be a mentor while you're at it!
Why women can't just 'get over it
Thanks to the Google Memo, gender diversity and inclusion conversations are more important than ever. In this piece, Wanda Pratt breaks down why women won't take their discrimination lying down. Filled with anecdotes and much needed context, this is a great piece to ground readers in why the fight to end the gender gap is just getting started and why we need each other to end it.
Her Twitter bio reads, "Award-winning speaker. Sr. Developer Advocate @Microsoft. Writer @Real_CSS_Tricks. Cofounder, https://webanimationworkshops.com/." I know what you're thinking, "how many hats can one person wear?" But seriously, sometimes you stumble across someone who is so awesome that you have to recognize them. Oh, if you have time check out her site and sift through her writing, speeches, and design work.

Did I miss something? Let me know via email: hi@powertofly.com or on Twitter: @powertofly
popular
According to a recent study, anti-Asian hate crimes have risen 150% since the pandemic started. But these acts of violence are not new — they are part of a much larger history of anti-Asian racism and violence in the U.S.
That makes celebrating Asian American and Pacific Islander Heritage Month (which was named a month-long celebration in May by Congress in 1992 "to coincide with two important milestones in Asian/Pacific American history: the arrival in the United States of the first Japanese immigrants on May 7, 1843 and contributions of Chinese workers to the building of the transcontinental railroad, completed May 10, 1869") this year all the more important.
As we reflect on recent events and how they fit into a much larger history of discrimination, we're also taking time to celebrate and acknowledge the many achievements of the AAPI community.
We asked several of our partner companies what they're doing to honor AAPI Heritage Month at work, and we were inspired by the range of responses, covering everything from campaigns to #StopAsianHate to educational events on AAPI history.
Here's what they're doing, in their own words:
READ MORE AND DISCUSS
Show less
Loading...