GET EMAIL UPDATES FROM POWERTOFLY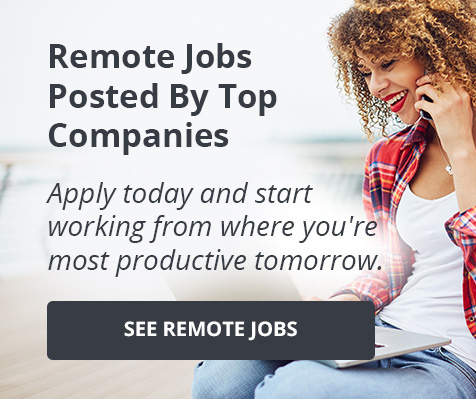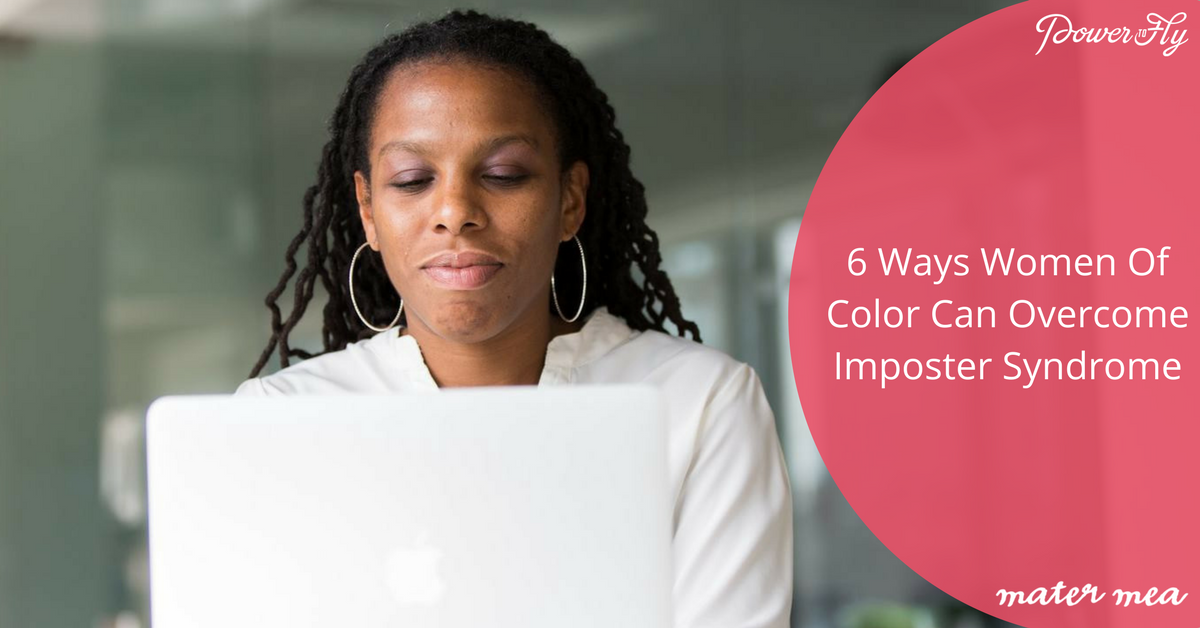 August 25, 2016
Career and Interview Tips
6 Ways Women Of Color Can Overcome Imposter Syndrome
Finding your confidence as a person of color in homogenous workplaces can be difficult, but it isn't impossible, says this HR expert.
Originally published by mater mea
Open any popular business magazine and you'll find at least one article lamenting the lack of diversity in the workplace. The statistics are hard to take in and quite sad: Research compiled by American Progress and Catalystsuggests that women of color occupy only 5% of managerial and professional positions in the workforce.
On the other hand, you will also find promising statistics such as Black students attending college at an incredible rate. So where will all of these promising carefree Black graduates find employment? Most likely in business settings where they will be one of few people of color in that organization.
When thrust in a homogenous workplace with little care and concern for diversity issues, some find their optimism and energetic souls fade into self-doubt. As someone who has recruited and managed HR departments for 18 years, I have seen this happen once too many. Oftentimes it is hard for me to recognize the outgoing, eager candidate that I just hired a few short months ago.
After years of watching this phenomenon, the list of challenges for people of color in homogenous workplaces read like symptoms that deserve recognition on WebMD:
Feeling that your presence is merely tolerated, and if you left the next day, no would notice or care.
Feeling that no one really listens to what you have to say. Usually appears after first contact with a white colleague who expresses the same idea you shared moments earlier, but with a different flair. Worsens when they're given the encouraging nod from a team lead or manager you didn't receive.
A sense that others don't appreciate your contributions, as if the work you delivered could have been done by anyone, while others can do less intensive work and receive tremendous praise and kudos.
Feeling overlooked for projects, which can lead to anxiety about your abilities and exasperation.
Constant distrust of colleagues and managers. You're never really sure where you stand with them, so you're always working harder to be seen. You live in constant fear of making a mistake that will blackball you forever.
Plagued with imposter syndrome, feeling like a fraud, and wondering if you really belong there.
All of the above can take a tremendous hit to your self-confidence and hurt your career aspirations in the long run. But all is not lost. I've seen amazing people of color burst ceilings and refuse to be boxed out. You can build your confidence, too. Remember confidence can be learned and acquired. Here are a few things to help you bolster your confidence and help minimize some of the challenges described above:
SPEAK EARLY AND OFTEN IN MEETINGS
Have you ever had a great idea, but were too afraid to share it in a group setting? Then that confident guy in marketing speaks up and says exactly what you were thinking and everyone bows down to his two minutes of greatness? There's a lesson there: Speak up early and say your idea confidently so you won't have to kick yourself for not speaking up sooner.
OVERESTIMATE YOUR ABILITIES
We tend to underestimate our abilities because we think our skills are no big deal. Some of us didn't grow up in households where our talents were constantly praised, so we grow up thinking our awesome sauce is not much to report on. You have to act like your skills are unique and like you are the only one that can bring them to the company to be recognized.
SELL YOURSELF OFTEN
Volunteer for assignments outside of your team. If your team isn't giving you love, see if you can apply your skills to other projects. Do well on those projects and watch other team members begin to sell your skills to others on your behalf.
GO AGAINST THE GRAIN
Don't try to fly under the radar and don't let your office's environment erode your confidence. Be bold and comfortable in your skin — only then will others be comfortable with you. An added bonus is that you will stop wrestling with thoughts of inadequacy.
READ BOOKS ON THE CULTURE CREATED BY YOUR ANCESTORS
I cannot stress enough the power and sense of self-worth that comes from learning about your history. It allows you to harness confidence that may have alluded you for years if you weren't encouraged to reflect on your history and be proud.
Knowing who you are allows you stand against those who try to tell you what you are not! Hold on to your truth.
OWN YOUR ACCOMPLISHMENTS
When working on a project and presenting, use I statements: "I created the… I worked with the client to…" Yes, you did that! It is true that "there's no I in team" but the deck isn't exactly all equal, right? So use the word "I" in healthy doses.
I'm sure you will find some of these recommendations scary to pull off. But you can. Confidence takes courage and while these tips may seem difficult, courage is not the absence of fear but the ability to go forward in spite of the fear.
mater mea celebrates Black women at the intersection of career and family. For more articles on motherhood and work from Black women's perspectives, visit matermea.com.
This article is part of an exciting new content exchange between PowerToFlyand mater mea. Sign up with PowerToFly today.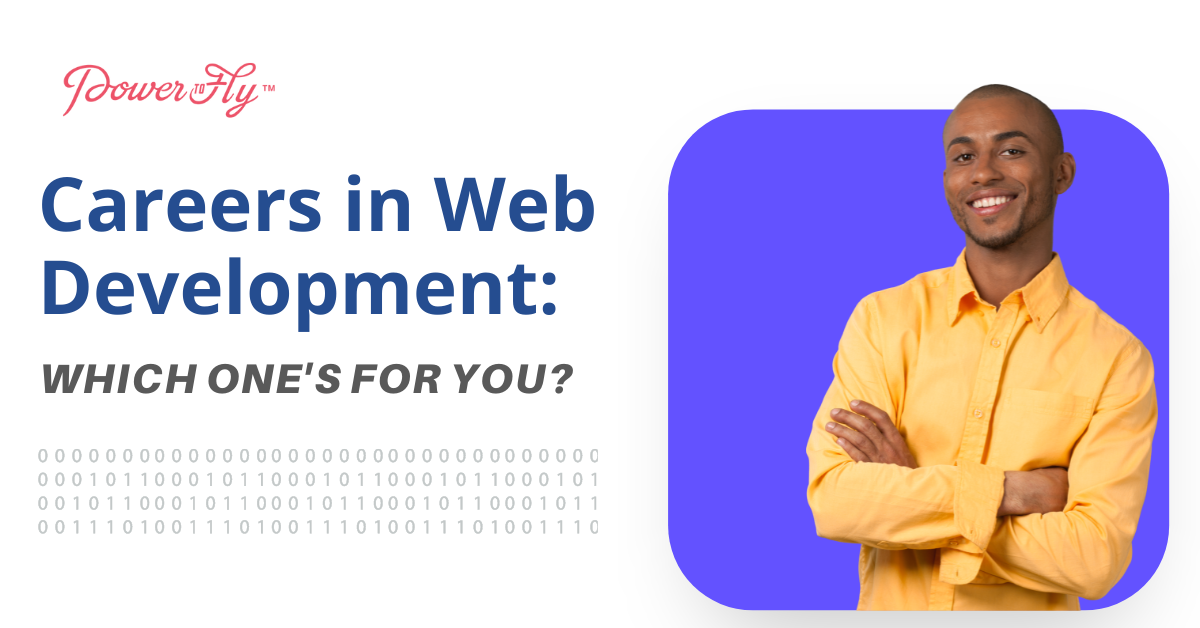 Upskilling and Development
We all have our favorite websites– the ones we frequent, bookmark, and recommend to others. You might even enjoy some website features so much that you've found yourself wondering why they aren't more popular. Or maybe you've experienced times where you were frustrated with a website and wished you could add features or even design your own!
If you've ever found yourself intrigued at the prospect of designing and developing your own websites, then a career as a web developer might be just for you!
As a web developer you would be responsible for coding, designing, optimizing, and maintaining websites. Today, there are over 1.7 billion websites in the world and, in turn, the demand for web developers is on the rise. In order to figure out what kind of web development work best suits you let's start with an introduction to the three main roles in web development that you can choose from.
The Three Types of Web Development Jobs
Front-End Web Development: The Creative Side
Think of front-end development as the décor of a house. The color scheme, furniture, manicured lawns, and overall aesthetic. In terms of a website, front-end development is laser-focused on the appearance of a website and its presentation on different devices. If you're considering a role in front-end development, it's important to learn programming languages such as HTML, CSS, and JavaScript. These three languages go hand-in-hand. HTML allows you to create user interface elements, CSS helps you with stylistic elements, and JavaScript allows you to incorporate online tools and connect your website to back-end functions.
In addition to programming skills, front-end developers need to be detail oriented, creative, willing to keep up with the latest trends in web development, cyber security conscious, and geared toward user-friendly designs. The median salary for a front-end developer can reach well into the $90,000 to $100,000 range.
Back-End Web Development: The Logical Counterpart
While a house can be beautifully decorated, it's incomplete without a solid foundation and efficient infrastructure. Similarly, a well-designed website depends on logical and functional code to power the features of that website. Back-end web development is code-heavy and focused on the specifics of how a website works. If you enjoy the analytical challenge of creating the behind-the-scenes code that powers a website, then back-end development is for you.
Since this role is more code-heavy, it's important that you learn numerous programming languages and understand algorithms and data structures. Some languages that are essential to back-end development are Ruby, Python, SQL, and JavaScript. Back-end developers also ensure that users can successfully retrieve and access data. This requires creating and using APIs (Application Programming Interfaces) which act as messengers that relay data related requests. Additionally, developing the code for the inner workings of a website also requires back-end developers to be conscious of the user interface features designed by front-end developers and to internally mitigate potential security risks. Due to the increased technical aspect of this position, back-end developers normally earn higher salaries than front-end developers. The average median salary for this role is around $118,000 per year.
Full-Stack Web Development: A Little Bit of Everything
A full-stack developer is essentially the Jack (or Jill)-of-all-trades in web development. Full-stack developers need to be knowledgeable about both front-end and back-end roles. This does not necessarily imply that you would need to be an expert in both roles, but you should fully understand the different applications and synergies they each imply. In order to work in this position, you will need to know the programming languages used by front-end and back-end developers. In addition to these languages, full-stack developers also specialize in databases, storage, HTTP, REST, and web architecture.
Full-stack developers are often required to act as liaisons between front-end and back-end developers. Full-stack developers need to be both problem solvers and great communicators. The end goal for a full-stack developer is to ensure that the user's experience is seamless, both on the front-end and on the back-end. In return, you can expect to earn a median salary of $100,000 – $115,000 a year for this role.
Taking the Next Step
Web development is both in-demand and lucrative! All three roles described above contribute to specific aspects of web development and the scope of each one can be customized to the industries and positions you feel best suit you. Regardless of which role you choose, all of them need a foundation in programming.
To gain the programming skills needed in each role, you can enroll in courses or learn independently. Coding bootcamps are a great way to boost your skillset quickly and efficiently.
Click here for some of our highly rated programming bootcamp options! Make sure to check out the discounts available to PowerToFly members.
READ MORE AND DISCUSS
Show less
Loading...