GET EMAIL UPDATES FROM POWERTOFLY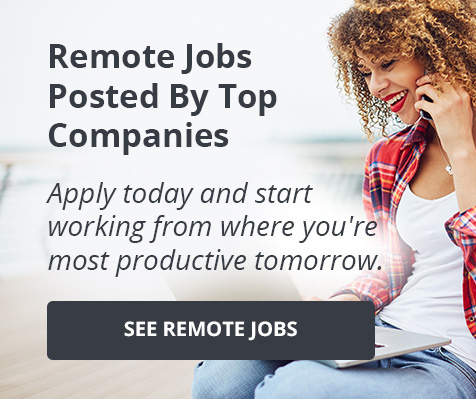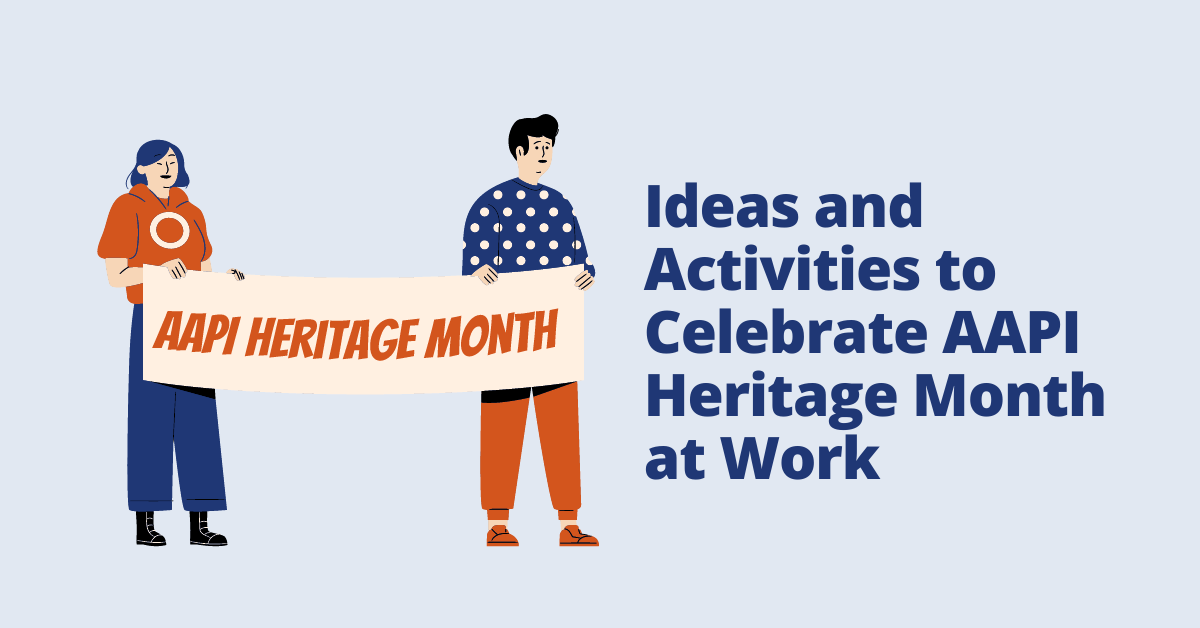 Diversity, Equity, and Inclusion
May has arrived, which means Asian American and Pacific Islander (AAPI) Heritage Month is in full action. While we should be celebrating diverse identities all year round, now is the perfect occasion to learn, support, and celebrate the many cultural backgrounds, histories, and experiences that make up Asian American and Pacific Islander identities.
Looking for ideas to celebrate AAPI Heritage Month at work?
We asked some of our partner companies what they're doing to honor the occasion at work — Keep reading to see what they said!
Support organizations working to solve issues affecting the AAPI community — EnerSys
"EnerSys® is proud to support organizations across the world that are working to solve critical issues affecting local communities. In our partnership with the Its Time Foundation, whose mission is to deliver renewable power solutions to remote Pacific Island schools that transforms educational outcomes and reduces carbon emissions, EnerSys-supplied equipment is being used to install new solar equipment at schools in Fiji. Many Pacific Island schools struggle with limited and unreliable generators as their only source of electricity which makes it challenging to provide students with a modern education. These Cabinets & FLEXpower integrated inverter systems from EnerSys provide reliable, cleaner and greener power to schools so they can operate their internet for longer, and redirect school funding from buying generator-fuel to buying computers and other educational resources."
Learn more about EnerSys here.
Spotlight an AAPI community member — CDW
"CDW will celebrate the heritage, culture and contributions of Asian Americans and Pacific Islanders in the United States during the month of May. Our Pan Asian Council (PAC) Business Resource Group (BRG) will be hosting coworker virtual events with the theme 'Persevering Through Change' and celebrating the AAPI community at CDW through coworker spotlights.
Hear from two members of our PAC BRG on the #LifeAtCDW blog."
Learn more about CDW here.
Discuss current issues affecting the AAPI community — Dassault Systèmes
"We believe people are our number one asset and we want everyone to feel empowered to bring their whole selves to work every day. As we continue our internal Inclusion Series, to help commemorate Asian/Pacific American Heritage Month, we are planning to have the co-founder of Stop AAPI Hate and Executive Director of the AAPI Equity alliance, virtually discuss with our employees the current climate with the pandemic and how it has affected the AAPI Community. Stop APPI Hate tracks and responds to incidents against Asian Americans and Pacific Islanders in the United States."
Learn more about Dassault Systems here.
Explore Asian identity across diverse topics — PwC
"Throughout Asian/Pacific American Heritage Month, PwCers will have the opportunity to connect and gain a better understanding of the experiences, challenges, and contributions of the Asian community. The firm will host events exploring Asian identity across several topics, including Asian representation in entertainment, the role of food in Asian culture and traditions, and leveraging empathy to continue fostering an inclusive mindset. The firm will also highlight causes and organizations supporting the civil and human rights of the Asian community, such as The Asian American Legal Defense and Education Fund, Asian Americans Advancing Justice, and The ACLU Foundation."
—PwC Spokesperson
Learn more about PwC here.
Host a panel addressing the richness of the Asian diaspora— T. Rowe Price
"To celebrate Asian American Pacific Islander Heritage Month, T. Rowe Price is hosting a signature event for associates. The event aligns with the cultural theme, Renewing and Rebuilding: Our Communities and Beyond, and will feature John Yang, President and Executive Director at Asian Americans Advancing Justice. The moderated panel will discuss implications of the "bamboo" ceiling, anti-Asian hate, and stereotypes on the community. In addition, and equally important, the richness of the Asian diaspora will be highlighted."
Learn more about T. Rowe Price here.
Host a film screening featuring an AAPI director — Splunk
"Splunk's Pilipinx Employee Resource Group has special programming and activities around the theme of resiliency with the capacity to recover quickly from difficult events in the face of adversity.
Some exciting events we've enjoyed are partnering with our Pride ERG to host a screening of The Blossoming of Maximo Oliveros, posting AAPI history trivia questions in our globally shared #diversity Slack channel, offering a "Not Your Typical History Lesson" workshop, and virtually coming together for our Pil-Am Pyesta fundraiser, raising over $15,000 for Right to Be."
Join us as we build community and lift up our stories together!
#SplunkLife
Learn more about Splunk here.
Learn about traditions, food, and music — SoundCloud
"While Asian/Pacific American Heritage Month is primarily a cultural month celebrated in the US, internally at SoundCloud we recognize that Asia is an extraordinarily large region of the world and experiences vary widely. This year we celebrate all those who identify as Asian and Pacific across the US, UK and Europe. Our theme is Voices of Asia and we are bringing real life experiences to SoundClouders with having an internal panel inclusive of discussions around traditions, introducing different cultural foods and partnering with Asian-owned and led music organizations as we curated combined playlists of our artists."
Learn more about SoundCloud here.
Offer paid volunteer time off— CHG Healthcare
To honor the Asian American and Pacific Islander (AAPI) community during AAPI Heritage Month, CHG will offer ways our employees can learn about, honor, and support the AAPI community this month and year-round. We'll also offer eight hours of paid volunteer time off to explore these culturally significant historical sites:
Morikami Japanese Cultural Arts Museum, Florida. This museum is a center for Japanese arts and culture, housing a Seishin-era tea house, outreach programs, and Japanese traditional festivals.
Learn more about CHG Healthcare here.
Empower students and early career professionals — ServiceNow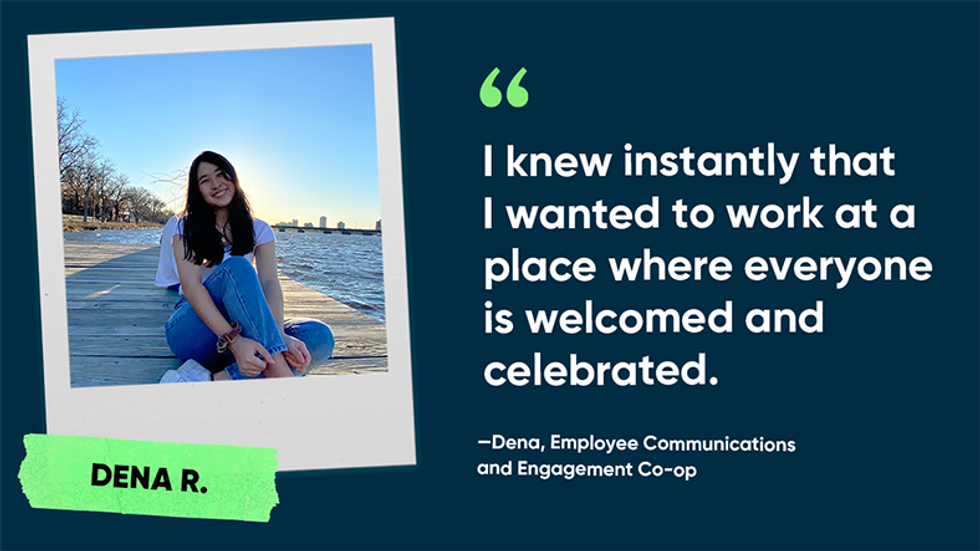 "At ServiceNow, we're proud to be honoring Asian American Pacific Islander Heritage Month and invite all employees to learn about the various cultures within the API community and the experience of being API at ServiceNow. We aim to empower everyone across the company, globally, to— be seen, be heard, and be united. This includes 3 of our early in career co-ops, who are international students that faced challenges when seeking jobs within the United States. See how ServiceNow welcomed and celebrated their unique backgrounds across the company, including our API at ServiceNow Belonging Group.
Explore career opportunities with ServiceNow today."
Learn more about ServiceNow here.
Host a book club featuring an AAPI author — SeatGeek
"At SeatGeek the AAPI group will be hosting events to highlight and celebrate Asian American Pacific Islander Heritage Month. Our activities foster learning and enrichment, advocacy and advancement, and community and social connection. Our upcoming events include:
Cooking Night with Omson kits. Omsom is an Asian-American founded business that makes pan-Asian inspired spice kits.
Collective Rest session. Also an Asian-American founded business, The Cosmos provides guided reflection and relaxation practices that support participants in times of grief and loss.
Book club. We're currently reading and discussing See No Stranger, a memoir written by Sikh activist and civil rights lawyer Valarie Kaur."
Learn more about SeatGeek here.

Amplify Y(our) Voice — Nike, Inc.

"NIKE, Inc.'s Ascend Network will drive intersectional programming for Asian American Pacific Islander Heritage Month – highlighting their five associations: Ascend Middle East & North Africa, Ascend South Asia, Ascend Southeast Asia, Ascend East Asia, Ascend Pacific Islands. The theme, Amplify Y(our) Voice serves as a tribute to the power of representation. Through educational conversations and inspirational moments, the Network will celebrate these diverse cultures, unpack the struggles each community within Ascend faces and acknowledge the collective action needed to continue breaking barriers."
Learn more about Diversity, Equity and Inclusion at Nike: https://jobs.nike.com/diversity-and-inclusion.
Learn more about Nike here.
Create unique Zoom backgrounds with quotes from influential Asian leaders — Moody's
"In observance of Asian/Pacific American Heritage, Moody's is hosting several events including Mental Health Awareness event co-sponsored by AAPI, Multicultural, Mental Health, Women's business resource groups, another event focusing on AAPI Heritage and related topics and an employee Communications workshop co-sponsored by AAPI and Generational business resource groups. We will also be sharing newsletters that reflect on Asian Heritage, providing zoom backgrounds and screensavers to our colleagues that highlight quotes from influential/ historic Asian leaders."
Learn more about Moody's here.
Provide learning opportunities — Cummins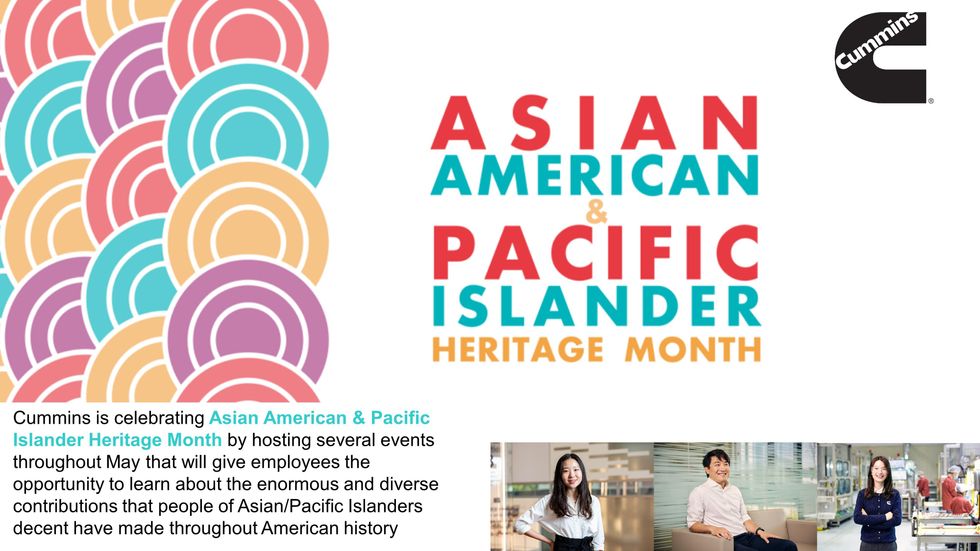 Learn more about Cummins here.
Host a virtual tea tasting — Teachers Pay Teachers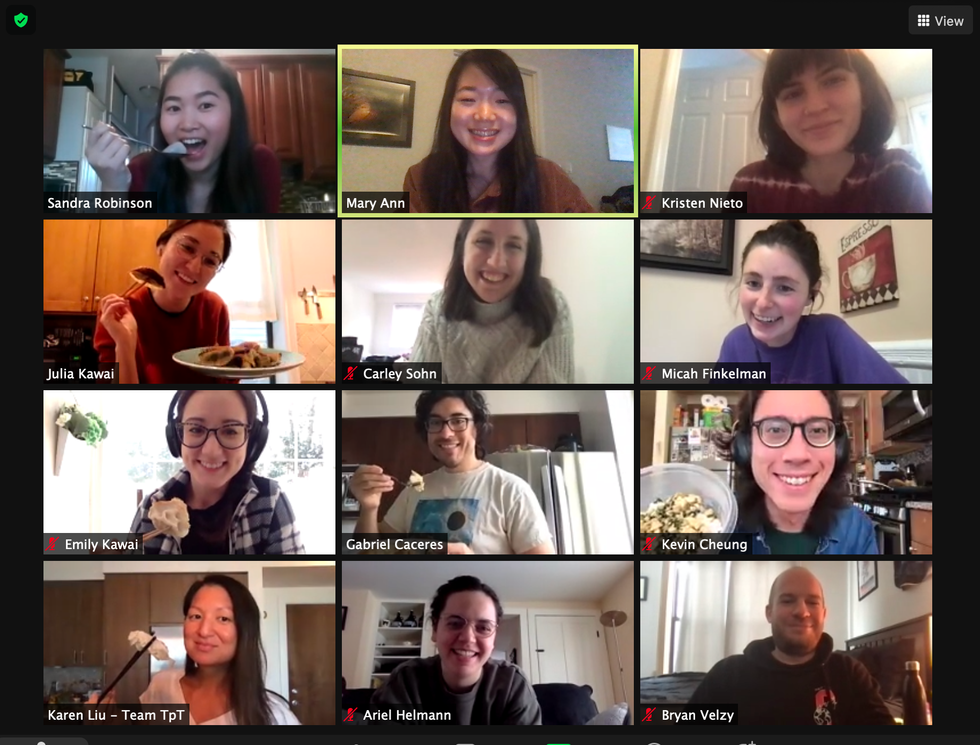 "To honor Asian Pacific American Heritage Month this year, members of Bento, TpT's employee resource group for AAPI employees + allies, are each making a short video sharing a personal "fun fact" relating to one's heritage, with trivia to follow.
Bento will also host a virtual tea tasting, where folks will learn about and engage with some of the rich cultures and histories under the AAPI umbrella.
We see this month as not just an opportunity to educate others about AAPI history, but also to foster personal connection by sharing our own stories and cultural practices."
Learn more about Teachers Pay Teachers here.
Hold in-person meetups to foster connections on a local level — Autodesk
"Autodesk Asian Network (AAN) is celebrating Asian Heritage Month with a series of virtual and in-person events this year! To kick-off the celebration, AAN's Executive Sponsor, Raji Arasu (Chief Technology Officer) will host a Fireside chat with tech leaders outside of Autodesk. Following the kick-off event we will continue the celebration with Olympic Champion Kristi Yamaguchi as our keynote speaker, and a number of in-person meetups to engage and inspire employees on a local level."
Learn more about Autodesk here.
Celebrate Asians globally — Skedulo
"As a growing company with a global presence, Skedulo is excited to celebrate Asian American and Pacific Islander (AAPI) Heritage month throughout the month of May. We are launching an internal dialogue campaign around AA/API identity and its impact and influence on colleagues across our offices that span four continents. We are also inviting guest speaker Helen Ma, President of Project by Project to chat about their work, the history behind AAPI Heritage month, the continued issues with Anti-Asian hate, dispelling the model minority myth, and how others can be an ally. Another point of engagement are interactive sessions to learn about and practice Tai chi. Our hope is to amplify AA/API voices from across the globe, educate our colleagues about this month, and create inclusive learning opportunities."
Learn more about Skedulo here.

Support physical and mental health organizations for local Asian communities — PagerDuty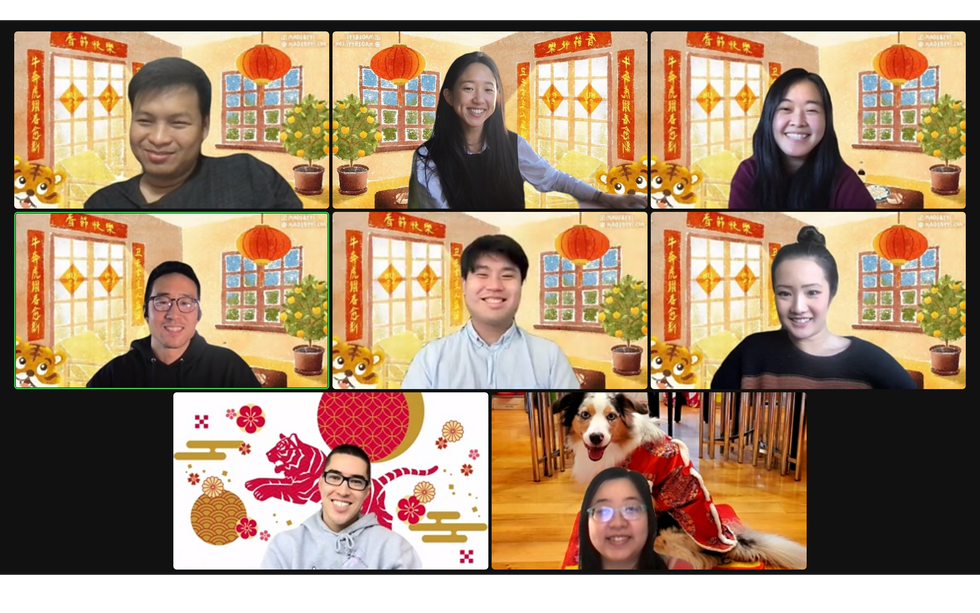 "For Asian and Pacific Islander Heritage Month, PagerDuty's AP/I employee resource group Illuminate aims to recognize and uplift the unique experiences of the Asian community. We will kick off the month with a company-wide activity where employees can learn more about the rich history and diverse cultures within the A/PI community. Internal employees will share their unique stories on a company-wide panel and through social media posts. Throughout the month, we will be highlighting resources and organizations supporting physical and mental health for our local Asian communities."
Learn more about PagerDuty here.
Address the lack of Asian leadership — Yelp
"Asians in tech aren't underrepresented. Yet, among leadership ranks, the numbers remain disproportionately low. This month, we're bringing visibility to this disparity by hosting a panel with a few of our Asian leaders within Yelp on their respective journeys. We wrap up our Asian American and Pacific Islander Heritage Month celebrations with a virtual concert featuring up-and-coming AAPI artists."
Learn more about Yelp
here
.
Kick off an anti-Asian violence campaign — Equinix
"At Equinix, we all stand together shoulder to shoulder, amplifying the voices and stories of our Asian and Pacific Islander colleagues by continuing to learn about API cultural heritage. All are welcome to join on the interASIANconnect Employee Resource group to gain understanding, celebrate and promote awareness API culture.
Last February, Equinix kicked off an anti-Asian Violence campaign and matched employee donations by 2:1. These proceeds went towards COVID relief efforts, benefitting two Asian countries—India and the Philippines. We have raised over $16,000 to date; a true reflection of how our community has come together during this time."
Learn more about Equinix here.
Throw a virtual trivia party — 1Password
"As part of recognizing AAPI Heritage month in the U.S. and Asian Heritage Month in Canada, 1Password will be hosting an Anti Racism at Work webinar to deepen our anti-bias learning. To celebrate along with our Asian American and Pacific Islander friends and colleagues, we're also throwing a virtual trivia party hosted by Bar None games, giving us a chance to strengthen our diverse culture and community together."
Learn more about 1Password here.
Honor Asian and Pacific Islander culture through employee events — Elastic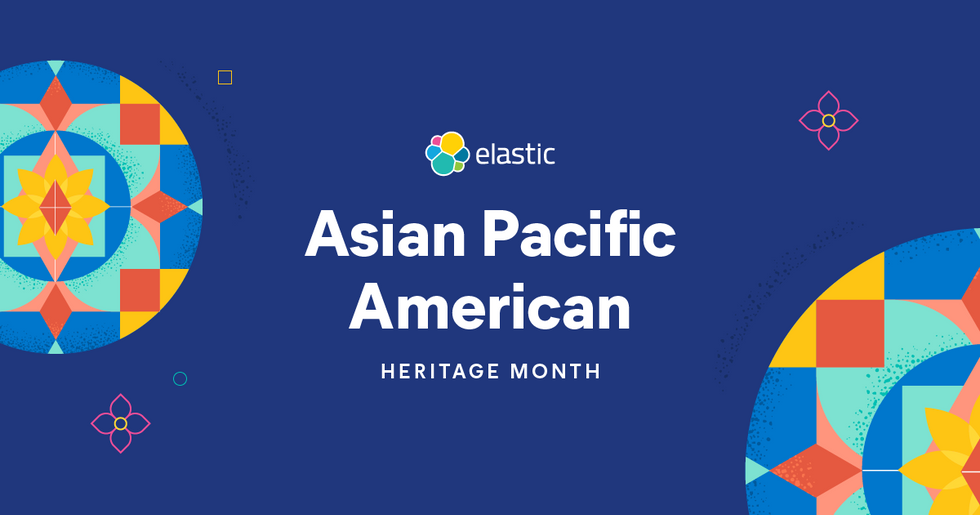 "At Elastic we are working with our ElastAsians, an Asian and Pacific Islander Elastician Resource Group (ERG), which will help to honor "ElastAsians Heritage Month" in celebration of Asian American, Asian and Pacific Islander Month. During this month, we will honor the history and cultural richness of these groups, as well as the countless contributions to popular culture, music, food, dance, science, art, economics, tech, politics, and other fields.
We encourage employees to join the conversation by...
Using a custom ElastAsians Heritage Month Zoom background
Participating in Employee events
Featuring Asian Girls Ignite and others
ElastAsians Heritage Month Cultural Presentation"
Learn more about Elastic here.
Host a coding session with students and employees to celebrate computer science — Datadog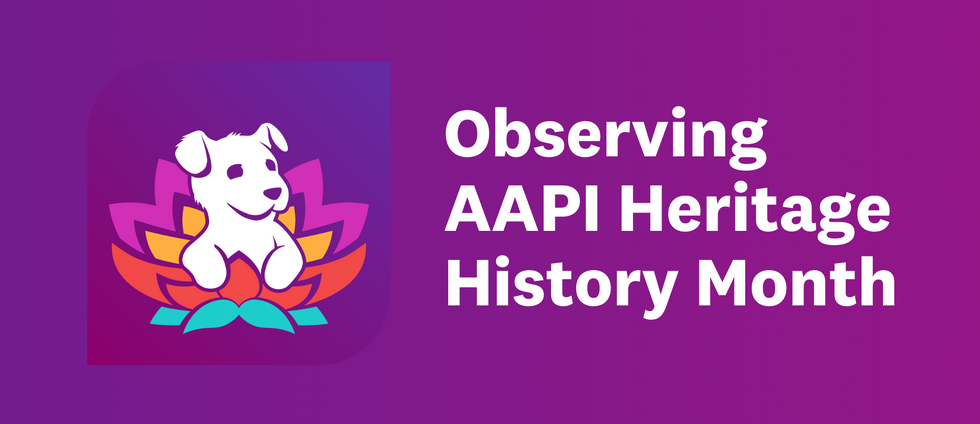 "Throughout the month of May, Datadogs will be observing and celebrating Asian American Pacific Islander Heritage Month. Our Asian, Middle Eastern, Pacific Islander Employees at Datadog (AMPED) Community Guild will be hosting programming to support our colleagues and communities globally. We're thrilled to be joined by an external keynote speaker who will lead a discussion on turning hardship into power and how we can support marginalized communities at Datadog. AMPED will be holding a leadership panel in line with the 2022 AAPI Month theme, Advancing Leaders Through Collaboration, where we'll explore topics such as minority representation, self advocacy, and mentorship in navigating one's career path. In partnership with South Asian Youth Action (SAYA), an organization that provides resources to underprivileged, low- income high school students in NYC, AMPED will also facilitate our first ever Hour Of Code in our Datadog NYC office! This will be an opportunity for students to be paired with Datadogs for a fun, one-hour coding session to celebrate computer science. Stay tuned on our social media pages for more information on these initiatives, and others to come! #DatadogLife"
Learn more about Datadog
here
.
Provide employees with leadership development opportunities — Northrop Grumman
"Northrop Grumman is celebrating Asian American, Native Hawaiians and Pacific Islander (AANHPI) Heritage Month!
Northrop Grumman's AANHPI Employee Resource Group (ERG) is made up of a strong network of employees from around the country. During Asian American Pacific Islander Heritage Month and throughout the year, AANHPI ERG provides our employees professional/leadership development, cultural celebrations, community outreach opportunities, discussions on career growth, work/life balance and much more!
"Here at Northrop Grumman, we work on the nation's hardest problems, which requires a diverse group of thinkers to develop innovative solutions that defines what's possible. I am humbled to work with our best and brightest scientists and engineers. But what really keeps us here is the culture: inclusivity, community, and respect."
– Gefferie Yee-Madera, Vice President of Engineering, Strategic Space Systems Division"
Learn more about Northrop Grumman here.
Host an internal fireside chat about Asian representation — Riot Games
"In honor of AAPI Heritage Month, Rioters will be celebrating across the organization in our offices all around the world. This year, Riot's new Asian Pacific Islander (API) employee resource group has planned talks, events, and more for Rioters to participate in throughout the month.
Last year's celebration culminated in an internal fireside chat to talk about Asian American representation in League of Legends and provided an inside look at K/DA Seraphine. They talked about how her Asian American identity informed her design, lore, and social media presence. You can check the conversation above."
Learn more about Riot Games here.
Feature content written by API employees — Workiva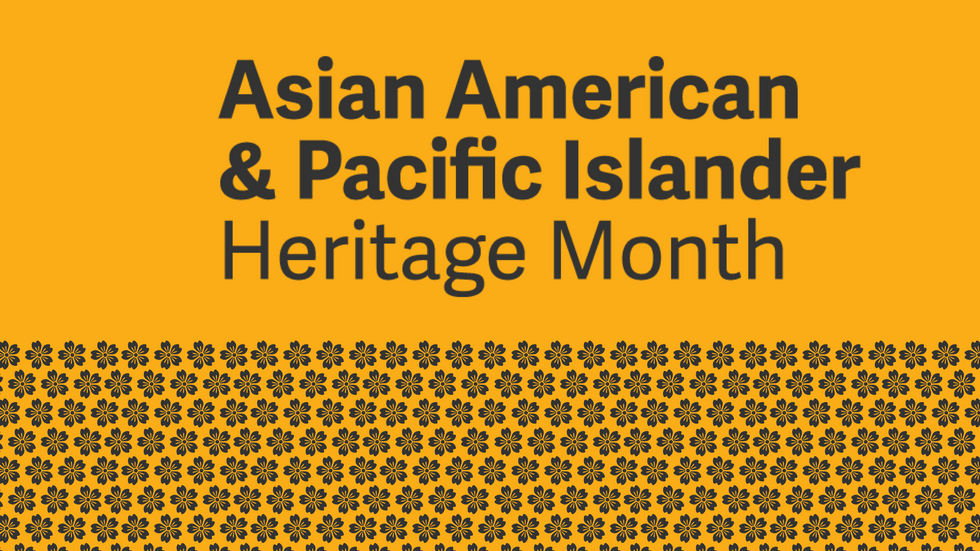 "To celebrate this month we're leveraging our company-wide intranet – a space for all employees to share and celebrate their heritage – to feature content on the history of AAPI month and highlight how employees can support this community. We'll also continue our monthly blog series authored by members of our Asia-Pacific team which shares everything from local cuisine and the importance of Sakura to celebrations of recent team wins. To foster diversity, inclusion and belonging, we're encouraging employees to consider joining our Asian Business Employee Resource Group as community members or allies."
Learn more about Workiva
here
.
Sponsor local festivals and initiatives — Nestlé USA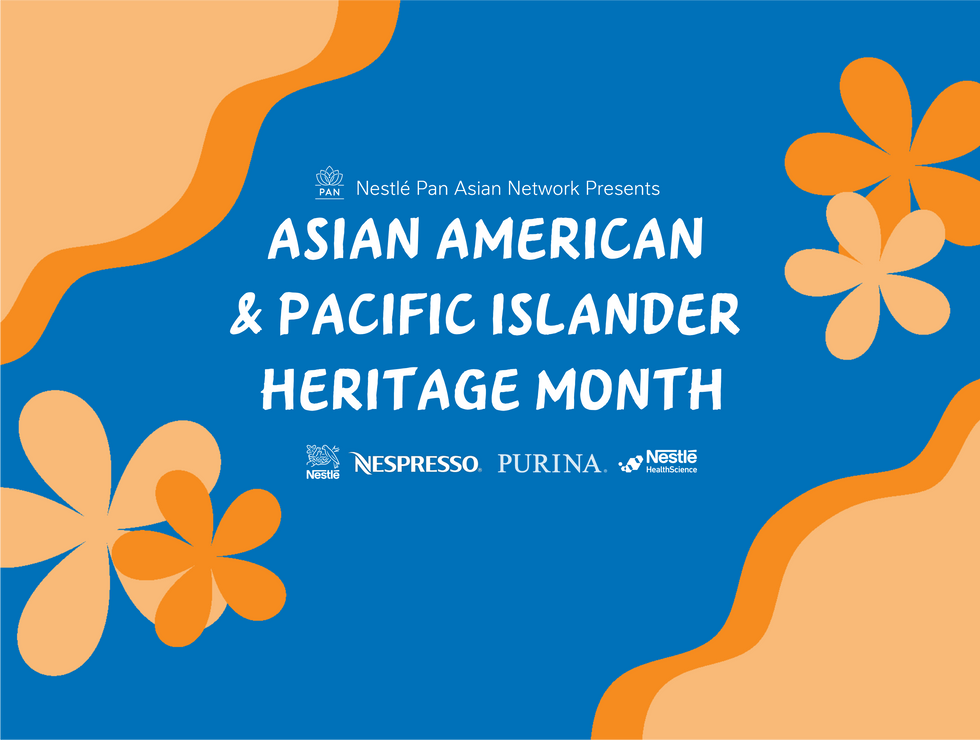 "Nestlé looks forward to celebrating AAPI Heritage Month with a variety of activities offered to our employees and potential candidates, presented by our Pan Asian Network ERG, including serving as a proud sponsor for the Cleveland Asian Festival. We are also excited to host a conversation with author Jane Hyun, bestselling author of Breaking the Bamboo Ceiling, on the art of cultural fluency and how to get the most out of people with diverse backgrounds.."
Learn more about Nestlé USA here.
Host a live cook-along — Invesco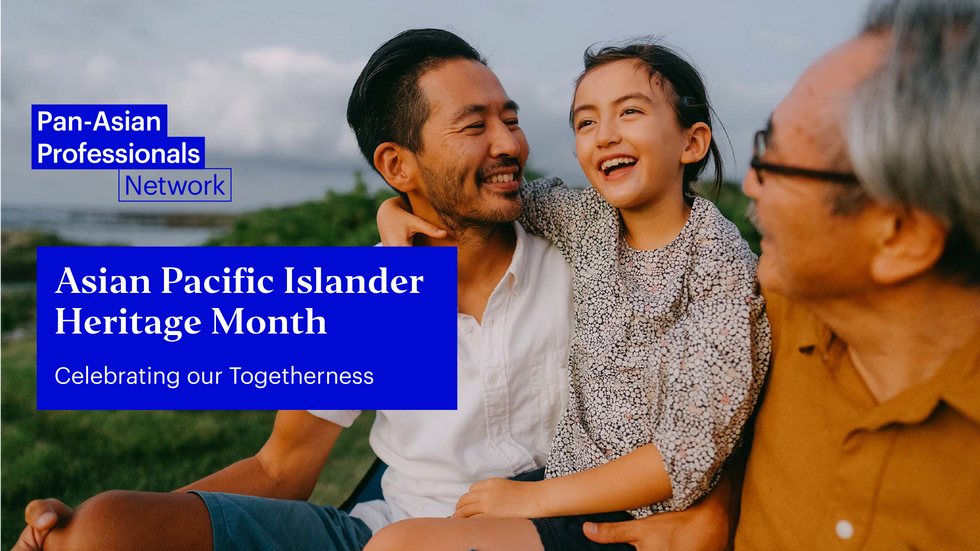 "Invesco is proud to celebrate Asian and Pacific Islander Heritage Month in May. Our employee-led Pan-Asian Professionals Network is hosting a month of activities celebrating the cultures, traditions and customs of the community under the theme of Celebrating our Togetherness. Events throughout the month include sharing personal stories, a live cook-along and cultural trivia game-show style events."
Learn more about Invesco here.
Host a habit-building challenge — SoftwareONE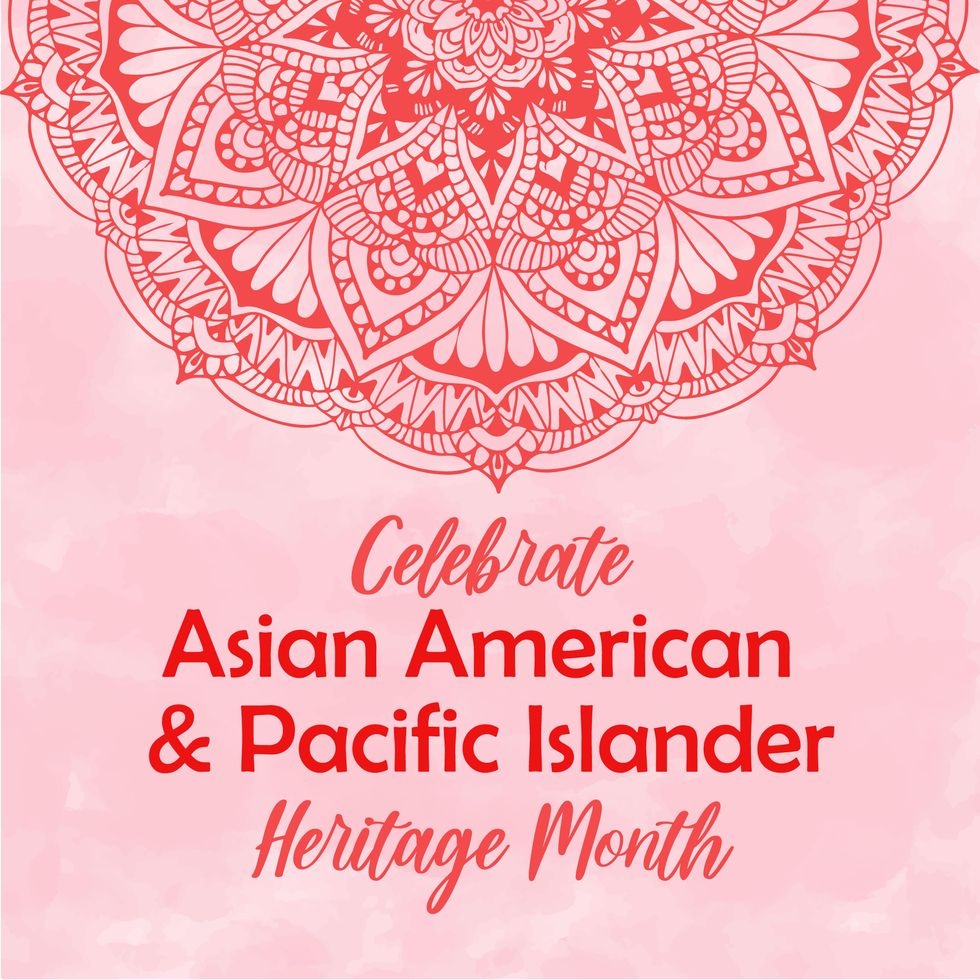 "To drive more awareness and education surrounding Asian American Pacific Islander Heritage Month, SoftwareOne North America, along with its cross-functional employee diversity equity and inclusion committee – 'Mosaic' – will host a 21-day racial equity and habit building challenge. This program is part of a series of learning opportunities intended to assist employees with becoming more engaged, compassionate and constructive in our continued quest for racial equity by providing educational resources, highlighting influential figures, and promoting employee stories. We'll wrap this program with an internal round table discussion on the AAPI experience and how best to celebrate critical contributions to equity year-round.?
Learn more about SoftwareONE here.
READ MORE AND DISCUSS
Show less
Loading...