GET EMAIL UPDATES FROM POWERTOFLY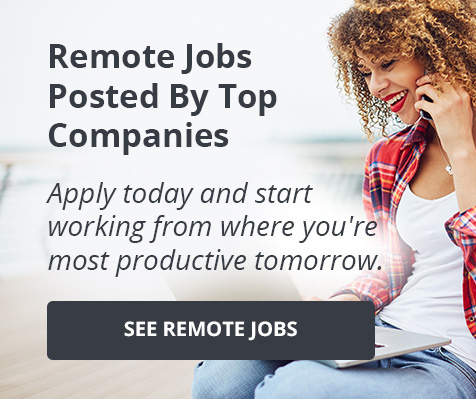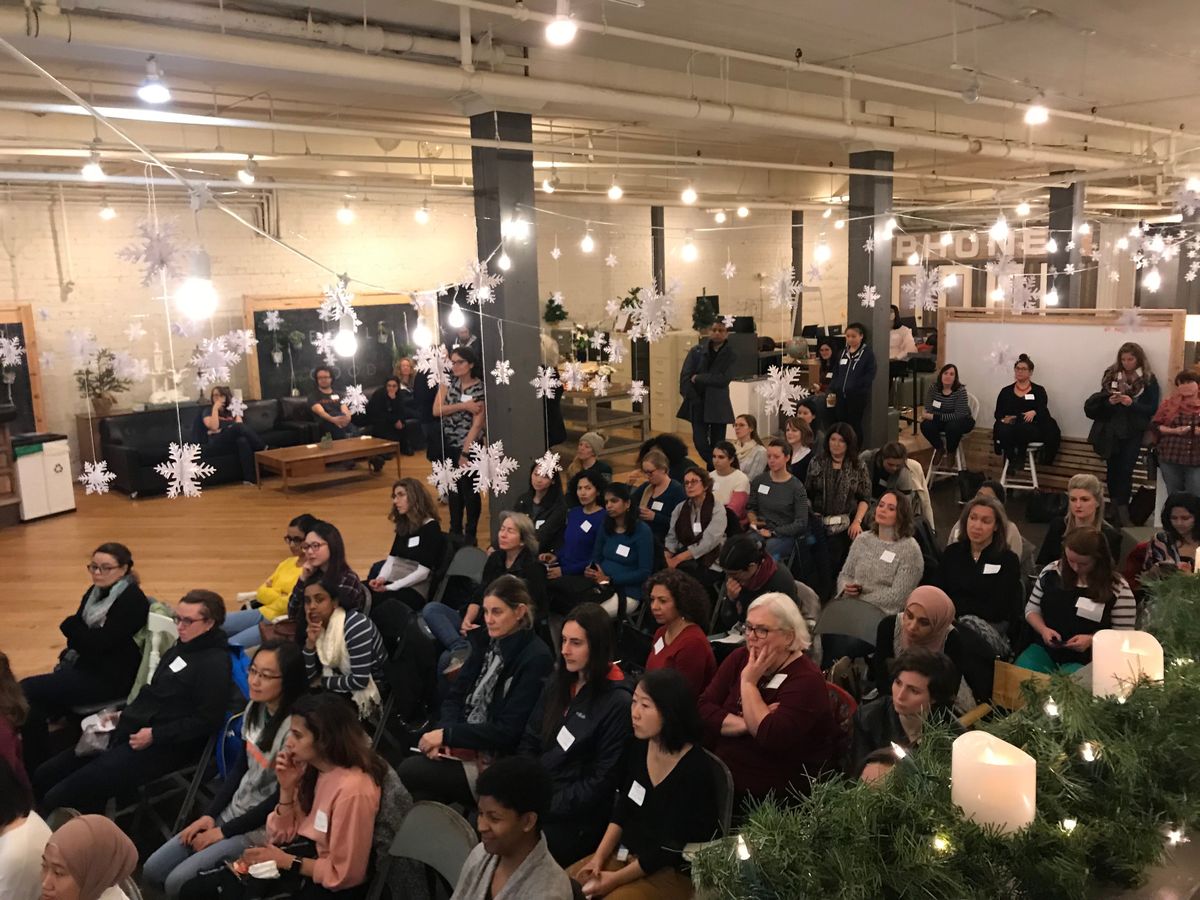 December 13, 2018
In Person Events
A Look at Our Recent Networking Event in Seattle
PowerToFly was so happy to be back in Seattle for another amazing evening of women in tech on December 5th. Sponsored by MAKERS Workspaces and held at their spacious, wood-accent venue in the Pikes Place Market neighborhood, the event featured three fast-growing Seattle startups: Convoy, who is changing the way companies think about trucking; Smartsheet, a cloud-based platform that makes it easier for teams to share and collaborate; and Stripe, who help power millions of businesses in 100+ countries and across nearly every industry by providing a set of tools for building and running an internet business.
---
Hosted by PowerToFly's Director of Customer Success Cristina Duke, the evening included presentations, a panel discussion, an audience Q&A and of course, plenty of opportunities to network with our three featured companies while enjoying wine, sparkling water and delectable treats.
Our panel for the evening included:
Clara Yuan, Data Scientist at Convoy
Alicia Luengo, Software Engineer at Stripe
Carissa Cecil, Software Development Manager at Smartsheet
Topics included what qualities each companies look for when building their team, what they do to keep updated in the fast-moving world of tech, and how they've approached being the only woman at the table.
After our panel wrapped up, guests stuck around to mingle with their peers and to meet members of each of our companies. Plus, Convoy, Smartsheet and Stripe all brought plenty of branded swag and MAKERS Workspaces offered everyone a discount code so nobody left empty handed!
*****************
Convoy, Smartsheet and Stripe are all hiring! Visit their pages on PowerToFly to learn more.
Convoy - Convoy is reinventing the supply chain with technology-backed, full-service trucking. They offer the world's largest companies the best option for moving their freight, via their immense network of technology-connected trucking companies. Shippers get instant quotes, real-time GPS tracking on all shipments, and actionable business analytics to improve their supply chain. Trucking companies get access to free tools and resources that allow them to find loads they want, drive fuller trucks, and get paid quickly.
Smartsheet - was founded on the idea that teams and millions of people worldwide deserve a better way to deliver their very best work. Today, the company delivers a leading cloud-based platform for work execution, empowering organizations to plan, capture, track, automate, and report on work at scale, resulting in more efficient processes and better business outcomes. Smartsheet is a place where people love what they do and are empowered to do their best work everyday. They support one another and achieve our goals as a team, not as individuals.
Stripe - Stripe is a set of tools for building and running an internet business. They help businesses accept payments from anyone, anywhere, and build new kinds of companies like Lyft or Kickstarter. They help power millions of businesses in 100+ countries and across nearly every industry. Stripe handles billions of dollars every year for forward-thinking businesses around the world. One third of Americans bought something on Stripe in the last year.
MAKERS Workspaces - Modern and chic, MAKERS is an ideal setting for those who appreciate creativity, natural light, and open space. Designed with history and sustainability in mind, MAKERS incorporates many refurbished elements including polished bleacher board floors, salvaged window panes, and tables made of recycled gym floorboards.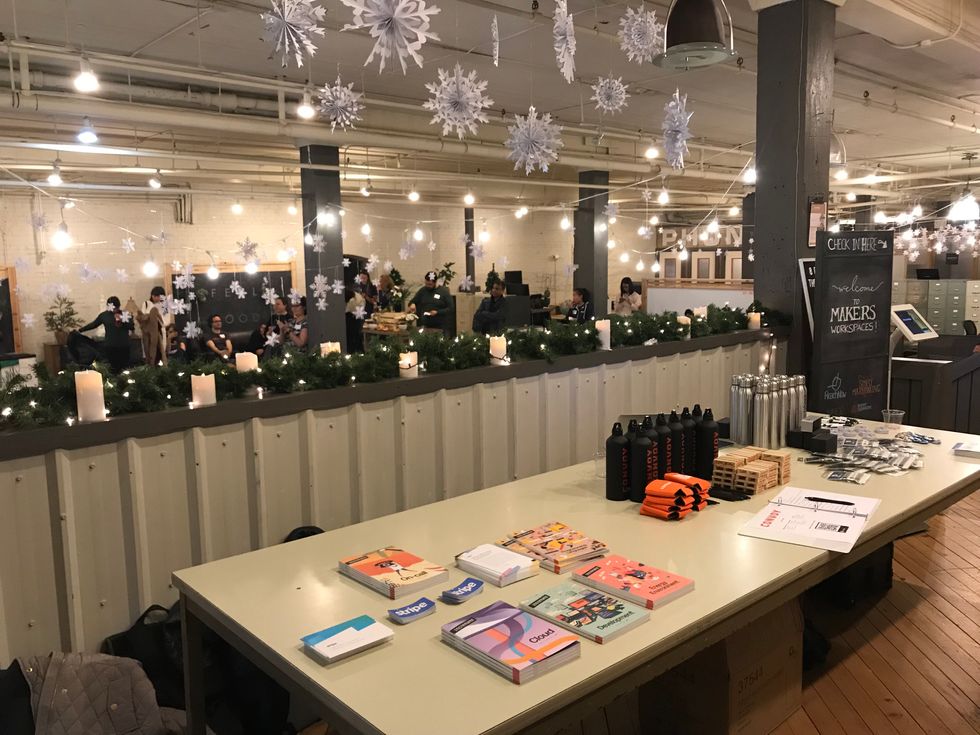 PowerToFly was thrilled to partner with Convoy, Smartsheet and Stripe to present a women in tech networking event in Seattle at MAKERS Workspaces.
Our panel discussion featuring Clara Yuan, Data Scientist at Convoy; Alicia Luengo, Software Engineer at Stripe; and Carissa Cecil, Software Development Manager at Smartsheet.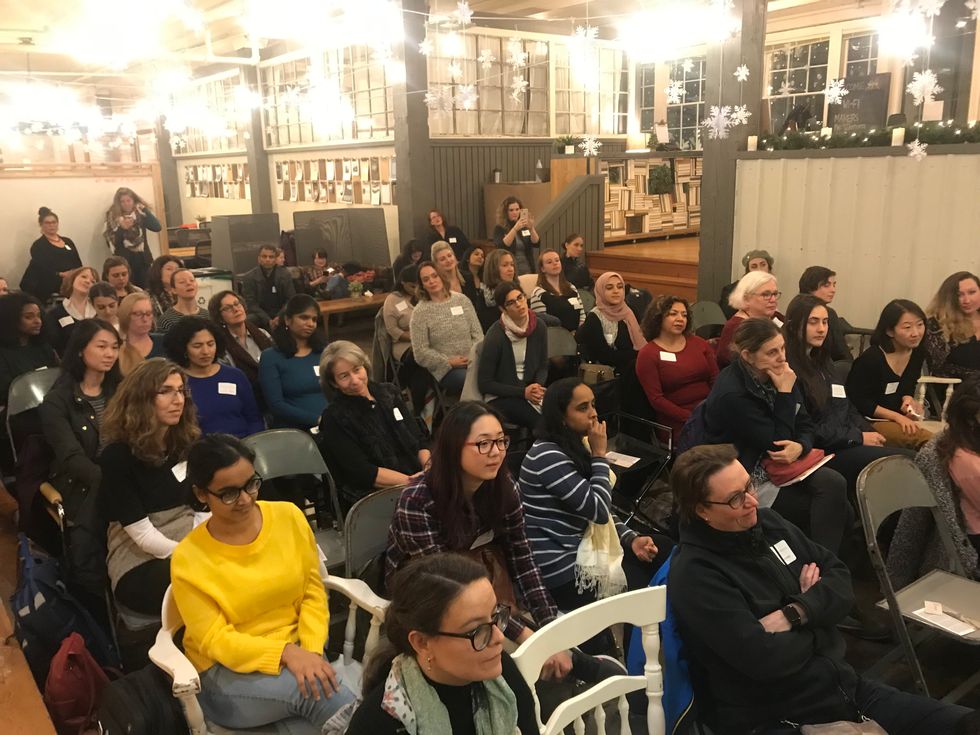 A packed house!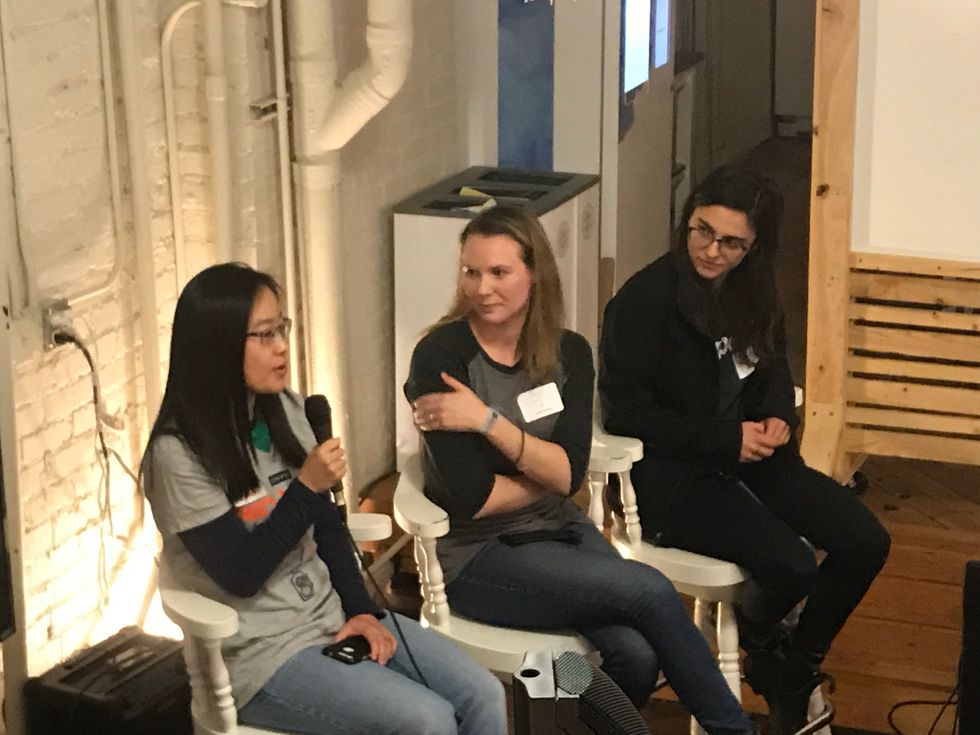 Our panel took questions from the audience.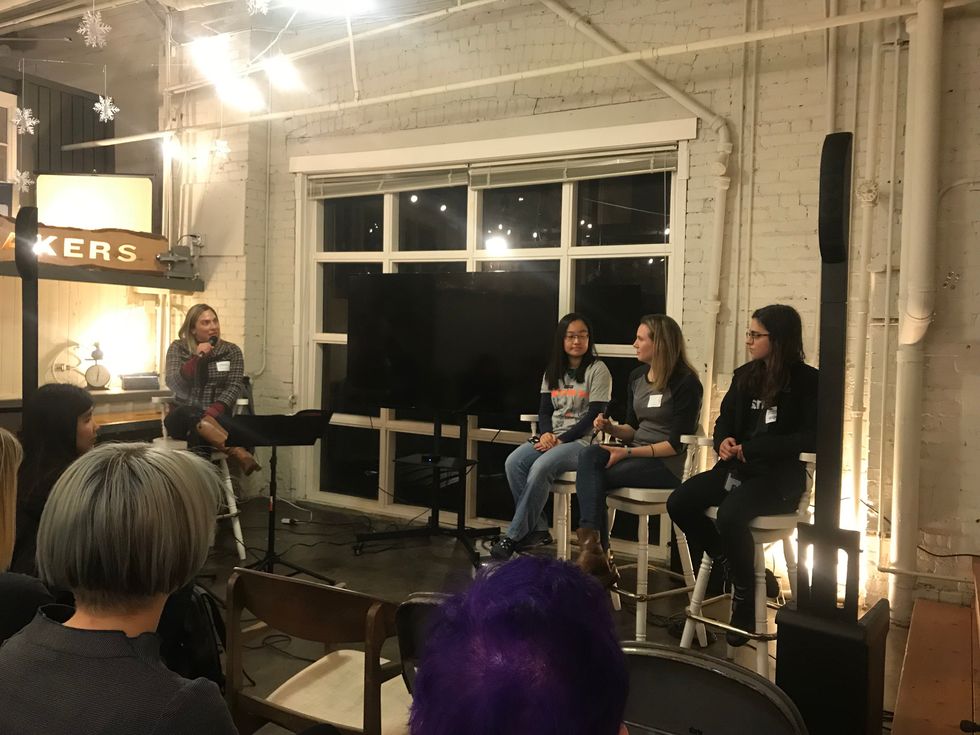 More from our panel discussion.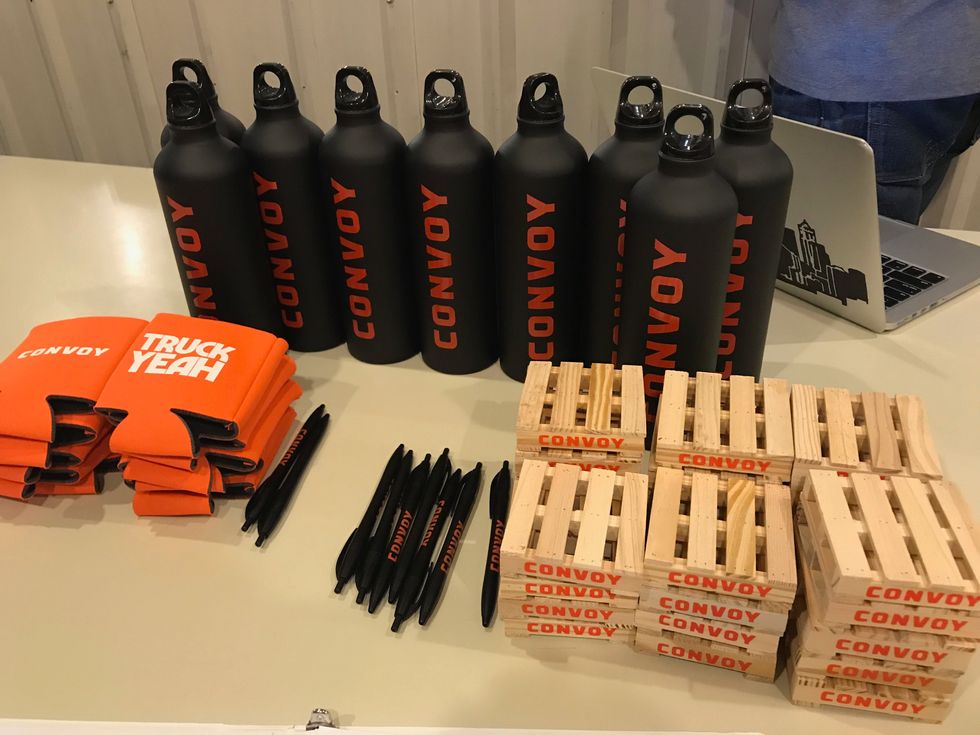 Convoy swag!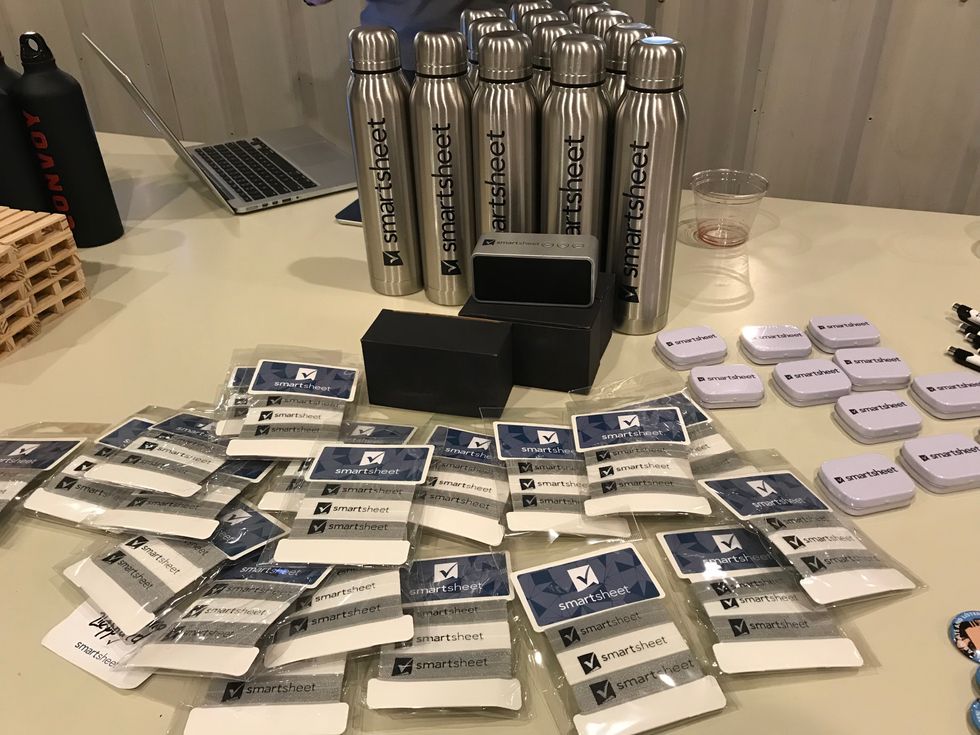 Smartsheet swag!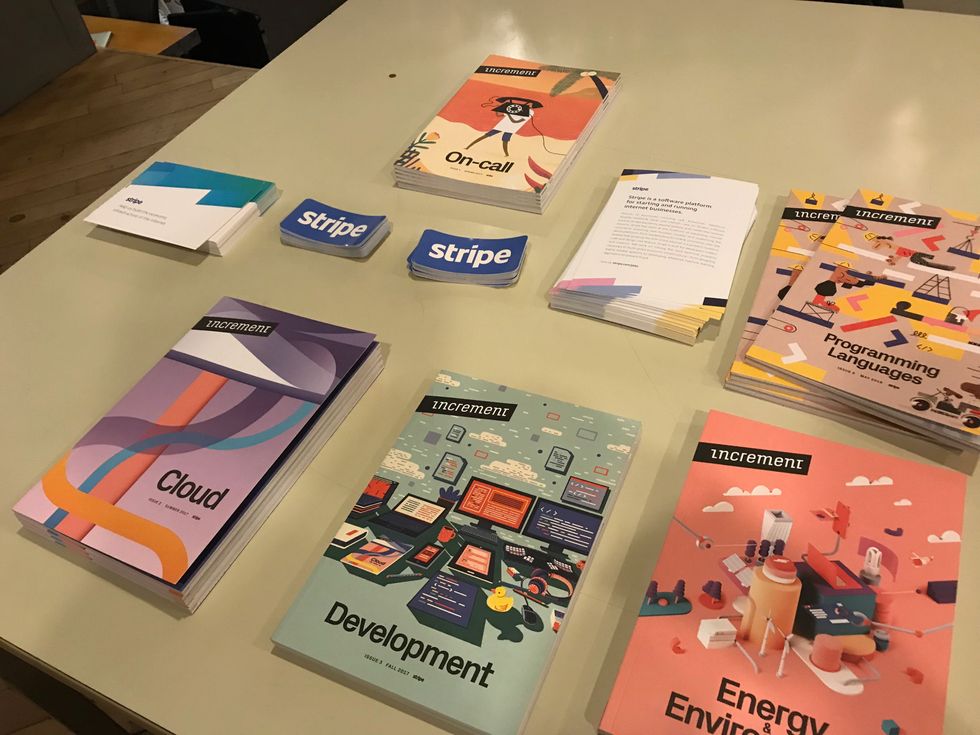 Stripe swag!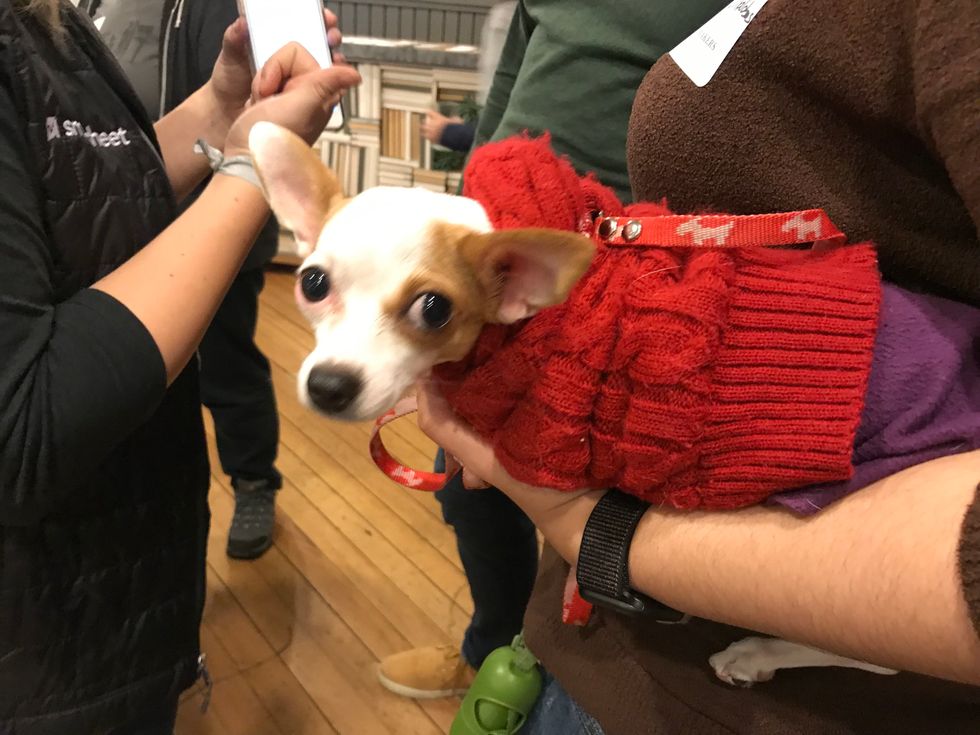 Our special guest Chiquita!
Related Articles Around the Web
Unstoppable Domains
💎 Partnerships in remote environments is one of the most important aspects to construct in a company. Watch the video to the end to get good tips on how to do it successfully.
📼Wondering how to create partnerships in remote environments? Play this video to get three top tips that will help you to achieve it. You'll hear from Olga Shvets, HR Business Partner, and Viktoriia Litvinchuk, People Team Operations at Unstoppable Domains, who will explain the essentials of this process.
📼How to build partnerships in remote environments? Tip #1: Communicate Effectively. Communication is the key to enabling your remote team to be successful. Choose the channel that works best. For this, chat with your employees and see what they use to communicate, that's how you find the best solution. Also, make sure your team is on board with your internal tools and they know what, how, and where they need to use them.
📼A requisite for building partnerships in remote environments is Tip #2: Show appreciation. Appreciation is shown through your actions. Let your employees know that you value everything they do for the company. Create a special gratitude channel where everyone can share their appreciation for their colleagues for some contribution. Celebrate some wins, promotions, and everything that is important for the company. If you appreciate the employees, employees do the same for the company.
Create Partnerships In Remote Environments Using Trust - Tip #3: Give Honest Feedback
Use engagement surveys! They are a quick and effective way to receive honest feedback from your team and you can see what's working well and what needs to be improved. Your main priority is to create spaces where managers and employees can share honest, relevant feedback.
📨 Are you interested in joining Unstoppable Domains? They have open positions! To learn more, click here.
Get to Know Olga Shvets
If you are interested in a career at Unstoppable Domains, you can connect with Olga on LinkedIn. Don't forget to mention this video!
More About Unstoppable Domains
Unstoppable Domains is bringing user-controlled identity to 3 billion+ internet users by issuing domain names on the blockchain. These domains allow users to replace cryptocurrency addresses with human-readable names, host decentralized websites, and much more.
By selling these domains direct to consumers for a one-time fee, the company is making a product that will change cryptocurrency and shape the future of the decentralized web by providing users control over their identity and data.
READ MORE AND DISCUSS
Show less
Loading...