GET EMAIL UPDATES FROM POWERTOFLY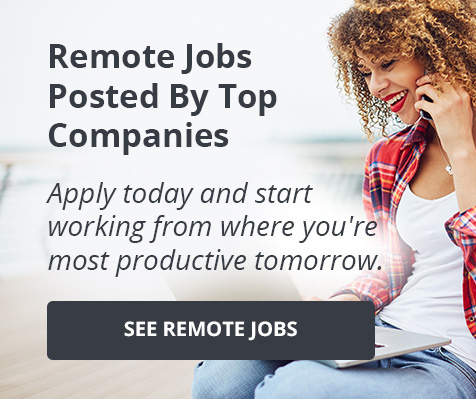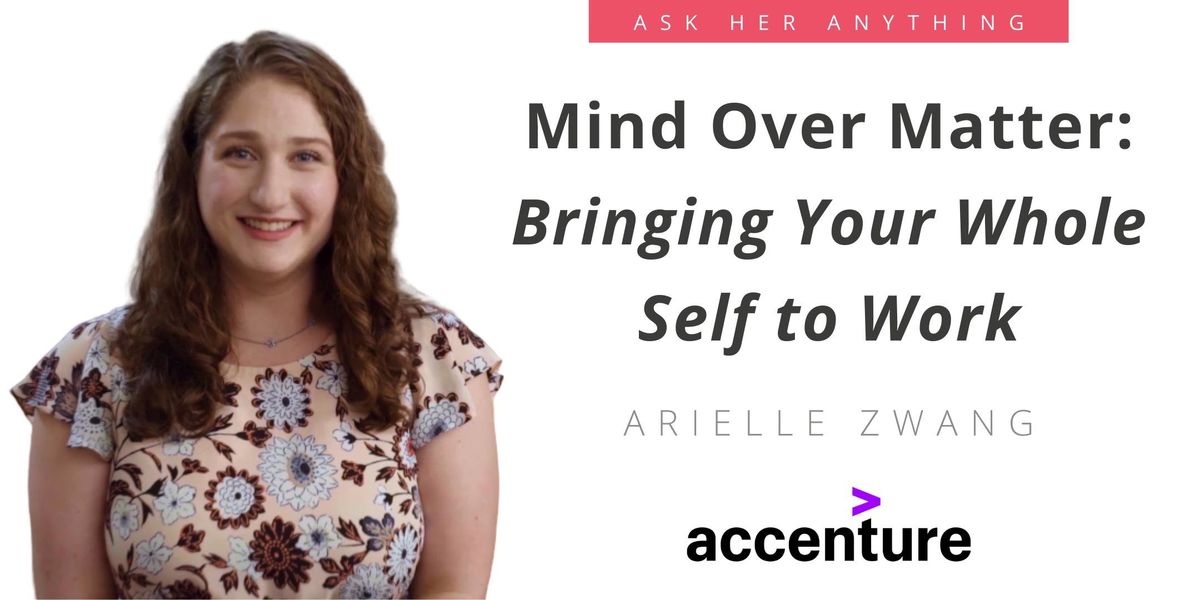 Accenture
On Friday, May 15th, 2020, join us for a live chat with a member of the Accenture team! We are excited to hear from Arielle Zwang, Senior Analyst in Accenture Security's Cyber Defense practice, during the chat entitled, "Mind Over Matter: Bringing Your Whole Self to Work". Click here to register and also to hear the post-event recording, and we hope to see you there virtually!
Here is more information about this live chat with Arielle:
Years ago, I was told I would never be able to hold a full-time job or be a functioning member of society—all because of my mental health. But I learned how to ask for help, accept myself and use obsessive-compulsive disorder (OCD) as a unique strength to thrive in my career as an ethical hacker. Now, I find opportunities to grow and pay it forward by creating a safe space at work where neurodiversity is supported and celebrated.
In this chat, I want you to walk away with:
Understanding how to shift your mindset and turn your personal challenges into career-building strengths
Identify what you need from your employer to thrive at work
Mental health resources that are available to everyone
MEET THE SPEAKER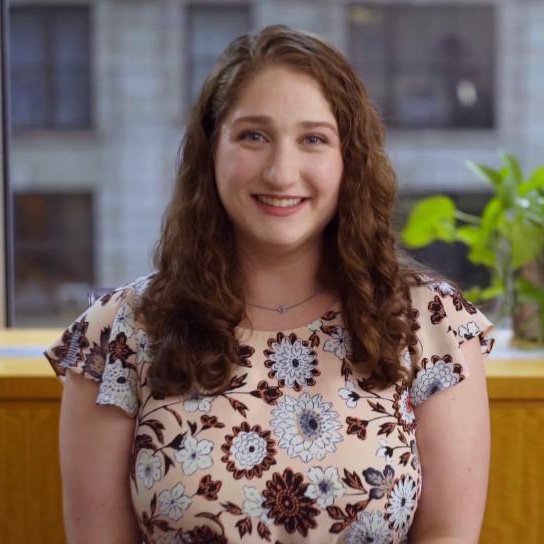 Arielle is a Senior Analyst in Accenture Security's Cyber Defense practice, where she conducts manual penetration tests on web applications. She serves as Accenture's US Mental Wellness ERG Co-Lead, is an active volunteer with Girls Who Code, and is certified in both GIAC Web Application Penetration Tester (GWAPT) and Security+.