GET EMAIL UPDATES FROM POWERTOFLY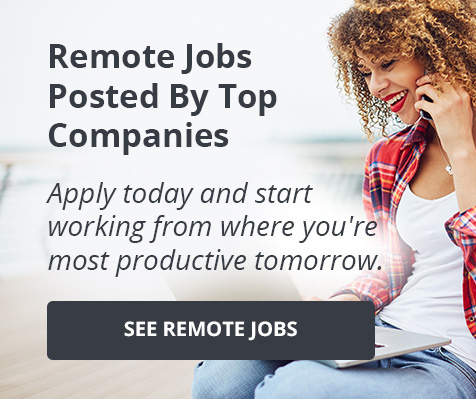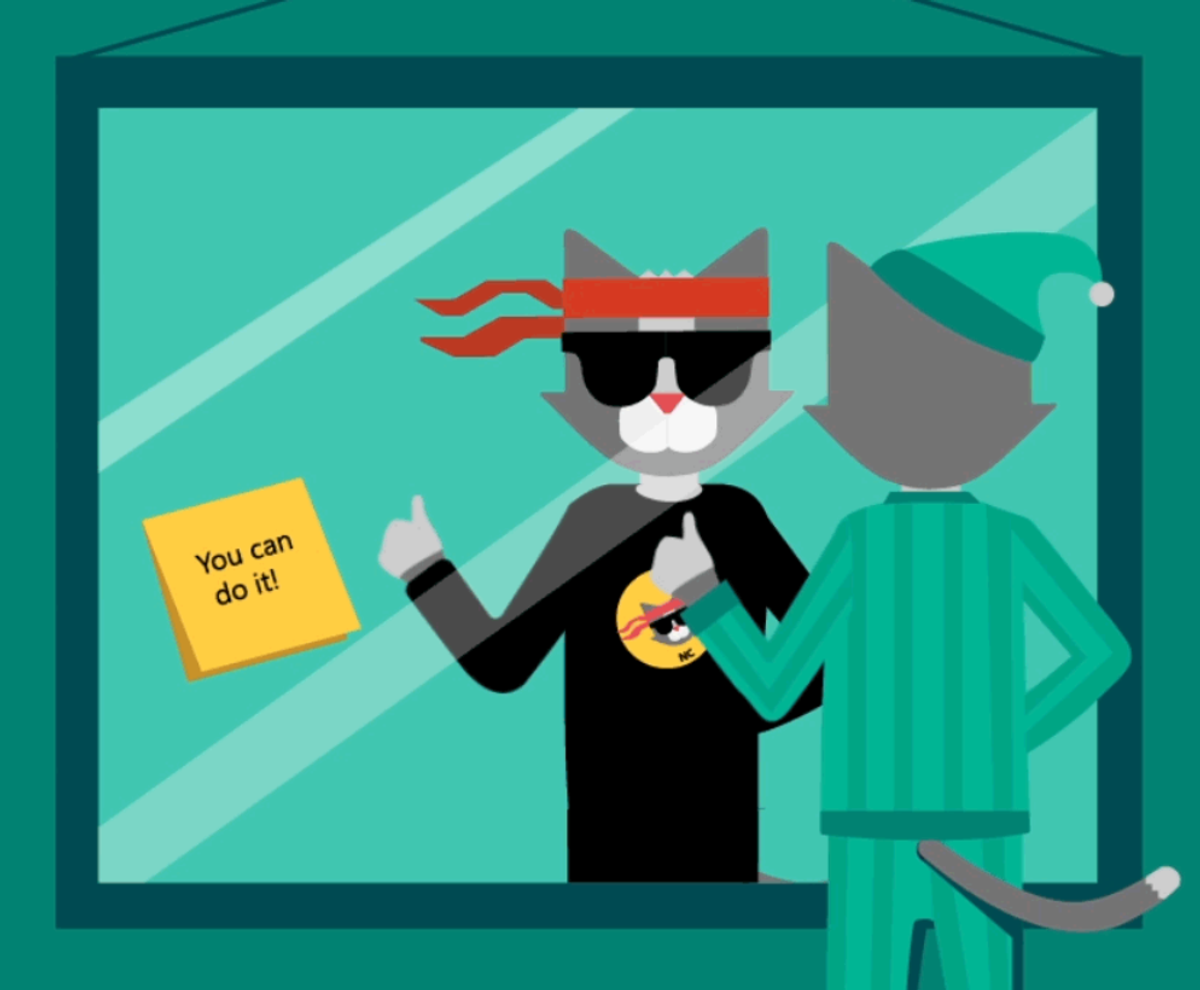 November 30, 2018
Microsoft Corporation
You've Got This: How To Befriend Your Inner Imposter
Worried about those moments when you feel like a fraud at work? Learn how to see imposter syndrome as a good thing
Below is an article originally written by Candace Whitney-Morris at PowerToFly Partner Microsoft, and published on March 23, 2018. Go to Microsoft's page on PowerToFly to see their open positions and learn more.
Building your career is a journey filled with challenges, excitement, and forks in the road. And journeys are easier with maps. In this column, job experts answer your questions and deliver advice to help you take the next step.
Question: Sometimes I feel like I'm in over my head at work, like I don't belong, or like I am not good enough. Any advice for how to overcome this feeling?
Answer: Anyone who tries to achieve something new or who moves out of their comfort zone could feel like a fraud at one time or another. And while there might not be an official senior manager of imposter syndrome, Trish Winter-Hunt has certainly seen and worked through the phenomenon enough to develop expertise on the matter. If you haven't experienced imposter feelings yet, said Winter-Hunt, senior content experience manager at Microsoft working with Windows devices, it's just a question of time.
In all her years as a professional communicator, working in public relations, marketing, and communications with PhDs and C-suite executives across a range of organizations, Winter-Hunt never met a single person who didn't experience imposter syndrome—the fear that arises when people can't internalize their success and worry they'll will be exposed for the fraud that they believe themselves to be.
Imposter syndrome was first identified by clinical psychologists in the 1970s and has been a topic of study ever since. A wide variety of articles have been published on the topic, and the issue has received more attention in recent years with new research and as career coaches, business and self-help books, companies, and publications such as Harvard Business Reviewhave addressed it.
Whether you are familiar with feelings of faking it or newly acquainted with your inner imposter, here are some tips to build confidence and beat back imposter syndrome so that you can achieve great things.
Self-talk really works, for better and for worse
First, Winter-Hunt said, "there is nothing wrong with you."
If your inner dialogue is spinning thoughts like "I am not good enough for this job," "the hiring office made a clerical mistake," or "any moment now, someone's going to find out how much I fake it every single day," then welcome to the club.
According to one study, these feelings are especially prevalent among highly ambitious people, notably women, who have self-imposed standards of achievement. You can feel good about the presence of that voice; it means you are taking a risk. When you are venturing into new territory, there's just a certain level of ambiguity that we have to learn to be comfortable with, explained Winter-Hunt.
But imposter syndrome ceases to be a helpful motivator if those feelings limit your ambition—if they stop you from going after what you want, a phenomenon that Winter-Hunt said she sees all the time when she interviews candidates. Because one place that you can almost guarantee that your inner imposter will show up is during a job interview.
"It's really disheartening to hear so many people self-select out of a position, even when they've already landed the interview," she said. "I tell them that I'd likely not even be interviewing them if I didn't think they could do it."
"One striking characteristic of the syndrome is that although impostors crave acknowledgement and praise for their accomplishments, they do not feel comfortable when they receive it," according to Psychology Today. "Instead, praise makes them feel anxious because they secretly feel they do not deserve it. After all, they think, I'm just faking it—unlike everyone else here who seems to know what they're doing."
Imposter syndrome also likes to show up uninvited when you are beginning something new, but the feelings of fraud don't necessarily indicate that you are about to make a mistake.
Winter-Hunt said that one way to combat those feelings of inadequacy is to turn those phrases on their head. Repeating mantras like "I am good enough" or "I deserve to be here" are small but mighty steps toward undercutting self-defeating thoughts.
So go ahead: just for a few seconds, take a deep breath, and say to yourself, "I've got this."
Foster the imposter
Feelings of fear and inadequacy are uncomfortable but also natural. It's tempting to try to hide it, to overcompensate with your coworkers or in an interview. But usually that inauthenticity only makes you feel like more of an imposter.
Instead, "foster the imposter," encouraged Winter-Hunt in a recent article. "Because you most likely will never overcome feelings of fraudulence. Instead of viewing imposter syndrome as a defining characteristic, embrace it for the transitory experience it is," she wrote. "One that forces you to evolve, try new things, and question your previously held philosophies."
Some people welcome it and even use the opposite feelings—comfort, security—as signs that it's time to try something new . . . that perhaps the very presence of imposter syndrome indicates that you are itching to grow in areas you've become stagnant.
Talk through it
Research shows that for people who can't shake their imposter syndrome or feel their lives are overtaken by it, talk therapy can really help. And not even necessarily with a trained professional.
Winter-Hunt said that even just being up front with her boss and vulnerable with her coworkers has made a huge difference for her. In all the discussions she's had, she has never been met with a reaction that wasn't encouraging and supportive.
So go ahead, learn to love that imposter, but never give it decision-making power. Winter-Hunt lives by a quote from bestselling author Seth Godin: "Begin. With the humility of someone who's not sure, and the excitement of someone who knows that it's possible."
Why? Because the world needs your talents, your persistent exploring, and your desire to keep challenging yourself. We need your help to push into what's next.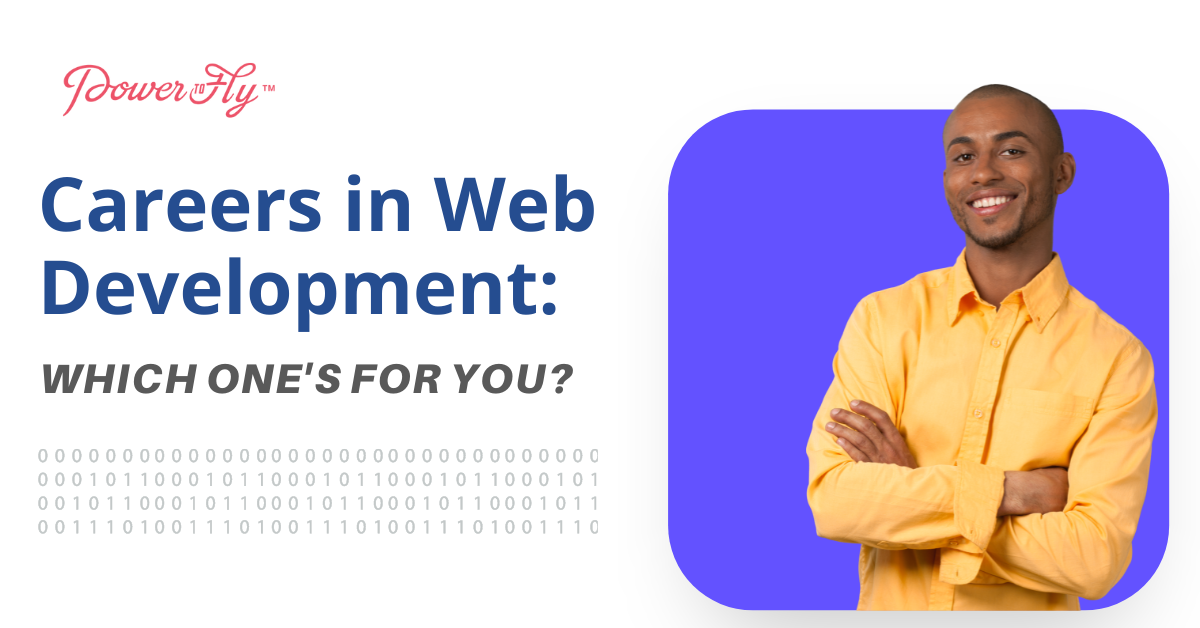 Upskilling and Development
We all have our favorite websites– the ones we frequent, bookmark, and recommend to others. You might even enjoy some website features so much that you've found yourself wondering why they aren't more popular. Or maybe you've experienced times where you were frustrated with a website and wished you could add features or even design your own!
If you've ever found yourself intrigued at the prospect of designing and developing your own websites, then a career as a web developer might be just for you!
As a web developer you would be responsible for coding, designing, optimizing, and maintaining websites. Today, there are over 1.7 billion websites in the world and, in turn, the demand for web developers is on the rise. In order to figure out what kind of web development work best suits you let's start with an introduction to the three main roles in web development that you can choose from.
The Three Types of Web Development Jobs
Front-End Web Development: The Creative Side
Think of front-end development as the décor of a house. The color scheme, furniture, manicured lawns, and overall aesthetic. In terms of a website, front-end development is laser-focused on the appearance of a website and its presentation on different devices. If you're considering a role in front-end development, it's important to learn programming languages such as HTML, CSS, and JavaScript. These three languages go hand-in-hand. HTML allows you to create user interface elements, CSS helps you with stylistic elements, and JavaScript allows you to incorporate online tools and connect your website to back-end functions.
In addition to programming skills, front-end developers need to be detail oriented, creative, willing to keep up with the latest trends in web development, cyber security conscious, and geared toward user-friendly designs. The median salary for a front-end developer can reach well into the $90,000 to $100,000 range.
Back-End Web Development: The Logical Counterpart
While a house can be beautifully decorated, it's incomplete without a solid foundation and efficient infrastructure. Similarly, a well-designed website depends on logical and functional code to power the features of that website. Back-end web development is code-heavy and focused on the specifics of how a website works. If you enjoy the analytical challenge of creating the behind-the-scenes code that powers a website, then back-end development is for you.
Since this role is more code-heavy, it's important that you learn numerous programming languages and understand algorithms and data structures. Some languages that are essential to back-end development are Ruby, Python, SQL, and JavaScript. Back-end developers also ensure that users can successfully retrieve and access data. This requires creating and using APIs (Application Programming Interfaces) which act as messengers that relay data related requests. Additionally, developing the code for the inner workings of a website also requires back-end developers to be conscious of the user interface features designed by front-end developers and to internally mitigate potential security risks. Due to the increased technical aspect of this position, back-end developers normally earn higher salaries than front-end developers. The average median salary for this role is around $118,000 per year.
Full-Stack Web Development: A Little Bit of Everything
A full-stack developer is essentially the Jack (or Jill)-of-all-trades in web development. Full-stack developers need to be knowledgeable about both front-end and back-end roles. This does not necessarily imply that you would need to be an expert in both roles, but you should fully understand the different applications and synergies they each imply. In order to work in this position, you will need to know the programming languages used by front-end and back-end developers. In addition to these languages, full-stack developers also specialize in databases, storage, HTTP, REST, and web architecture.
Full-stack developers are often required to act as liaisons between front-end and back-end developers. Full-stack developers need to be both problem solvers and great communicators. The end goal for a full-stack developer is to ensure that the user's experience is seamless, both on the front-end and on the back-end. In return, you can expect to earn a median salary of $100,000 – $115,000 a year for this role.
Taking the Next Step
Web development is both in-demand and lucrative! All three roles described above contribute to specific aspects of web development and the scope of each one can be customized to the industries and positions you feel best suit you. Regardless of which role you choose, all of them need a foundation in programming.
To gain the programming skills needed in each role, you can enroll in courses or learn independently. Coding bootcamps are a great way to boost your skillset quickly and efficiently.
Click here for some of our highly rated programming bootcamp options! Make sure to check out the discounts available to PowerToFly members.
READ MORE AND DISCUSS
Show less
Loading...