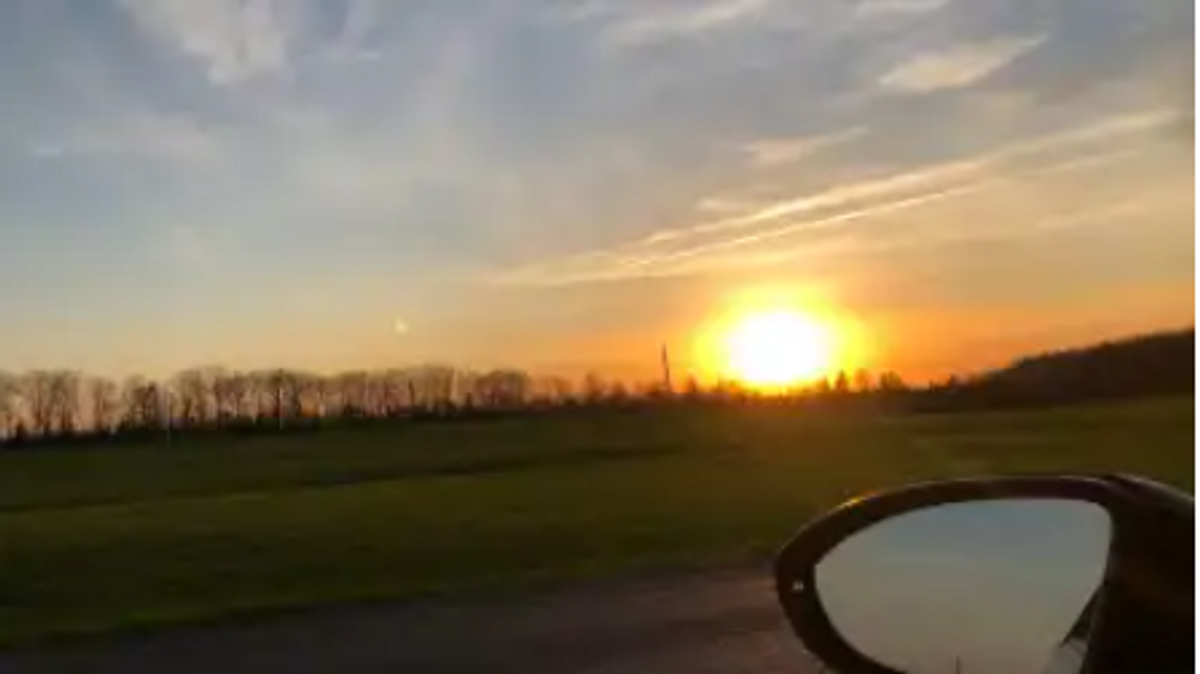 Airkit
Below is an article originally written by Kris Walls and published on January 10, 2022. Go to Airkit's company page on PowerToFly to see their open positions and learn more.
Most businesses have the same destination in mind. They want to continually surprise and delight their customers to keep them coming back. But, the journey to get there looks a bit different depending on what industry you're in, the level of scale you're operating at, and what your customers need.

This past year we had the pleasure and privilege of powering customer experience solutions for companies working across a wide variety of industries. Whether they were streamlining restaurant reservations, making insurance processes a breeze, or building out new digital workflows for customers, customer satisfaction was always on their mind.
We're here to recap some of our favorite customer success stories from the past year and explain what problem each customer was trying to solve, how they did it, and their success.
Let's dive in.
Savoring customers' success in 2021
Customer: OpenTable
Industry: Tech / Restaurant Operations
Problem: OpenTable has a double-sided marketplace consisting of 60,000 restaurants and over 31 million diners.

In 2021, they found it was getting difficult to manage the large volume of calls coming into their call center for issues the might be easily and swiftly resolved using an asynchronous, self-serve flow.
To serve both restaurants and diners in a scalable manner, while still delivering the same level of care and personal attention both parties expect, OpenTable turned to Airkit.
Solution: When customers, both diners and restaurants, called into OpenTable's contact center, OpenTable offered them the option of switching to live chat instead of waiting on hold. Simply by pressing a button while on a call, Airkit would send the customer a text to direct them to the live chat, freeing up call center agents, and getting customers answers to their questions faster.
Results: Using Airkit, OpenTable rerouted 10% of calls to their contact center by switching customers to livechat, resulting in tremendous cost savings on their call center costs, while driving up customer CSAT.
Customer: Metlife
Industry: Insurance
Problem: Before someone starts an insurance plan, they fill out a Statement of Health form. This series of questions gives insurance companies like MetLife a better picture of who their new member is and what they need.
But processing millions of these forms in a streamlined way is hard when you're using an analog medium like paper. MetLife wanted to find a way to make that process more efficient when sending SOH forms to their employee base.
Solution: Using Airkit, MetLife digitized the entire SOH form process, allowing their employees to fill out the form online in a digital setting. This cut down drastically on SOH processing time by eliminating manual data entry. Now, when an employee fills out the form, the data therein is sent securely to MetLife's database via Airkit.
Results: This new digital process led to 50% higher SOH completion results compared to the previous paper-based SOH process. Employees also strongly preferred the new Airkit-based flow with nearly 99% of SOH submissions coming from the digital flow.
Customer: AutoReturn
Industry: Automotive / Logistics
Problem: When someone discovers their car has been towed, they want to get it back as quickly and easily as they can. But, doing that requires the avenues of communication between several parties from the government agency that initiated the tow, to the towing company, and the car owner.
AutoReturn helps reunite car owners with their vehicles after a tow. To cut down on contact center costs and help that reunion happen a lot faster, AutoReturn needed the help of a digital CX platform.
Solution: Using Airkit, AutoReturn built a self-serve flow option within their call center's IVR menu. Now, instead of having customers call in and wait on hold to get critical details about where their car is, those customers manage all of that through a self-serve flow.
Pairing their API with Airkit to search for and deliver information via SMS or email, AutoReturn built a much faster way to give customers the information they need. Simply by opting to be sent a link in a text or email, customers can enter their car's VIN number and receive an update about where their car is on their channel of choice.
Results: After implementing their self-serve flow, AutoReturn reported deflecting 44% of calls and reducing their overall call volume by 20%. This saved the company a tremendous amount in contact center costs.
Customer: Bench
Industry: Finance
Problem: How do you deliver on your users' preferences without asking them what those preferences are? Bench was trying to figure out an answer to that question. Designing a new, elegant onboarding flow to delight their users turned out to be a fine art that required data, UX savvy, and the freedom to experiment with new user flows.
Solution: Using Airkit, Bench was able to experiment with new user onboarding flows without requiring engineering to intervene. This gave the marketing team more agency to design, implement and learn from experiments in an iterative manner, boosting CSAT scores and gathering vital customer data.
Results: Bench boosted their new leads rate by 20% and reduced the amount of leads dropping out of their user flow by 10%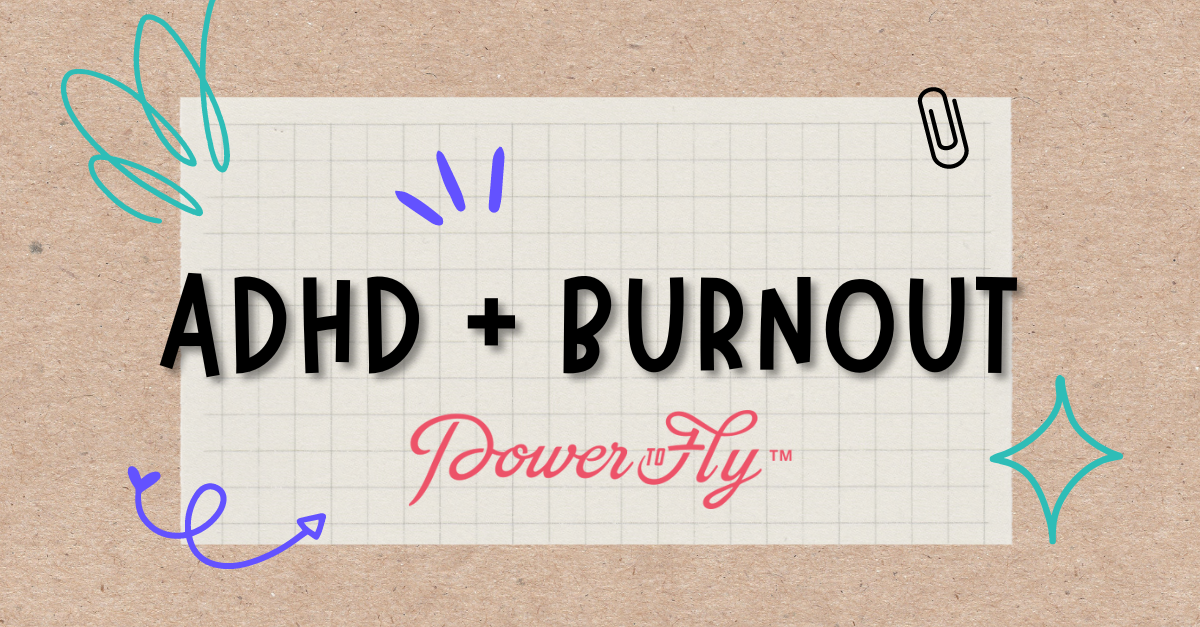 Diversity, Equity, and Inclusion
Have you ever been so exhausted that you quit your job?
You may have been experiencing burnout.
Burnout is characterized by overwhelming exhaustion, detachment from your work, and a sense of ineffectiveness.
And while anyone can experience burnout, if you have ADHD, you may be more susceptible to it.
Before you get to the point where quitting feels like your only option, there are steps you can take to set healthy boundaries and start feeling more like yourself again. Read on to learn how you can recognize burnout in yourself, and what to do if you're experiencing it!
How Does ADHD Burnout Feel?
There are some clear signs that you're burning out, but ADHD can make the descent to burnout harder to detect. These warning signs include:
Lack of motivation - not wanting to do the things you need to do or the things you love.
Exhaustion - feeling overly tired both mentally and physically.
Irritability and mental fatigue - feeling short-tempered, mean, or like you snap easily.
Physical discomfort - body aches, low energy levels, and general pain.
Negative outlook - the tendency to find something wrong with nearly everything.
Emotional dysregulation - feeling weepy, sad, or unable to smile or connect with others.
Generally, burnout starts with taking on too much. Exhaustion creeps in, and you feel like every day is working against you because you are constantly overwhelmed. You may start to feel like the entire world is spinning out of control, or like no matter what you do you can't keep up (or catch up).

If this resonates with you, you might be on the road to ADHD burnout.
Why People with ADHD Can Be More Susceptible to Burnout
So why does ADHD make some folks more susceptible to burnout? There are a few common ADHD traits that often result in behaviors correlated with burnout (taking on too much, working too long, etc.):
Hyperfocus - ADHD is not exclusively about attention deficits. In fact, hyperfocus is the opposite – a deep, intense concentration to the point of being oblivious to your surroundings. Per WebMD, hyperfocus is a state of highly-focused attention that lasts for an extended period of time. You concentrate on something so hard that you lose track of everything else going on around you. When hyperfocus sets in at work, it can be hard to unplug or be aware of the people and environment around you.
Time Tracking - Losing track of time is one thing, but if you find yourself losing track of hours without realizing it, that could be related to burnout. People with ADHD perceive time not as a sequence of events the way others usually do, but as a diffuse collection of events viscerally connected to the people, activities, and emotions that fill them.
Difficulty Prioritizing - Do you take on too much and then struggle to prioritize it? When someone asks for help, does everything often go to the wayside so you can jump in? Or maybe the daunting anticipation of the tasks ahead prevents you from starting. Per ADDitude, ADHD impacts your temporal processing abilities, which can affect executive functioning.
Combating ADHD Burnout
If you think you may be suffering from ADHD burnout, there are a few ways to take back control. Here are three tips for combating ADHD burnout:
Reserve Your Yeses - Pump the brakes when you recognize the early signs of ADHD burnout. Start reserving your yeses right away. Say no, and practice not apologizing. It is okay to say, "I have a lot on my plate right now and cannot take that on. Thanks for thinking of me." Saying no is nothing to apologize for, and it should be celebrated! You are working to protect your energy above all else.
Practice Over-Estimating - If you think you could knock something out in a day, give yourself a week. Overestimate on time and allow yourself the grace to have a little more time than usual to complete projects. Slowing down when starting a new job or role will help you produce high-quality work and prevent ADHD burnout.
Drop the Mask - Be honest with your employer and friends. Let them know that although you seem to keep up internally, you struggle. Identifying ADHD burnout from the outside can be extremely difficult. Your honesty and transparency will position you to determine if your environment is supportive and inclusive.
How to Support Colleagues Dealing with ADHD Burnout
The experiences above may not resonate with you personally, but perhaps you've noticed other people you work with describe or experience them.
If you're a manager, there are several ways you can support colleagues with ADHD (as well as neurodivergent employees more generally) to help prevent burnout. Ask for clarity on when they have felt the most supported at work. Discovery questions like, "how did you feel at that time?" or "how was the pace of that project?" can help you to understand their actual capacity.
Download this free guide
if you're looking for more ways to support your neurodivergent coworkers. Work with your DEIB and HR team to develop new neurodivergent inclusivity standards to help you stay ahead of the ADHD burnout cycle.
READ MORE AND DISCUSS
Show less
Loading...