GET EMAIL UPDATES FROM POWERTOFLY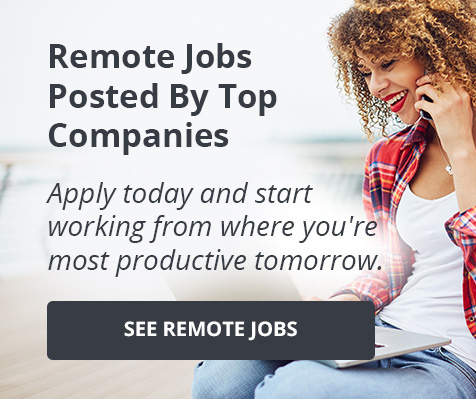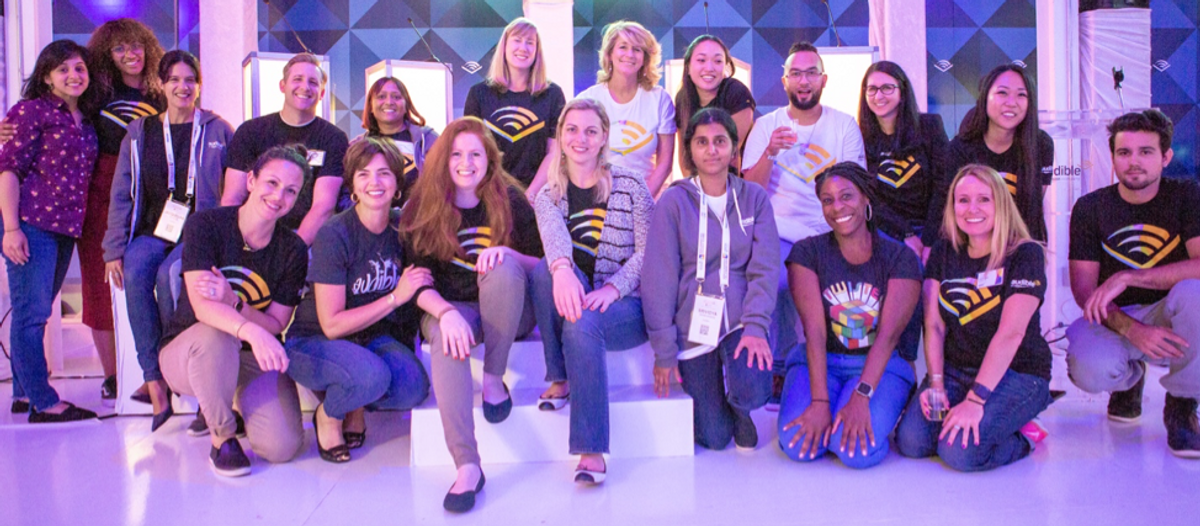 January 28, 2019
Audible
Audible At Grace Hopper Conference 2018
Below is an article originally written by Ora Levit at PowerToFly Partner Audible, and published on January 23, 2019. Go to Audible's page on PowerToFly to see their open positions and learn more.
The 2018 Grace Hopper Celebration of Women in Computing took place in Houston, TX.
This was my first time at Grace Hopper and I was astounded to learn there were more than 22,000 attendees—including 600 Amazon and 24 Audible women in engineering.
The three-day event started with hopping a bus—to NASA! Amazon hosted an evening event for its conference attendees at the NASA Johnson Space Center. Besides the fact we were at NASA (and that's pretty amazing by itself!), I ran into a classmate who just launched the new Alexa connected devices that past month. It was awesome to connect with her and learn about her Amazon journey. I had similar experiences throughout my time at Grace Hopper as I met other Amazonians who shared the amazing projects they're working on—many from areas and departments I'd never come across in my day-to-day work.

The three-day conference was filled with talks by women leaders from different fields on topics of technological innovations, career development, and lessons from tech leaders.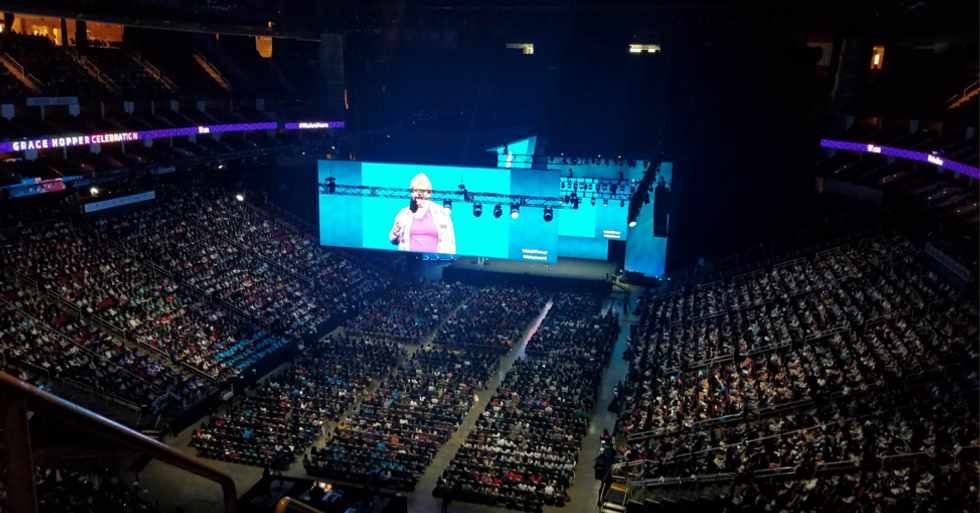 A message that highly resonated with me was "career journeys," Many speakers, in one talk after another, presented their "official" and "non-official" narratives. While on the surface, or by looking at their resumes/LinkedIn profiles, many of them had very impressive career paths that seemed to always be in an upward trajectory—the real story was often different. One woman described how she was offered a promotion to manage her team, owning the digital e-commerce website for her company. While she was negotiating the final terms of her new role, she went into labor three months before her planned due date. As her baby was born pre-maturely, they spent 72 days in the NICU and had a long recovery process in his first year of life. During her leave, her co-worker ended up being promoted to manage the team instead of her. When she returned from maternity leave, he became her manager. While this was a setback, the silver lining was that this new manager took an active role in sponsoring her and helped her grow and succeed in the organization, achieving the fulfilling career she was looking for, albeit delayed.
There were a number of inspiring women at the conference, all of whom had achieved incredible successes through perseverance, finding successful and fulfilling career paths that led them to senior leadership roles.
Many of the most senior women who spoke at the conference experienced unexpected setbacks along their journeys, including layoffs, among others. I was astonished by the underlying perseverance and grit they displayed in overcoming these situations while growing to become strong and powerful leaders. Knowing that the future can be re-shaped even if the road is sometimes very bumpy is often the key to success. Moreover, fear of failure often inhibits us from making bold decisions because of potentially negative implications, and that fear is often not productive for thinking outside the box and envisioning the future. Knowing that a failure is not the end of the road, but only a temporary setback, was an important takeaway.
Another interesting theme discussed was how women spend their time at work. Many of the women attested that they are too busy in their current roles to take on strategic initiatives— the activities that truly move the career needle. Data shared at the conference demonstrated that women tend to take on the "house cleaning" chores at work too, often filing their days with everything that "needs to be done." "Leaning out"—recognizing that you don't need to be the first to volunteer for every task, especially if it's not career-enhancing—and the importance of knowing to not over-commit to the wrong projects was discussed. Breaking into working groups around this topic, I found that the data aligns closely with reality for the women I spoke with. We talked about "task overload" and "not enough time."
Beyond the talks and the ability to meet incredible women from different industries, I really enjoyed spending more time with my own colleagues—the Audible women in engineering! It's a diverse group of inspiring women with so many different life experiences and viewpoints! These events help build cross-organizational connections in an environment that is structured to support that, outside of the day-to-day work we do. These relationships are often very powerful and help teams who later come together for projects, work effectively and efficiently. Throughout the events, I had the chance to have breakfasts and dinners with these incredible women, and I cherish those interactions deeply.
Lastly, I had the chance to participate in some of Audible's recruiting events, presenting how Audible works on Alexa to candidates, chatting with college students about their career aspirations, and taking part in Audible's awesome Game Night. These experiences reminded me of the importance of mentorship and sponsorship for women beginning a journey in technology. Early in their careers, many women are debating where they want to end-up, what roles they want to pursue, and how they should start their careers. Decisions and directions on that journey can vary based on how much you know about the industry and how to navigate the landscape. Personally, I believe that if you don't know what opportunities are available, how to get them, and where you personally want to go, you're likely going to get lost on the way, because your destination is not set. The importance of these women meeting some of the leaders at Audible, and the ability to provide advice or assistance can often shift someone's career dramatically, and I personally felt fulfilled by some of the interactions and conversations with these young women.
And as I mentioned Audible's Game Night event—kudos to the great recruiting team that organized amazing games, food, and ambience for Audible employees and candidates who attended this event. Personally, I enjoyed dancing on the floor with the Audible crew after everyone left at the end of the evening. One important shoutout goes to Jamy Barton, head of tech diversity, who is one of the most valuable secret weapons Audible has. Jamy's touch and organization was felt throughout the event, from early planning to final delivery, everything was absolutely top notch.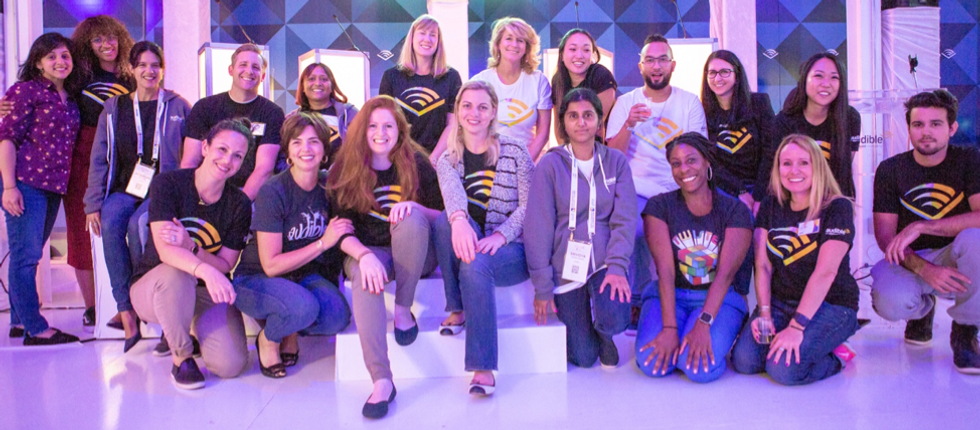 Audible's at the end of the awesome Game Night event
I'm proud to be part of a company that sends its employees to events like this, and am looking forward to continuing to help Audible empower women in tech.
Remember we are hiring! Audible is growing rapidly and always looking to add amazing people to our team. Check out our open positions and we'd love to hear from you.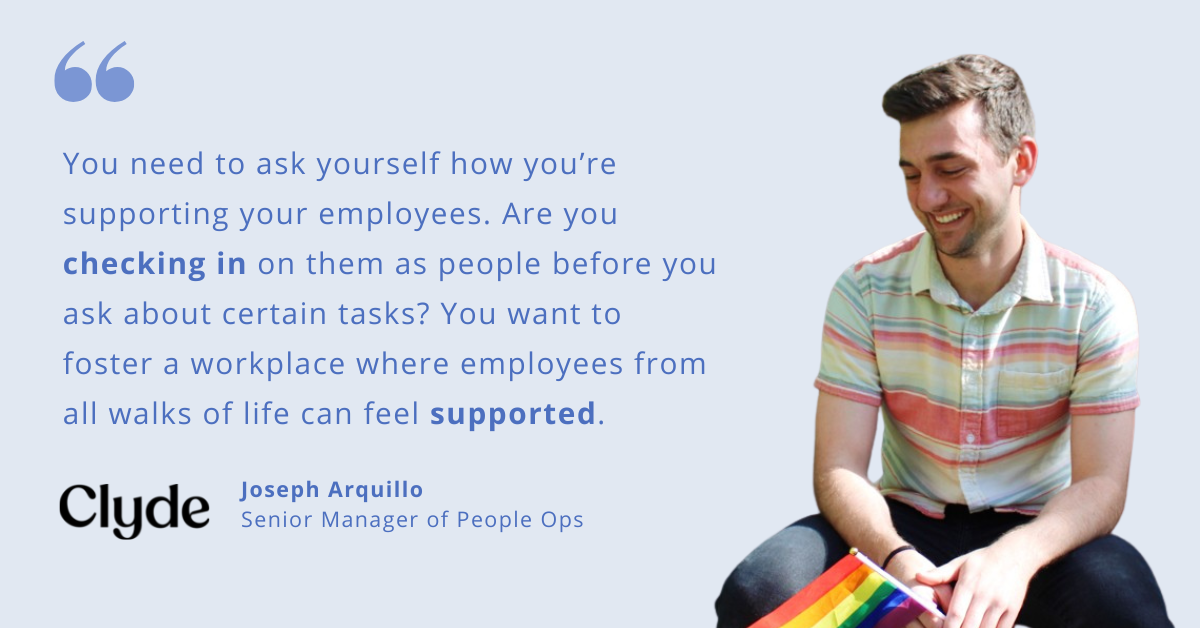 Clyde
Joseph Arquillo doesn't work in Human Resources — he works in People Operations. And the distinction matters.
"It was named 'human resources' because it saw humans as resources, utilized for certain tasks or behaviors. But that's not really what it's about," says Joseph, who is a Senior Manager of People Ops at Clyde.
"Calling it 'people ops' adds back what you lose with 'HR.' My philosophy is that I am there to support you. I am there to work with you, empower you, and enable you so you can be your best self."
For Joseph, a key element of helping employees become their best selves is making sure that the workplace, whether in-person or virtual, is an inclusive space for all. That doesn't happen by accident — it requires a dedicated DEIB strategy and leaders who are committed to asking hard questions of themselves and others.
We sat down with Joseph to hear more about his professional journey, and the practices of leaders who create environments where everyone feels included.
More Than Just a Number
As a college freshman, Joseph planned on sticking with liberal arts when it came to choosing a major. But then he took a class in Boston College's School of Education, and loved its holistic approach to applied psychology.
This inspired him to switch his major to psychology and human development, and select minors in political science, and management and leadership, where he enjoyed learning about organizational psychology.
After graduation, he explored the consulting space to put theory into practice, but found out during an internship at a multinational consulting firm that finance or accounting weren't the places he wanted to build his career.
"Since Big Four companies have 250,000 employees, you become just a number," he says of the experience. "It wasn't my cup of tea. Too corporatized."
That kicked off Joseph's interest in startups.
"It's always fun to get in the weeds! One thing that's very interesting to me is a challenge," he says. "When you're helping a company like Clyde grow and scale, joining when they're at a Series B and helping them get to the next level, you really get to focus on the interaction between people, process, and product," explains Joseph. "You need to hire the right people to work towards increasing efficiencies in all areas, but also make sure that we're enabling them to create a strong product."
6 Keys To Building Inclusive Spaces as a Leader
Across the different industries and companies that Joseph has worked in, he's identified the behaviors that create truly inclusive environments — as well as those that discourage them.
Here's what he's seen:
First, recognize your own privilege. "If you're a man, you have privilege, even if you're a gay male. If you are a white woman, you have racial privilege. It's really important that you're cognizant while you interact with somebody how they might interpret the interaction based on your identity."
Leaders should always speak last. This is important always, but especially in in-person spaces, where it might seem even more nerve-wracking to speak up in a crowd, says Joseph. "You want to make sure you're creating that space for employees who aren't as senior to feel comfortable voicing their thoughts."
And, leaders should use check-ins liberally. "You need to ask yourself how you're supporting your employees. Are you checking in on them as people before you ask about certain tasks? You want to foster a workplace where employees from all walks of life can feel supported," he says.
DEIB isn't just about adding new initiatives — sometimes it's about removing barriers. "You need to remove unnecessary bias," explains Joseph. "That can mean making sure you have appropriate policies and practices that don't hinder people depending on who they are or where they live."
Maximizing participation requires planning with a diversity lens. Joseph has helped the Clyde team gather together and bond as a group. Along the way, he's been careful to consider physical and psychological safety for everyone involved. "For instance, if you're doing an event, do you have someone who's not drinking? Have you set up the environment for people who might have a physical disability, or carefully planned the flow of activities for people who might be neurodivergent?"
Saying you want to be better isn't enough — articulate actions you will take. "Pride is a great example," explains Joseph. "Yes, June is a time to celebrate. But it's also a time to march. And beyond that, how do you show up and celebrate with the LGBTQIA+ community throughout the year?"
Embracing the Unknown
If you visit Joseph's LinkedIn profile, you'll see his personal motto: "Without challenge, change, and a bunch of unknowns, it's no fun."
That belief has led him to study what he's passionate about, to take on new and exciting roles at growing startups, and now, at Clyde, to help formalize what world-class people operations looks like at a fast-growing company.
"I view myself as a connector that really empowers people, challenges teams, and helps drive us towards what I consider to be an improved future," he says. "I feel like it's my responsibility to be the chief advocate for each of our employees, and remove any barriers in the way of their growth."
Want to learn more about what opportunities Clyde offers? Check out their open roles!
READ MORE AND DISCUSS
Show less
Loading...