GET EMAIL UPDATES FROM POWERTOFLY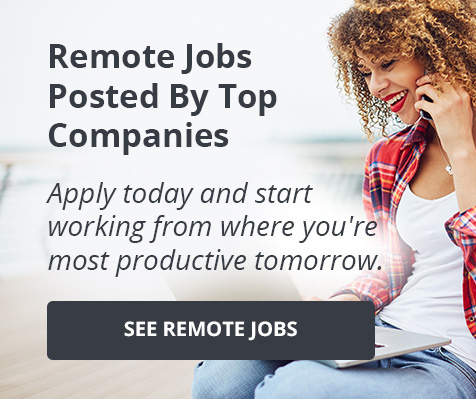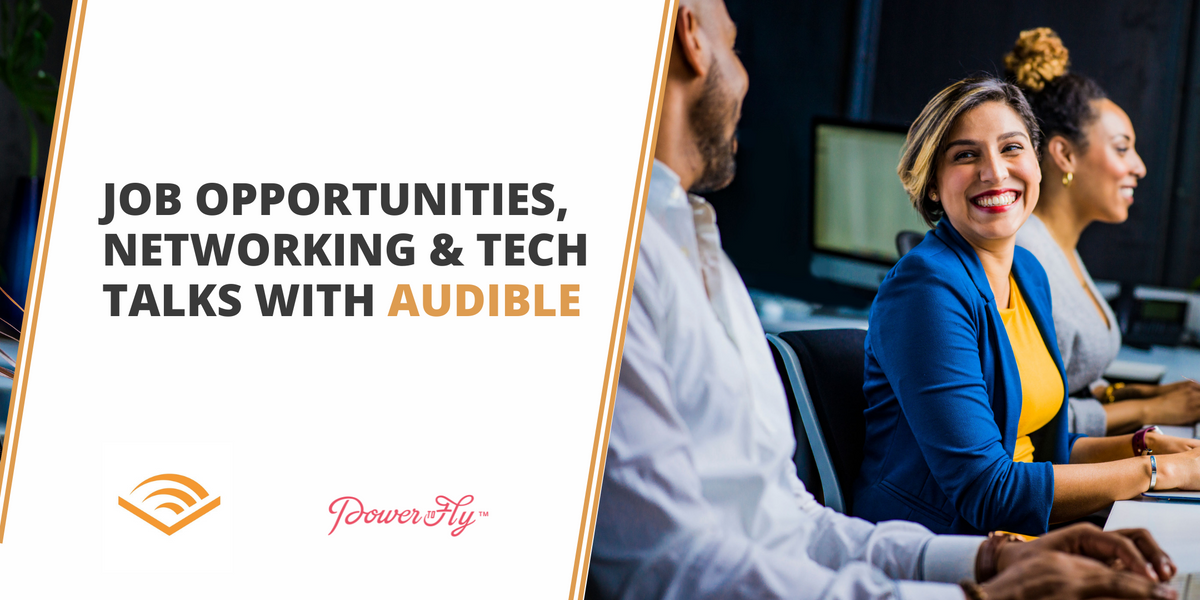 April 13, 2022
Audible
Audible: Keeping Systems Safe & Secure with Continuous Integration
On February 3, 2022, PowerToFly hosted an esteemed panel of Audible's women leaders to share how using continuous integration can keep systems safe and secure. This networking and hiring event attracted software engineers interested in various opportunities at Audible.
Megan Alexander, Virtual Events Host at PowerToFly, kicked off the interactive session with a few words about the celebrated collaboration between Audible and PowerToFly.
Meg introduced Tanya Kravtsov, Senior Director, Quality Assurance, who moderated the remainder of the event. Tanya, who's been with the team for six years, leads the quality management organization at Audible.
"We love good stories; we spend our days seeking them out, dreaming up new ones, and creating incredible listening experiences," Tanya began.
Tanya gave the audience insights into best practices surrounding continuous integration testing and delivery. Noting that the pandemic accelerated the digital transformation and forever altered workplace culture, Tanya highlighted the need for advanced security in the process.
"It's important to identify and solve security issues early in the lifecycle, rather than after a product release," Tanya said.
After her address, Tanya passed the mic to Khushboo Kumari, Software Development Engineer. Khushboo noted that she's been with the Audible team for three years and loves it.
She explained Log4j features and vulnerability for her portion of the session. In addition, she described how exploitation works and discussed mitigation strategies.
Khushboo then invited Kaylee Kohlfeldt, Software Development Engineer, to present next.
Kaylee talked about continuous integration and continuous delivery (CI/CD), describing the differences between the two. She began by asking the audience questions about file copying to deploy things and joked about the frustration that often follows.
Then she gave a quick product demo using AWS CodeDeploy for an S3 static website. She walked the audience through the anatomy of a pipeline and explained code reviews and validations within developer environments.
Kaylee also reviewed the pitfalls to CI/CD, mentioning that the benefits far outweigh any headaches (mainly to avoid panic in the middle of the night when you find out your release process is broken!).
Tanya then returned to give an overview of integration testing, including best practices. She referenced the guard rails that catch critical issues and provided some handy references.
Afterward, the trio took on questions from the audience.
First, they discussed a day in the life of a Software Engineer. "No day is the same," Kaylee pointed out, mentioning that Audible's warm, approachable atmosphere welcomes and encourages curiosity. "It's very friendly; I feel like I reach out at least once a day to my teammates with questions."
The panel also addressed what they liked best about working at Audible. "Many things," Khusboo answered enthusiastically. "I would say the way we are encouraged to have a proper work-life balance. That's something Audible has respected; your manager gets very happy when you take time off to rest and recharge!"
"At the same time," Khusboo added, "you're contributing to such a good product that is changing lives."
The women leaders went on to discuss the coding tools they use and offered advice on Audible's interviewing process.
"Post your algorithms!" Khushboo advised. "Boost some of your system design capabilities and try to understand how a particular problem can be solved. Language doesn't matter."
Kaylee added, "One thing to practice is just talking through your reasoning and talking through the code as you're coding it. So it's great to practice with a friend!"
Finally, the women shared what they felt was most distinct about Audible's culture.
"I feel like the most distinctive thing about Audible's culture is the 'Activate Caring' element," said Kaylee, referring to Audible's People Principles. "I think people look at Activate Caring, and they think of going to volunteer and teaching kids to code and stuff. I think it is that, and we do have events like that, and they're very fun—but I think way beyond that, it's treating your colleagues with respect, coming to work and assuming the best of people. I think that's fairly unique."
Khushboo tacked onto Kaylee's sentiments. "I think Audible also brings out your inner child. It's just fun! Sometimes you get out of your day-to-day work and get back to your hobbies," Khushboo said. "Another aspect is the learning. I think here, what I have noticed is that you want to learn and you want to go to conferences."
For her part, Tanya elaborated on Audible's caring, collaborative culture. "I feel like it's really reflective of how everyone in the company treats each other. How managers care about their team members, how everyone cares about each other." Tanya also referenced the company's next-level perks. "It's definitely a great place to be."
Next, Tyler Mataya, Senior Tech Recruiter, joined the panel to talk about various opportunities with Audible. Tyler recruits primarily for the full-stack backend for mobile engineering teams. He thanked everyone for attending the virtual event and applauded the fantastic presentations given by his teammates.
Finally, the audience moved into Breakout Sessions, where they connected more intimately with the Audible team and hiring managers before the event concluded.
Visit the careers page at audiblecareers.com and apply for the role that best fits your background and skill set!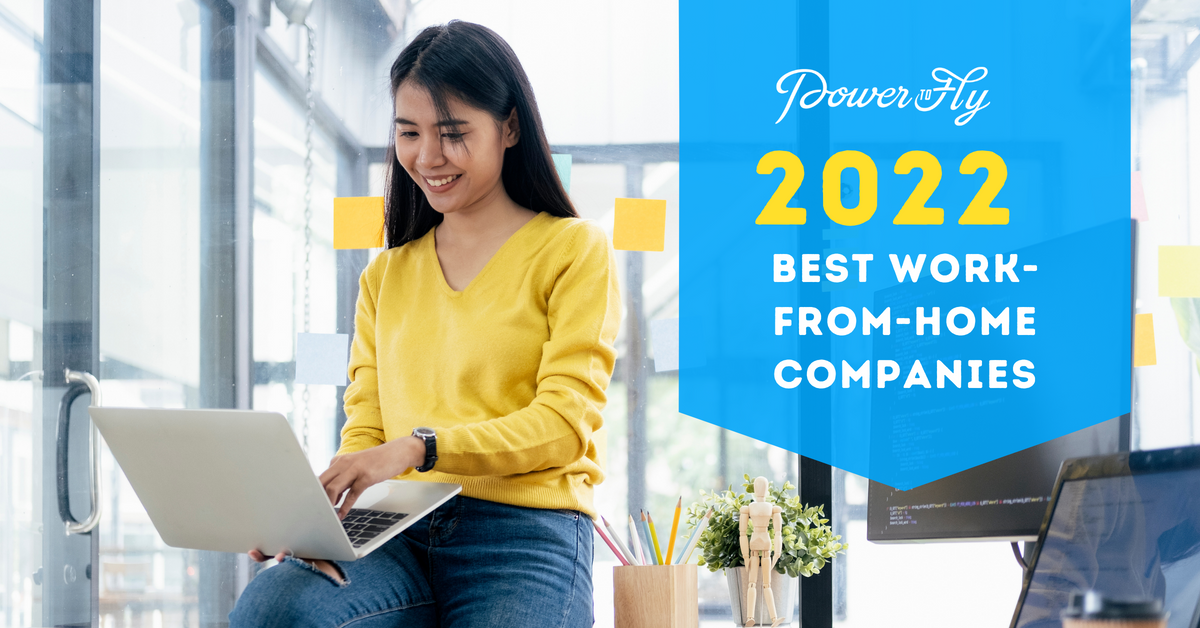 Featured Post
Every year, PowerToFly creates a list of the best work-from-home companies. Now that over half of the U.S. workforce is remote, compiling that list was a bit more challenging.
This year, we prioritized selecting companies that are remote-friendly—meaning they have both remote and in-person roles—but they have made long-term commitments to hiring and supporting employees who choose to work from home; and we think they have the perks, values, and organizational framework to allow all employees to flourish in their careers, regardless of location.
Keep reading to see our top 15 work-from-home companies for 2022, along with a description of what they do, why we like them, and who they're looking for.
PowerToFly's Best Work-From-Home Companies 2022:
Don't see what you're looking for? Check out a fill list of 5,000+ open remote roles here!
READ MORE AND DISCUSS
Show less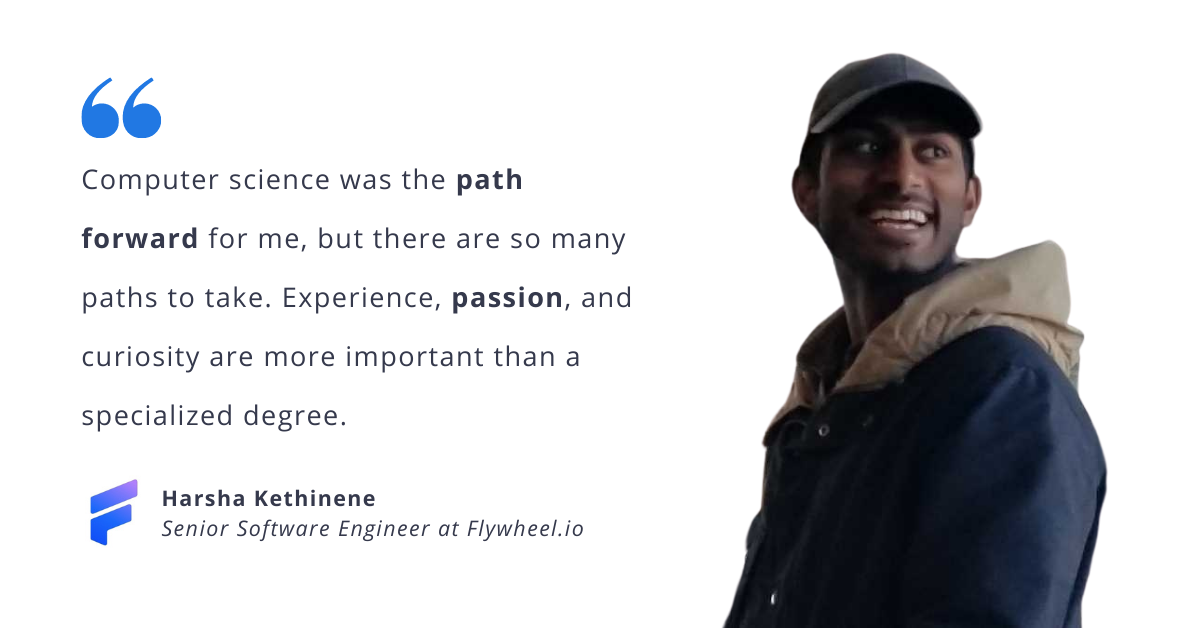 Flywheelml
Software development is in Harsha Kethinene's blood. "Both of my parents are in the computer science field," he says. "So when I was younger, they introduced me to programming." By the time he was in middle school, he was creating his own text-based video games. "I liked learning different languages and different ways of how to program, and by the time I was in high school, I knew I wanted to go into a STEM field."
And that's exactly what he did. Today, Harsha is a senior software engineer at Flywheel, a biomedical research data platform. We sat down with him to learn about his journey from college student, to intern, to engineer. Keep reading to hear his advice to smooth the transition from school to industry.
Figuring Out Next Steps
Harsha knew that he wanted to focus on science and technology in his career, so he originally opted for a double major in physics and computer science. "I had always been interested in astrophysics and space, and I wanted to learn more about that," he reminisces. "But then I took my first physics class and thought, 'alright, nevermind, we're going to stick to computer science.'"
With a new found focus, Harsha began tackling his classes and learning about different aspects of computer science, but he wasn't sure which area he wanted to focus on. "It got to a point where I thought, 'Is computer science really what I want to be doing?,' he explains. "Because what I was learning was interesting, but it didn't seem to fit with what I wanted to do."
That's when he decided to get some experience outside of the classroom to help him secure his career path. "It was my sophomore year, and I thought, 'I want to get an internship because it seemed like what smart people did,'" he laughs. After hearing about Flywheel from one of his colleagues at an on-campus student group, Harsha decided to apply for an internship.
After a series of interviews, they welcomed him on the team. He got the opportunity to dive into the industry and get insight on the different fields he could potentially work in. "Everything kind of clicked together and I thought, 'okay, this is what I want to be doing, software development.'"
Diving Into the Real World
This internship revealed some major differences between his development classes and the projects he was working on at Flywheel. "At Flywheel, what I was working on could change very fast," he elaborates. "At school you have a syllabus, you know what you are going to be working on."
While at university there were structured problems that had a neat solution, he realized that in the real world, he had to identify the problem first, and then try to solve the problem. "Sometimes you almost feel like a detective trying to figure out what's going on and why it's not working," he says. "So that's always fun. It keeps you on your toes."
"I'd say the hardest thing to learn, and what probably took me the longest to learn, is in school, when you write code, you just need to write it once, to get it to work, and then you can kind of ignore it for the rest of your life," he laughs. "You can't really do that in an industry. You need to write it and then make sure that six months from now you can still understand what you wrote."
Flywheel's dynamic, collaborative environment ultimately led Harsha to accept a full time offer as a software developer. Four years later, he's continued to climb the career ladder and is thriving in his current role as a senior software developer.
Tips for Transitioning Into the Industry
Harsha knows, first hand, that going from student to professional can be challenging. Keep reading for his advice to help smooth the transition.
Tip 1: Actively search for experiences and internships. Gaining real world experience is key to making the transition from student to professional smooth. One way to do that is through internships. "It feels very daunting when it comes to searching for an internship," Harsha confesses. "You see all of these postings online and you think, 'am I qualified for it?' Other times you get automated rejections."
When Harsha was looking for an opportunity to gain hand-on experience in the field, he relied on a network of support. "The reason I got my internship was by meeting somebody who mentioned this company that I'd never heard of." In addition to networking, Harsha recommends using other tools. "Try multiple avenues of looking for jobs and internships." Some of the avenues he suggests are industry meetups, school networking events, and conferences. "You need to break out of your shell a little bit to meet your people, to find these opportunities," Harsha advises.
Tip 2: Let your passions shine in the interview. After applying to a job or an internship, the second step is to prepare for the interview. Harsha's interview experience taught him that employers look for passionate people. "One of the people that interviewed me mentioned that they looked to see if candidates were doing any programming outside of school," he says. "That shows that you have a passion for it."
These days Harsha finds himself on the opposite side of the table as an interviewer. "When I'm sitting in on an interview, I tend to look for that [passion] as well, if they would enjoy working here in the software development industry."
Tip 3: Don't let your degree limit you. While Harsha pursued a degree in computer science, he's seen that there's no one correct path to a successful career in tech. "A computer science degree isn't really necessary at all," he elaborates. One of Harsha's former colleagues was a self-taught programmer. "He picked up small contract work online writing code and developing websites. Now, he's a software engineer at another startup."
Everyone's journey looks different, so there's no one-size-fits-all way to a successful career in tech. "Computer science was the path forward for me, but there are so many paths to take. Experience, passion, and curiosity are more important than a specialized degree."
Are you ready to put Harsha's tips into practice? Check out Flywheels' open roles here!
READ MORE AND DISCUSS
Show less
Loading...