GET EMAIL UPDATES FROM POWERTOFLY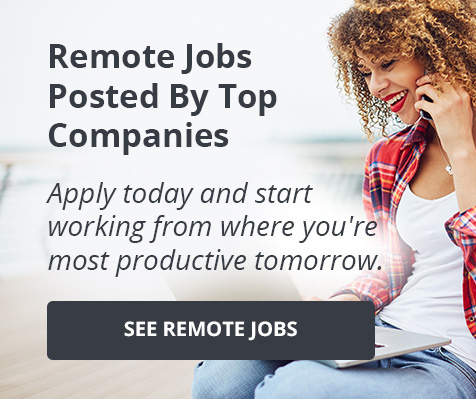 September 08, 2021
Aurora Solar
Solar Sales: How to Effectively Engage & Communicate with Your Leads
Below is an article originally written by Jon Franke, and published on September 2, 2021. Go to Aurora Solar's company page on PowerToFly to see their open positions and learn more.
Solar businesses spend so much time and effort generating leads, that when you get them you have to make sure you convert them to sales. Using techniques like engaging them effectively and communicating with them clearly can help you turn more of your leads into satisfied customers.
In conjunction with The Current, our weekly solar newsletter, we're dedicating September to helping you boost your solar sales. We'll have insights and recommendations from industry experts, and each week, we'll post resources that offer actionable advice to help lower your customer acquisition costs and improve your lead-to-sale process.
This week, we'll explore ways to lower your customer acquisition costs with behavioral insights and effective communication techniques.
Increase Solar Sales Success with the Diffusion of Innovations Theory: According to the Diffusion of Innovations Theory, the consumer's process for adopting an innovation occurs in five stages as a result of media communication and peer interactions. Find out where your lead is in the adoption stage and how you can best emphasize solar's advantages — no matter where they are on that path.
Solar Sales Insights from the Theory of Planned Behavior: Next, see how strategies like educating consumers by making them more aware of incentives like rebates, declining prices, and lease options, and using positive peer pressure can help convince them to adopt solar.
Solar and the Environment: Surprises from the Value-Belief-Norm Theory: The value-belief-norm theory (VBN) argues that pro-environmental behavior is driven by values — social altruism, concern for other humans, biospheric altruism (concern about other species and earth's biosphere), and more. For many solar contractors, this is not news. However, there are nuances to this connection. Being aware of the various factors at play and how they influence your prospects can help you make your sales and marketing efforts more effective and avoid the pitfalls of assumptions about what prospects value. Check out the whole article to learn more.
Common Residential Solar Myths and How to Overcome Them: Every solar installer is faced with customer objections on the way to closing that deal. Knowing how to address common objections — even if they're not based in fact — can turn a "no" into a "yes". See some common myths that solar customers have, and how you can use facts to turn them around.
Next up in our series, we'll look at how to tailor your communications to ensure you aren't missing out on referrals or interested leads. The techniques covered in this series will help you improve your proposals, make your sales techniques more effective, and lower your customer acquisition costs. In the meantime, to get more information about what's going on in the solar industry, subscribe to The Current.
Automattic
January is National Mentorship Month— the perfect time to focus on growing and building important relationships with mentors that will positively affect your professional career.
Research shows that mentorship greatly improves career outcomes by providing professional guidance, skill development, and support through major work and life transitions.
We asked some of our partner companies to tell us about the mentorship opportunities they offer. If you're ready to unleash your full potential by joining an impactful mentoring program, keep reading to hear what they said. (Plus, they're all hiring—check out their open jobs under each entry!)
READ MORE AND DISCUSS
Show less
Loading...