GET EMAIL UPDATES FROM POWERTOFLY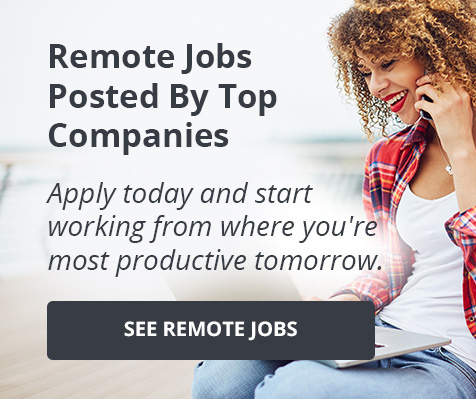 November 14, 2017
Women at Work
The Gag Tactic Wall Street Taught Silicon Valley
Legal barriers for women in tech have grown, thanks to some bi-coastal knowledge sharing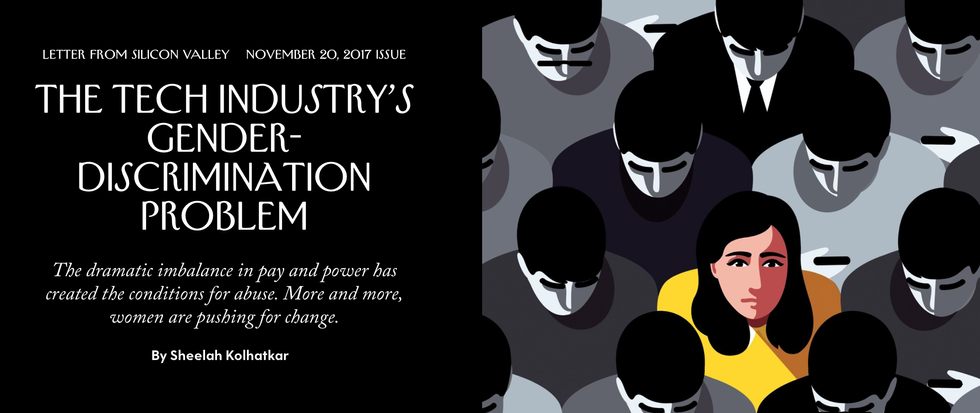 Yesterday, Sheelah Kolhatkar, released her piece for this week's New Yorker that digs into why gender disparity is so prevalent in tech. It's a juicy read, and I'm a big Sheelah fan. I ate up her book Black Edge last winter that looked into how hedge funds ultimately get away with insider trading. I urge you to read Sheelah's entire story - it's long but worth it. In the meantime, I'm highlighting one of the more revelatory parts that details why it's so hard for women in tech to speak up about the discriminatory practices they witness.
"...in recent years in Silicon Valley there has been an enormous increase in the use of arbitration clauses in employee contracts—a legal strategy pioneered by Wall Street firms..."
The paragraph I lifted the above quote from follows and you can read Sheelah Kolhatkar's entire piece here.

"Meanwhile, the tech industry continues to erect barriers to legal action. A recent study by the law firm Carlton Fields Jorden Burt found that in recent years in Silicon Valley there has been an enormous increase in the use of arbitration clauses in employee contracts—a legal strategy pioneered by Wall Street firms, whereby disputes such as harassment must be settled through arbitration rather than litigated in federal court. The arbitration process is both shielded from public scrutiny and generally considered more favorable to employers. Tech companies have also embraced the use of employee confidentiality and nondisclosure agreements. Ostensibly, such agreements exist to protect company secrets, but when they are too broad they prevent employees from comparing salaries or talking publicly about their experiences at work. One former Google employee told me, "I wish we could have a twenty-four-hour moratorium on N.D.A.s, because that day would rock the tech industry."



Talent
10 Full-Time Roles You Can Do Remotely!
Work-from-home jobs sometimes get a bad reputation: low pay, repetitive work, micromanagement... the list goes on. But if one good thing has come out of the pandemic, it's that it's redefined working from home. Remote work has come a long way, and the opportunities to work from home in 2022 are more promising than ever before.

If you're like me, and freelance, task-oriented remote jobs like article writing, data entry, transcription, or professional survey taking (yep, that exists), aren't your thing - don't worry. There are more full-time remote opportunities than ever before that offer you the freedom to manage your own time, the security of consistent monthly income, the support of a team, and the promise of growth. In fact, we've got over 5,000 on PowerToFly.
So, if you're looking for a remote opportunity in 2022 that will push you to develop professionally, look no further than our list of the 10 best work-from-home jobs. And by best, we mean fun, challenging roles that will help you grow, while making a respectable income.
All the jobs listed have average salaries between 45 and 119k, and have average or higher-than-average growth potential (based off of the U.S. Bureau of Labor Statistics' predictions for growth from 2018 to 2028 and/or LinkedIn's 2020 Emerging Jobs Report).
10 Best Work-From-Home (Remote) Jobs for 2022
Jobs sorted from highest to lowest average salary. (Salary data taken from ZipRecruiter, Glassdoor, LinkedIn, and/or the U.S. BLS depending on availability and specificity to remote roles.)
-----

Interested in one of the roles above? Check out these resources for landing your dream remote job and get ready to reap the full benefits of remote work in 2022— doing what you like, where you like. Good luck!
[A version of this article was originally published on Dec. 19, 2018]

READ MORE AND DISCUSS
Show less
Loading...