GET EMAIL UPDATES FROM POWERTOFLY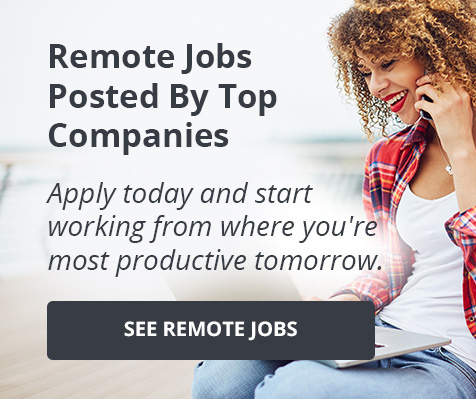 June 02, 2020
Being Anti-Racist
My cofounder Milena and I shared the note below with our team this week. We wanted to share it publicly with our community as well:
---
Team -
When you have people being killed senselessly by the police for the color of their skin along with a White House that makes White Supremacy one of its pillars, it's no surprise people are protesting. I urge you to read what Dr. Martin Luther King Jr and Rosa Parks said about protests over fifty years ago. Their words apply to what we are seeing today. Another reminder that racial justice will not happen while it's a trending topic. Our commitment to building a world that ought to be is going to take generations and countless necessary resources.
Many of you have asked what we can do at PowerToFly beyond our daily work and Diversity Reboot 2020, the four-day summit, and job fair from June 15th - 18th where Donna Brazile, Rep. Val Demings, and more leaders and hiring managers will connect to people who need action and jobs now.
Dionna Smith-Keels has started an "Allyship Training" module after speaking with clients who want to put Anti-Racism front and center in their virtual workplaces. We'll continue to update you as we develop these modules - quickly.
On Friday, Dionna will lead a talk on "Being An Ally To Black Colleagues and Peers". This will be open to anyone outside the company as well. They can sign up here.
Here are a few more thoughts that you're welcome to share and a library of links where you can immediately contribute.
Take Direct Action.
Make space for Black Lives Matter. We're participating in #BlackOutTuesday for this reason. Here's a link to a one-pager with a number of actions you can take on the BLM site.
Go local. Look for protestor bailout funds in your communities as well.
Research organizations that are doing the work to lobby against White Supremacy and for politicians and PACs committed to the same. Supporting the right lawmakers and voting will force change. Use your voice and your vote to support politicians committed to ending police brutality. Visit vote.org/covid-19 to request an absentee ballot and learn how COVID-19 has impacted your state's voting procedures.
Educate yourself.
Read and listen. I suggested "White Fragility" over the weekend. I've read it and it really impacted me.
The New York Time's posted an anti-racist reading list here.
Here's a link to 28 Black owned bookstores that you can order online through.
Listen.
This goes with education but it deserves a separate bullet. Just listen. I can't pretend to understand what others are going through right now. I can learn what they need and find ways to make space for them, amplify their voices, and marshal resources for them.
Here are a number of additional resources/places to donate that are also helpful:
popular
According to a recent study, anti-Asian hate crimes have risen 150% since the pandemic started. But these acts of violence are not new — they are part of a much larger history of anti-Asian racism and violence in the U.S.
That makes celebrating Asian American and Pacific Islander Heritage Month (which was named a month-long celebration in May by Congress in 1992 "to coincide with two important milestones in Asian/Pacific American history: the arrival in the United States of the first Japanese immigrants on May 7, 1843 and contributions of Chinese workers to the building of the transcontinental railroad, completed May 10, 1869") this year all the more important.
As we reflect on recent events and how they fit into a much larger history of discrimination, we're also taking time to celebrate and acknowledge the many achievements of the AAPI community.
We asked several of our partner companies what they're doing to honor AAPI Heritage Month at work, and we were inspired by the range of responses, covering everything from campaigns to #StopAsianHate to educational events on AAPI history.
Here's what they're doing, in their own words:
READ MORE AND DISCUSS
Show less
Loading...