GET EMAIL UPDATES FROM POWERTOFLY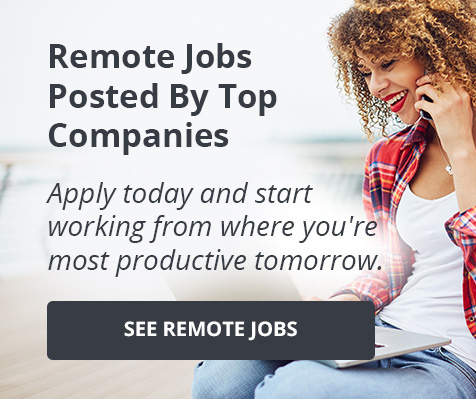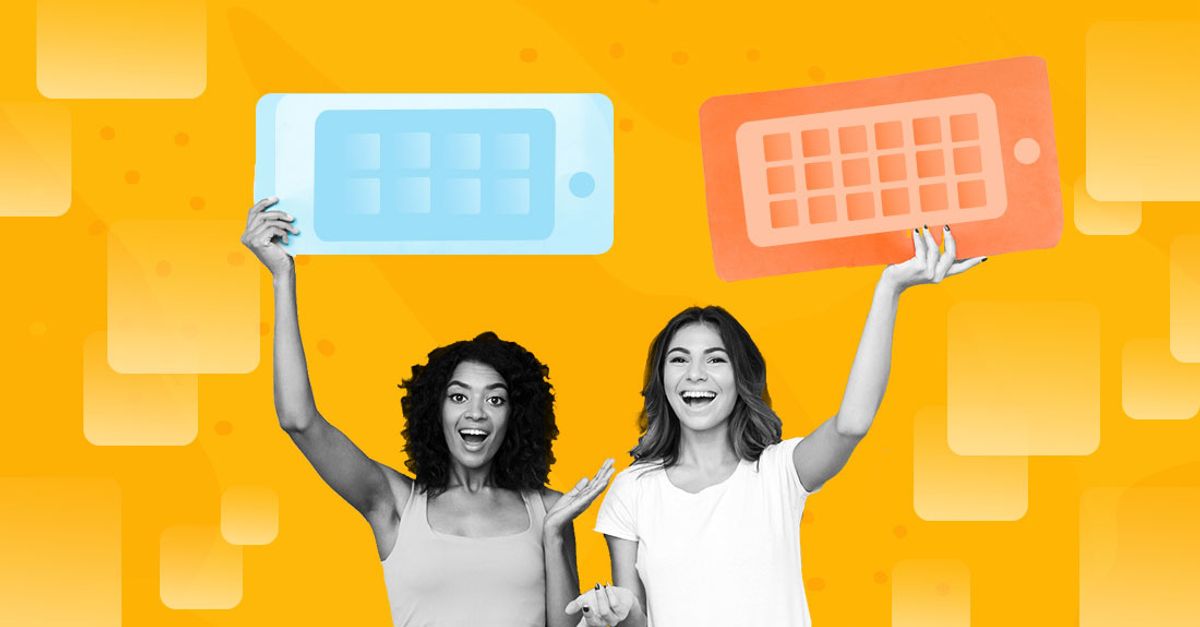 July 18, 2019
popular
12 Best Apps for Women
Tech-Savviness Not Required
Apps make the digital world go 'round.
In fact, if you have a smartphone, you probably spend over 87% of your phone time in apps. Some call it a tech addiction, others call it a modern necessity. What's clear is that we can leverage app time to our benefit and if done right, build skills, save money, and live more fulfilling personal and professional lives.
---
The real question is, which apps are worth the download? I for one, am not a fan of multiple pages of apps, folders get confusing, and since I can't delete the basics, I like to keep my app downloads to must-use only.
In the spirit of saving your valuable time searching the web for what to download, we've curated this list of 12 PowerToFly approved apps that you don't need to be "tech-savy" to download and use. Give them a try, and let us know which apps you think we should add to the list!
---
Education
The Skillshare App.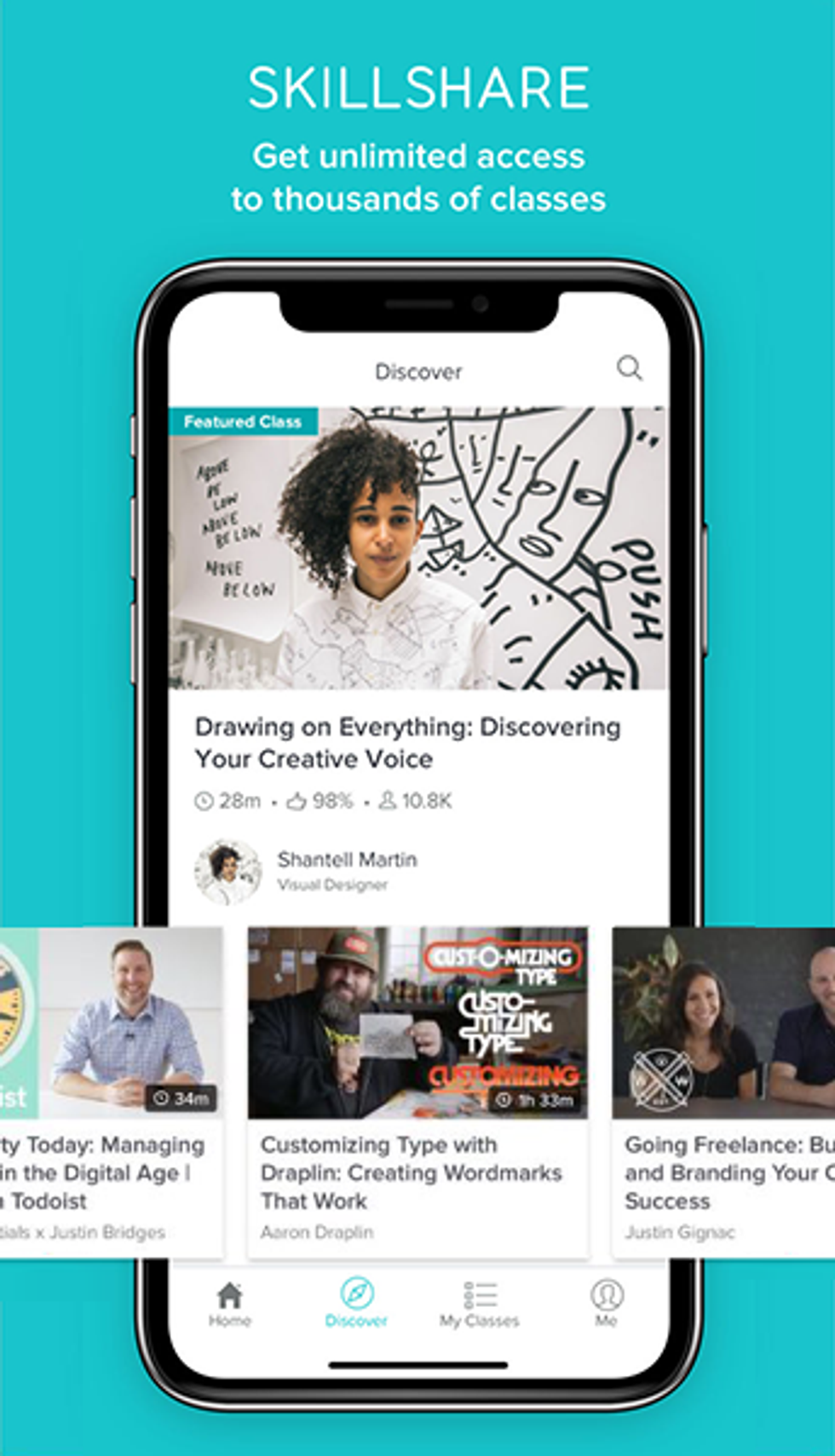 Skillshare makes it easy to develop and finesse your skills by offering a catalog of informative videos and classes divided into four topics: Creative, Business Technology, and Lifestyle. Each video or class is led by an expert in that field. This app offers an opportunity to develop your skillset from anywhere, in order to enrich your career, feed your hobby, or learn something new just for fun.

Learn more and download the Skillshare app here.
---
Finance
The Acorns App.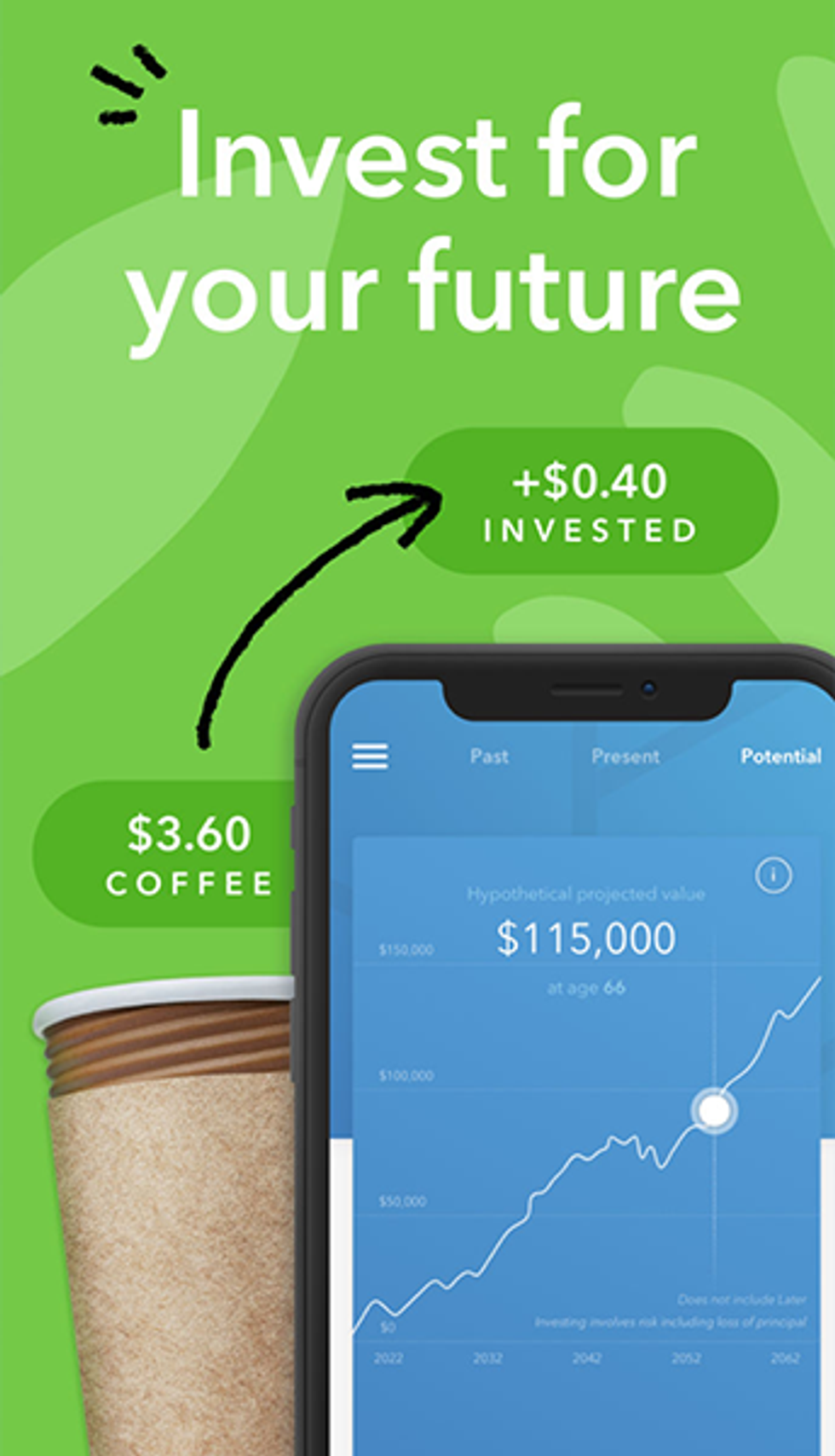 If you're bad at saving and don't want to spend time and energy understanding the plethora of ways to invest your money, you need to download this app. With a $1 per month basic membership (there are two additional options, well worth the cost), you're enrolled in a "keep the change" program of sorts, where Acorn specialists invest your change and grow your financial portfolio. This app is perfect for someone who's looking for a straight up "set it and forget it" approach to finances.

Learn more and download the Acorns app here.
---
The YNAB (You Need a Budget) App.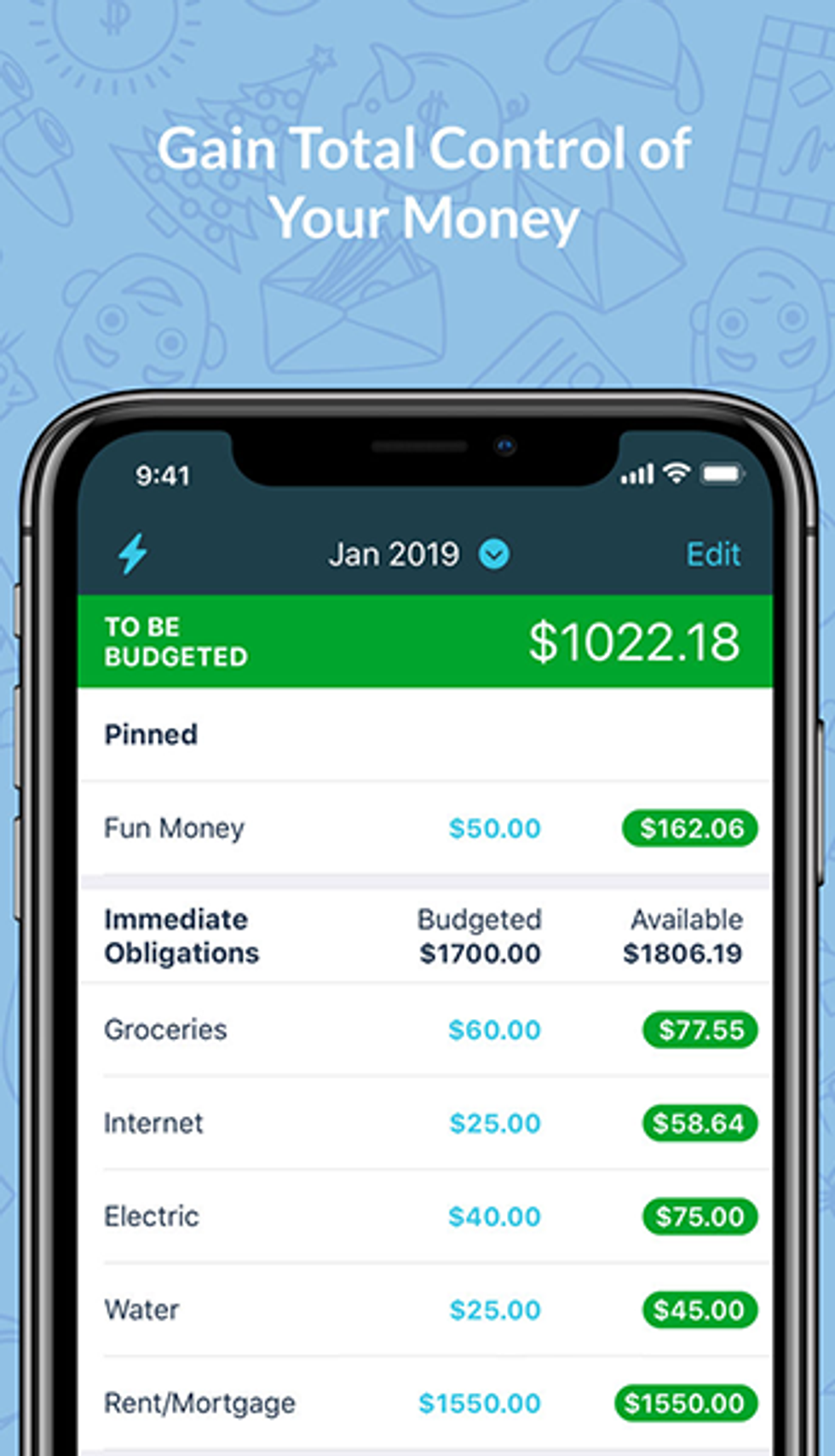 Let's be real - budgeting is hard, and not all budgeting apps are created equal. Thanks to the small remote team at YNAB, it's a little easier with apps for all of your favorite devices (iPhone, Android, Apple Watch, iPad, Alexa AND their own API). The app costs $6.99 a month, but with a free 34 day trial and discounted student membership, it's worth testing out if you're looking to pay off a big debt or are not one for financial accountability (the average subscriber saves $6,000 per year!).

Learn more and download the YNAB app here.
---
The Cleo App.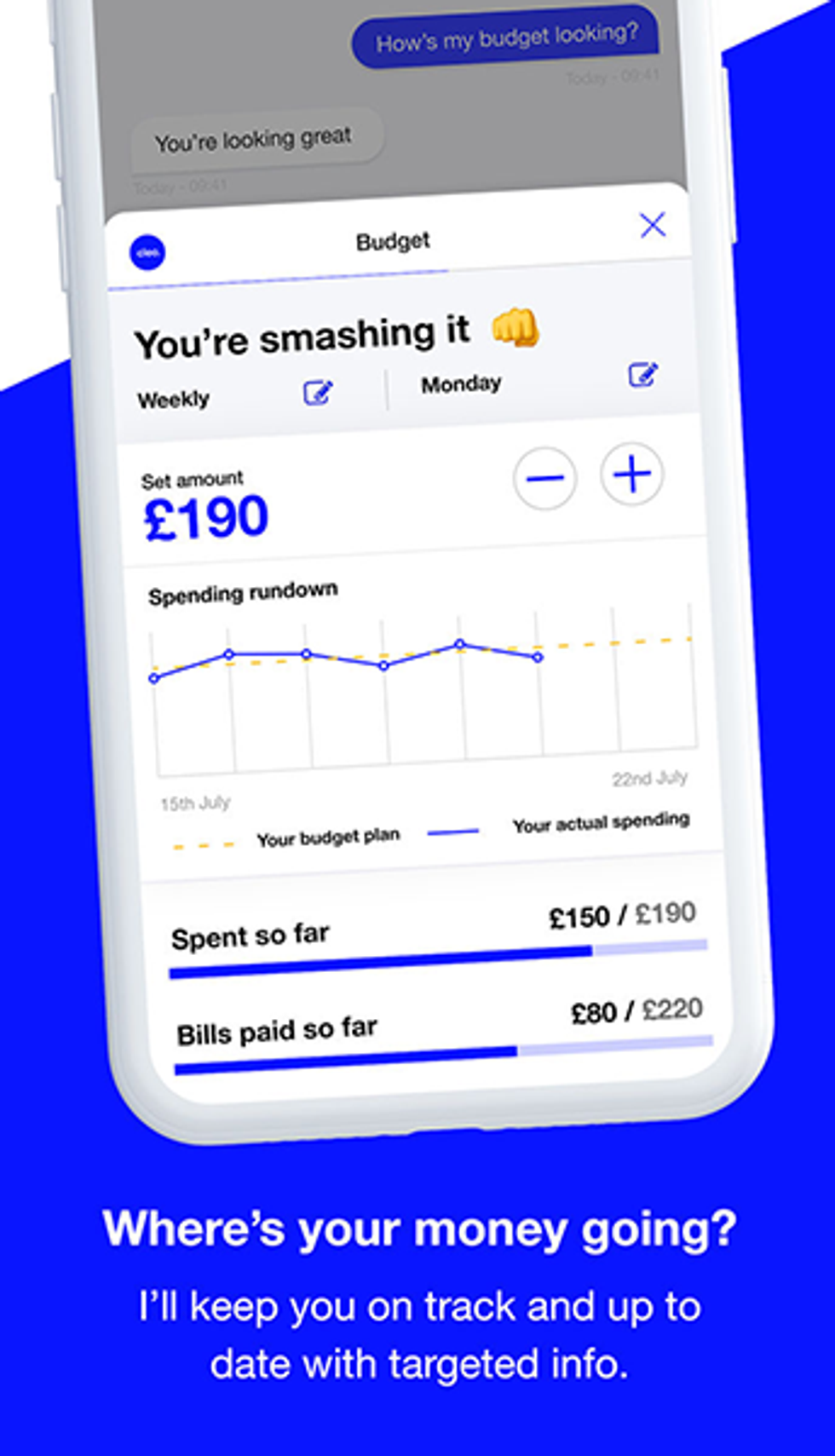 Expanding from Facebook Messenger, Cleo, the AI Powered finance app is now available for your phone! A skeptic myself, I downloaded Cleo and was pleasantly surprised at how much information she could provide and how easy it was to use. Ask Cleo anything, like what your last five purchases were and if you can afford a double mocha latte. Be aware, Cleo is not compatible with all banks, so make sure to confirm compatibility before paying the membership fee.

Learn more and download the Cleo app here.
---
Inclusion
The Empowrd App.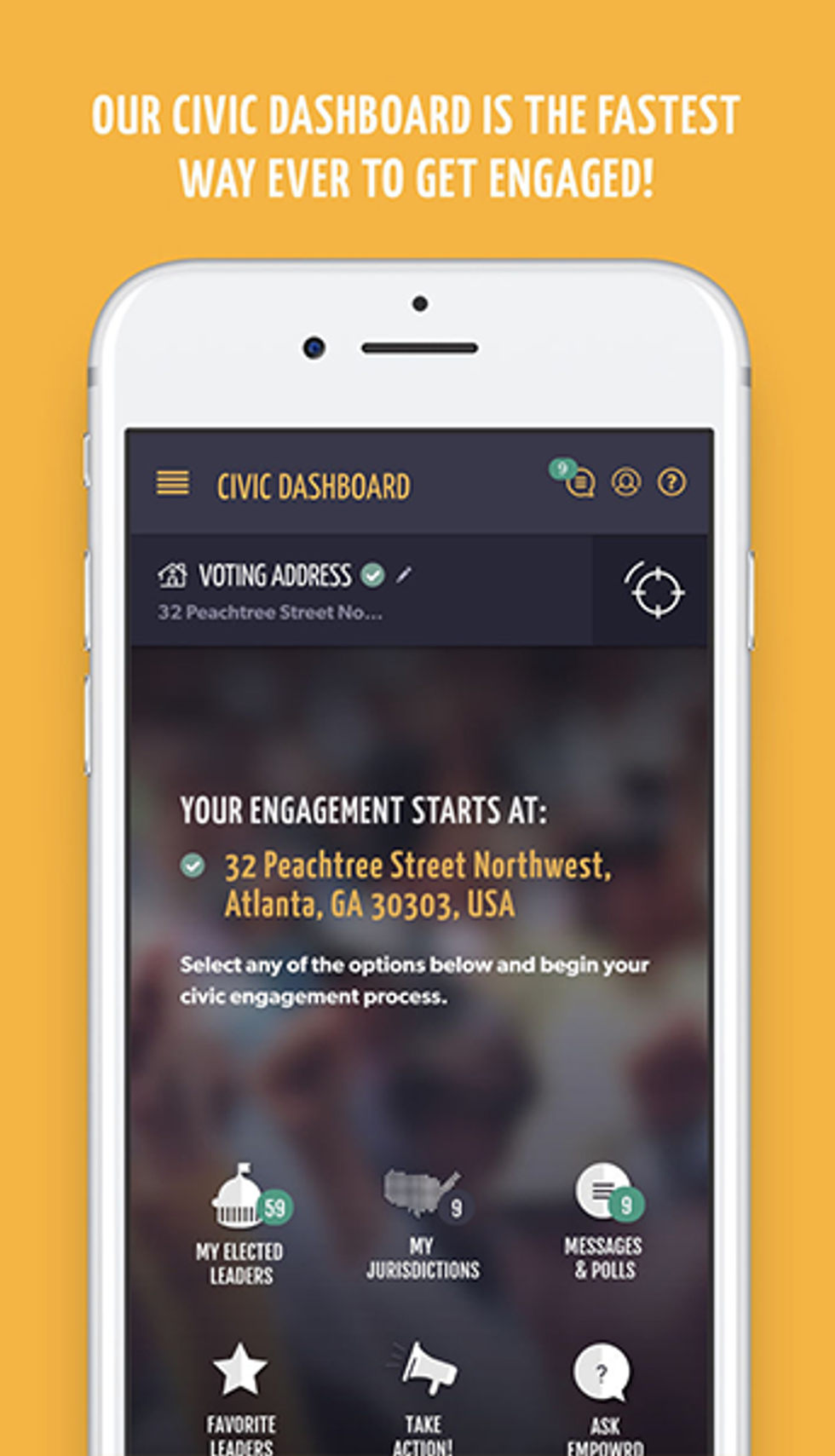 This app places democracy in the palm of your hands! Empowrd simplifies civic engagement by giving you access to your elected officials, organizations, and bringing relevant news to your fingertips. Now you can take action to affect change with some research, reflection, and a couple of taps.

Learn more and download the Empowrd app here.
---
Lifestyle
The Good Guide App.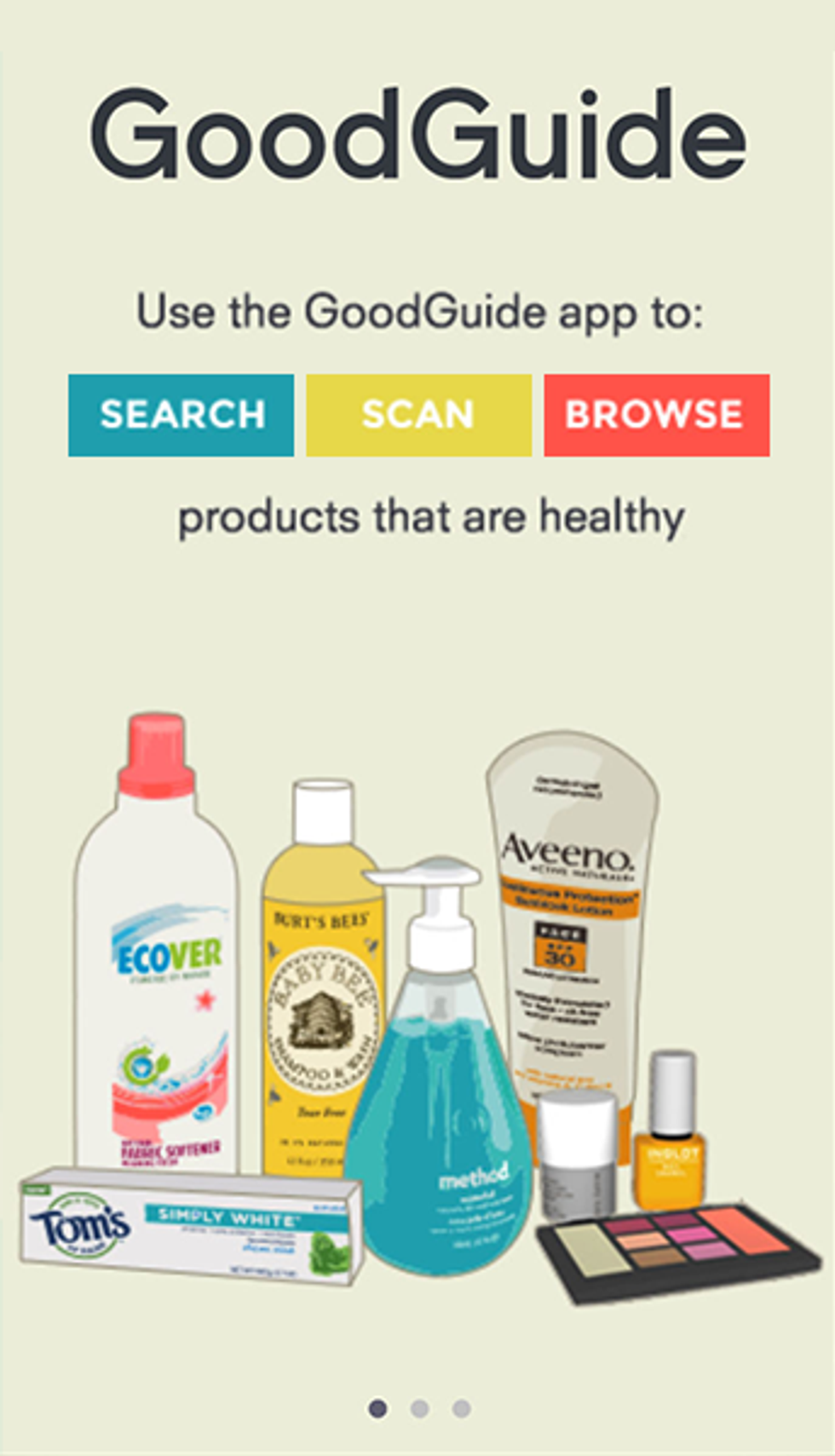 GoodGuide provides consumers with product information to help guide more informed buying decisions. This app makes it easy to get advice while shopping in order to find better products through science-based ratings. With GoodGuide, you can:

Understand the source for how product information was collected and become educated on the efforts manufacturers are making to be more transparent to the public about how they are making their products.
Compare products on the market within a given product type or usage (example: shampoos).
Find out whether a product contains ingredients with identified health hazards.
Rely on their science expertise to interpret complex information about potential hazards of different chemicals
Learn more and download the GoodGuide app here.
---
The Good On You App.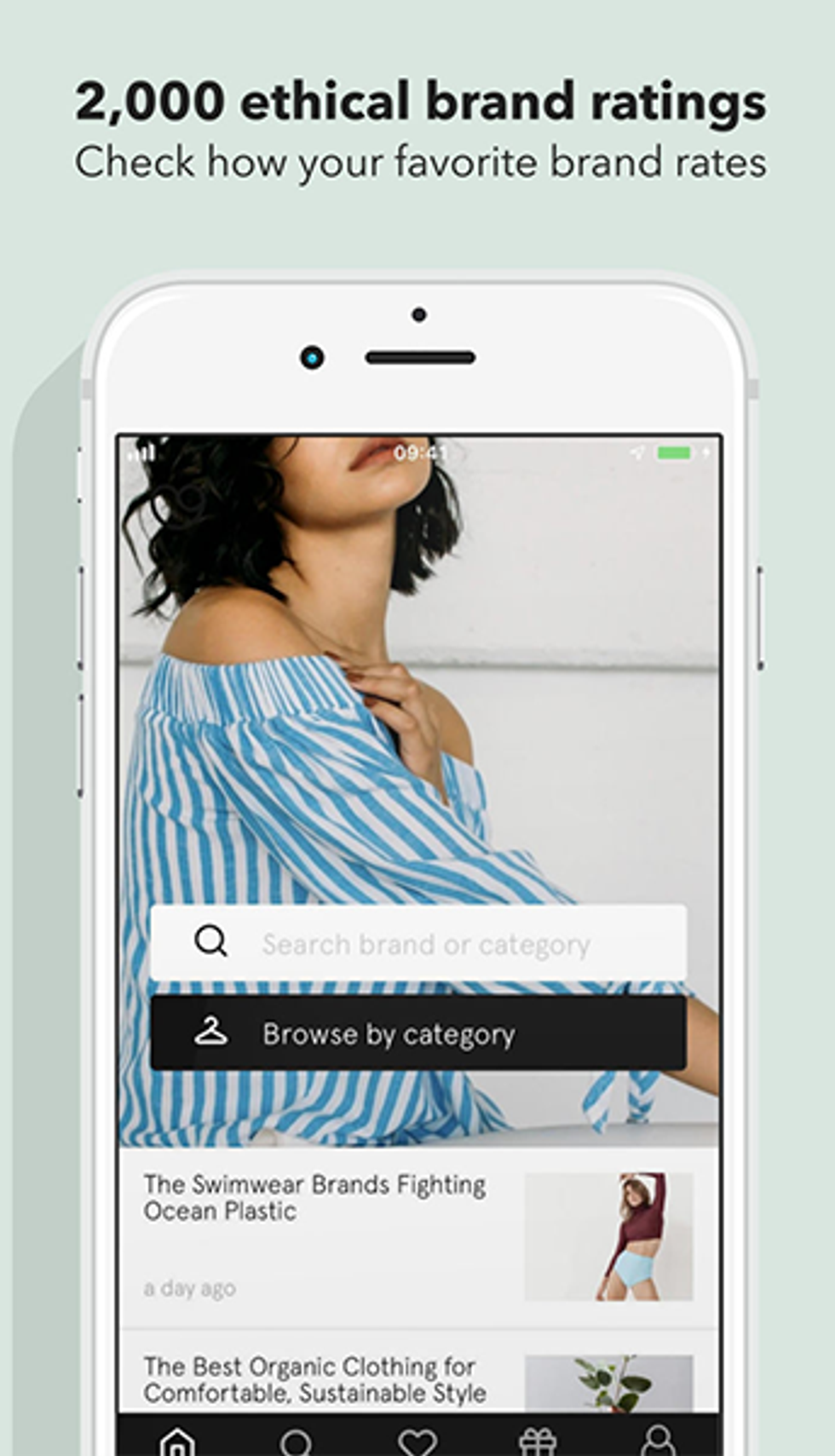 We want to live in a world that's sustainable and fair. We all know that the global fashion industry has a huge problem with pollution, waste and human rights abuses. If you want to show the planet some love, you can download this app to discover ethical brands and see how your favorites measure up. Good On You was built by a group of campaigners, fashion professionals, scientists, writers and developers who united forces to drive change. Their manifesto is inspiring: Wear the change you want to see. Yes, please!

Learn more and download the Good On You app here.
---
Productivity & Accountability
The Mogul App.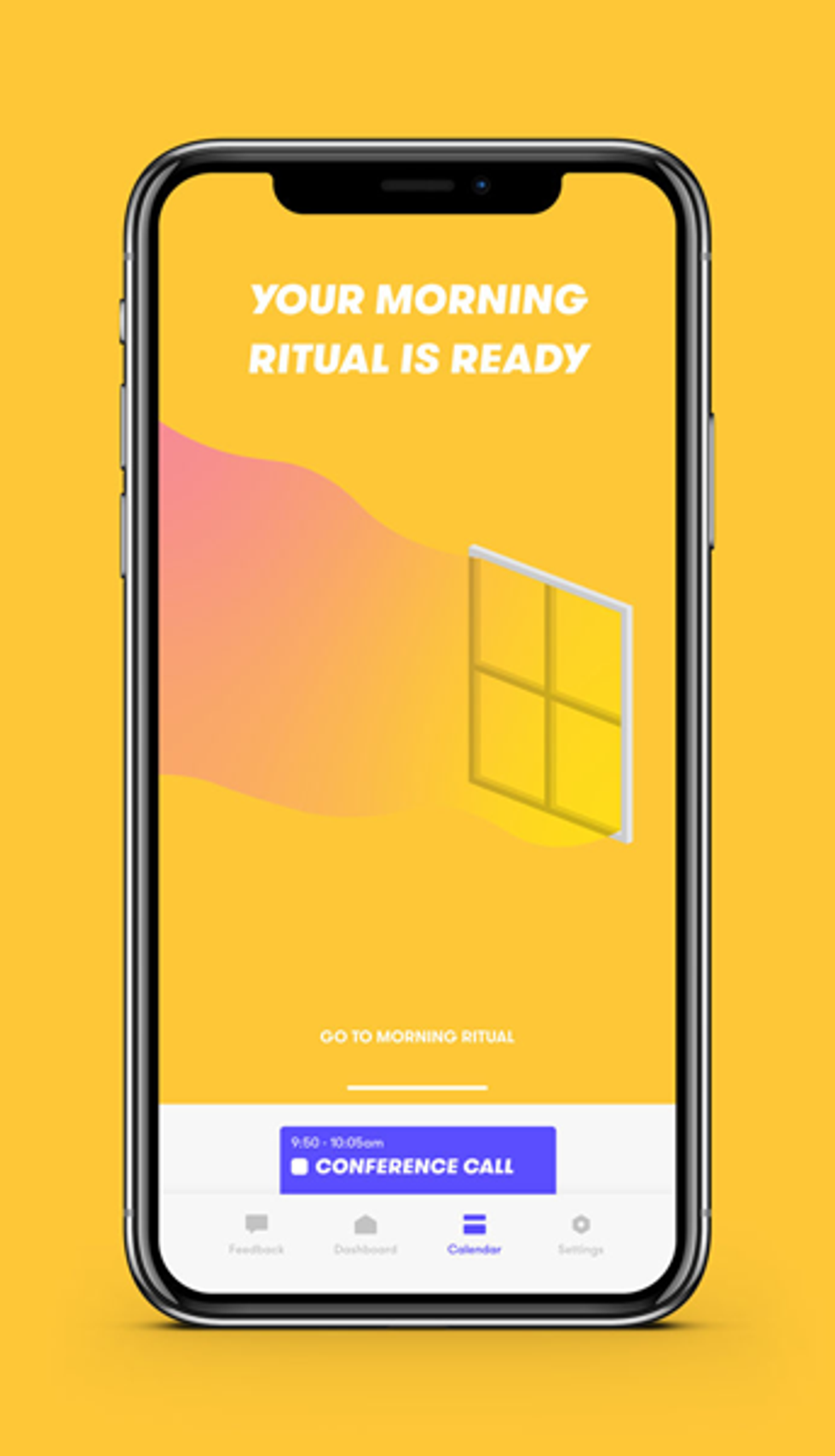 Mogul is a company that caters to empowering women with relevant content, interviews, inspiration and more! Tiffany Pham established this online community in 2014, and to compliment their online platform, they've recently launched an app to empower its global community of women to take control of their day. The app helps you focus on taking action each day to reach your goals.

Learn more and download the Mogul app here.
---
The MindMiester App.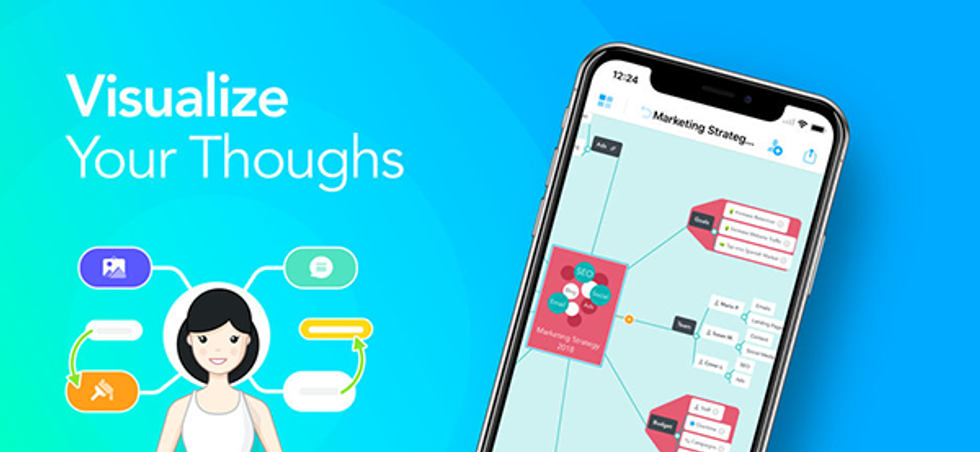 Ready to take brainstorming and note taking to the next level? MindMeister has an international team of 50 tech enthusiasts, working from offices in Munich, Vienna and Seattle. MindMeister enables real-time collaboration between an unlimited number of users. Together, they can structure their thoughts, plan projects, and create engaging presentations for both business and educational purposes.
Learn more and download the MindMiester app here.
---
Media Discovery
The Flipboard App.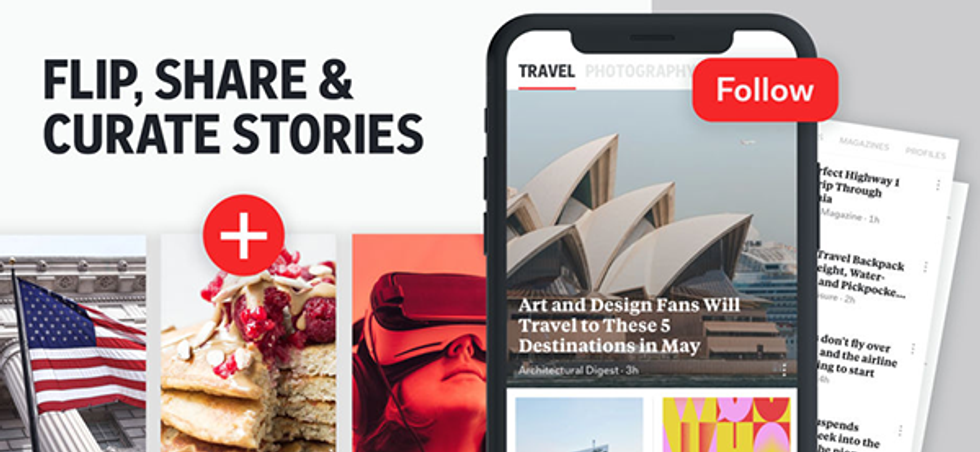 Flipboard brings a daily digest of social news to your fingertips. This digital newsstand is super user friendly, prompting you to select topics and magazines that interest you for daily reads. It arranges them in a browse-worthy cue for you to dive into and stay on top of trending news and media.
Learn more and download the Flipboard app here.
---
Travel
The Hopper App.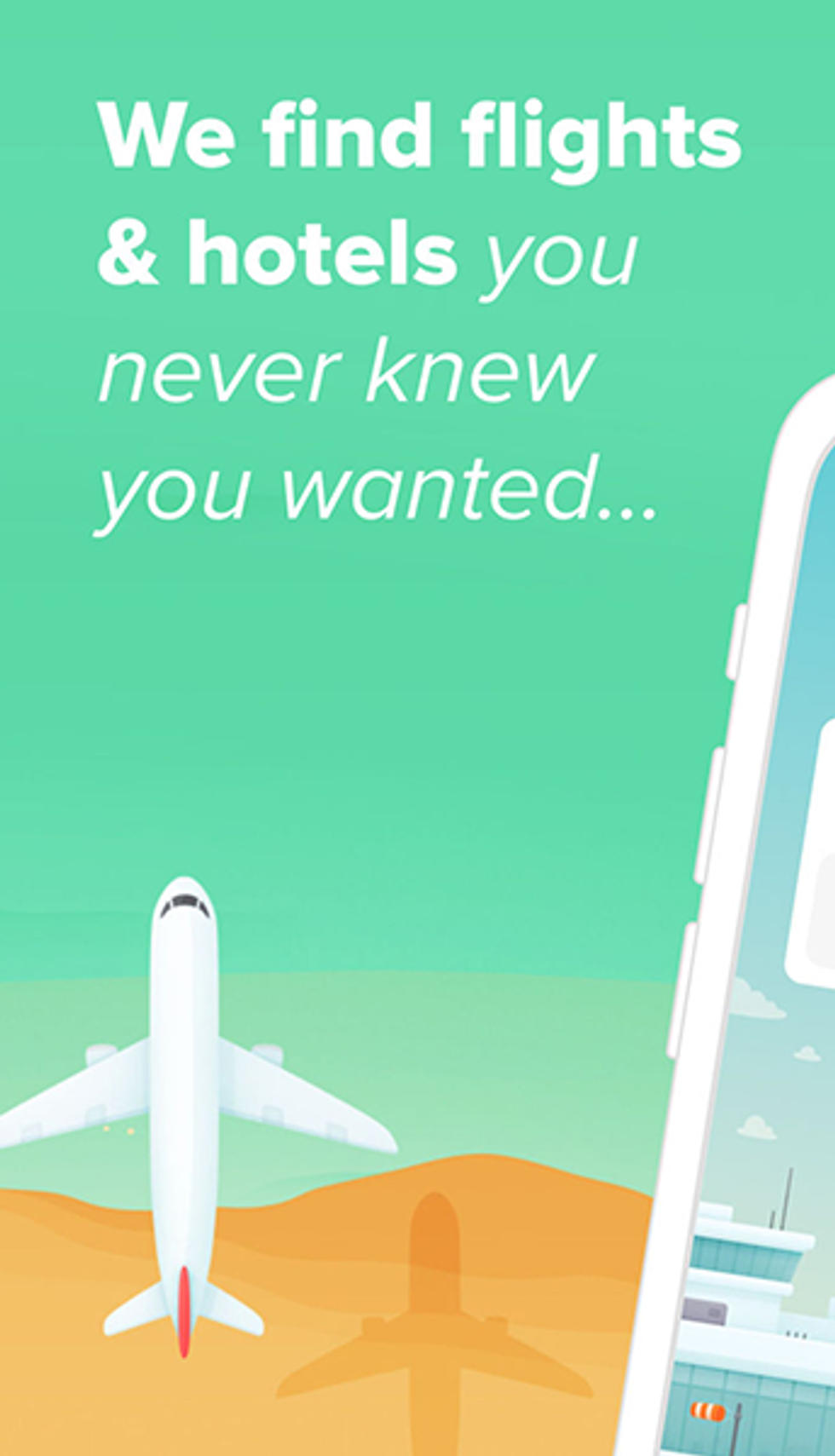 For the digital nomads out there or anyone who travels for work, is there anything better than knowing you scored the best possible deal on your next flight? Choose your itinerary and Hopper will notify you when you should buy and when you should pass. Your boss can thank us later. The app uses a prediction algorithm that processes trillions of data points, allowing them to make precise and personalized travel recommendations.

Before you jet set, read up on how you can be a good tourist by implementing ecotourism as you explore another culture.
Learn more and download the Hopper app here.
---
Health
The Sweat With Kayla App.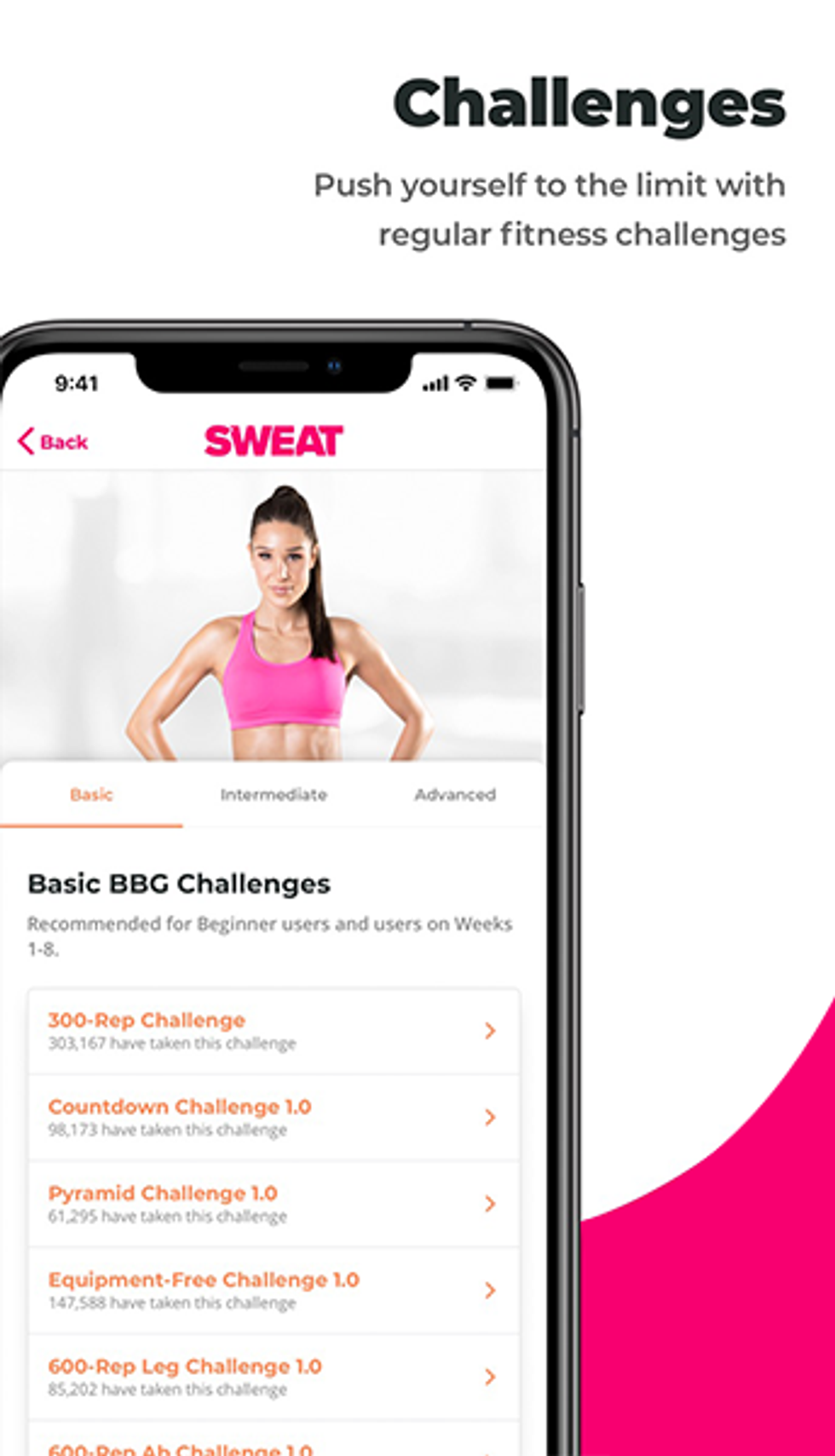 Founded and created by female entrepreneur and fitness guru Kayla Itsines, you can take time out of your workday to burn some calories and get your endorphins buzzing. This app also features healthy meals to satisfy a balanced appetite. Join millions of women around the world for a fitness journey!

Learn more and download the Sweat with Kayla app here.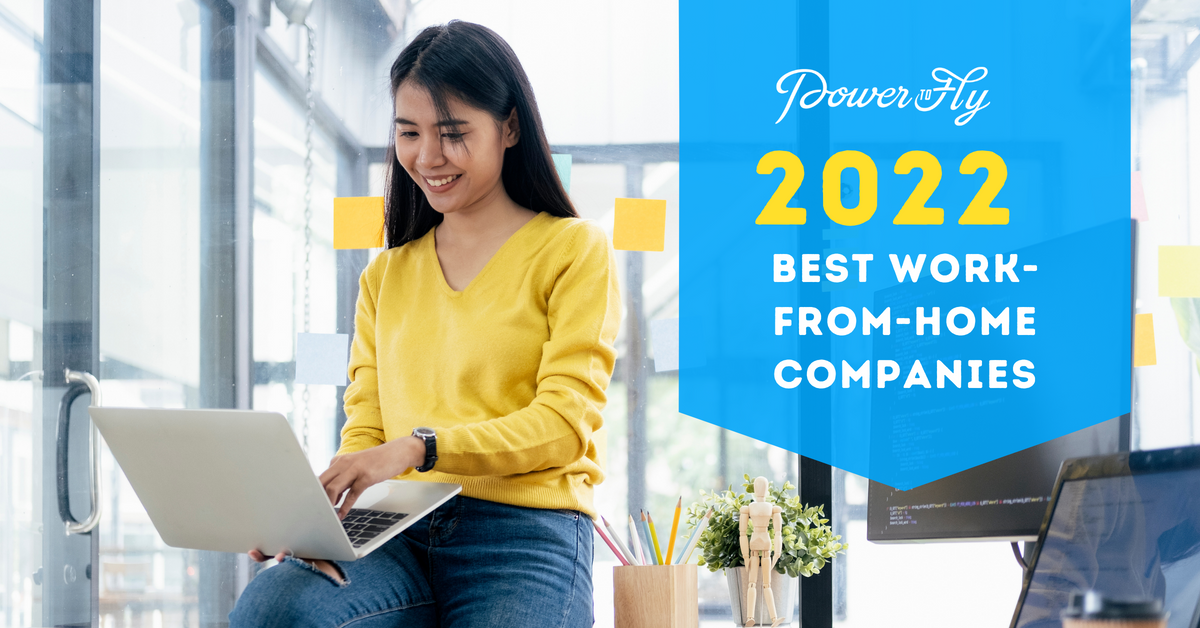 Featured Post
Every year, PowerToFly creates a list of the best work-from-home companies. Now that over half of the U.S. workforce is remote, compiling that list was a bit more challenging.
This year, we prioritized selecting companies that are remote-friendly—meaning they have both remote and in-person roles—but they have made long-term commitments to hiring and supporting employees who choose to work from home; and we think they have the perks, values, and organizational framework to allow all employees to flourish in their careers, regardless of location.
Keep reading to see our top 15 work-from-home companies for 2022, along with a description of what they do, why we like them, and who they're looking for.
PowerToFly's Best Work-From-Home Companies 2022:
Don't see what you're looking for? Check out a fill list of 5,000+ open remote roles here!
READ MORE AND DISCUSS
Show less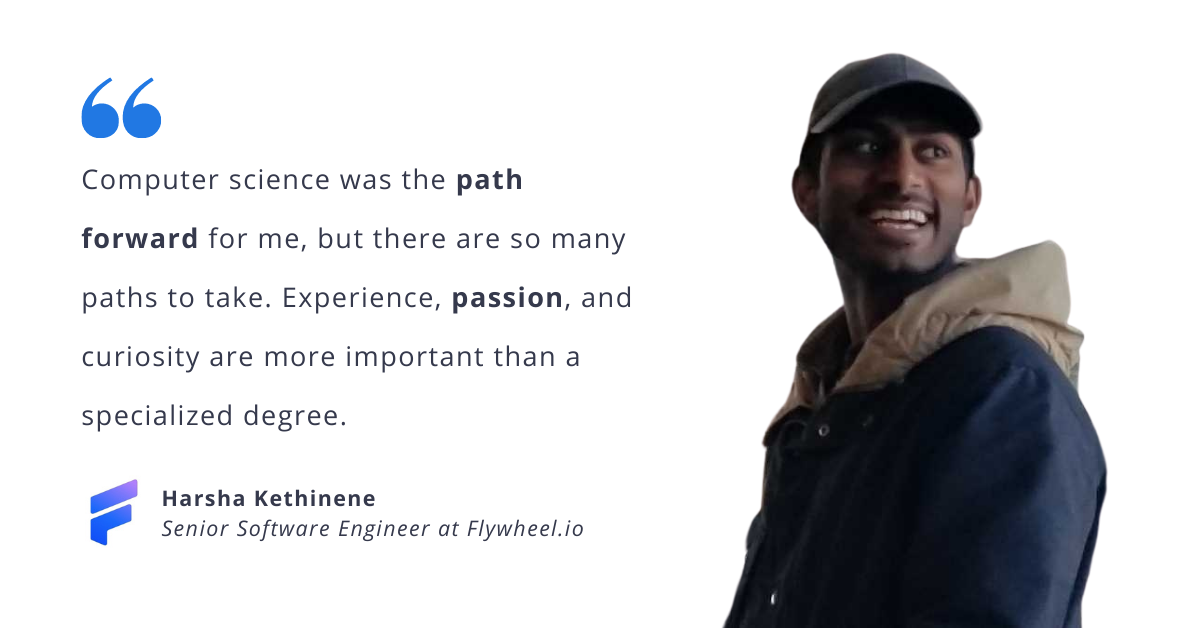 Flywheelml
Software development is in Harsha Kethinene's blood. "Both of my parents are in the computer science field," he says. "So when I was younger, they introduced me to programming." By the time he was in middle school, he was creating his own text-based video games. "I liked learning different languages and different ways of how to program, and by the time I was in high school, I knew I wanted to go into a STEM field."
And that's exactly what he did. Today, Harsha is a senior software engineer at Flywheel, a biomedical research data platform. We sat down with him to learn about his journey from college student, to intern, to engineer. Keep reading to hear his advice to smooth the transition from school to industry.
Figuring Out Next Steps
Harsha knew that he wanted to focus on science and technology in his career, so he originally opted for a double major in physics and computer science. "I had always been interested in astrophysics and space, and I wanted to learn more about that," he reminisces. "But then I took my first physics class and thought, 'alright, nevermind, we're going to stick to computer science.'"
With a new found focus, Harsha began tackling his classes and learning about different aspects of computer science, but he wasn't sure which area he wanted to focus on. "It got to a point where I thought, 'Is computer science really what I want to be doing?,' he explains. "Because what I was learning was interesting, but it didn't seem to fit with what I wanted to do."
That's when he decided to get some experience outside of the classroom to help him secure his career path. "It was my sophomore year, and I thought, 'I want to get an internship because it seemed like what smart people did,'" he laughs. After hearing about Flywheel from one of his colleagues at an on-campus student group, Harsha decided to apply for an internship.
After a series of interviews, they welcomed him on the team. He got the opportunity to dive into the industry and get insight on the different fields he could potentially work in. "Everything kind of clicked together and I thought, 'okay, this is what I want to be doing, software development.'"
Diving Into the Real World
This internship revealed some major differences between his development classes and the projects he was working on at Flywheel. "At Flywheel, what I was working on could change very fast," he elaborates. "At school you have a syllabus, you know what you are going to be working on."
While at university there were structured problems that had a neat solution, he realized that in the real world, he had to identify the problem first, and then try to solve the problem. "Sometimes you almost feel like a detective trying to figure out what's going on and why it's not working," he says. "So that's always fun. It keeps you on your toes."
"I'd say the hardest thing to learn, and what probably took me the longest to learn, is in school, when you write code, you just need to write it once, to get it to work, and then you can kind of ignore it for the rest of your life," he laughs. "You can't really do that in an industry. You need to write it and then make sure that six months from now you can still understand what you wrote."
Flywheel's dynamic, collaborative environment ultimately led Harsha to accept a full time offer as a software developer. Four years later, he's continued to climb the career ladder and is thriving in his current role as a senior software developer.
Tips for Transitioning Into the Industry
Harsha knows, first hand, that going from student to professional can be challenging. Keep reading for his advice to help smooth the transition.
Tip 1: Actively search for experiences and internships. Gaining real world experience is key to making the transition from student to professional smooth. One way to do that is through internships. "It feels very daunting when it comes to searching for an internship," Harsha confesses. "You see all of these postings online and you think, 'am I qualified for it?' Other times you get automated rejections."
When Harsha was looking for an opportunity to gain hand-on experience in the field, he relied on a network of support. "The reason I got my internship was by meeting somebody who mentioned this company that I'd never heard of." In addition to networking, Harsha recommends using other tools. "Try multiple avenues of looking for jobs and internships." Some of the avenues he suggests are industry meetups, school networking events, and conferences. "You need to break out of your shell a little bit to meet your people, to find these opportunities," Harsha advises.
Tip 2: Let your passions shine in the interview. After applying to a job or an internship, the second step is to prepare for the interview. Harsha's interview experience taught him that employers look for passionate people. "One of the people that interviewed me mentioned that they looked to see if candidates were doing any programming outside of school," he says. "That shows that you have a passion for it."
These days Harsha finds himself on the opposite side of the table as an interviewer. "When I'm sitting in on an interview, I tend to look for that [passion] as well, if they would enjoy working here in the software development industry."
Tip 3: Don't let your degree limit you. While Harsha pursued a degree in computer science, he's seen that there's no one correct path to a successful career in tech. "A computer science degree isn't really necessary at all," he elaborates. One of Harsha's former colleagues was a self-taught programmer. "He picked up small contract work online writing code and developing websites. Now, he's a software engineer at another startup."
Everyone's journey looks different, so there's no one-size-fits-all way to a successful career in tech. "Computer science was the path forward for me, but there are so many paths to take. Experience, passion, and curiosity are more important than a specialized degree."
Are you ready to put Harsha's tips into practice? Check out Flywheels' open roles here!
READ MORE AND DISCUSS
Show less
Loading...