GET EMAIL UPDATES FROM POWERTOFLY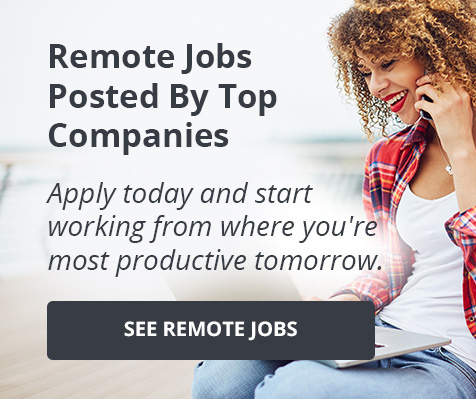 August 16, 2017
Better Jobs with Companies That Care
Look, we're going to be straight with you: this week sucked. It sucked hard. Normally we're glass half full kind of gals, but turn on the news (or your computer, or your phone, or stick your head out from under the covers) and negativity is rampant. It hits us at every curve and it's difficult to bring the levity we're normally known for. But every once in awhile, it's ok to let your guard down and let the world know you're human. Y'know, a human with emotions and feelings and a soul. We weep for lives lost, opportunities lost, ground-gained lost. We weep for us all. Take care of yourselves, and take care of each other. It's times like these that bring the important stuff into perspective. We pray the future brings brighter days, and we won't stop fighting until it does.
FEATURED COMPANY THAT CARES: ZENDESK
Zendesk builds software to power customer relationships, but that's not the only power they produce. This benefit trounces all the others we've seen to date (and we've seen many): on-the-job napping, anyone? Providing ample PTO and comfy couches, you won't be getting behind-the-back side-eye here for catching a little snooze. Don't believe us? Check them out and see for yourself (along with a plethora of other hard-to-beat benefits, too!)
For more choice opportunities with companies that care, see below. And you can peruse even more open roles on our Jobs page.
AdMass - Data Engineer (New York, NY)
Amazon - Senior Manager, Digital Advertising, Display Ads (Seattle, WA)
Avant - Software Engineer (Chicago, IL)
Bloomberg LP - Developer Experience Hosted Services Engineer (New York, NY)
Bloomberg LP - Senior Software Engineer, Build Workflow (New York, NY)
Casper - Software Engineer (New York, NY)
Cisco Meraki - Software Engineering Manager, Cross-Product UI (San Francisco, CA)
Goldman, Sachs & Co. - Software Developer - Java, C++ or Python (NY, TX, UT, IL)
Karat, Inc. - Software Engineer (Seattle, WA)
Time Inc. - Director of Brand Engineering, Lifestyle (New York, NY)
Viacom - Product Director, Nickelodeon (New York, NY)
Viacom - Software Test Engineer (New York, NY)
Loading...