GET EMAIL UPDATES FROM POWERTOFLY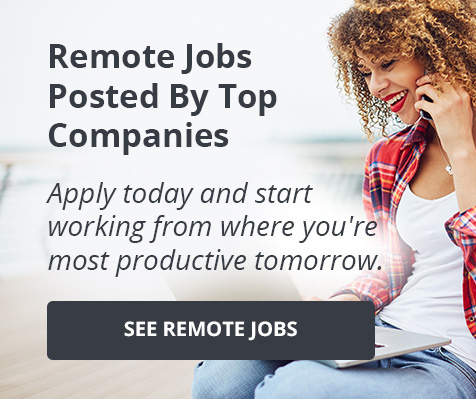 September 06, 2017
Companies That Care
Better Jobs with Companies That Care
Another labor day has come and gone, and while normally, this future-forward happening would fill us with dread, this time around, it's filled with freedom. Why? The kids are off to school, of course! For those of us who are mothers or caregivers, this means we can get back to the business of ME. Sure, children can certainly remain the center of attention regardless of season, and lazy summer days don't necessarily apply to the parental units (and if they do for you, please instruct us on how you've accomplished this). But now the spawn (angel? devil?) are off bothering other adults and we can get back to business. So let's roll up our sleeves and DO THIS, and gladly!
FEATURED COMPANY THAT CARES: KARAT INC.
Karat was founded on the premise that the interview process is the gateway to innovation. And who better to innovate in hiring engineers for tech companies than actual engineers? Karat also allows for loads of flexibility and remote opportunities, perfect, well, for anybody. On-the-job training, off-site retreats and a chance to really help talented people from all walks of life round out the reasons why Karat is a company that cares for sure.
For more choice opportunities with companies that care, see below. And you can peruse even more open roles on our Jobs page.
Addepar - Digital Marketing Manager (New York, NY)
AdMass - Chief Technology Officer (New York, NY)
Avant - Software Engineer, Platform (Chicago, IL)
Bloomberg L.P. - Developer Experience Hosted Services Engineer (New York, NY)
Casper - Software Engineer (New York, NY)
Cisco Meraki - Software Engineer, Automation (San Francisco, CA)
Dow Jones & Company - Application Developer (New York, NY)
Goldman, Sachs & Co. - Frontend Web Developer (NY, IL, UT, TX)
Hearst Newspapers - Frontend Developer (New York, NY)
HomeAway - Creative Director (Austin, TX)
Itavio - Systems Developer (Remote)
Oscar Insurance Corp. - Software Engineer, Data/Systems (Culver City, CA)
Sephora - Senior Manager, Mobile Application Development (San Francisco, CA)
Time Inc. - Senior Developer (SDE II), Brand Engineering (New York, NY)
The Upside Travel Company LLC - Director, Customer Experience Engagement (Washington, D.C.)
Automattic
January is National Mentorship Month— the perfect time to focus on growing and building important relationships with mentors that will positively affect your professional career.
Research shows that mentorship greatly improves career outcomes by providing professional guidance, skill development, and support through major work and life transitions.
We asked some of our partner companies to tell us about the mentorship opportunities they offer. If you're ready to unleash your full potential by joining an impactful mentoring program, keep reading to hear what they said. (Plus, they're all hiring—check out their open jobs under each entry!)
READ MORE AND DISCUSS
Show less
Loading...