GET EMAIL UPDATES FROM POWERTOFLY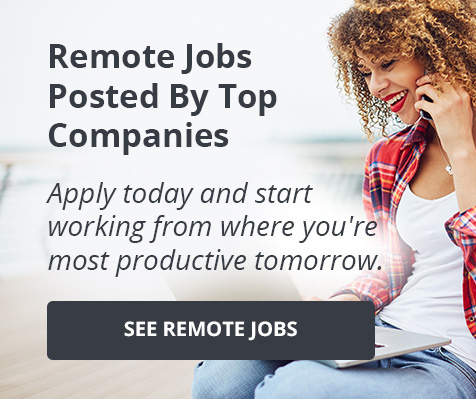 November 15, 2017
Companies That Care
Better Jobs With Companies that Care
If you have been avoiding your calendar (or just any and all things holiday), we hate to break it to you: next week marks the beginning of the holiday season. While we can't wait for turkey, crowded malls, and explaining to Grandma Jane for the upteenth time what we do for a living, let's get ourselves in a good mental state by taking some "me time". Whether that means going to the gym, taking a cool new class, or starting Black Edge (a book highly recommended by our president and cofounder Katharine Zaleski), we all deserve a little selfishness before the season of giving begins! Are you starting a cool new project this holiday season? Stay connected with us through the craziness and join our Facebook group- we'd love to hear from you!
FEATURED COMPANY THAT CARES: ZENDESK
Zendesk builds software to power customer relationships, but that's not the only power they produce. This benefit trounces all the others we've seen to date (and we've seen many): on-the-job napping, anyone? Providing ample PTO and comfy couches, you won't be getting behind-the-back side-eye here for catching a little snooze. Don't believe us? Check them out and see for yourself (along with a plethora of other hard-to-beat benefits, too!)

For more choice opportunities with companies that care, check out our jobs page, or see below.
Addepar - Client Support Analyst (Salt Lake City, UT)
American Express Company - Senior Engineer, Java (Phoenix, AZ)
Avant - Software Engineer (Chicago, IL)
Bloomberg LP - Developer Experience Hosted Services Engineer (New York, NY)
CenturyLink - General Manager (U.S.)
Dow Jones & Company - Application Developer (New York, NY)
Goldman, Sachs & Co - Software Developer (NY,NJ, TX, UT)
HearstLab - DevOps (New York, NY)
Hearst Newspapers - Frontend Developer (New York, NY)
HomeAway - Display & Paid Social Manager (Austin, TX)
Shopify Inc. - Content Strategist, Merchant Reporting (Ottawa, ON, Canada)
Time Inc. - Senior Developer (SDEII), Brand Engineering (New York, NY)
The Upside Travel Company LLC - Senior Full Stack Engineer (Washington, DC)
United Technologies Corporation - Reliability & Safety Engineer (Chula Vista, CA)
Viacom Inc. - Senior Manager, Business Analysis (New York, NY)
popular
According to a recent study, anti-Asian hate crimes have risen 150% since the pandemic started. But these acts of violence are not new — they are part of a much larger history of anti-Asian racism and violence in the U.S.
That makes celebrating Asian American and Pacific Islander Heritage Month (which was named a month-long celebration in May by Congress in 1992 "to coincide with two important milestones in Asian/Pacific American history: the arrival in the United States of the first Japanese immigrants on May 7, 1843 and contributions of Chinese workers to the building of the transcontinental railroad, completed May 10, 1869") this year all the more important.
As we reflect on recent events and how they fit into a much larger history of discrimination, we're also taking time to celebrate and acknowledge the many achievements of the AAPI community.
We asked several of our partner companies what they're doing to honor AAPI Heritage Month at work, and we were inspired by the range of responses, covering everything from campaigns to #StopAsianHate to educational events on AAPI history.
Here's what they're doing, in their own words:
READ MORE AND DISCUSS
Show less
Loading...