GET EMAIL UPDATES FROM POWERTOFLY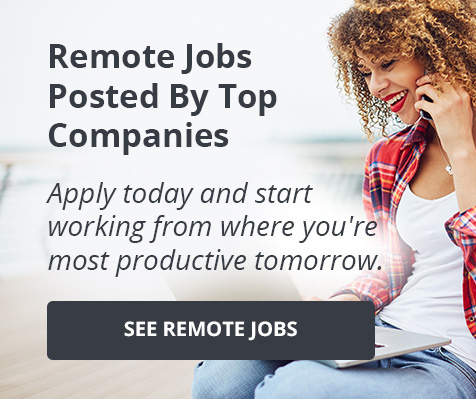 December 06, 2017
Companies That Care
Better Jobs With Companies That Care
With 2017 coming to a close, it doesn't seem possible that more scandals could erupt surrounding women- but it's happening. There's a new controversy brewing on the daily, and now with CES, the largest technology show in the world omitting female keynote speakers from it's program, we're taking three steps back instead of one giant leap forward. Thankfully, we're out to change that. We're filling our blog and your inboxes with stories of truly inspiring women, like Emily Jones, the first female engineer on her team at Zapier, and calling out companies like LinkedIn who completely neglected to include a photo of an African American in its diversity report (uh… what?!). 2018 is going to be a pivotal year for women- and it's time for us to take our seat at the table, or in Meghan Markel's words, "Where a seat isn't available, well you know what? Then we need to create our own table". Create your own table, or find a seat at a table with a company that cares here.
FEATURED COMPANY THAT CARES: KARAT

Karat was founded on the premise that the interview process is the gateway to innovation. And who better to innovate in hiring engineers for tech companies than actual engineers? Karat also allows for loads of flexibility and remote opportunities, perfect, well, for anybody. On-the-job training, off-site retreats and a chance to really help talented people from all walks of life round out the reasons why Karat is a company that cares for sure.
For more choice opportunities with companies that care, check out our jobs page, or see below.
Addepar - Platform Engineer (Mountain View, CA)
American Express - Technical Project Manager (Phoenix, AZ)
Avant - Customer Service Representative (Knoxville, TN)
Bloomberg LP - Senior Software Engineer (Build Workflow) (New York, NY)
CB Insights - Sales Development Representative (New York, NY)
CenturyLink - General Manager (United States)
Dow Jones & Company- Senior Web Software Developer (NY, United States)
General Assembly - AV Engineer (New York, NY)
Goldman, Sachs & Co - Front End Web Developer (NY, TX, IL, UT)
HearstLab - DevOps (New York, NY)
HomeAway - Senior Analyst SEM Ad Copy (Austin, TX)
Paperless Post - Infrastructure Engineer (New York, NY)
Time Inc. - Senior Developer (SDEII) Brand Engineering (New York, NY)
United Technologies Corporation - Product Engineering Manager (Vergennes, VT)
Automattic
January is National Mentorship Month— the perfect time to focus on growing and building important relationships with mentors that will positively affect your professional career.
Research shows that mentorship greatly improves career outcomes by providing professional guidance, skill development, and support through major work and life transitions.
We asked some of our partner companies to tell us about the mentorship opportunities they offer. If you're ready to unleash your full potential by joining an impactful mentoring program, keep reading to hear what they said. (Plus, they're all hiring—check out their open jobs under each entry!)
READ MORE AND DISCUSS
Show less
Loading...