GET EMAIL UPDATES FROM POWERTOFLY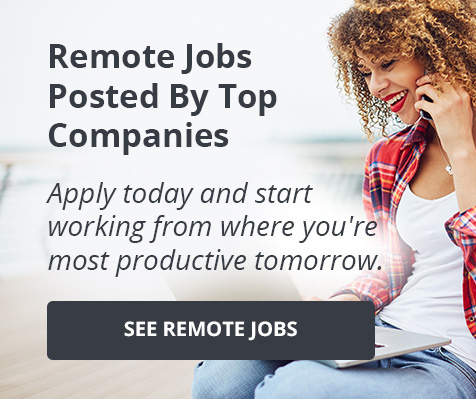 December 20, 2017
Companies That Care
Better Jobs With Companies That Care
We have to hand it to Andy Williams- it really is "the most wonderful time of the year" regardless of which holiday you partake in. While most companies are preparing a festive office celebration or making sure their lunch catering is good to go- for our completely remote team at PowerToFly, getting everyone together to enjoy a meal and some cocktails just isn't an option (it really is always happy hour if you're in 12 different countries!). This year, we organized our own remote office party, known to us as "Secret Snowflake", which will go down as one of the most memorable company events of all time. Not only was it a fun event, but it enabled us to learn more about the team members we may not interact with on a daily basis, and donate to a charity that was significant to our "Secret Snowflake". We'd love to hear how your company is celebrating and how you're giving back to those who may not be as fortunate this holiday. Chime in on the discussion in our Facebook group, we can't wait to hear more about it!
FEATURED COMPANY THAT CARES: AVANT
Avant is revolutionizing the world of lending by lowering the costs and barriers of borrowing for everyday people. They pride themselves on being nerds, passionate consumer advocates, hungry to make an impact, financial wizards who actually understand the fine print, and data junkies. Avant is a place where you can wear a baseball hat, a suit or both at the same time, and want someone like you to join their team!
For more choice opportunities with companies that care, check out our jobs page, or see below.
Addepar - Platform Engineer (Mountain View, CA)
Bloomberg LP - Senior Software Engineer (Build Workflow) (New York, NY)
CB Insights - Sales Development Representative (New York, NY)
General Assembly - Web Development Immersive Instructor (DC, United States)
Goldman, Sachs & Co - Front End Web Developer (NY, TX, IL, UT)
Hearst Digital Media - Software Engineer (New York, NY)
HearstLab - Junior Social Media Director (New York, NY)
HomeAway - Marketing Analytics Manager (Austin, TX)
Karat, Inc. - Customer Success Manager (Seattle, WA)
Time Inc. - Senior UX Designer (Seattle, WA)
United Technologies Corporation - FPGA Design Engineer (ENG, E&E ENGRG) (Phoenix, AZ)
Automattic
January is National Mentorship Month— the perfect time to focus on growing and building important relationships with mentors that will positively affect your professional career.
Research shows that mentorship greatly improves career outcomes by providing professional guidance, skill development, and support through major work and life transitions.
We asked some of our partner companies to tell us about the mentorship opportunities they offer. If you're ready to unleash your full potential by joining an impactful mentoring program, keep reading to hear what they said. (Plus, they're all hiring—check out their open jobs under each entry!)
READ MORE AND DISCUSS
Show less
Loading...