GET EMAIL UPDATES FROM POWERTOFLY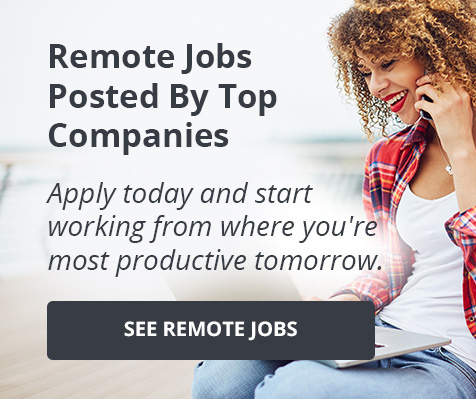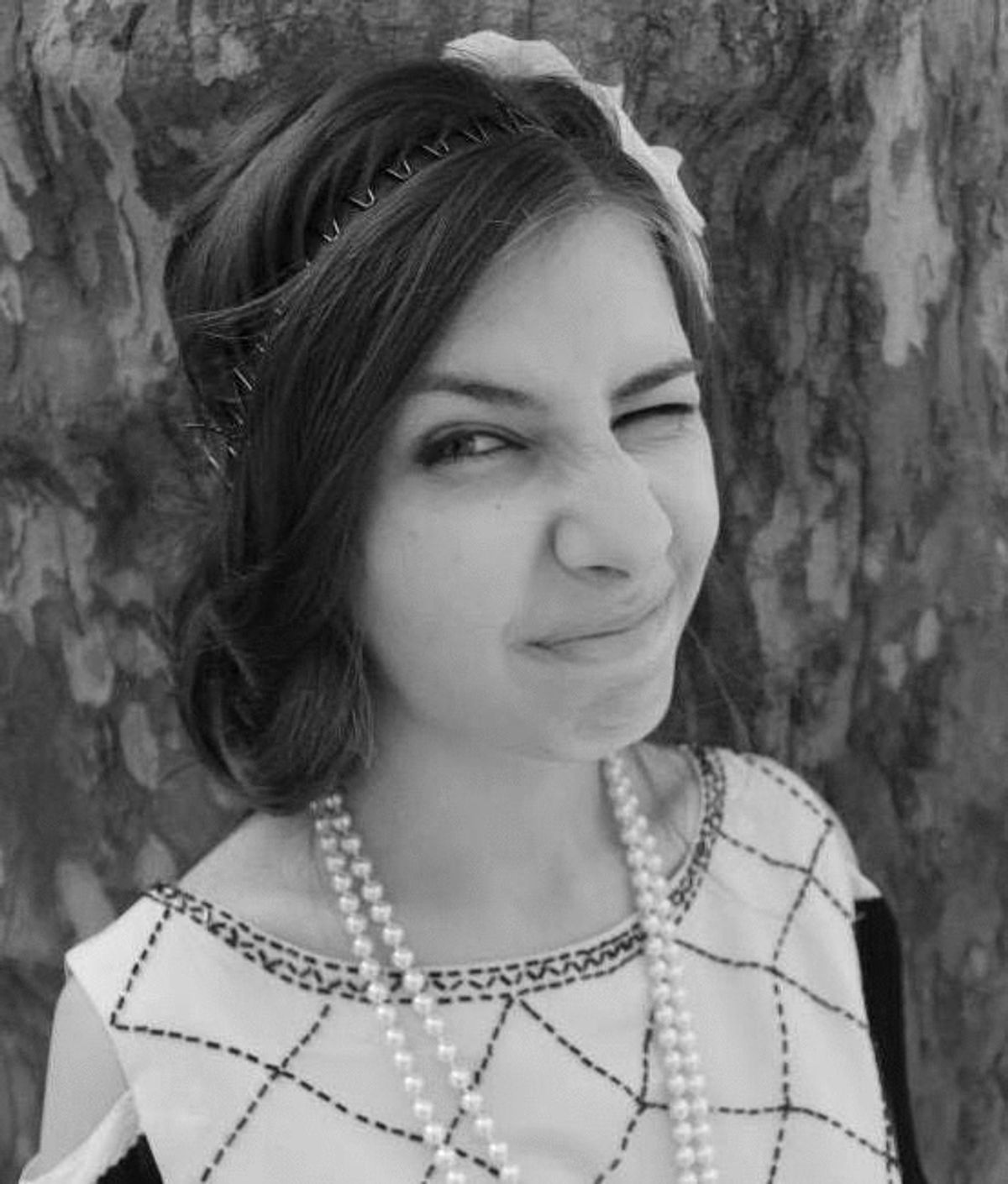 October 05, 2020
MongoDB
Breaking the Stigma Around Mental Health: Meet Yulia Genkina
Below is an article originally written by Jess Katz at PowerToFly Partner MongoDB, and published on July 21, 2020. Go to MongoDB's page on PowerToFly to see their open positions and learn more.
Yulia Genkina is a Curriculum Engineer on the Education team at MongoDB. In her day-to-day, she creates new educational experiences for others to learn how to use MongoDB. She loves what she does because she believes that access to learning should be free and available to everyone. Before working at MongoDB, she used to teach in a public school in New York City. Yulia is also an advocate for mental health and sat down with me to share her experiences and why she believes we need to break the stigma that surrounds mental healthcare.
Jessica Katz: Thank you so much for sharing your story with me - I know how passionate you are about mental health awareness. I would love to learn about your experiences with mental health and what some of the challenges are that you've faced.
Yulia Genkina: Sure! My experience with mental health ranges from being in the role of a caretaker for those around me who struggle and need support, to me myself seeking mental health care and support.
I grew up in Russia, where there is a serious stigma around mental health, and for the majority of the population, mental health issues and complications are not viewed as medical problems. I've often heard people with depression being referred to as lazy and weak even if those people were beloved members of my family. In fact, my father still holds this very opinion despite knowing that I live with depression.
It is a very strange space to be in, especially given the fact that I grew up with a mother who was diagnosed with Schizophrenia, a step-mother with clinical depression, and a sister with a borderline personality disorder. All these diagnoses require care, treatment, and compassion, just like any other chronic diagnosis. Good mental healthcare in Russia was hard to come by when I was growing up there, but I was hoping that the conditions of my family's mental health did not affect me too much when I was making the move to New York.
When I began teaching in New York City, it became apparent to me that there is a strong stigma surrounding mental health here as well. Many communities from which my students came had a very similar outlook on mental health to what I experienced in Russia. A lot of my students should have been provided with mental health care but they didn't receive the care they needed. The schools did not have enough resources to support its students or educators in that way either.
With regard to my mental health, I initially started seeking help to find a way and to get support to convince my husband to accept mental health care and start going to therapy. While going to therapy to find ways to support him, I found that I too was struggling a lot and was in need of help. At this point, we are both in good care of a fantastic doctor, taking care of ourselves, each other, and our loved ones to the best of our ability, which wasn't possible a few years ago.
JK: How have you grown through this experience and what have you learned about yourself throughout this process?
YG: I learned some cliche things that are nevertheless true. You can't truly care for others if you don't practice self-care, just like you can't truly love someone if you don't love yourself. But I also learned some surprising things about myself. In the past, I've been very supportive and happy for people who chose to take prescribed medication for their mental health, however, when it came to my turn in this journey and I had to make the decision of whether or not I was willing to try medication, I was scared.
There are so many myths around antidepressants, people who take antidepressants, and just any mental health-related medication, and I carried that stigma and fear within me as well. I thought, "I'm not the kind of person who needs medication! That's the last resort! What if I become dependent on antidepressants forever? That would be horrible!" I thought all sorts of scary things. This is especially silly given that my husband was already taking this same medication and he was doing great, and I was in full support of it.
What helped me snap out of this was my husband, my therapist, and family and friends who have also experienced mental health issues. For example, learning that my super awesome, always energetic, inquisitive, researcher aunt also took antidepressants at some points in her life, yet here she was living her best life, gave me hope. Learning similar things about other people through sharing my fears and experiences with them really helped me.
JK: How did MongoDB support you during this time and how do you think people with mental health conditions can be best supported?
YG: Having good health insurance through MongoDB is an incredible privilege with regard to mental health care. I've been utilizing company-sponsored memberships that are centered around mental health care as well like Headspace, which is a meditation app. The flexible work schedule we have at MongoDB has been invaluable too. I can schedule an appointment with my therapist when it's convenient for me instead of strictly before or after working hours. As long as I get my work done, taking out an hour a week for a therapy session doesn't negatively affect how my manager views me or my performance.
Similarly, I've been able to take PTO when needed without having to explain that I just need a self-care day, or that I'm dealing with a mental health emergency.
I think there are many ways to support others in their journey to taking care of their mental health. Here are some that I can think of right now:
Don't attempt to be your friend's or employee's therapist. Instead, research how to best hold a non-invasive compassionate conversation with that person to let them know that you are there for them to help accommodate when needed.
Establish a clear communication/support protocol where both parties have a guilt-free and pressure-free conversation about getting support when moments of a mental health crisis arrive.
Don't assume. It can be hard to know when someone is struggling with mental health and needs support so never make assumptions. Instead, having respect, trust and clear communication are very important at all times.
JK: Why do you think it's important for people to be more open to talking about mental health?
YG: There is a lot of stigma around this subject, and with stigma comes a lot of misinformation and fear. This means that people don't know when and how to look for help, or there is fear of taking medication or trying different types of therapy. The thing is though, the more we talk about it, the more we learn. We learn that everyone is different and one approach may work for some but not others. We learn about the variety of ways in which people around us cope and grow, we learn to not assume, and most importantly we learn empathy.
I found that people are generally surprised when someone speaks about mental health openly, but are also relieved at the same time, to know that they are not alone. If we don't talk about these things then we might believe that everyone else's life is perfect while scrolling through Instagram, where everyone we see is living a happy, interesting, well-balanced life, and we think for some reason, we're the only ones who just can't figure it out. In reality, everyone struggles in some way or another, and we can all learn from each other and support each other if we actually talk about what we are going through.
JK: Why are you passionate about this?
YG: I've seen the lack of mental health care and complete denial of mental health importance ruin the lives of many people in my life. My immediate family has gone through so much turmoil with multiple people in the family having schizophrenia, bipolar disorders, and other life-long conditions going untreated and ignored. I've seen so much suffering and denial while teaching high school in New York City as well. I don't wish this struggle on anyone, and from what I'm seeing there is a real mental health crisis in many communities in the US. If me speaking about this helps even a tiny bit, then I'll keep speaking up.
JK: What would you like other people to know about this issue?
YG: There is so much! Mental health is part of our physical health and needs as much care and attention as our physical bodies do. I always thought that I was a strong and independent person, who can take on pretty much anything that life throws at me (I know, a bit arrogant of me) but the reality is that no matter how strong and independent you are as a person, you are still affected by so many factors that are in and out of your control. Do your research, learn about yourself and your health.
Working on your mental health is similar to exercising, or eating healthy — it is another very important way to better yourself and your quality of life. Do more research to understand what is true and what isn't about the mental health options that are available to you.
If someone you love and are in close relationship with is experiencing a mental health crisis, it is as important for you to get help as it is for them. Caring for someone in this situation is difficult and has a profound impact on your mental health as well.
Take care. We're all in it together.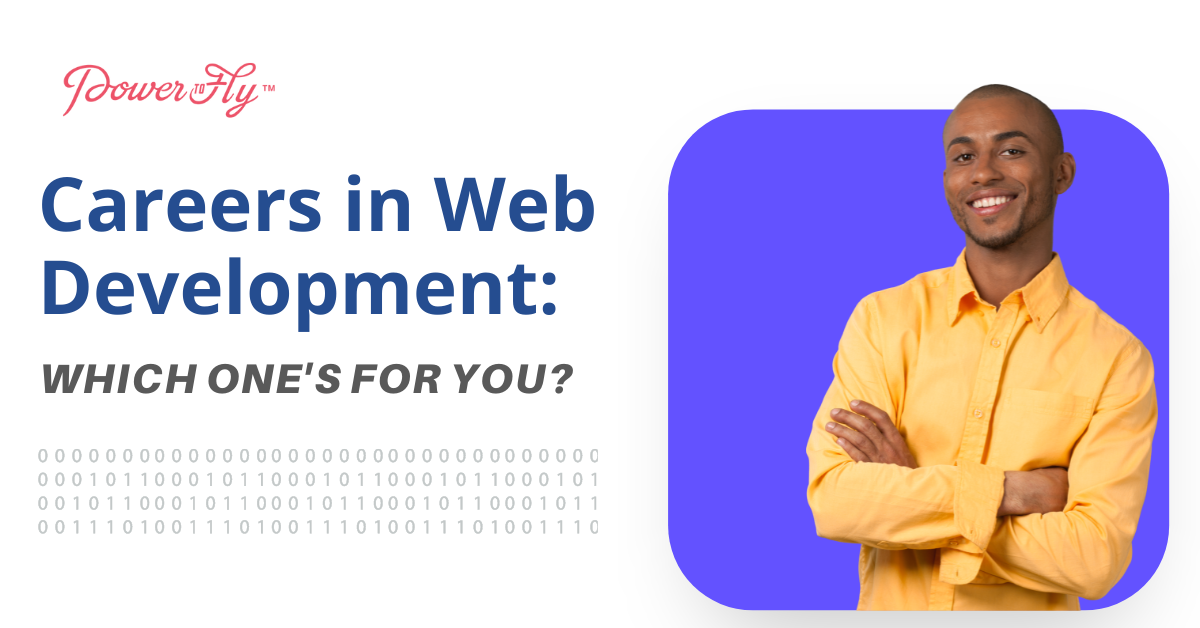 Upskilling and Development
We all have our favorite websites– the ones we frequent, bookmark, and recommend to others. You might even enjoy some website features so much that you've found yourself wondering why they aren't more popular. Or maybe you've experienced times where you were frustrated with a website and wished you could add features or even design your own!
If you've ever found yourself intrigued at the prospect of designing and developing your own websites, then a career as a web developer might be just for you!
As a web developer you would be responsible for coding, designing, optimizing, and maintaining websites. Today, there are over 1.7 billion websites in the world and, in turn, the demand for web developers is on the rise. In order to figure out what kind of web development work best suits you let's start with an introduction to the three main roles in web development that you can choose from.
The Three Types of Web Development Jobs
Front-End Web Development: The Creative Side
Think of front-end development as the décor of a house. The color scheme, furniture, manicured lawns, and overall aesthetic. In terms of a website, front-end development is laser-focused on the appearance of a website and its presentation on different devices. If you're considering a role in front-end development, it's important to learn programming languages such as HTML, CSS, and JavaScript. These three languages go hand-in-hand. HTML allows you to create user interface elements, CSS helps you with stylistic elements, and JavaScript allows you to incorporate online tools and connect your website to back-end functions.
In addition to programming skills, front-end developers need to be detail oriented, creative, willing to keep up with the latest trends in web development, cyber security conscious, and geared toward user-friendly designs. The median salary for a front-end developer can reach well into the $90,000 to $100,000 range.
Back-End Web Development: The Logical Counterpart
While a house can be beautifully decorated, it's incomplete without a solid foundation and efficient infrastructure. Similarly, a well-designed website depends on logical and functional code to power the features of that website. Back-end web development is code-heavy and focused on the specifics of how a website works. If you enjoy the analytical challenge of creating the behind-the-scenes code that powers a website, then back-end development is for you.
Since this role is more code-heavy, it's important that you learn numerous programming languages and understand algorithms and data structures. Some languages that are essential to back-end development are Ruby, Python, SQL, and JavaScript. Back-end developers also ensure that users can successfully retrieve and access data. This requires creating and using APIs (Application Programming Interfaces) which act as messengers that relay data related requests. Additionally, developing the code for the inner workings of a website also requires back-end developers to be conscious of the user interface features designed by front-end developers and to internally mitigate potential security risks. Due to the increased technical aspect of this position, back-end developers normally earn higher salaries than front-end developers. The average median salary for this role is around $118,000 per year.
Full-Stack Web Development: A Little Bit of Everything
A full-stack developer is essentially the Jack (or Jill)-of-all-trades in web development. Full-stack developers need to be knowledgeable about both front-end and back-end roles. This does not necessarily imply that you would need to be an expert in both roles, but you should fully understand the different applications and synergies they each imply. In order to work in this position, you will need to know the programming languages used by front-end and back-end developers. In addition to these languages, full-stack developers also specialize in databases, storage, HTTP, REST, and web architecture.
Full-stack developers are often required to act as liaisons between front-end and back-end developers. Full-stack developers need to be both problem solvers and great communicators. The end goal for a full-stack developer is to ensure that the user's experience is seamless, both on the front-end and on the back-end. In return, you can expect to earn a median salary of $100,000 – $115,000 a year for this role.
Taking the Next Step
Web development is both in-demand and lucrative! All three roles described above contribute to specific aspects of web development and the scope of each one can be customized to the industries and positions you feel best suit you. Regardless of which role you choose, all of them need a foundation in programming.
To gain the programming skills needed in each role, you can enroll in courses or learn independently. Coding bootcamps are a great way to boost your skillset quickly and efficiently.
Click here for some of our highly rated programming bootcamp options! Make sure to check out the discounts available to PowerToFly members.
READ MORE AND DISCUSS
Show less
Loading...