Packet
Work-life is straight out of modern Silicon Valley—a fully remote global team, JIRA updates, code reviews, and demanding deadlines.
Below is an article originally written by Linda Hemerik, Senior Technology Program Manager at PowerToFly Partner Packet, and published on January 17, 2020. Go to Packet's page on PowerToFly to see their open positions and learn more.
A Need for Adventure
My engineering role at Packet is the latest chapter in my life as a Dutchwoman in New York. I was born in Belgium, but I grew up in the Netherlands, where there's plenty of charming countryside to love—complete with dairy cows, windmills, and bicycles. If you haven't spent time in the Netherlands, coming up with ingenious solutions for difficult problems is deeply rooted in the culture. Not for nothing, or so the saying goes: "God made the earth, but the Dutch made Holland." Case in point: Almost half the country's land was repurposed using techniques now embraced around the world.
Even when I was young, I wanted to break free from the boundaries of the Dutch socio-cultural norm of "Doe normaal," which translates to "just be normal, already!" I yearned to see more of the world, and at 21, I set off for New Jersey working as a communications intern for Agfa as part of a global exchange program. I immediately felt at home in the U.S. and when my internship ended, I vowed I would return one day.
Fast forward some years, my husband at the time (also Dutch) and I had a family—four awesome kids born in different countries and we were living all around the world. As a full-time mom and the wife of a busy expat, there was little room for me to follow a traditional career path. Instead, I chose to seek out opportunities where I could give back to the communities I called home at that time. For instance, when living in Coahuila, Mexico, I volunteered and raised funds for an unsubsidized rehabilitation center serving patients with cerebral palsy. I was finding personal fulfillment with these experiences, developing a diverse skill set, and being a beacon for my growing family.
Shop til we drop, eh?
One might find it funny that my desire to shop online would result in a successful career venture. While living in India I tried to purchase items online from the U.S. and found that I was unable to do so without a U.S. credit card or mailing address. I assumed other expats were running into the same dilemma and I decided to develop a solution to mitigate this.
In 2008 we moved back to the U.S. and I started USUnlocked. Eighteen months after launching, we were profitable. Customers from over 200 countries were placing orders via U.S. websites using our service. When the company was acquired by Tern in 2015, I was in charge of rebuilding our software into the unique B2B "Fintech as a Service" platform that it still is using today. The original code was intended to solve one specific problem for one unique end-customer, however, we were really good at efficiently onboarding customers all over the world. As a result, we built a sophisticated back office for monitoring fund flows, and by retooling the software, we were able to build a SaaS product that allowed companies to launch payment products in a repeatable way.
I literally started at my kitchen table—receiving shipments, repackaging them, and shipping them from the local post office. It was slow going in the beginning, but in time I built up one of the largest re-packing and payments businesses targeting expats.
Pivot into Tech
I thought I was going into the shipping business when starting US Unlocked, yet in reality, it was the beginning of my tech career. I didn't have any experience building software, but I worked day and night over Skype with remote developers to translate my vision into code. This experience as a SaaS entrepreneur introduced me to people who were excited about using software to solve difficult problems in inventive ways, including Zachary Smith, Packet's co-founder and CEO who ended up offering me a job.
Linda can do It!
At the time, Packet was a small team (about 30) working to deliver the big promise of the cloud on bare metal. In those early days, as with any start up, it was important to roll-up-your-sleeves, dig in, and be nimble and flexible as my role and the company constantly evolved. The phrase "Linda can do it!," which is what the founders would say when a new challenge popped up was quickly embraced as my mantra. My Slack profile image, created by an engineer on my team, is still the embodiment of that spirit.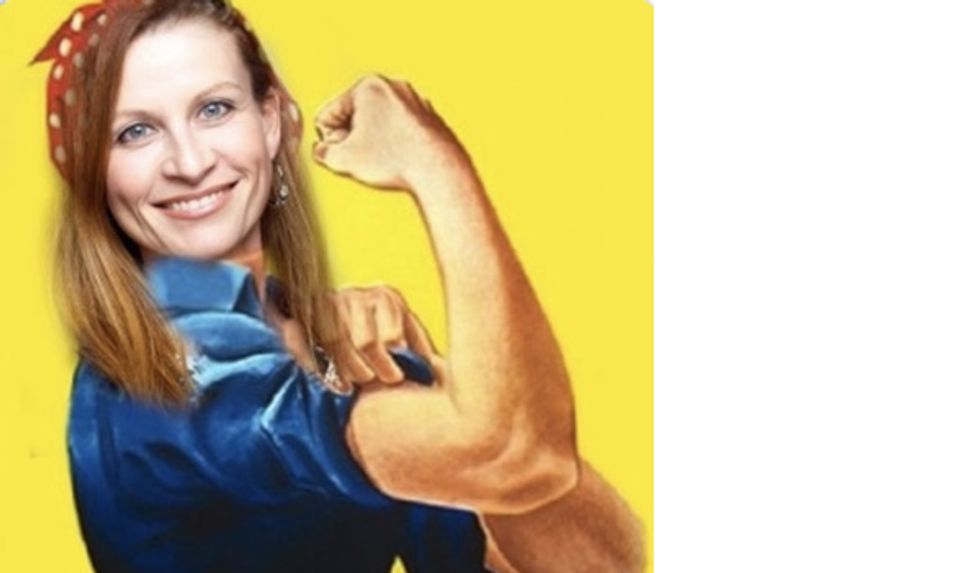 Stitching It All Together

My children, now grown, (three girls and one boy, now ages 20, 17, 15, and 13) have watched and supported my transformation from a " kitchen-table entrepreneur", to a business owner, to having a successful career in tech. When I reflect on my winding path, a few things come to mind:
The widely-adopted culture of remote work helps many employees achieve a healthy work/life balance. I have been able to juggle the responsibilities of being a mom, community advocate, and professional with the flexibility my job offered.
With so much to do (and very few people to do it) there are a lot of opportunities! As such, carving out a fulfilling career path is more attainable than ever. My journey demonstrates how it is possible to turn a good idea into a tangible business.
As the tech world matures and expands, companies are seeing the huge value-add of being more inclusive. My varied perspectives, personality and diverse experiences are welcomed at Packet.
Tips on Jumpstarting Your Career
Identify what you're good at. Some of the skills you take for granted are highly valuable. If you are unsure what those unique skills are, consult a professional network or consider working with an executive coach. If you're interested in the technical side, check out stellar programs like Pursuit or Recurse, or apply to a non-technical role as a starting point—the water cooler chat alone will teach you volumes.

Take on new challenges. I have found it very rewarding to take ownership in areas where there is a need, adding value by applying my organization, communication, and team-building skills. This combination pairs nicely with any startup's drive to execute. Looking back, each of the roles I have stepped into at Packet was a direct result of the initiatives I took.
Get organized. I have learned just how far you can go by setting daily goals and managing your time well. Looking at my career to date, I'm proud of just how far focus and working hard has taken me. Half-assedness is evidently not in my vocabulary!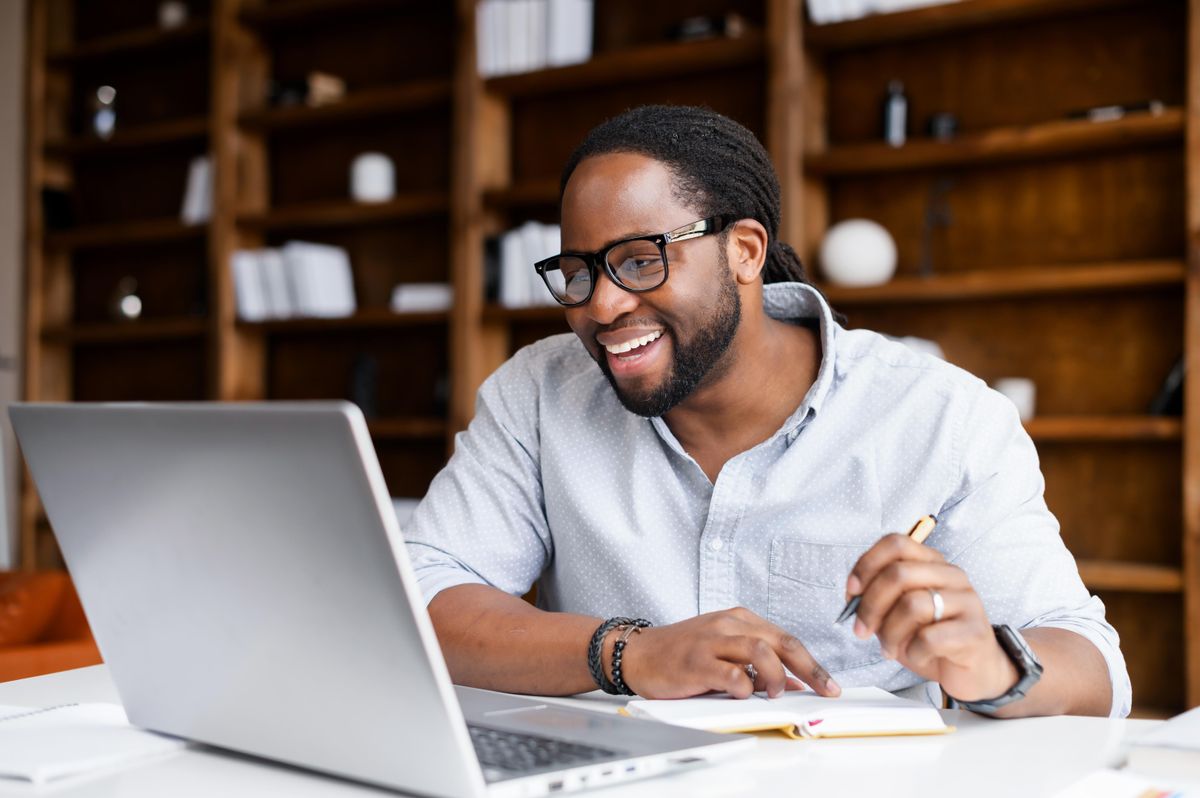 In the "Great Resignation," an estimated 47 million employees (and counting) voluntarily quit their jobs. The job market still hasn't recovered from the unprecedented "quit rate" of 3.3% at the Great Resignation's peak. Now, about 50% of the workforce are "quiet quitters" according to a Gallup poll — meaning, half of workers are disengaged at work and do only the minimum required of their job.
Having engaged talent is a competitive advantage for companies in today's work environment. Replacing an employee who's handed in their two-weeks notice can, after all, cost your company 21% of the employee's annual salary. Employee retention strategies — ones that go beyond a box of donuts in the breakroom — are key to keeping workers engaged in the workplace. But given that overly played-out retention tactics can be ineffective at best and make your company look insincere at worst, it's important to prioritize the right strategies. To that end, let's go over some new and improved employee retention strategies that you may not have tried yet.
In this article, you'll find:
Why employee retention strategies fail
The best employee retention strategies
Your employee retention strategy is your DEI initiative
Why employee retention strategies fail
There are plenty of employee retention strategy examples out there, but efforts can fall short. For your employee retention strategies project to be successful, you need to avoid these four common pitfalls.
1. Not delivering on promises. If you say you're going to do something, follow up on it. Consistency is key to building employee retention strategies. Don't ask employees to be honest about how they're feeling at work and then ignore their input. Or worse, promise big reform and fall short with token changes.
2. No trust. Studies indicate that "quiet quitting" is largely due to the relationship between employee and boss. Managers need the time, skills, and training to build solid relationships with staff. There are resource forums for people leaders to share ideas. Using tried-and-true best practices is the best strategy to build trust.
3. Siloed initiatives. Employee retention strategies can't just live in HR. The moment they become siloed within one department or position, they fail. Employee retention strategies need to be a priority in every department and at every level.
4. No resources. Employee retention strategies need resources. To put it plainly, unfunded initiatives don't work. Employees should be compensated for extra work such as sitting on an employee retention committee or putting together a workplace social. Likewise, pay raises and compensation should be a central part of the conversation. Remember, one of the main issues for quiet quitters is doing extra work for no extra pay.
The best employee retention strategies for 2022
With the don'ts out of the way, let's move on to the best employee retention strategies you can start implementing today.
Listen to your employees
Well-run companies spend time and effort collecting feedback and customer satisfaction information. But what about employees? Managers need to ask, "how's my driving?" Having data is critical to understanding how your employees are affected and making the necessary changes in order for employee retention strategies to take off. Send out an anonymous workplace survey asking about stress levels, feelings of creativity, people's sense of inclusion, and how connected they are with their managers. If you're not sure what to measure, start with a couple in-depth interviews. See what people want to talk about. The responses in the interviews will give you the basis for your wider survey.
Be transparent
If you ask your employees to be honest in giving feedback, management needs to be honest and transparent too. Acknowledge publicly the challenges the company faces based on what your employees have told you. This is the first step in accountability. Be transparent about compensation, pay raises, and benefits. Did you realize it is perfectly legal for employees to openly discuss compensation? This traditional taboo is becoming a common water cooler conversation. Social media is informing workers how to advocate for themselves. Meet them where they are. Actions speak louder than words.
Recognize and reward people, not just numbers
Over 1 in 5 employees does not feel valued at work. Feeling valued means knowing that your work is worthwhile and desirable. Watching the same sales people get rewarded for hitting their numbers again and again can be demoralizing for those who go comparatively unrecognized. Know your team and what they're working on. Openly celebrate different kinds of triumphs, big and small, and be specific when you do. Helping people feel seen takes more than a generic "good job."
Be flexible about work
Rethink how, where, and how long we do work. Research shows that 52% of workers prefer a hybrid remote-office work model. Employees even prefer it over a 10% pay raise. Employers must respond to this need as part of honing effective employee retention strategies.
And, as far as flexibility goes, time ownership is a massive benefit to offer employees — including by enabling them to work fewer days. Iceland is a leader in experimenting with the 4-day work week. Icelandic companies found it reduced burnout while improving work-life balance. Consider flexible arrangements that have proven results like these. Imagine how teams can be ambassadors for the company when they enjoy a new normal.
Facillitate growth
Employees that can't see a clear career path within their company will look elsewhere to grow. The longer an employee stagnates in a position, the more their likelihood of leaving increases. Managers need to regularly work with each employee to envision their growth. Movement can be within their same position or laterally, as well. Give employees a discretionary budget for ongoing education and skills enhancement. Encourage projects and rotations with different departments to learn new skills.
Dust off that DEIB initiative
The best employee retention strategies are ones that are formed through a DEIB lens. DEIB strategies can be innovative for employee retention, as they (should) focus on all the things that make everyone supported, safe, and valued in the workplace. DEIB is, after all, not about making special accommodations for marginalized people; it's about making the workplace better for everyone.
Your best employee retention strategy is a strategic DEIB initiative
DEIB initiatives make apt springboards for a number of successful employee retention strategies by listening to talent, creating custom work environments, and making employees across identities feel valued. Focus your efforts on DEIB, and employee retention will be one of many positive outcomes. PowerToFly has expert
DEIB consultants
that can help you jump start your DEIB-informed employee retention plan.
READ MORE AND DISCUSS
Show less
Loading...