GET EMAIL UPDATES FROM POWERTOFLY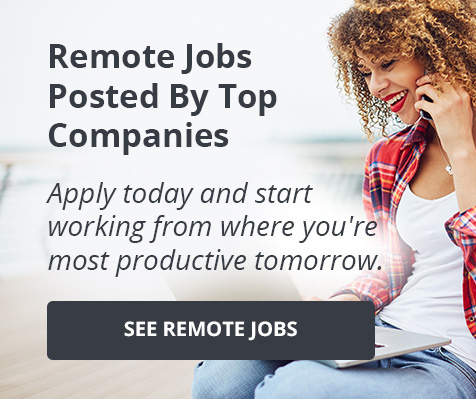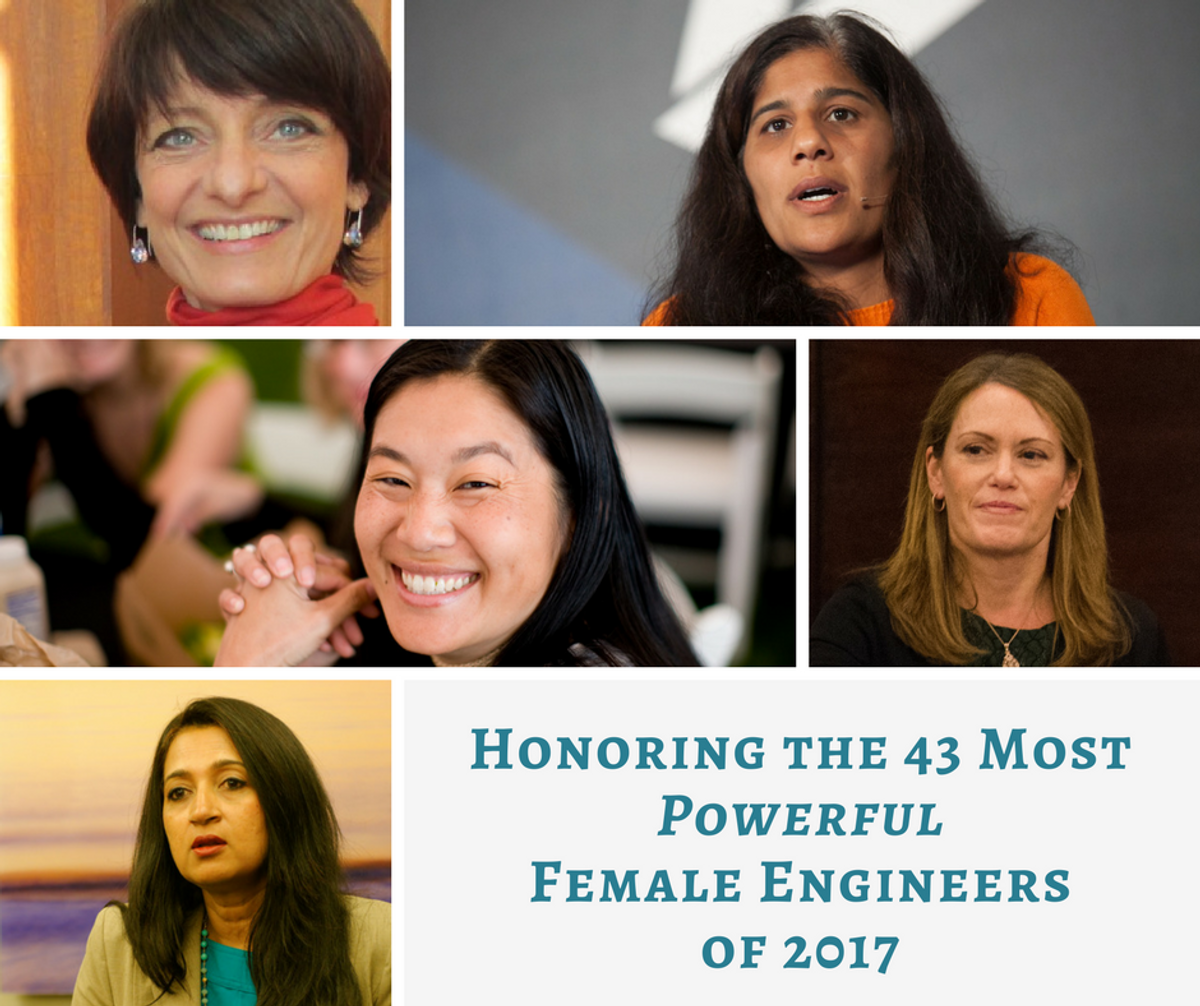 February 24, 2017
Companies That Care
Business Insider Honors the 43 Most Powerful Female Engineers of 2017
We salute our friends at Business Insider for celebrating the 43 most powerful female engineers in U.S. tech, just in time for National Engineers Week (February 19-25).  
---
While we can all agree that attracting and retaining female top tech-talent is challenging, to say the least, praising our community trailblazers takes on even greater importance in helping to change the tide, and ultimately, history, for future generations of female engineers.
So, hats off to Business Insider for their commendation of these amazing women; take a peek below at this year's honorees and get ready to feel ALL the feels.
43. Selina Tobaccowala, Founder, Gixo
42. Kamilah Taylor, Senior Software Engineer, LinkedIn
41. Casey Edgeton, Senior Product Designer, Forward
40. Julia Collignon, Senior Manager, Renewable Energy Development, Tesla
39. Raylene Yung, Engineering Lead, Stripe
38. Stephanie Butler, Technology Innovation Architect, Texas Instruments
37. Natalia Burina, Director of Product Management, Community Cloud, Salesforce
36. Surabhi Gupta, Engineering Manager, Airbnb
35. April Underwood, VP of Product, Slack
34. Cheryl Porro, SVP, Technology and Products, Salesforce.org
33. Alyssa Henry, Head of Engineering, Square
32. Anne Aaron, Director of Video Algorithms, Netflix
31. Lili Cheng, Engineer, AI & Research, Microsoft
30. Joyce Tung, VP of Research, 23andMe
29. Bear Douglas, Developer Advocacy Lead, Slack
28. Raji Arasu, SVP of Platform and Services, Intuit
27. Deb Liu, VP of Platform and Marketplace, Facebook
26. Melody Meckfessel, Senior Engineering Director, Cloud Platform, Google
25. Kate Bergeron, VP, Hardware Engineering, Apple
24. Myra Haggerty, VP, Sensor Software and UX Prototyping, Apple
23. Aparna Ramani, Director of Engineering, Realtime Data, Facebook
22. Sophia Velastegui, Head of Product Architecture Roadmap, Nest
21. Jill Wetzler, Director of Engineering, Lyft
20. Komal Mangtani, Head of Business Intelligence, Uber
19. Clara Liang, Director of Product, Airbnb
18. Joy Dunn, New Product Innovation Lead, SpaceX
17. Tamar Bercovici, Director of Engineering, Box
16. Marianna Tessel, SVP of Engineering, Docker
15. Isabel Mahe, VP, Wireless Technologies, Apple
14. Susie Armstrong, SVP, Engineering, Qualcomm
13. Sarah Clatterbuck, Director of Engineering, Application Infrastructure, LinkedIn
12. Anjali Joshi, VP of Product Management, Google
11. Nandini Ramani, VP of Engineering, Twitter
10. Jana Messerschmidt, VP of Global Business Development & Platform, Twitter
9. Jocelyn Goldfein, General Partner, Zetta Ventures
8. Rosa Ramos-Kwok, Managing Director, Shared Services Operations Technology, Bank of America
7. Yanbing Li, SVP and General Manager, Storage and Availability, VMware
6. Regina Dugan, VP of Engineering, Building 8, Facebook
5. Priya Balasubramaniam, VP of iPhone Operations, Apple
4. Reates Curry, Technical Expert, Research & Innovation, Ford
3. Barbara Rusinko, VP of Nuclear, Security & Environmental, Bechtel
2. Jill Hruby, Director, Sandia National Laboratories
1. Peggy Johnson, EVP, Business Development, Microsoft
Unstoppable Domains
💎 Partnerships in remote environments is one of the most important aspects to construct in a company. Watch the video to the end to get good tips on how to do it successfully.
📼Wondering how to create partnerships in remote environments? Play this video to get three top tips that will help you to achieve it. You'll hear from Olga Shvets, HR Business Partner, and Viktoriia Litvinchuk, People Team Operations at Unstoppable Domains, who will explain the essentials of this process.
📼How to build partnerships in remote environments? Tip #1: Communicate Effectively. Communication is the key to enabling your remote team to be successful. Choose the channel that works best. For this, chat with your employees and see what they use to communicate, that's how you find the best solution. Also, make sure your team is on board with your internal tools and they know what, how, and where they need to use them.
📼A requisite for building partnerships in remote environments is Tip #2: Show appreciation. Appreciation is shown through your actions. Let your employees know that you value everything they do for the company. Create a special gratitude channel where everyone can share their appreciation for their colleagues for some contribution. Celebrate some wins, promotions, and everything that is important for the company. If you appreciate the employees, employees do the same for the company.
Create Partnerships In Remote Environments Using Trust - Tip #3: Give Honest Feedback
Use engagement surveys! They are a quick and effective way to receive honest feedback from your team and you can see what's working well and what needs to be improved. Your main priority is to create spaces where managers and employees can share honest, relevant feedback.
📨 Are you interested in joining Unstoppable Domains? They have open positions! To learn more, click here.
Get to Know Olga Shvets
If you are interested in a career at Unstoppable Domains, you can connect with Olga on LinkedIn. Don't forget to mention this video!
More About Unstoppable Domains
Unstoppable Domains is bringing user-controlled identity to 3 billion+ internet users by issuing domain names on the blockchain. These domains allow users to replace cryptocurrency addresses with human-readable names, host decentralized websites, and much more.
By selling these domains direct to consumers for a one-time fee, the company is making a product that will change cryptocurrency and shape the future of the decentralized web by providing users control over their identity and data.
READ MORE AND DISCUSS
Show less
Loading...