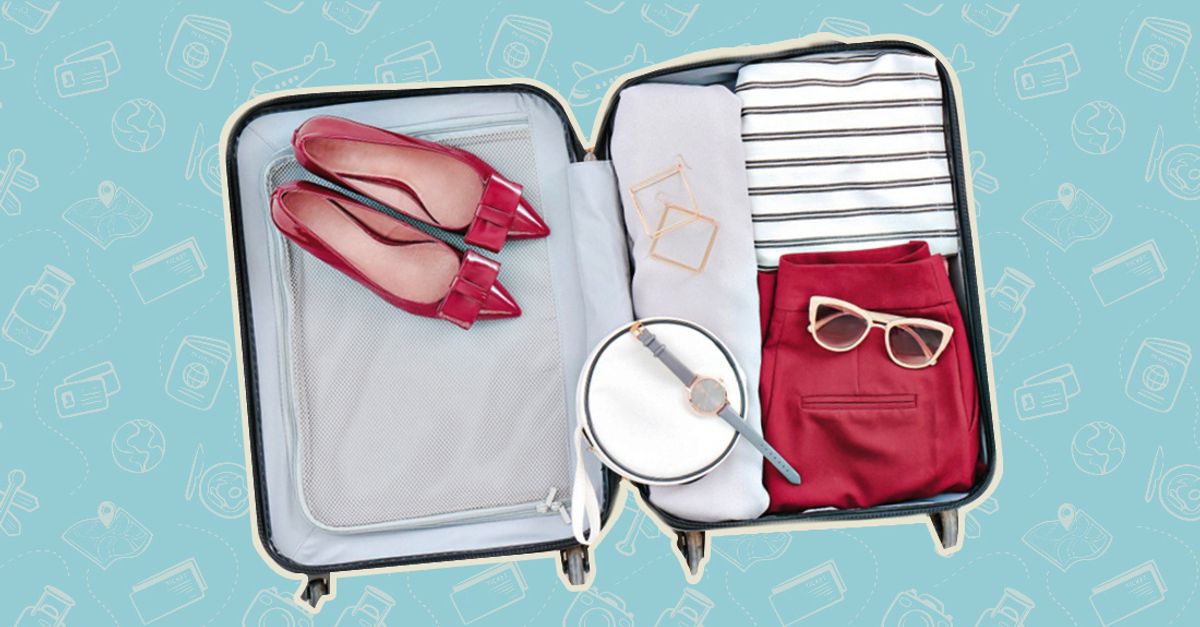 Career Growth and Advice
No Checked Luggage Required
Business travel can be fun: making new professional contacts, crushing your meetings, and not feeling bad about finally cracking open the novel that's been on your reading list forever (because what else are you supposed to do while you wait for your plane to board?).

---
But business travel is fun only if it goes smoothly. If you're fumbling the day of your trip to throw together your carry-on, or if you arrive at your destination only to find yourself frantically shopping for meeting-appropriate shirts because you somehow forgot to bring one, fun won't be on your agenda.
To avoid those outcomes, consult this business trip packing list before you travel.
Your All-Inclusive Business Trip Packing List
Luggage:
Carry-on of your choice. Your goal here is not to have to waste time or energy waiting in baggage claim, playing luggage Jenga in the truck of your taxi or rental car, or dragging around unnecessary weight. If your trip is less than a week long, you should have no problem fitting all your goods into a carry-on. I love a backpack for its flexibility, but you can also use a small roller bag.
Personal item. Whether you use a purse, backpack, laptop bag, or briefcase, pick something professional-looking that you can use to keep important items close to you during travel and to transfer meeting materials as needed. You could bring a bag as well as a briefcase, but do you really need both?
Clothing:
Travel outfit. If you'll have time to change at your destination, go for comfy athletic clothes and shoes you can work out in. That'll keep you feeling good on the plane, and if you have energy for a run or gym session during your trip, you'll be ready. If you're the kind of person is comfortably sitting for hours in jeans, you can travel in those, too. They're also ideal if you'll have time for a more casual night out with coworkers or clients.
One to two pairs of bottoms. If you're going for a day or two, pick one; if longer, feel free to pack two. Depending on the formality of your meetings and your preferences, you can choose whatever you prefer between pants, skirts, and dresses. If you are bringing two options, make sure they're the same color so that you don't have to bring additional tops, shoes, or belts to match them.
One jacket or blazer, if necessary for the level of formality of your trip.
One top per day. Choose blouses or tops with darker prints, which don't show stains as easily. Also, make sure to choose fabrics that don't easily wrinkle. While your hotel room or Airbnb probably has an iron, who wants to have to use it?
Underwear (including bras) and socks or hose. This is the one category I give you permission to go all out in. Bring as many pairs as you want, with one pair per day at a bare minimum; they're small and there's nothing worse than having to wear a pair of underwear you've washed in the sink and dried with a hair dryer.
Shoes. Here, I give you no such permission. Aside from your travel shoes, which should be either athletic shoes or casual going-out shoes (and in either case should be inordinately comfortable), choose one pair that will work with all of the business clothes you have.
Pajamas. Bring whatever you like to sleep in. Getting a good night's rest away from home is hard enough as it is; give yourself your best chance by bringing whatever you usually wear.
Toiletries:
Personal hygiene products. Count on using hotel shampoo, conditioner, and body wash options to save luggage space, unless you've got a specific routine and/or want to cut down on your single-use plastics use (for hotels that still have them—many are switching to bulk dispensaries, which are more environmentally-friendly). In that case, bring reusable, 3-oz.-or-less containers of whatever you use at home. Other toiletries to bring along: toothbrush, toothpaste, and deodorant.
Skin and hair care products. Do you use lotion, sunscreen, facial cleansers, or hairspray? Don't leave them behind.
Vision products. Contacts, contact solution, glasses, eye drops—whatever you may need, bring along.
Other toiletries. You might want to bring makeup, a razor, or shaving cream.
Documents:
Travel documents. You probably have most of these on your phone; if you're going paperless, make sure any boarding passes, reservations, and maps are downloaded and available offline, in case you find yourself without cell coverage. If you're traveling domestically, make sure you've got your ID. If internationally, put your passport in a safe place (and a copy of it in your carry-on), along with any other necessary paper documents.
Envelope. If you need to submit hard-copy receipts for your expense report, keep them all in one place. If you don't, take a photo of each and upload it to a designated folder (or when the option is available, choose to have your receipts emailed to you). You'll thank yourself for staying on top of this later.
Meeting materials. Along with soft copies of your presentations, bring a few hard copies, just in case. Bring a few business cards, too, to give to meeting or conference attendees you haven't met before.
Tech:
Laptop or tablet. Try to bring just one, with its requisite chargers and accessories (mouse, case).
Headphones. Preferably noise-cancelling for use on travel days.
Power bank. A small one that has enough juice to charge up your tech in case you find yourself without easy access to an outlet.
Phone (I doubt you'd forget it, but I'm aiming to be thorough here, okay) and charger.
Miscellaneous:
Sunglasses
Reusable water bottle
Travel pillow
Appropriate outer-wear
Hand sanitizer and sanitizing wipes. Have you seen Naomi Campbell's video about how she disinfects everything around her plane seat before she sits down in it? You may not need to go quite so far, but sanitizing your hands before touching your eyes, nose, or mouth during travel is a good idea; airport germs are not your friend.
Bathing suit, but only if you promise me you're actually going to do laps in the hotel pool. Otherwise it'll just take up space and make you sad that you weren't able to use it.
If you have other things that make your life easier or make you feel more comfortable—melatonin, an eye mask, aromatherapy drops—or items from your office that make you more productive and you can easily bring with you, feel free to throw those in, too. You should still have a bit of room!
I leave you with my business traveler's blessing: may this business travel packing list prep you well for your journeys ahead, may your flights be on time and your turbulence nonexistent, and may you sign all the deals, land all the clients, and make all the impact possible.
Related Articles Around the Web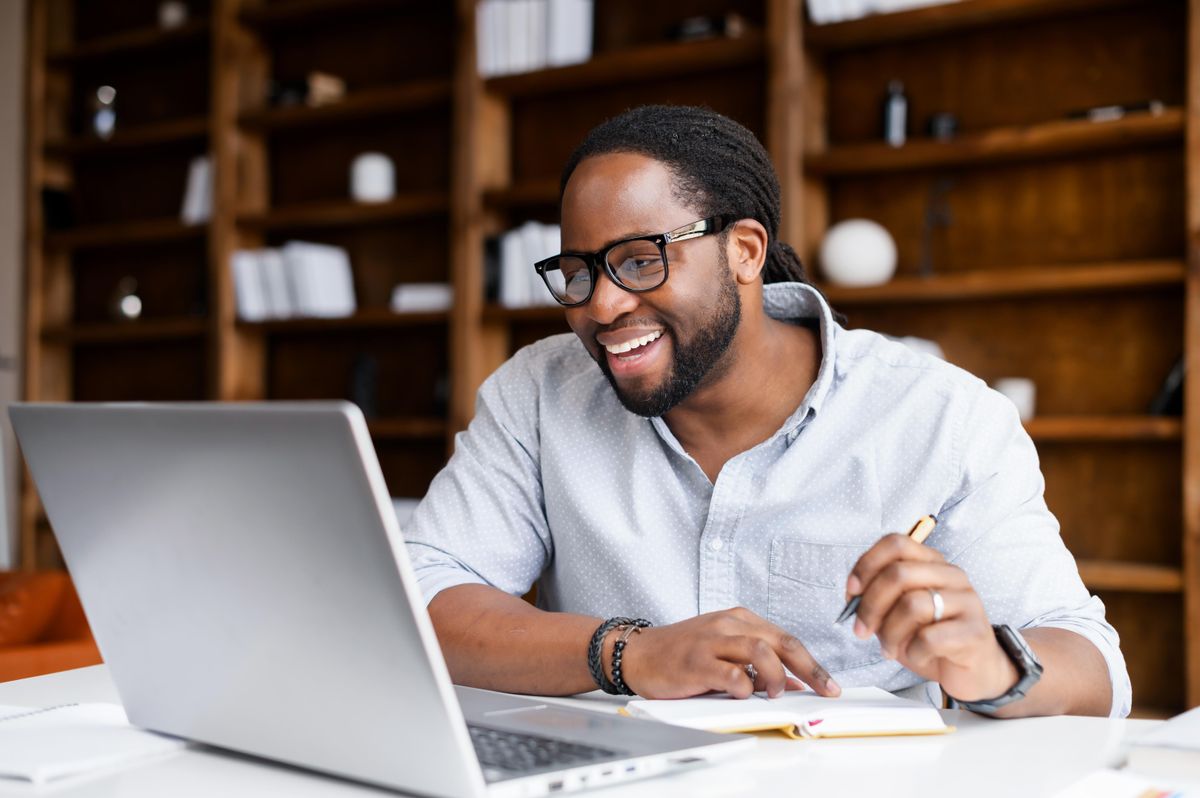 In the "Great Resignation," an estimated 47 million employees (and counting) voluntarily quit their jobs. The job market still hasn't recovered from the unprecedented "quit rate" of 3.3% at the Great Resignation's peak. Now, about 50% of the workforce are "quiet quitters" according to a Gallup poll — meaning, half of workers are disengaged at work and do only the minimum required of their job.
Having engaged talent is a competitive advantage for companies in today's work environment. Replacing an employee who's handed in their two-weeks notice can, after all, cost your company 21% of the employee's annual salary. Employee retention strategies — ones that go beyond a box of donuts in the breakroom — are key to keeping workers engaged in the workplace. But given that overly played-out retention tactics can be ineffective at best and make your company look insincere at worst, it's important to prioritize the right strategies. To that end, let's go over some new and improved employee retention strategies that you may not have tried yet.
In this article, you'll find:
Why employee retention strategies fail
The best employee retention strategies
Your employee retention strategy is your DEI initiative
Why employee retention strategies fail
There are plenty of employee retention strategy examples out there, but efforts can fall short. For your employee retention strategies project to be successful, you need to avoid these four common pitfalls.
1. Not delivering on promises. If you say you're going to do something, follow up on it. Consistency is key to building employee retention strategies. Don't ask employees to be honest about how they're feeling at work and then ignore their input. Or worse, promise big reform and fall short with token changes.
2. No trust. Studies indicate that "quiet quitting" is largely due to the relationship between employee and boss. Managers need the time, skills, and training to build solid relationships with staff. There are resource forums for people leaders to share ideas. Using tried-and-true best practices is the best strategy to build trust.
3. Siloed initiatives. Employee retention strategies can't just live in HR. The moment they become siloed within one department or position, they fail. Employee retention strategies need to be a priority in every department and at every level.
4. No resources. Employee retention strategies need resources. To put it plainly, unfunded initiatives don't work. Employees should be compensated for extra work such as sitting on an employee retention committee or putting together a workplace social. Likewise, pay raises and compensation should be a central part of the conversation. Remember, one of the main issues for quiet quitters is doing extra work for no extra pay.
The best employee retention strategies for 2022
With the don'ts out of the way, let's move on to the best employee retention strategies you can start implementing today.
Listen to your employees
Well-run companies spend time and effort collecting feedback and customer satisfaction information. But what about employees? Managers need to ask, "how's my driving?" Having data is critical to understanding how your employees are affected and making the necessary changes in order for employee retention strategies to take off. Send out an anonymous workplace survey asking about stress levels, feelings of creativity, people's sense of inclusion, and how connected they are with their managers. If you're not sure what to measure, start with a couple in-depth interviews. See what people want to talk about. The responses in the interviews will give you the basis for your wider survey.
Be transparent
If you ask your employees to be honest in giving feedback, management needs to be honest and transparent too. Acknowledge publicly the challenges the company faces based on what your employees have told you. This is the first step in accountability. Be transparent about compensation, pay raises, and benefits. Did you realize it is perfectly legal for employees to openly discuss compensation? This traditional taboo is becoming a common water cooler conversation. Social media is informing workers how to advocate for themselves. Meet them where they are. Actions speak louder than words.
Recognize and reward people, not just numbers
Over 1 in 5 employees does not feel valued at work. Feeling valued means knowing that your work is worthwhile and desirable. Watching the same sales people get rewarded for hitting their numbers again and again can be demoralizing for those who go comparatively unrecognized. Know your team and what they're working on. Openly celebrate different kinds of triumphs, big and small, and be specific when you do. Helping people feel seen takes more than a generic "good job."
Be flexible about work
Rethink how, where, and how long we do work. Research shows that 52% of workers prefer a hybrid remote-office work model. Employees even prefer it over a 10% pay raise. Employers must respond to this need as part of honing effective employee retention strategies.
And, as far as flexibility goes, time ownership is a massive benefit to offer employees — including by enabling them to work fewer days. Iceland is a leader in experimenting with the 4-day work week. Icelandic companies found it reduced burnout while improving work-life balance. Consider flexible arrangements that have proven results like these. Imagine how teams can be ambassadors for the company when they enjoy a new normal.
Facillitate growth
Employees that can't see a clear career path within their company will look elsewhere to grow. The longer an employee stagnates in a position, the more their likelihood of leaving increases. Managers need to regularly work with each employee to envision their growth. Movement can be within their same position or laterally, as well. Give employees a discretionary budget for ongoing education and skills enhancement. Encourage projects and rotations with different departments to learn new skills.
Dust off that DEIB initiative
The best employee retention strategies are ones that are formed through a DEIB lens. DEIB strategies can be innovative for employee retention, as they (should) focus on all the things that make everyone supported, safe, and valued in the workplace. DEIB is, after all, not about making special accommodations for marginalized people; it's about making the workplace better for everyone.
Your best employee retention strategy is a strategic DEIB initiative
DEIB initiatives make apt springboards for a number of successful employee retention strategies by listening to talent, creating custom work environments, and making employees across identities feel valued. Focus your efforts on DEIB, and employee retention will be one of many positive outcomes. PowerToFly has expert
DEIB consultants
that can help you jump start your DEIB-informed employee retention plan.
READ MORE AND DISCUSS
Show less
Loading...