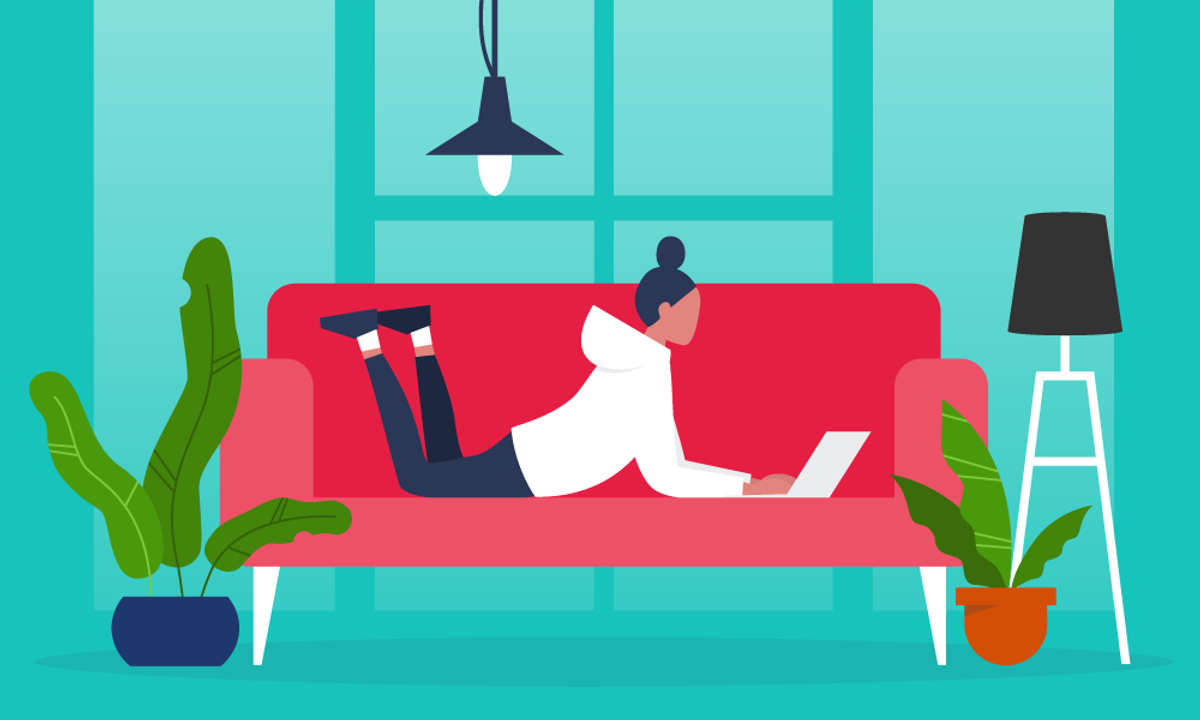 Cover Letter Tips
4 Tips From A Successful Career Pivoter
Making a career change is not uncommon. In fact, oftentimes it's totally necessary to pivot careers in order to continue developing your skillset.
However, what's more terrifying than making a career change itself? How about writing a cover letter that convinces a hiring manager that you're actually capable of making the change and being successful...
---
This idea doesn't scare Aurora Meneghello, founder of "Repurpose Your Purpose," an organization helping career pivoters find their professional purpose. She too made a huge career pivot from photographer to marketer, and understands what is needed to make a cover letter stand out among a sea of applicants.
We chatted w/ Aurora of Repurpose Your Purpose, who gave us 4 tips to keep in mind when writing your career change cover letter.
1. Reconnect with yourself and your core values.
"The most common reason to pivot careers is a result of one of the following being violated: Your sense of self, your relationships, your values or your resources."
Maybe you're making a change because you're not using the skills you'd like to, or the people you work with are very cold? Maybe you are required to do something that is in direct conflict with your values, or you'd just like more time with your family? Perhaps you flat out aren't being paid enough.
The more you reflect on the motivator(s) of your unhappiness in your previous role and reconnect with yourself in the present moment, the more confident you will be in mastering your career change cover letter. It will shine through in your voice as you speak about yourself and your goals.
2. Speak their language.
"More than likely, you have a ton of transferable skills. Reclaiming what you're good at and talking about it with different target words is key. Let language change the way you talk about it."
Ask yourself if you know what this new company values most. When you know what's important to them, you'll be able to link your values and experience with their objectives.
Reading articles, books, or listening to podcasts that are related to the new field will help you develop that new lingo for you to inject into your cover letter.
3. Think positive.
"Avoid negative language. Don't talk about what you did not like in your previous career. Instead, use that space to go positive! Talk about what you're excited to contribute to the new role.
Ok, but what if you don't have much experience in this new field? Don't let that get you stuck. Sometimes career pivoters get blinded by their talents and forget the many skills they've picked up along the way. Talk about your successes and highlight any skill that may relate to the new role.
4. Own your story.
"If you don't intentionally decide how to talk about yourself, how to put together the thread that links your career change, potential employers will fill the gap for you."
The magic is inside of the story you tell. Tell a story that will show how you're such a valuable asset to the team. Don't leave room for them to try to guess for you. Make sure you're being very clear of what your value is and what you bring to the table. A compelling story that links your experiences with this new role can make or break your career change cover letter.
---
In this
Chat & Learn
, Aurora breaks down the core of why career change happens and how to transition successfully. The cover letter is the precipice of the pivot. It's an opportunity to show your truth, excitement, and expertise on paper as you make the big jump. In order to do this, you must reconnect with yourself and your core values, learn how to speak their language, and own your story
Oh, and have fun while you're at it!
Congratulations on making the choice to pivot.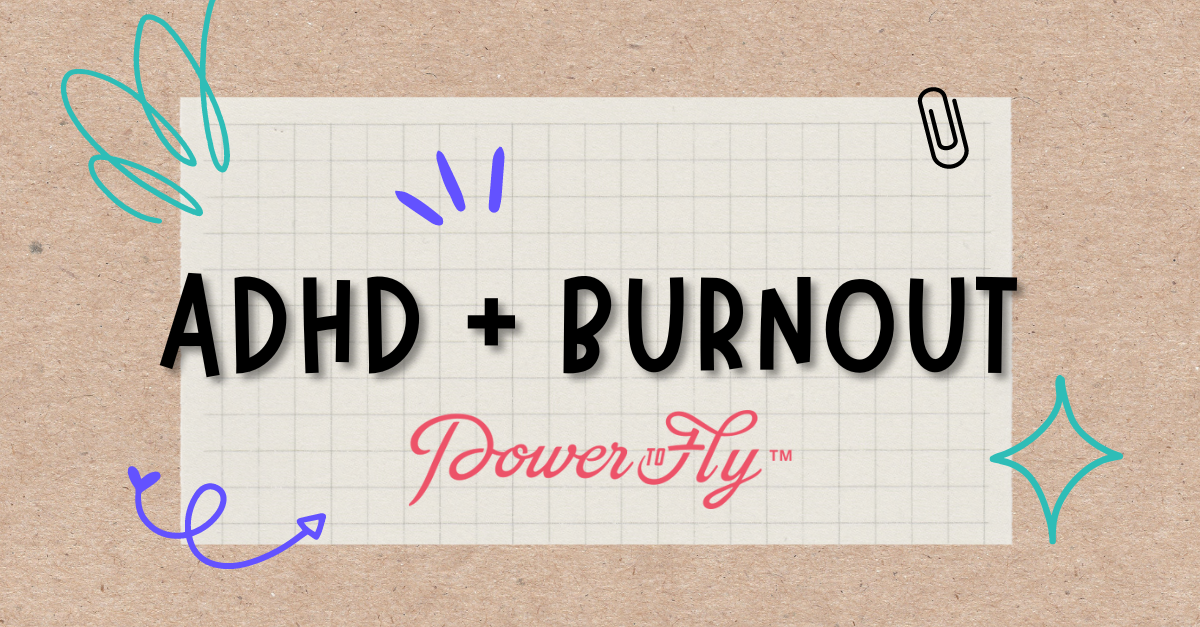 Diversity, Equity, and Inclusion
Have you ever been so exhausted that you quit your job?
You may have been experiencing burnout.
Burnout is characterized by overwhelming exhaustion, detachment from your work, and a sense of ineffectiveness.
And while anyone can experience burnout, if you have ADHD, you may be more susceptible to it.
Before you get to the point where quitting feels like your only option, there are steps you can take to set healthy boundaries and start feeling more like yourself again. Read on to learn how you can recognize burnout in yourself, and what to do if you're experiencing it!
How Does ADHD Burnout Feel?
There are some clear signs that you're burning out, but ADHD can make the descent to burnout harder to detect. These warning signs include:
Lack of motivation - not wanting to do the things you need to do or the things you love.
Exhaustion - feeling overly tired both mentally and physically.
Irritability and mental fatigue - feeling short-tempered, mean, or like you snap easily.
Physical discomfort - body aches, low energy levels, and general pain.
Negative outlook - the tendency to find something wrong with nearly everything.
Emotional dysregulation - feeling weepy, sad, or unable to smile or connect with others.
Generally, burnout starts with taking on too much. Exhaustion creeps in, and you feel like every day is working against you because you are constantly overwhelmed. You may start to feel like the entire world is spinning out of control, or like no matter what you do you can't keep up (or catch up).

If this resonates with you, you might be on the road to ADHD burnout.
Why People with ADHD Can Be More Susceptible to Burnout
So why does ADHD make some folks more susceptible to burnout? There are a few common ADHD traits that often result in behaviors correlated with burnout (taking on too much, working too long, etc.):
Hyperfocus - ADHD is not exclusively about attention deficits. In fact, hyperfocus is the opposite – a deep, intense concentration to the point of being oblivious to your surroundings. Per WebMD, hyperfocus is a state of highly-focused attention that lasts for an extended period of time. You concentrate on something so hard that you lose track of everything else going on around you. When hyperfocus sets in at work, it can be hard to unplug or be aware of the people and environment around you.
Time Tracking - Losing track of time is one thing, but if you find yourself losing track of hours without realizing it, that could be related to burnout. People with ADHD perceive time not as a sequence of events the way others usually do, but as a diffuse collection of events viscerally connected to the people, activities, and emotions that fill them.
Difficulty Prioritizing - Do you take on too much and then struggle to prioritize it? When someone asks for help, does everything often go to the wayside so you can jump in? Or maybe the daunting anticipation of the tasks ahead prevents you from starting. Per ADDitude, ADHD impacts your temporal processing abilities, which can affect executive functioning.
Combating ADHD Burnout
If you think you may be suffering from ADHD burnout, there are a few ways to take back control. Here are three tips for combating ADHD burnout:
Reserve Your Yeses - Pump the brakes when you recognize the early signs of ADHD burnout. Start reserving your yeses right away. Say no, and practice not apologizing. It is okay to say, "I have a lot on my plate right now and cannot take that on. Thanks for thinking of me." Saying no is nothing to apologize for, and it should be celebrated! You are working to protect your energy above all else.
Practice Over-Estimating - If you think you could knock something out in a day, give yourself a week. Overestimate on time and allow yourself the grace to have a little more time than usual to complete projects. Slowing down when starting a new job or role will help you produce high-quality work and prevent ADHD burnout.
Drop the Mask - Be honest with your employer and friends. Let them know that although you seem to keep up internally, you struggle. Identifying ADHD burnout from the outside can be extremely difficult. Your honesty and transparency will position you to determine if your environment is supportive and inclusive.
How to Support Colleagues Dealing with ADHD Burnout
The experiences above may not resonate with you personally, but perhaps you've noticed other people you work with describe or experience them.
If you're a manager, there are several ways you can support colleagues with ADHD (as well as neurodivergent employees more generally) to help prevent burnout. Ask for clarity on when they have felt the most supported at work. Discovery questions like, "how did you feel at that time?" or "how was the pace of that project?" can help you to understand their actual capacity.
Download this free guide
if you're looking for more ways to support your neurodivergent coworkers. Work with your DEIB and HR team to develop new neurodivergent inclusivity standards to help you stay ahead of the ADHD burnout cycle.
READ MORE AND DISCUSS
Show less
Loading...