GET EMAIL UPDATES FROM POWERTOFLY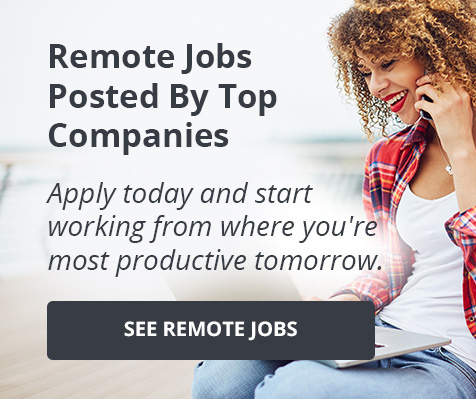 July 10, 2019
popular
How To Write A Career Change Cover Letter
4 Tips From A Successful Career Pivoter
Making a career change is not uncommon. In fact, oftentimes it's totally necessary to pivot careers in order to continue developing your skillset.
However, what's more terrifying than making a career change itself? How about writing a cover letter that convinces a hiring manager that you're actually capable of making the change and being successful...
---
This idea doesn't scare Aurora Meneghello, founder of "Repurpose Your Purpose," an organization helping career pivoters find their professional purpose. She too made a huge career pivot from photographer to marketer, and understands what is needed to make a cover letter stand out among a sea of applicants.
We chatted w/ Aurora of Repurpose Your Purpose, who gave us 4 tips to keep in mind when writing your career change cover letter.
1. Reconnect with yourself and your core values.
"The most common reason to pivot careers is a result of one of the following being violated: Your sense of self, your relationships, your values or your resources."
Maybe you're making a change because you're not using the skills you'd like to, or the people you work with are very cold? Maybe you are required to do something that is in direct conflict with your values, or you'd just like more time with your family? Perhaps you flat out aren't being paid enough.
The more you reflect on the motivator(s) of your unhappiness in your previous role and reconnect with yourself in the present moment, the more confident you will be in mastering your career change cover letter. It will shine through in your voice as you speak about yourself and your goals.
2. Speak their language.
"More than likely, you have a ton of transferable skills. Reclaiming what you're good at and talking about it with different target words is key. Let language change the way you talk about it."
Ask yourself if you know what this new company values most. When you know what's important to them, you'll be able to link your values and experience with their objectives.
Reading articles, books, or listening to podcasts that are related to the new field will help you develop that new lingo for you to inject into your cover letter.
3. Think positive.
"Avoid negative language. Don't talk about what you did not like in your previous career. Instead, use that space to go positive! Talk about what you're excited to contribute to the new role.
Ok, but what if you don't have much experience in this new field? Don't let that get you stuck. Sometimes career pivoters get blinded by their talents and forget the many skills they've picked up along the way. Talk about your successes and highlight any skill that may relate to the new role.
4. Own your story.
"If you don't intentionally decide how to talk about yourself, how to put together the thread that links your career change, potential employers will fill the gap for you."
The magic is inside of the story you tell. Tell a story that will show how you're such a valuable asset to the team. Don't leave room for them to try to guess for you. Make sure you're being very clear of what your value is and what you bring to the table. A compelling story that links your experiences with this new role can make or break your career change cover letter.
---
In this
Chat & Learn
, Aurora breaks down the core of why career change happens and how to transition successfully. The cover letter is the precipice of the pivot. It's an opportunity to show your truth, excitement, and expertise on paper as you make the big jump. In order to do this, you must reconnect with yourself and your core values, learn how to speak their language, and own your story
Oh, and have fun while you're at it!
Congratulations on making the choice to pivot.
Talent
10 Full-Time Roles You Can Do Remotely! [Updated Sept 2021]
[This article was updated September 20, 2021]
Work-from-home jobs sometimes get a bad reputation: low pay, repetitive work, micromanagement... the list goes on. But if one good thing has come out of 2020, it's that it's redefined working from home. Remote work has come a long way, and the opportunities to work from home in 2021 are more promising than ever before.
If you're like me, and freelance, task-oriented remote jobs like article writing, data entry, transcription, or professional survey taking (yep, that exists), aren't your thing - don't worry. There are more full-time remote opportunities than ever before that offer you the freedom to manage your own time, the security of consistent monthly income, the support of a team, and the promise of growth. In fact, we've got close to 5,000 on PowerToFly.
So, if you're looking for a remote opportunity in 2021 that will push you to develop professionally, look no further than our list of the 10 best work-from-home jobs. And by best, we mean fun, challenging roles that will help you grow, while making a respectable income.
All the jobs listed have average salaries between 45 and 119k, and have average or higher-than-average growth potential (based off of the U.S. Bureau of Labor Statistics' predictions for growth from 2018 to 2028 and/or LinkedIn's 2020 Emerging Jobs Report).
10 Best Work-From-Home (Remote) Jobs for 2021
Jobs sorted from highest to lowest average salary. (Salary data taken from ZipRecruiter, Glassdoor, LinkedIn, and/or the U.S. BLS depending on availability and specificity to remote roles.)
-----

Interested in one of the roles above? Check out these resources for landing your dream remote job and get ready to reap the full benefits of remote work in 2021 - doing what you like, where you like. Good luck!
[A version of this article was originally published on Dec. 19, 2018]

READ MORE AND DISCUSS
Show less
Loading...