GET EMAIL UPDATES FROM POWERTOFLY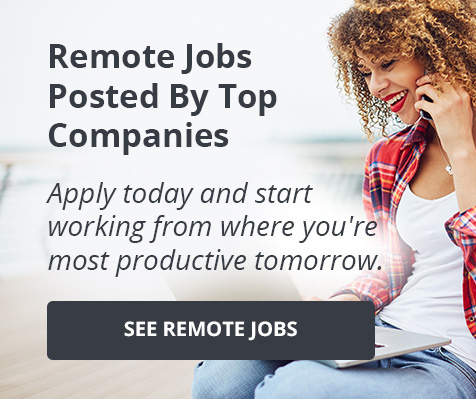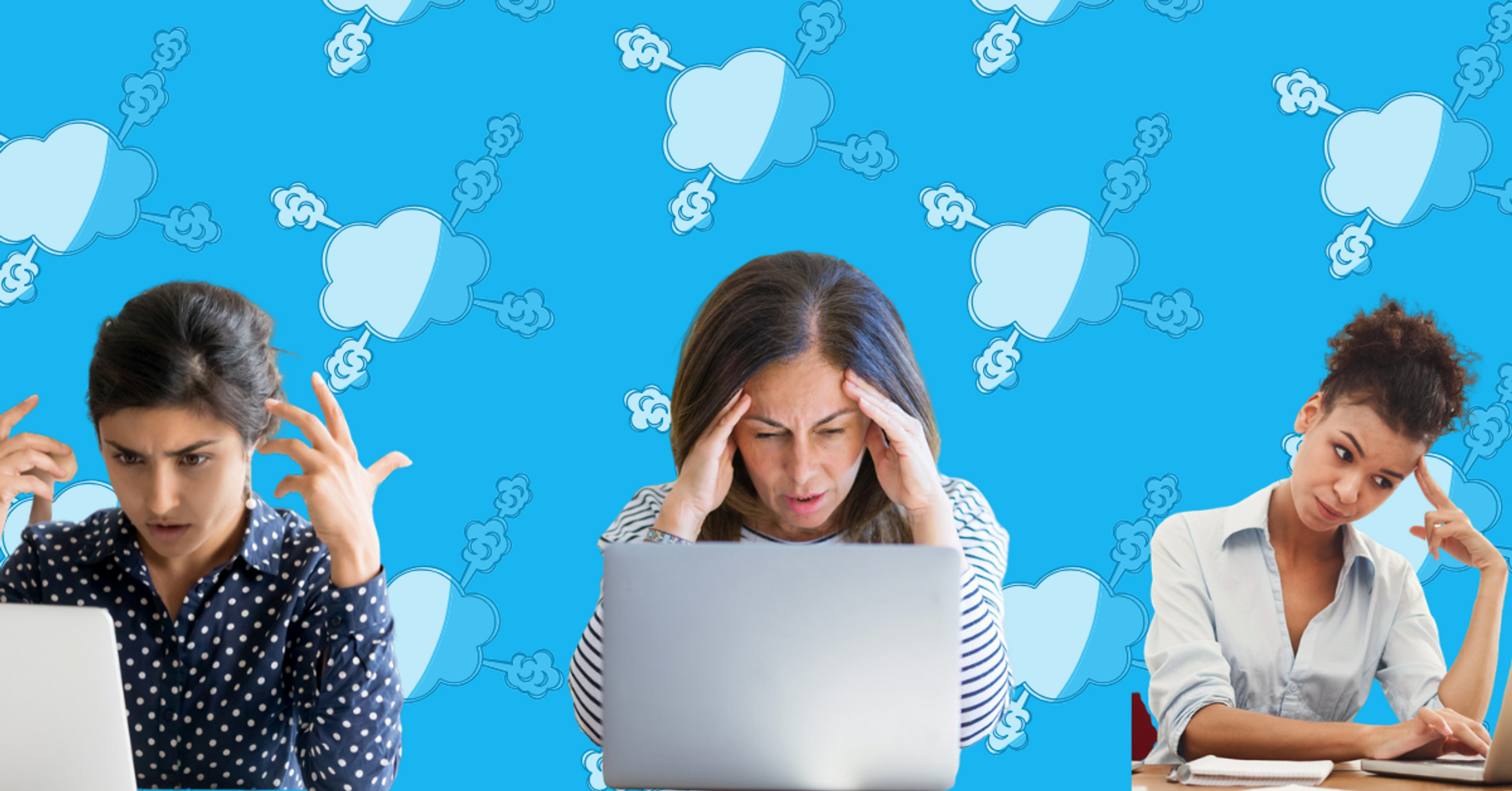 May 21, 2020
Remote and Flexible Work
The Two Causes of Conflict Within a Team: And How to Resolve Them
(With specific tips for remote teams!)
Teams have conflict. It happens. Whether it's disagreeing with your manager's feedback,
going head-to-head with a coworker for a promotion
, or feeling supreme levels of annoyance at the department head who consistently claims credit for work he didn't do, all of us have gotten into it at some point on the job. (One of my favorite personal conflicts was when a woman who worked for me
refused
to use our publication's style guide when communicating on behalf of the business. Yes, I once found myself screaming in a newsroom about the need to use size-16 Tahoma in marketing materials rather than size-12 Times New Roman. But I promise I'm better at dealing with conflict now.)
---
Two main causes of conflict within a team:

Whether we're talking about remote teams where everyone works from different locations (whether by design or because COVID-19 required it) or traditional office settings, conflict at work tends to stem from one of two places:
1. Substantive or task-based conflict arises when people clash over a specific goal or action. This kind of conflict is usually contained to the issue at hand and can be more straightforward to solve. For example, you as an engineer want to get to work on coding a new feature, but your product manager might want to deploy you to fixing an old bug instead, and you disagree about the right use of your time.
2. Emotional or interpersonal conflict arises when people can't get along. The root issue might be jealousy, insecurity, annoyance, or just plain incompatibility. It can be harder to solve emotional conflicts, since you're unlikely to change someone's entire personality. As an example, if you hate interacting with your fellow sales rep because she's self-obsessed and constantly gossips about the rest of the team, that's an emotional conflict that you can't sit down and cut through quickly.
Within task-based conflict, your team might struggle with:
Competition for resources that pits people against each other
Disagreement over strategy where there's no clear path forward
Planning issues that reveal weaknesses in people or in processes
Within interpersonal conflict, your team might have issues with:
Differences in behavioral styles that lead to frustration or misunderstandings
Failure to take responsibility that leads to resentment and lack of a team attitude
And there are some causes of conflict that can be both substantive and emotional:
Communication issues, whether they're pet peeves or structural inadequacies in how your team communicates
Cultural issues, where your team's culture is a negative and toxic one that either allows or actively supports pettiness, bullying, or gossip
Remote teams will see all of the above kinds of conflict, but might have unique issues, too, including:
Loss of context and communication signals. Teams that don't work face-to-face and communicate mainly over email or messaging apps miss out on the trove of information that human beings communicate through body language and facial expressions. That makes it easier for a message to be misinterpreted or someone to take offense to a perceived tone.
No informal run-ins. If you work in the same office and get a weird vibe from a coworker, you can grab them casually in the hallway and ask them if there's anything wrong. Working remotely means you may need to be more purposeful about addressing conflict when it happens, whether that's in a team meeting or a direct message (more on those options later).
Even though interpersonal conflict can be more complicated, both kinds of conflict can be resolved. Remote teams that don't have the option to quickly pull everyone together into a room to solve a problem are at a bit of a disadvantage—but at the same time, their focus on constant communication can actually be a boon in fixing issues and making sure they don't happen again.
Exercises to resolve conflict (whether in-person or remote)
All of these exercises share a common framework, which can be summed up as "understand what the problems are, understand why they're happening, and create a plan for the future." Sometimes the plan will be to do nothing, like with some interpersonal conflicts where you can't force two people to like each other. But you need to be aware of what's going on and why if you're going to manage conflicts well. Try one of these methods:
Diagnose issues with your team.
Get into the nitty gritty. When an issue arises, make it an agenda item at the next team meeting, and have someone who isn't part of the conflict walk through a resolution process. (Since issues will happen all the time, a good practice is to have a standing "issue resolution" agenda item for every meeting and update it with whatever the biggest problem of that week is.) Start by stating the problem, then have the people involved explain what should have happened versus what did happen, why it happened, and what they'd do differently next time.
Example: Your team released a product update that was full of errors. Your manager brings it up at a team meeting and has the head developer explain what went wrong. She says that normally, a release goes through two stages of testing before being shipped, but that this time around, it only went through one, since half the team was busy doing recruiting interviews on the day the update was meant to go live and no one was around to help with the testing. Your manager and the head developer agree that next time, if they're short on resources, they'll delay release instead of pushing through an imperfect product.
Communicate productively and personally.
No blame game here. Find a direct way (face-to-face or over the phone is best) to touch base with the person you're in conflict with. Communicating productively around conflict means understanding why you are upset, communicating that using "I" statements and not blaming others, and communicating a need and a suggested resolution.
Example: You're pissed that your coworker left you off a meeting invite for a check-in with your client, so you ask him if you can do a 1:1 call. On the call, you say, "Yesterday, when you left me off of the client invite, I felt frustrated, as I didn't get a chance to present my work and build a rapport with the client. In the future, I'd appreciate it if you could double-check the invites to make sure I'm on them. I'd also like you to send a note to the client introducing me so that we can start building a relationship. Does that sound reasonable?"
Create a space for surfacing conflicts.
If your team doesn't already have one, suggest that you start a special channel for logging problems as they happen. You can ask to make it anonymous, if you're worried about retribution, or you can keep it tied to employee names. Send in issues big and small, from disagreements with management on corporate strategy to someone forgetting to send a new hire welcome email and making said new hire feel awkward on their first day.
Invest in conflict training.
So much of what flusters us at work is due to bad communication, whether our own or others'. Not everyone has been exposed to productive, positive communication techniques before (like the therapists' tips mentioned above), and investing in bringing that to your team can bring huge payouts. Look at training companies or consultants who specialize in effective communication and see if they can do a live session, whether in-person or over a videoconference, for your team.
They should cover things like:
Keeping discussions about interpersonal conflicts relegated to behavior, not personality (saying "Sometimes you don't give people time to ask questions when you're presenting" versus "You're impatient and condescending")
Listening actively and repeating what you understand (after someone shares their perspective, saying, "So what I am hearing is that you felt unappreciated" instead of jumping in with solutions or disagreements)
Learning how to self-soothe when you're too upset to communicate well (asking if you can take a break before continuing and going on a walk, listening to music, or taking a few deep breaths in private)
Conflict at work isn't fun—but it doesn't have to derail you, either. It happens, and learning how to communicate productively through it will serve you well at work and beyond.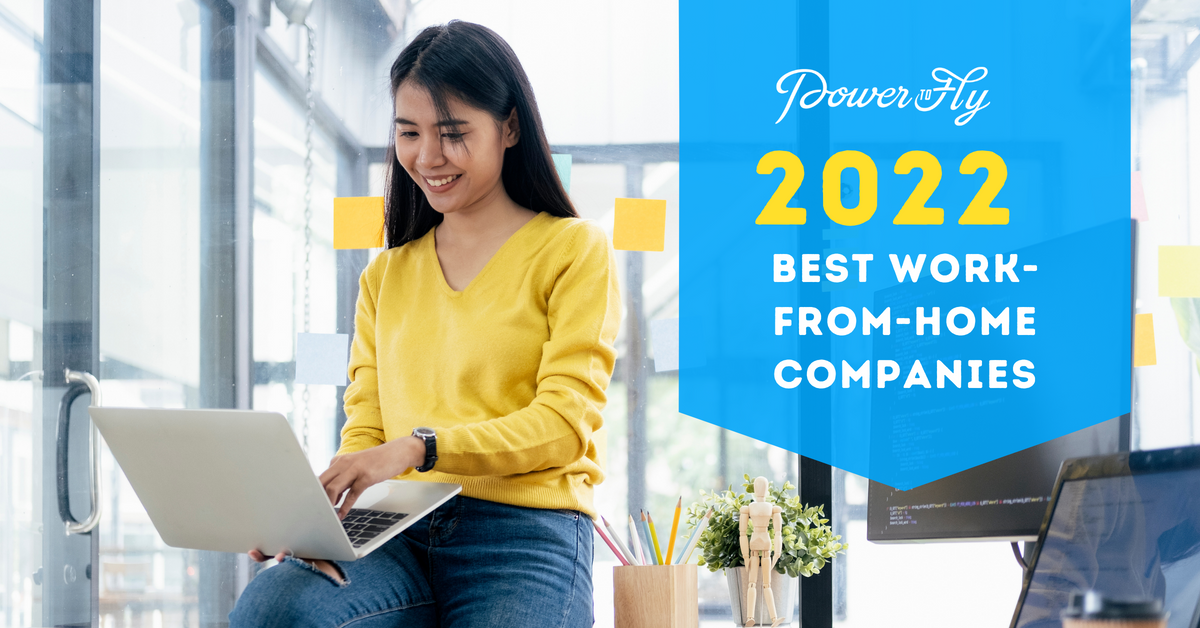 Featured Post
Every year, PowerToFly creates a list of the best work-from-home companies. Now that over half of the U.S. workforce is remote, compiling that list was a bit more challenging.
This year, we prioritized selecting companies that are remote-friendly—meaning they have both remote and in-person roles—but they have made long-term commitments to hiring and supporting employees who choose to work from home; and we think they have the perks, values, and organizational framework to allow all employees to flourish in their careers, regardless of location.
Keep reading to see our top 15 work-from-home companies for 2022, along with a description of what they do, why we like them, and who they're looking for.
PowerToFly's Best Work-From-Home Companies 2022:
Don't see what you're looking for? Check out a fill list of 5,000+ open remote roles here!
READ MORE AND DISCUSS
Show less
Nacelle
💎Want to learn more about the company's core values and how to align with them? Listen to Nacelle's team members share some valuable insights. Watch the video to the end to make sure you don't miss the interview tips that can help you land a job at Nacelle!
📼 Get ready to hear about Nacelle's culture and the company's core values, shared by their own team! Meet Madelyn Louipenn, Senior Manager of Talent Acquisition at Nacelle; Drew Clements, Front-end Engineer at Nacelle; Courtney True, Product Designer at Nacelle and Elizabeth Harris, Senior Manager of Professional Services Team at Nacelle. Together, they will share everything you need to know to stand out in the interview process.
📼 The first of the company's core values is continuous learning. The team at Nacelle is formed by curious individuals, who are often encouraging each other to step outside of their comfort zone and learn a new concept. Every Nacelle employee gets access to an online learning platform, whether it's learning a new programming language or expanding your knowledge in product marketing. There are endless opportunities for their employees to learn something new. As Courtney says, she's worn so many hats at Nacelle that she's gotten to see the company itself grow, which led her to a career path to also grow in as an individual.
📼To continue with the core values, the company's team members stress the importance of strong teamwork skills. This is what has allowed the team at Nacelle to move fast, to hit their aggressive goals, and to allow for an extremely collaborative workspace, even while in a remote environment. Another important skill to strengthen teamwork is the ability to give feedback: giving kudos to your fellow teammates, and creating the space to express gratitude to them is a priority at Nacelle.
Ownership and honesty, the company's final core values.
Nacelle often empowers its employees to take ownership over their work, step outside their comfort zone, try something new and build something that they're passionate about.
Everyone at Nacelle brings a high level of honesty and integrity into everything they do. They hold themselves accountable, keep their word, and most importantly, they show up to work as their authentic selves, knowing that they can be honest with one another. During his interview process, Drew said, "I know what I'm doing, I just don't interview well." He let the interviewers know ahead of time that he was going to be a nervous wreck, and they were very receptive!
Your interviews are a great time to ask more questions about the role and its expectations, and also to learn about your interviewers and their experience working at the company. That will allow you to understand how you fit into the larger Nacelle picture.
🧑💼 Are you interested in joining Nacelle? They have open positions! To learn more, click here.
Get to Know Madelyn, Drew, Courtney, and Elizabeth
With a degree in Psychology, one of Madelyn Louipenn's biggest passions is helping others develop an understanding of their mental processes and guiding them to overcome blockers. Drew Clements' passion is his job and he takes every project as an opportunity to learn and grow as creative. Courtney True has crafted websites and brands with visionaries in the social impact spaces such as energy & environment, health & wellness, social justice, scientific progress, arts & culture, education, and philanthropy. If you are interested in a career at Nacelle, you can connect with Madelyn, Drew, Courtney, and Elizabeth on LinkedIn. Don't forget to mention this video!
More About Nacelle
Nacelle was built for technology-forward merchants drawn to the benefits of a headless architecture but dissatisfied with the costs and complexity associated with adoption. Leaders at FTD.com, Boll & Branch, and Thinx use Nacelle to eliminate the typical maintenance costs and infrastructure complexities related to going headless while accelerating their time-to-market. Unlike traditional commerce solutions, their product is built on event-driven and elastic core technology optimized for flexibility, performance, and customization.
READ MORE AND DISCUSS
Show less
Loading...