GET EMAIL UPDATES FROM POWERTOFLY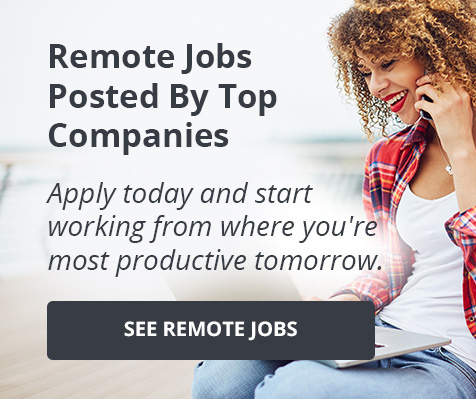 July 05, 2018
Slack Technologies Inc
Celebrating and supporting your teammates in Slack
How to use channels, messages and emoji to keep a positive-vibes culture going
Below is an article originally written by Matt Haughey of PowerToFly Partner Slack, and published via Medium on May 25th, 2018. Go to Slack's page on PowerToFly to see their open positions and learn more.
If your team works together in Slack, chances are you've also used it to acknowledge teammates for personal or professional wins and milestones.
On Slack's own company team, we've done a lot of little things to make celebrations and getting to know each other part of the work we do every day in Slack.
Here are a few ideas for using Slack to support those hi-theres and way-to-goes that help a positive company culture thrive.
Kudos to all
Our #kudos channel began as a place for people to post a special thanks to any employee who went the extra mile for them. Giving out a kudos is something people reserve for the truly special moments, and as an employee, getting a surprise mention in #kudos feels terrific.
We eventually automated it with our own custom internal bot running as a slash command, so that every weekday, all the previous day's collected kudos shout-outs are broadcast into a wider channel (#yay)as a single morning message.
Reppin' the #yay area
A lot happens in the #yaychannel in Slack's team. On everyone's first day working at Slack, people introduce themselves with a paragraph about who they are, what they've worked on, and what they like to do for fun. Typically at least a dozen emoji are involved.
People then jump in with reactions to welcome them to the team, and threads open as coworkers suggest additional channels they should join based on their hobbies. Managers often introduce their new hires as well, explaining what they'll be working on.
We also announce birthdays and workplace anniversaries in #yay — it's a constant stream of welcoming news.
Put it on the big board
Even if you work for the same company, the work of people in other departments may seem mysterious to you. So we look for ways to give company-wide visibility to teams and their big wins.
For example, we spotlight our sales team using the obviously named #saleschannel. This feed only contains one kind of message: when a big deal is closed, the lead person posts a message announcing the size of the deal, who helped secure the deal, and any additional details.
As a complete outsider to the sales wing of the company, it's a great insight into the fruits of their labor, especially when the channel is a steady stream of great news.
The company megaphone
Slack's main #general channel was long ago renamed to #announcements-global and remains low-traffic, but vitally important. Posts are restricted to a weekly update every Friday from our head of internal communications, along with occasional notes from the CEO or other leaders.
The weekly update brings together the very top news from across the company, and serves as a sort of virtual newspaper about what's going on. Each week, the announcement highlights major deals, notable press mentions, employees who won awards, and more.
Bots keep the party going
In Slack's app directory, you can find several bots that support culture and team bonding.
Lunchtrain, which our team at Slack initially built for internal use, is a perfect way to say "Hey everyone — at 12:15, I'm headed out to my favorite Thai restaurant, anyone want to come along?" It'll post a message to a channel and anyone can click to join. The bot will even DM everybody a reminder to get up and head out when the time draws near.
The app works wonders inside Slack's offices, but also became a killer app at a coworking space I once shared. I met loads of people during building-wide lunch runs all coordinated in Lunchtrain.
HeyTaco and Growbot are bots similar to Slack's #kudos bot. Both HeyTaco and Growbot let you share thanks for a job well done by your colleagues, and not only posts them to a channel, they also keep a running tally of the people earning the most points on a company leaderboard.
Donut is a bot that focuses on team introductions. Say you work at a large company and interact with a couple dozen people, but still have hundreds of other coworkers you've never met. Donut creates random pairs of people and invites them to share coffee (or tea, or lunch, or donuts) together. It's a great way to get to know a stranger and find out what working in a completely different wing of the company is like.
There are a lot of ways to recognize and support the good work of others in a company, and there are many options for highlighting and publicizing good news in your own Slack team.
Got any other ideas of how your company fosters a good culture in Slack? Let us know by tweeting us @SlackHQ.
popular
According to a recent study, anti-Asian hate crimes have risen 150% since the pandemic started. But these acts of violence are not new — they are part of a much larger history of anti-Asian racism and violence in the U.S.
That makes celebrating Asian American and Pacific Islander Heritage Month (which was named a month-long celebration in May by Congress in 1992 "to coincide with two important milestones in Asian/Pacific American history: the arrival in the United States of the first Japanese immigrants on May 7, 1843 and contributions of Chinese workers to the building of the transcontinental railroad, completed May 10, 1869") this year all the more important.
As we reflect on recent events and how they fit into a much larger history of discrimination, we're also taking time to celebrate and acknowledge the many achievements of the AAPI community.
We asked several of our partner companies what they're doing to honor AAPI Heritage Month at work, and we were inspired by the range of responses, covering everything from campaigns to #StopAsianHate to educational events on AAPI history.
Here's what they're doing, in their own words:
READ MORE AND DISCUSS
Show less
Loading...