GET EMAIL UPDATES FROM POWERTOFLY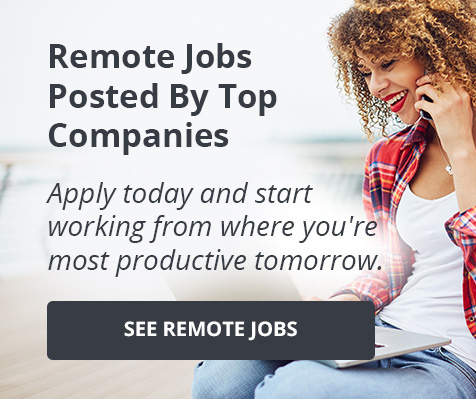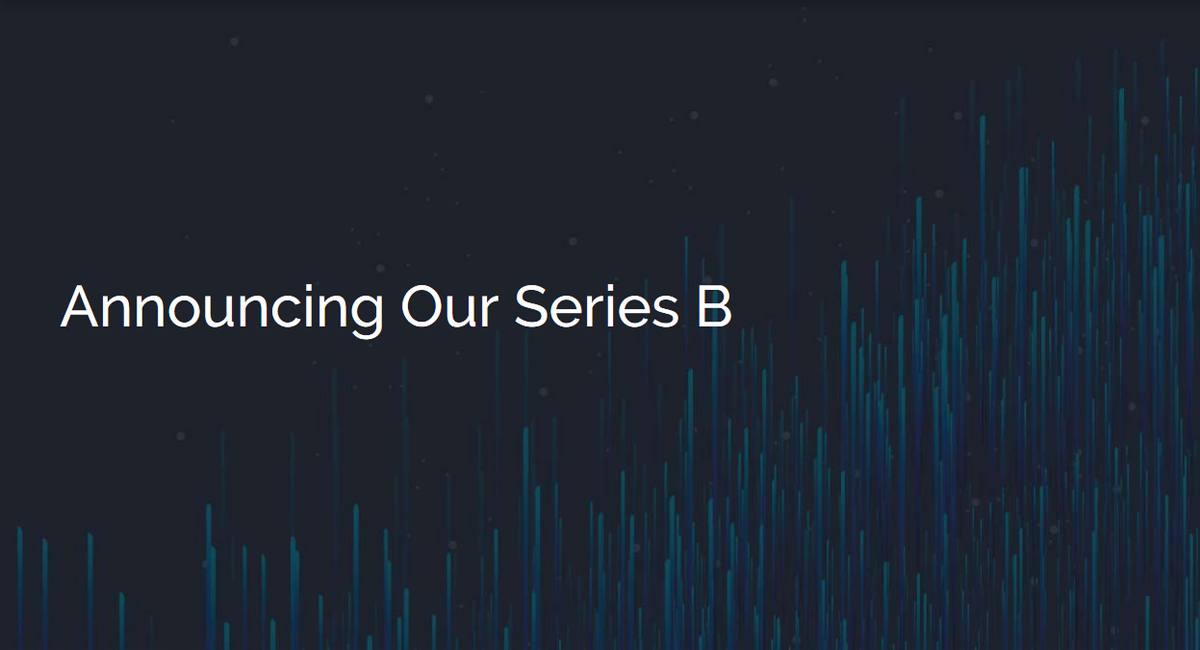 March 13, 2019
Chainalysis Inc.
Chainalysis: Announcing Our Series B
Below is an article originally written by PowerToFly Partner Chainalysis, and published on February 12, 2019. Go to Chainalysis' page on PowerToFly to see their open positions and learn more.
Reflecting on how far we've come and where we're going - as cited in Fortune, Coindesk, and the Accel Blog.
One of our company values is "radical gradualism." It reflects the combination of our big ambitions— to build foundational technology for the reinvention of the world's financial system— with our insistence on debating every important decision along the way. We are thoughtfully and deliberately paving the way for the responsible use of cryptocurrency among governments, financial institutions, cryptocurrency businesses, and consumers. This is no small task. That is why we are excited to announce that to further our mission of building trust in blockchains, we've raised a $30M Series B led by Accel, with participation from existing investors.

We have come a long way since we announced our $16M Series A in April 2018. We:
Continued to grow our data advantage. We now support 85% of the top twenty coins by trading volume.
Deployed Chainalysis KYT (Know Your Transaction), our real-time anti-money laundering and compliance solution for cryptocurrencies, and now have over 100 financial institutions and cryptocurrency exchanges signed up to use it.
Expanded our coverage beyond Bitcoin to include Ether, Litecoin, Bitcoin Cash, and stablecoins to better analyze the funds involved in money laundering schemes, track contributions to ICO scams, and identify other forms of illicit activity in both Chainalysis Reactor, our investigations solution, and Chainalysis KYT (Know Your Transaction), our compliance solution.
Broadened our support of global investigations with Chainalysis Reactor and have now tracked billions of dollars of stolen funds.
This is just the beginning. Illicit activity will continue to increase in absolute terms as the industry grows and as institutions prepare to transact in cryptocurrency. We will use our new funding to grow our global footprint, double down on our data, invest even more in new cryptocurrencies and multi-currency support, and continue to improve our compliance and investigation software. There is significant work to do in preparation for regulatory clarity and the institutionalization and mainstream adoption of cryptocurrency.
Growing our global footprint

Although we've had feet on the ground in London for a while, we are excited to officially open an office there. As our second European office following Copenhagen, London will act as our hub for European business as well as anchoring our research. We will look to double our headcount there, tapping into London's deep talent pool. The city is optimal for its proximity to top universities that increasingly recognize cryptocurrency as a technology poised to reshape the way people exchange value across the world. The office will position us to work with the major financial institutions and cryptocurrency businesses based in that market, as well as European governments. It's also convenient that our newest board member, Accel's Philippe Botteri, is based in London!

Additionally, we expect to continue to grow our business in APAC. In particular, cryptocurrency businesses founded in the region are quickly adopting anti-money laundering (AML) technology like ours in order to compete in the global arena and engage with users in the U.S. and Europe, and we expect this trend to continue. Cryptocurrency is borderless by design, and our technology can be used seamlessly across the world, regardless of local or international regulations.

Doubling down on data

Our core objective is to organize the world's blockchain data and make it accessible and useful to governments, financial institutions, and cryptocurrency businesses. We are doubling down on our investment in our people and technology that builds our understanding of how and why people use cryptocurrencies. Specifically, we are building a team that is focused on attributing more services associated with criminal activity, including darknet markets, scams, ransomware, terrorist financing, and sanctions evasion.

Our investigations and compliance software are only as good as our underlying historical data. It's like Netflix building a catalogue: the new shows are great, but they also need the classics for a complete collection. Chainalysis is the only company that has been systematically collecting information that links real world entities to blockchain transactions since 2014.

We analyze new cryptocurrencies far in advance of launching them in our products. This year, we'll prepare for coins that we expect to launch in 2020. We maintain rigorous standards on our level of data coverage before we make new coins available in our products. This ensures fast investigations and accurate risk scores for our customers.

Investing even more in new cryptocurrencies and multi-currency support

We know it's critical for our customers that we cover the most widely used cryptocurrencies. Cryptocurrency businesses need to monitor the breadth of coins and tokens they support, and investigators need to trace across multiple blockchains. That's why we overhauled our infrastructure and completely rethought how to best support multiple cryptocurrencies in our products. Now we're prioritizing the cryptocurrencies that have significant market share or are particularly meaningful to our customers. Last month we announced our expansion into stablecoins, with Paxos and TrustToken as our launch partners for Chainalysis KYT for Stablecoins. Stay tuned for additional coins and tokens rolling out over the next several months.

Continually improving our compliance and investigation software to create the fair marketplace for the responsible adoption of cryptocurrencies

We believe cryptocurrencies' open ledgers can actually set the standard for "regtech" once overarching regulation is in place. By harnessing technology like ours, regulators, compliance departments, consultancies, and Financial Intelligence Units (FIUs) can gain unprecedented insight into how and why people move money across the world. In addition to this transparency, blockchain compliance technology can screen transactions in real time. This visibility and velocity means cryptocurrency can, in many circumstances, help identify underlying risks better than in traditional financial markets.

In other words, we're ready to help governments, financial institutions, and cryptocurrency businesses enforce and comply with regulations across jurisdictions. That said, we are always improving Chainalysis Reactor and Chainalysis KYT to help our customers navigate a world in which cryptocurrency is more clearly regulated and therefore more mainstream. We're focused on making our powerful software easier to use and releasing advanced features for even more insight and control.

Blockchains' potential to bring positive change is broad, ranging from streamlining remittances to serving the underbanked in the U.S. and abroad. But there is a long road ahead before cryptocurrency fulfills this potential. Building trust— among governments, financial institutions, cryptocurrency businesses, and consumers— is the most vital step in cryptocurrency's transformation into an invaluable technology that protects our safety and enables greater prosperity. We believe this radical transformation is best done gradually, and we're looking forward to this exciting next phase of our company's— and our industry's— growth.
We're growing! Check out our 25+ open roles here.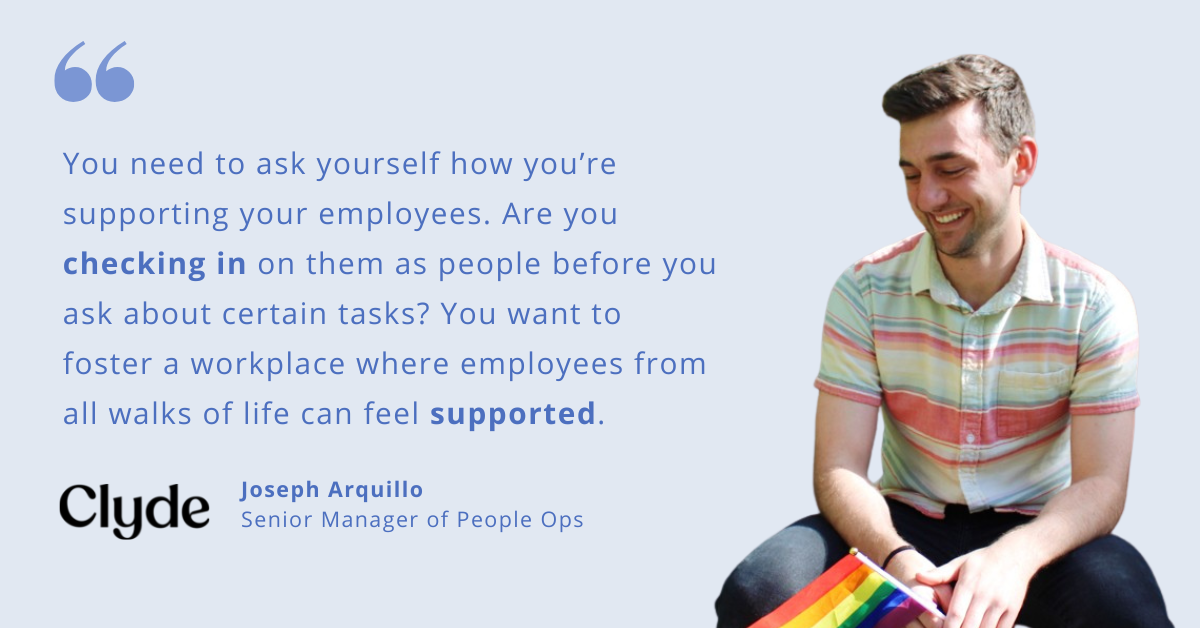 Clyde
Joseph Arquillo doesn't work in Human Resources — he works in People Operations. And the distinction matters.
"It was named 'human resources' because it saw humans as resources, utilized for certain tasks or behaviors. But that's not really what it's about," says Joseph, who is a Senior Manager of People Ops at Clyde.
"Calling it 'people ops' adds back what you lose with 'HR.' My philosophy is that I am there to support you. I am there to work with you, empower you, and enable you so you can be your best self."
For Joseph, a key element of helping employees become their best selves is making sure that the workplace, whether in-person or virtual, is an inclusive space for all. That doesn't happen by accident — it requires a dedicated DEIB strategy and leaders who are committed to asking hard questions of themselves and others.
We sat down with Joseph to hear more about his professional journey, and the practices of leaders who create environments where everyone feels included.
More Than Just a Number
As a college freshman, Joseph planned on sticking with liberal arts when it came to choosing a major. But then he took a class in Boston College's School of Education, and loved its holistic approach to applied psychology.
This inspired him to switch his major to psychology and human development, and select minors in political science, and management and leadership, where he enjoyed learning about organizational psychology.
After graduation, he explored the consulting space to put theory into practice, but found out during an internship at a multinational consulting firm that finance or accounting weren't the places he wanted to build his career.
"Since Big Four companies have 250,000 employees, you become just a number," he says of the experience. "It wasn't my cup of tea. Too corporatized."
That kicked off Joseph's interest in startups.
"It's always fun to get in the weeds! One thing that's very interesting to me is a challenge," he says. "When you're helping a company like Clyde grow and scale, joining when they're at a Series B and helping them get to the next level, you really get to focus on the interaction between people, process, and product," explains Joseph. "You need to hire the right people to work towards increasing efficiencies in all areas, but also make sure that we're enabling them to create a strong product."
6 Keys To Building Inclusive Spaces as a Leader
Across the different industries and companies that Joseph has worked in, he's identified the behaviors that create truly inclusive environments — as well as those that discourage them.
Here's what he's seen:
First, recognize your own privilege. "If you're a man, you have privilege, even if you're a gay male. If you are a white woman, you have racial privilege. It's really important that you're cognizant while you interact with somebody how they might interpret the interaction based on your identity."
Leaders should always speak last. This is important always, but especially in in-person spaces, where it might seem even more nerve-wracking to speak up in a crowd, says Joseph. "You want to make sure you're creating that space for employees who aren't as senior to feel comfortable voicing their thoughts."
And, leaders should use check-ins liberally. "You need to ask yourself how you're supporting your employees. Are you checking in on them as people before you ask about certain tasks? You want to foster a workplace where employees from all walks of life can feel supported," he says.
DEIB isn't just about adding new initiatives — sometimes it's about removing barriers. "You need to remove unnecessary bias," explains Joseph. "That can mean making sure you have appropriate policies and practices that don't hinder people depending on who they are or where they live."
Maximizing participation requires planning with a diversity lens. Joseph has helped the Clyde team gather together and bond as a group. Along the way, he's been careful to consider physical and psychological safety for everyone involved. "For instance, if you're doing an event, do you have someone who's not drinking? Have you set up the environment for people who might have a physical disability, or carefully planned the flow of activities for people who might be neurodivergent?"
Saying you want to be better isn't enough — articulate actions you will take. "Pride is a great example," explains Joseph. "Yes, June is a time to celebrate. But it's also a time to march. And beyond that, how do you show up and celebrate with the LGBTQIA+ community throughout the year?"
Embracing the Unknown
If you visit Joseph's LinkedIn profile, you'll see his personal motto: "Without challenge, change, and a bunch of unknowns, it's no fun."
That belief has led him to study what he's passionate about, to take on new and exciting roles at growing startups, and now, at Clyde, to help formalize what world-class people operations looks like at a fast-growing company.
"I view myself as a connector that really empowers people, challenges teams, and helps drive us towards what I consider to be an improved future," he says. "I feel like it's my responsibility to be the chief advocate for each of our employees, and remove any barriers in the way of their growth."
Want to learn more about what opportunities Clyde offers? Check out their open roles!
READ MORE AND DISCUSS
Show less
Loading...