GET EMAIL UPDATES FROM POWERTOFLY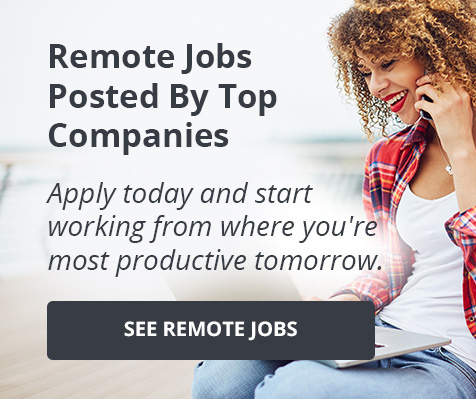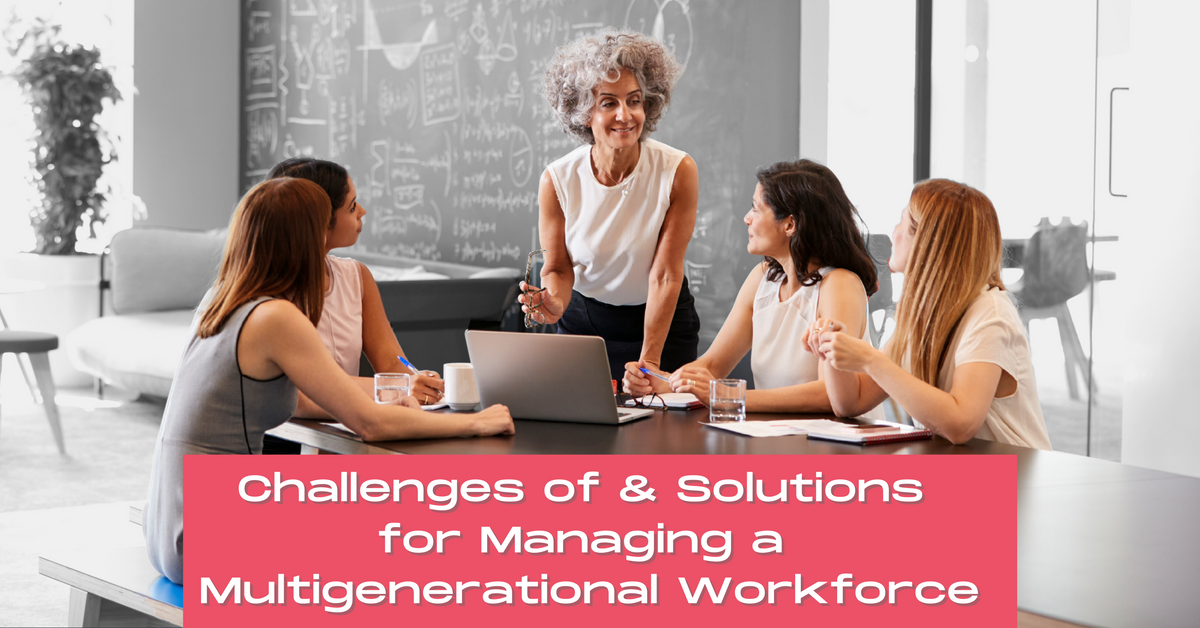 May 21, 2021
Diversity, Equity, and Inclusion
Challenges of & Solutions for Managing a Multigenerational Workforce
Is your organization equipped to manage a multigenerational workforce?
A recent Deloitte study says most likely not: The study found that while 70% of organizations surveyed said leading multigenerational workforces would be important or very important for their success over the next year, only 6% said their team leaders were equipped to effectively manage one.
The workforce is currently experiencing its most age-diverse time in history. Having an age-diverse staff has incredible benefits—such as increased productivity and better problem solving, just to name a couple—but it also comes with a number of challenges around motivation and communication.
It is up to team leaders to overcome those challenges and cultivate a healthy, inclusive, and productive environment for employees of all ages. Read on for some common problems faced by multigenerational workforces and best practices for overcoming them.
Generational differences & defining characteristics
Not every individual born in a certain generation will fit within the broad, defining characteristics of that generation. However, understanding these defining characteristics can still help us understand the priorities, motivations, and communication styles of each generation.
Traditionalists (born before 1945): Individuals are retiring later these days and many high-ranking positions are currently held by members of this generation. "Traditionalists" tend to be loyal team players who appreciate structure and stability. This generation heavily relies on real-time verbal communication.
Baby Boomers (1946-1964): While they are likely to stay within the same professional field, Boomers are more keen on switching employers than Traditionalists. They tend to focus on individual performance and are driven by their incentive to climb the organizational ladder. They value in-person work settings and their preferred mode of communication is email.
Generation X (1965-1976): Members of Gen X are beginning to replace Boomers in managerial positions and are more independent than their predecessors. They tend to desire flexibility in the workplace and they embrace technology to boost productivity and facilitate communication.
Millennials (1977-1995): This generation is the driving force of today's workplace. Driven by a sense of purpose and continual learning, they tend to crave interaction, feedback, and collaboration. This generation prefers to communicate electronically through texting, direct messages, and social media over phone calls.
Generation Z (1996 and after): This generation is just beginning to enter the workforce, but is the largest, most ethnically diverse cohort in the US population. They are driven by impact and social responsibility and appreciate communication technology that provides a personal experience, like video conferencing.
Challenges of age diversity– and suggestions to overcome them
Given these distinct preferences and perspectives, it can be difficult to foster a culture that empowers all employees, regardless of age.
BUT, if you know what challenges to expect, you can ensure your team reaps the benefits of a multigenerational workforce, such as diversity of skill sets, experience, and perspective.
Here are three common problems faced by multigenerational teams and recommendations for overcoming them:

1. Stereotypes and discrimination

As with any type of diversity, discrimination around age can occur in the workplace and can be geared toward any generation. Older generations might perceive younger people as entitled and oversensitive, while younger employees might assume that their older colleagues are close-minded and stubborn. These overarching generalizations stem from negative stereotypes and can easily toxify a company's culture.
Within the workplace, ageism can exist in very subtle ways through comments like 'okay boomer' or 'snowflake'. Many of us have heard microaggressions and comments on a mature employee's inability to use technology or a younger employee's inexperience or inadequacy. These comments are often overlooked and are not as easily classified as insensitive or discriminatory like racist or sexist comments might be.
The Solution
Educating yourself and your employees on generational issues boosts understanding, respect, and productivity. Give your team the opportunity to reflect on the differences of each generation, and how they ultimately lead to strengthening the unit as a whole. Working toward dispelling stereotypes can lead to a more harmonious work flow.

2. Shifting needs

As time passes, our priorities, concerns, and qualities change. The Kaleidoscope Career Model suggests that there are three different things we care about in our professional careers: challenge, balance, and authenticity. As we age, the degree to which we care about each of these factors shifts and evolves. For example, junior level employees tend to value challenge over balance and authenticity, while middle-aged employees tend to value balance over challenge. Authenticity is more highly desired as individuals approach their retirement years, but it is also valued greatly by young entrepreneurs.
The Solution
Understand what motivates your employees and support them at all stages of their professional career. Flexible, generation sensitive policies can also lead to greater retention, because individuals will feel supported throughout their career and will not have to leave a company to seek a job that will fulfill their needs.
Create flexible benefit packages that can be tailored to each individual's needs. Benefit preferences reflect the different values and stages of life each generation is experiencing. Millennials and Gen Z employees tend to value student loan relief, while Baby Boomers Gen Xers put retirement plans and health insurance at the top of their benefit wish-list.
Foster lifelong learning by encouraging professional and personal development for employees of all ages. This can be done by offering internal trainings, online courses, and tuition reimbursement for employees throughout every stage of their career. Supporting career development heightens motivation among employees of all ages and encourages collaboration and initiative.

3. (Mis)communication:

Communication style, tone, and method can differ between generations, which can lead to misunderstandings. With the availability of email, messaging applications, phone calls, and video conferences, there are plenty of modes of communication to choose from.
The Solution
Because each generation introduces a new means of communication, it is important that information be shared effectively, especially to those employees who are not as tech-savvy as the rest. Get to know your team and decide the best way to connect with them individually and collectively. With the right insights, you can give individuals the right tools to maximize productivity and help the team communicate and collaborate more effectively.
Keep in mind that younger employees may prefer to receive information digitally, while employees from earlier generations may be accustomed to printed materials and in-person interactions.
Create mentoring opportunities that are mutually beneficial. Leverage the knowledge and wisdom of senior employees to help mentor and advise younger ones. Reverse-generational mentoring puts junior employees in the mentor seat, and allows them to help more mature individuals with their literacy in technology and current trends. Who knows, your company might go viral from a company-wide TikTok challenge.
-----
The solutions to the challenges and complexities that come with managing (and working on) a multigenerational team are not one-size-fits all. However, understanding the needs and priorities of each generation and finding ways to attend to them is a crucial first step in moving the needle toward feeling better equipped to lead an age-diverse team.
Click here to learn more ways to promote diversity and inclusion in the workplace.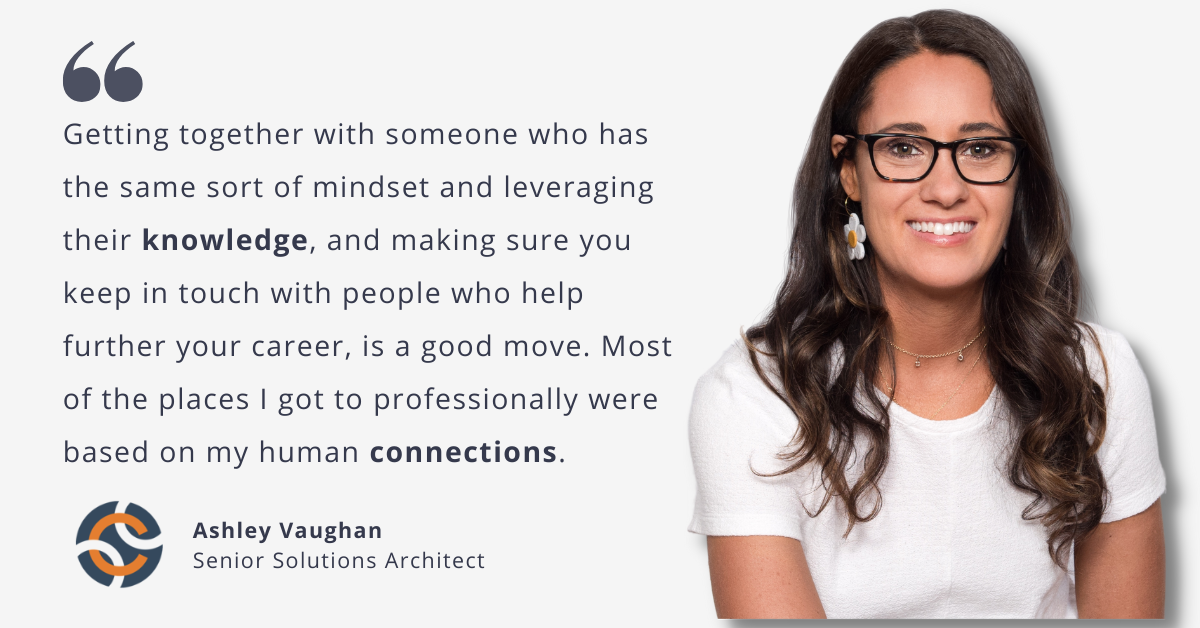 Chainalysis Inc.
How much money do criminals control today, and where is it?
These are some of the many questions that Ashley Vaughn, Senior Solutions Architect at blockchain data platform Chainalysis, spends her days working to answer.
"You learn more about a situation or problem by following the money than from any other resource or piece of information," she explains. "Money doesn't lie. People can lie in text messages or other means, but the path of the money leads you to what you're trying to accomplish."
Though Ashley always knew she wanted to work with computers, she found her way into roles in cybersecurity, and then specifically blockchain security, through networking and exposure — not by setting out to do so.
We sat down to talk about her career journey, as well as what advice she has for other women looking to make their mark in these burgeoning fields.
Resilience and Curiosity
Ashley doesn't often give up, and credits some of that attitude to an obsession with soccer as a kid.
"Playing sports makes you a more resilient person, I think. You learn failure and risk, which are very applicable to my job and my career path," she says.
That resiliency was a good thing, notes Ashley, because as a young girl, she wasn't always encouraged to pursue what she was most interested in: math and science. A teacher early on had told her that she wasn't good at math, and Ashley believed that narrative until high school.
"We really shouldn't put those ideas in children's minds, because it affects them for much longer than you might think," she says of the experience. "But I'm the kind of person that when someone tells me I can't do something, it makes me want to do it even more, and do it better."
Finding out in advanced high school math classes that she actually was good at math turned into choosing a computer engineering major when she got to college.
Graduating during a recession in 2010 meant Ashley didn't have the job market of her dreams, but after working in IT, she networked her way into a role in the cybersecurity department of a prominent DC law firm.
"They were getting hit left and right from social engineering and phishing attempts," says Ashley. "Due to the sensitive nature of the work they dealt with, I was exposed to the darker realities of the digital era, and I began to see a new side to the world—one of real significance to national security."
Specializing in Cybersecurity — and Finding a Home in the Private Sector
Inspired by what she was working on at the law firm, Ashley pursued a master's in cybersecurity with a focus on counterterrorism.
"I wanted to help protect our country," she explains. "I have a lot of family members who are former military, so that was a natural step for me."
That led to her taking a contract role specializing in offensive security at a government agency that frequently worked with Chainalysis. After working with Chainalysis folks onsite, she was sold and started pursuing a position with the company.
"I wanted to help make sense of blockchain data for a bigger purpose, like assisting in the continued threat of ransomware activity against American interests," she explains.
Although she credits her public sector work with providing a solid foundation in blockchain security, the private sector turned out to be a better fit for her.
"What I love about Chainalysis is that my colleagues are really happy people, and I've always felt welcome and not scared to ask questions," says Ashley. "In past jobs, where I was one of five women in a group of 150, I felt a lot of pressure. I didn't ever want to make a mistake. I felt as if I had to be a chameleon to match the social environment of my male counterparts."
Blockchains are all about democratizing data, and Ashley likes working with a team of people of all backgrounds to help support that mission. At Chainalysis, Ashley works with internal product and engineering to show customers how Chainalysis data can help them use complex blockchain solutions to solve data problems — and catch bad guys.
"Sometimes we're following a bad actor who's tied to child sex trafficking. Being part of a coordinated operation to put a stop to things like that is really fulfilling," she says.
3 Tips for Women Who Want to Find Their Place in Cybersecurity
For a long time, reflects Ashley, she just wanted to come into work, do her job, and feel supported, without feeling like she didn't fit in or was representing her entire gender. Fortunately, she found what she wanted — and she hopes other women will find that, too. They can start their search by:
Knowing they're not alone in having tough experiences. "Everyone has different definitions for how you're supposed to act or supposed to handle your emotions as a woman at work, and it's exhausting. It's like, 'This is just me.' I can't repeat enough how tiring that is," she says.
Prioritizing self-directed learning. Although Ashley completed a master's in cybersecurity, she emphasizes that there are many other routes into the industry, including self-study. Whether you get involved in programs like Girls Who Code or do self-paced learning through platforms like Udemy or Coursera, the important thing is that you pursue independent learning about topics that interest you, she says.
Creating and maintaining relationships. "Really talking to people is almost a lost art," says Ashley. "Getting together with someone who has the same sort of mindset and leveraging their knowledge, and making sure you keep in touch with people who help further your career, is a good move. Most of the places I got to professionally were based on my human connections."
Nowadays at Chainalysis, Ashley is no longer one of five women in the office, and is excited to start paying it forward so that more people with backgrounds like hers can pursue their own professional success.
"We tend to feel more comfortable talking to people who might have our same gender or educational background, and being open and vulnerable with them," she says. "Being a visible role model is really important to me."
Check out Chainalysis' open roles
here
!
READ MORE AND DISCUSS
Show less
Loading...