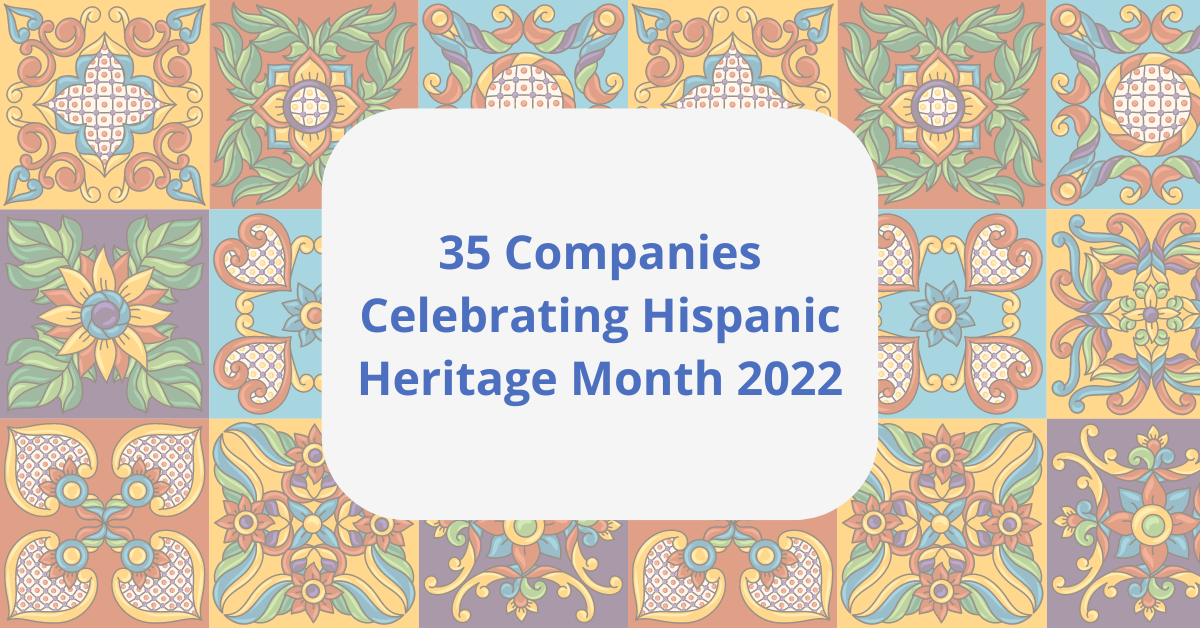 Diversity, Equity, and Inclusion
Here's how these companies are honoring the Hispanic community's contributions
Hispanic Heritage Month, which spans from September 15 to October 15, was originally introduced in 1968 as a push to recognize the countless contributions of the Hispanic community to American Society. This specific month was chosen as it aligns with the dates numerous Latin American countries declared independence from Spain.
The term 'Hispanic' generally refers to Spanish-speaking groups, but you may see the terms 'Latino' and 'Latinx' used interchangeably. For more information about how to use these different terms, check out our blog post "Should I Say Latino or Latinx?": Using Inclusive Language at Your Org.
Read on to learn how these companies are celebrating!
Cummins —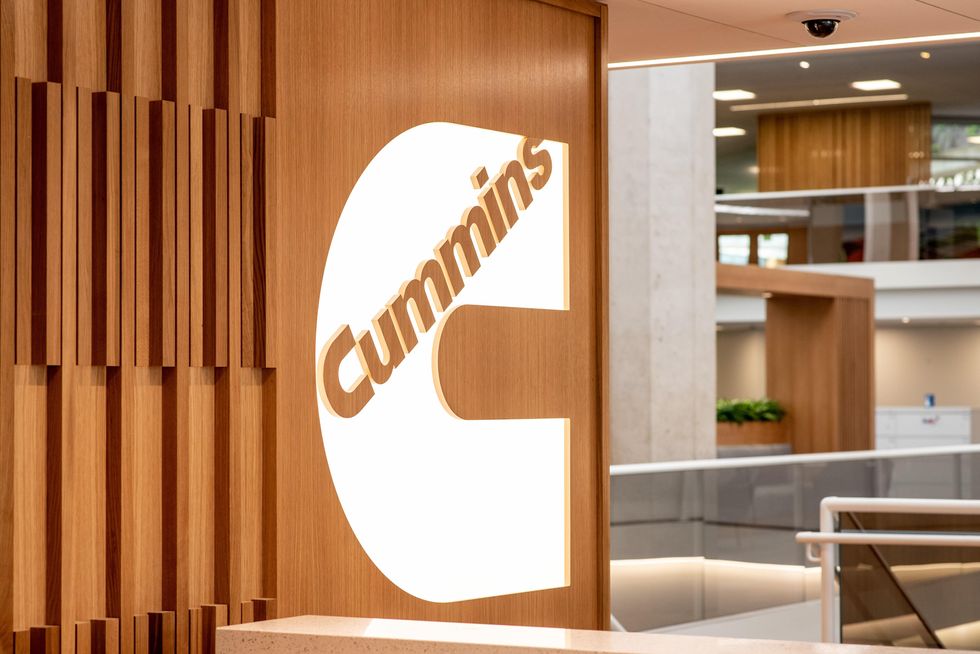 "Cummins Inc. is gearing up for several events to celebrate Hispanic Heritage Month, September 15 - October 15. The month-long celebration will kick off with an opening ceremony and include a farewell ceremony for Ignacio Garcia, Vice President Cummins Latin America, as he's retiring from Cummins. More excitement will take place during Fiesta Latina, an event where attendees can come together to celebrate the month and one another with food and fun! The month-long celebration will end with a closing ceremony, but the celebration will continue as planning for the next Hispanic Heritage Month will be just around the corner."
Learn more about Cummins
here
.
—
Zapier —
"In celebration of Hispanic Heritage Month, Zapier's BIPOC ERG (Black, Indigenous, People of Color Employee Resource Group) is welcoming employees worldwide to participate in a virtual museum tour where participants can learn about the rich history of the Spanish-speaking world through the greatest collection of Spanish and Latin American art in the United States.
We strive to elevate and expose our members to learn more about all cultures and history through untraditional interactive educational experiences. This tour will include Q&A opportunities, allowing participants to ask more about Hispanic history & culture."
Learn more about Zapier here.
—
ServiceNow —
"At ServiceNow, we recognize the uniqueness of the various cultures within our Latinx Employee Belonging Group, Unidos at ServiceNow. In the spirit of inclusivity, Unidos at ServiceNow is rebranding Hispanic Heritage Month to Unidos Heritage Month. We'll have a series of events featuring guest speakers with global perspectives of the Latinx community to create more awareness around the differences within its array of cultures and celebrate these unique differences. ServiceNow's Latinx employees represent various countries and languages, but together they stand unidos ("united") to pave opportunities for other Latinx individuals in tech to flourish."
Explore ServiceNow opportunities here.
—
UnitedHealth Group —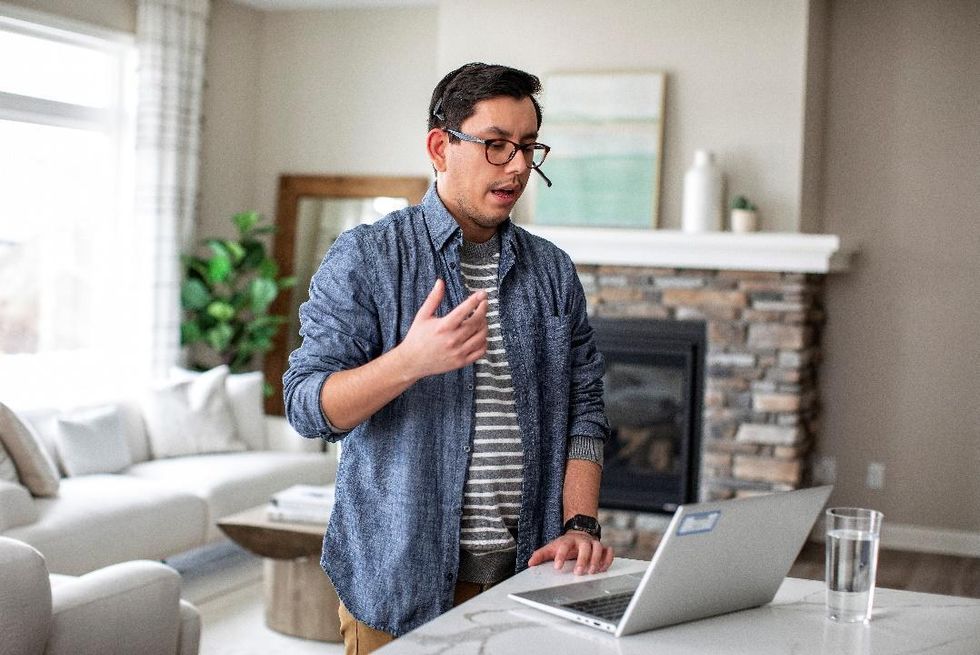 "At UnitedHealth Group, we're proud to celebrate our inclusive culture as we observe Hispanic Heritage month. We're excited to highlight our Unidos Employee Resource Group, which leverages the Latinx community's unique voice, and serves as a platform to form connections, learn about Hispanic culture, and foster diversity.
"The Unidos Community has allowed me to connect with other people who share my background as a Latinx. Here, I can connect with others whose first language is also Spanish, make career connections and learn about all the diverse experiences that my colleagues have," Unidos Community member Estefan Saucedo said.
Learn about our Employee Resource Groups here."
Learn more about UnitedHealth Group here.
—
Google —
"HOLA, Google's Latinx ERG, will host a month full of events, talks, and trainings for their Latinx Heritage Month celebration. While LHM is a US-Based holiday, HOLA uses this period as a flagship moment to highlight and raise awareness for our community globally. The theme for LHM 2022 will be "United Voices: Diversity within the Latinx community". This year's theme looks not only to celebrate and acknowledge the intersectionalities in the Latinx communities but also to recognize and give a voice to groups that the HOLA community would like to hear more from in order to show the different perspectives and histories inside their one unique community."
Learn more about Google here.
—
CHG Healthcare —
"In honor of National Hispanic Heritage Month, CHG has some fun activities scheduled, including:
A virtual Latin dance class taught by a CHG employee
A virtual panel highlighting 4 unique stories from the Hispanic diaspora
An in-person celebration at our headquarters and Weatherby offices with music, dancing, pastelitos, and desserts from a variety of Hispanic cultures"
Learn more about how you can become a part of the CHG Healthcare family.
—
SoftwareONE —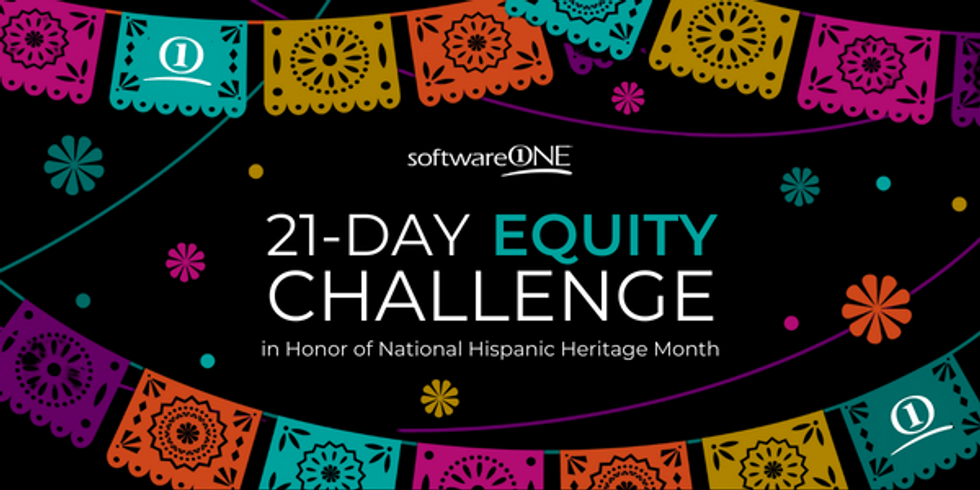 "In honor of Hispanic Heritage Month, SoftwareONE will host a 21-Day Equity Challenge. Each day, for 21 days, participants will engage in assignments designed to assist each of us in creating a space of belonging for all "SWOmies." During the challenge, we'll explore concepts such as identity, intersectionality, and Civil Rights and learn about the critical contributions of the Hispanic/Latino/a/e/x community. Finally, we'll close out our challenge with an exciting capstone event that ties together our learnings from the challenge while providing a roadmap for continued engagement and support beyond Hispanic Heritage."
Learn more about SoftwareONE here.
—
UKG —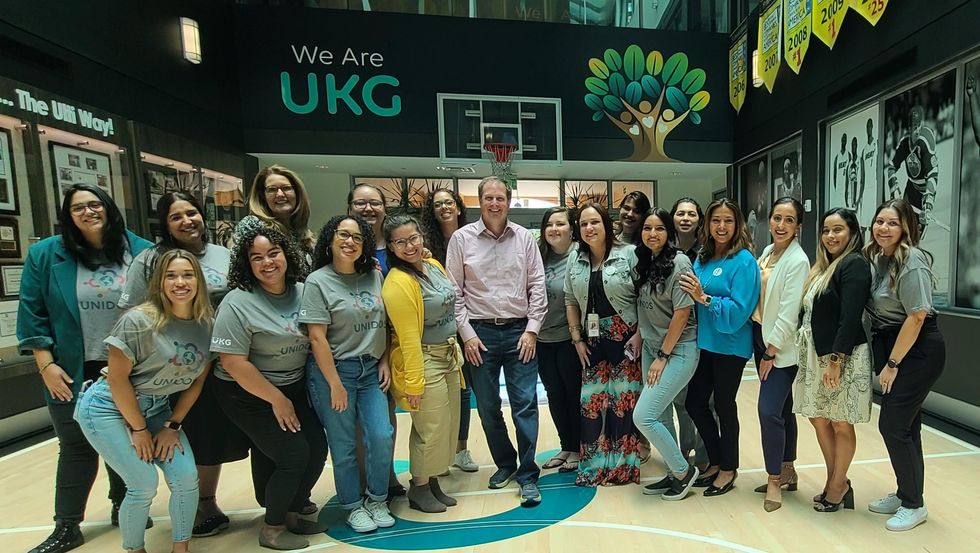 "At UKG, the employee resource group UNIDOS, which means "united" in Spanish, strives to empower and support the Hispanic and Latinx community and their allies. UNIDOS will host a wide variety of programming and special events throughout Hispanic Heritage Month — including a virtual speaking engagement by award-winning author Elizabeth Acevedo, a Zumba break, UNIDOS member chats over a cafecito, a salsa class, virtual trivia, a career panel with executive leadership, and blog posts spotlighting Latinx-Hispanic U Krewers. Follow Life at UKG on LinkedIn, Twitter, and Instagram for photos and stories."
Learn more about UKG here.
—
PagerDuty —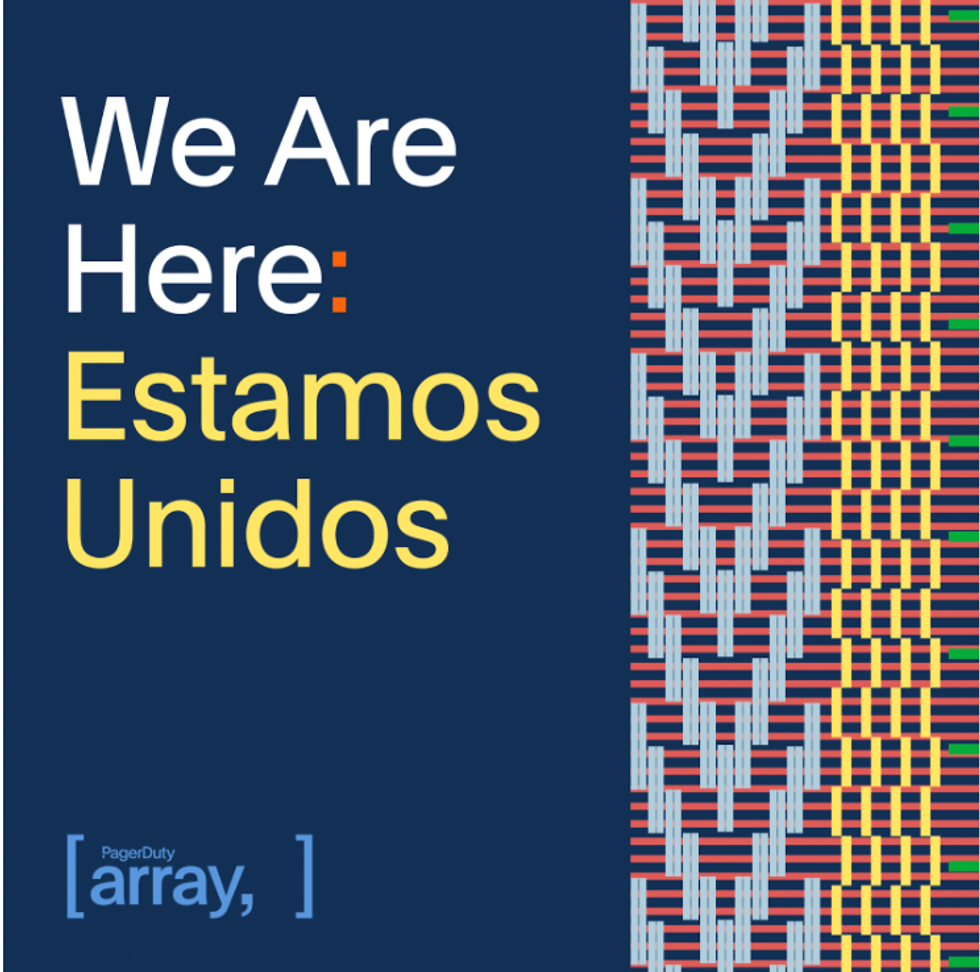 "Array Latine (PagerDuty's newly formed Employee Resource Group for Latine employees) will be celebrating, honoring, and learning about Latine history and culture for Hispanic Heritage Month (HHM) this year. We'll kick off HHM with an introduction to the new ERG. Throughout the month we will discuss burnout and learn how to handle it through group activities, we will highlight the diverse experiences of our colleagues through employee spotlights, and we will host a coffee social over Zoom where Dutonians of all Spanish-speaking levels are encouraged to speak/practice their Spanish with each other."
Learn more about PagerDuty here.
—
Riot Games —
"To celebrate Latin American Heritage Month, Riot Unidos, Riot's employee resource group, is spotlighting employees throughout the month in their "More Than a Label" articles series on riotgames.com. This series offers Rioters the opportunity to tell the stories of the cultures they come from and go beyond the labels that are placed on them. The series will spotlight Rioters from different offices around the globe to show the different perspectives and associations one has with Latin American Heritage Month."
Learn more about Riot Games here.
—
PwC —
"At PwC, we are building on our culture of belonging during Hispanic Heritage Month through events and opportunities to connect, learn, and celebrate Latinx history, culture, and contributions. Throughout the month, events and learning resources will explore several topics, including representation in entertainment, the background and history of Salsa dancing, and the intersection of immigration and social justice. The firm will also highlight opportunities, causes, and organizations that support the Latinx community, including getting involved with PwC's Access Your Potential commitment to helping 25,000 Black and Latinx college students prepare for and begin in-demand careers."
Learn more about PwC here.
—
CDW —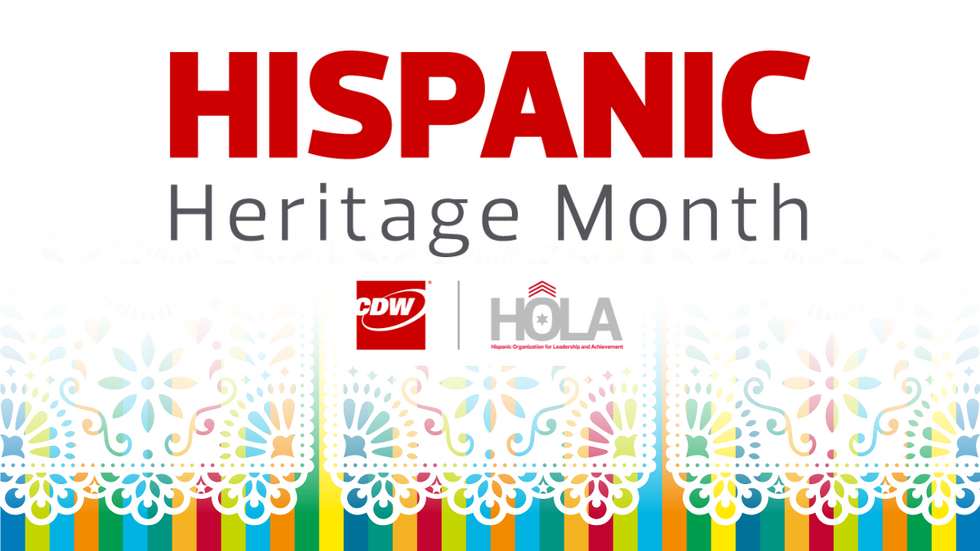 "CDW will celebrate the cultures and contributions of Hispanic and Latino Americans throughout Hispanic Heritage Month. Our Hispanic Organization for Leadership & Achievement (HOLA) Business Resource Group (BRG) will be hosting a coworker event with the theme 'Inclusivity for a stronger nation, Hispanic progress is American progress.' HOLA will also spotlight its members and highlight the richness in food, traditions, and so much more."
Learn more about CDW here.
—
Splunk —
Celebrating Millones de Puntos de Datos (our Million Data Points)
"Splunk's SOMOS employee resource group works to attract more Latinxes to Splunk while empowering the feeling of a global community and support for ongoing career growth and development.
For Hispanic Heritage Month, Splunk's SOMOS familia is proud to host open cafecitos for all 8,000 Splunkers around the globe to join the celebrations, along with facilitating online games, historical facts, and Identity Intersectionality and Latinas in Tech panel discussions.
Splunk is thrilled to ensure the rich cultural heritage of our Latinx Splunkers around the world are celebrated this month and always. #SplunkLife"
Learn more about Splunk here.
—
EnerSys —
"For National Hispanic Heritage Month, EnerSys will be hosting a series of events in order to bring cultural awareness to our employees. These events will include a kickoff celebration explaining why we celebrate this holiday, Hispanic culture spotlights, and a day of caring where employees will support the local Hispanic community through donations or volunteering. Additionally, the corporate headquarters will have a fiesta with local Latin food and entertainment."
Learn more about EnerSys here.
—
Elastic —
"Elastic is honored to support diversity through our DEI organization, Elastician Unidos. The 2022 Hispanic Heritage observance theme is "Unidos: Inclusivity for a Stronger Nation." This theme encompasses our code of celebrating being "as You are." This month, we will be partnering with different organizations and hosting events that portray our rich culture and history. Some of the events include the NYC Office volunteer event to assemble 100 back-to-school kits, cooking classes featuring Latinx food, Zumba classes, and the opportunity to hear from Mentors International and the Institute of Hispanic Culture in Houston, TX.
Learn more about Elastic here.
—
Light & Wonder —
"To celebrate National Hispanic Heritage Month, Light & Wonder hosts a series of awareness campaigns on the proper use and terminology between Spanish, Hispanic, Latin, or Latinx. We provide recommended books, films, virtual art galleries, and music to celebrate Latinx authors, writers, artists, and musicians; and host a membership drive to encourage employees to join the Light & Wonder SOMOS Latinx Employees & Allies Employee Resource Group. Visit lnw.com to learn more about Light & Wonders culture, DEI initiatives, and employment opportunities."
Learn more about Light & Wonder here.
—
T. Rowe Price —
"We celebrate the richness of Hispanic and Latinx communities and want to ensure that diverse voices are represented to build a stronger firm. The Latinx Heritage community of MOSAIC—our business resource group for all ethnically diverse associates—is leading our annual celebration, combining thought-provoking speakers and discussions on authenticity and the importance of shared experiences. This year, we welcome Damian Rivera, CEO of ALPFA and an inspiring advocate and leader, to the stage."
Learn more about T. Rowe Price here.
—
BlackRock —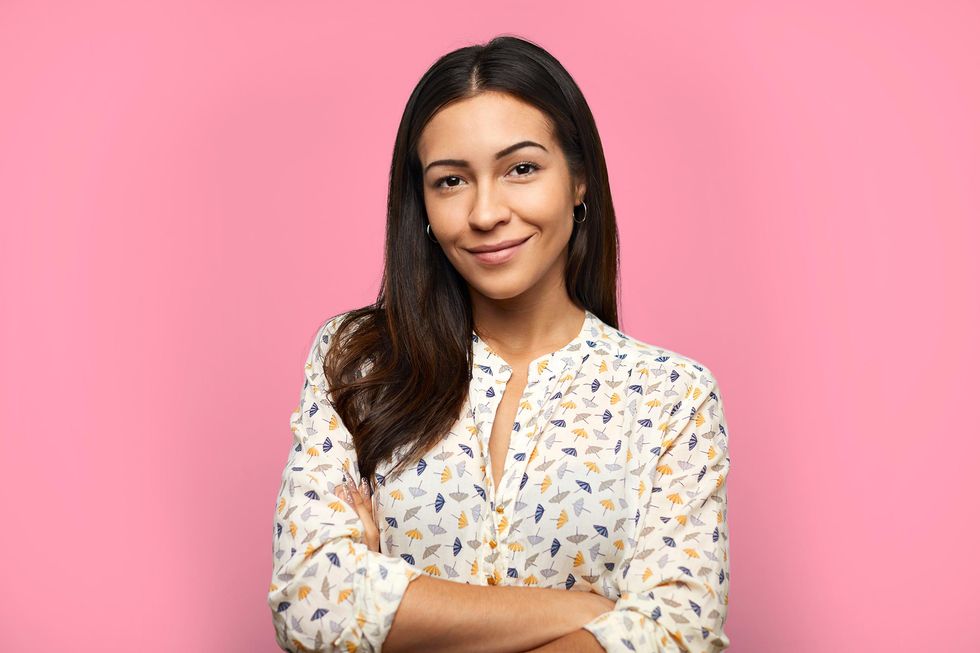 "Our goal for Hispanic Heritage Month is to provide a cohesive experience of educational content, community-building initiatives, and career development opportunities for members of our Somos Latinx employee network and allies of the Latinx community.
We seek to educate employees on key facts about the Latinx population, empower our people through networking and professional development as well as inspire future trailblazers by highlighting the firm's Latinx leaders."
Learn more about BlackRock here.
—
Back Market —
Here is an overview of Back Market's global plan to celebrate Hispanic Heritage Month —
A) 5 prolific books by Hispanic authors will be stocked in each physical office for Back Makers to borrow. The titles we will stock are:
Love in the Time of Cholera (Paperback) by Gabriel García Márquez
The House on Mango Street (Paperback) by Sandra Cisneros
The Undocumented Americans Paperback by Karla Cornejo Villavicencio
Las Biuty Queens by Iván Monalisa Ojeda
App Kid: How a Child of Immigrants Grabbed a Piece of the American Dream by Michael Sayman.
B) In-person volunteer activities with local Hispanic groups in the US and EU.
C) Two Hispanic Back Makers will be hosting a short film viewing party and discussion. We will have one in-person discussion in Paris and a second in NYC. Both will be on Zoom too so remote Back Makers and Back Makers in the APAC region can participate. At each event, we will be screening and discussing the following short films:
Learn more about Back Market here.
—
Waters Corporation —
"At Waters, we are committed to fostering an inclusive workplace where diversity in all forms can thrive. This Hispanic Heritage Month, we are continuing to offer opportunities to celebrate our Latinx community. We recently led a roundtable with Hispanic and Latinx leaders around the organization to come together and discuss inclusion at Waters. We are also focusing on the recruitment of Latinx employees, engaging universities across the US to build diverse pipelines for internships and full-time positions. Lastly, we have many events planned to celebrate Hispanic Heritage Month, including discussions, resource sharing, and affinity spaces for Latinx employees."
Learn more about Waters Corporation here.
—
ScienceLogic —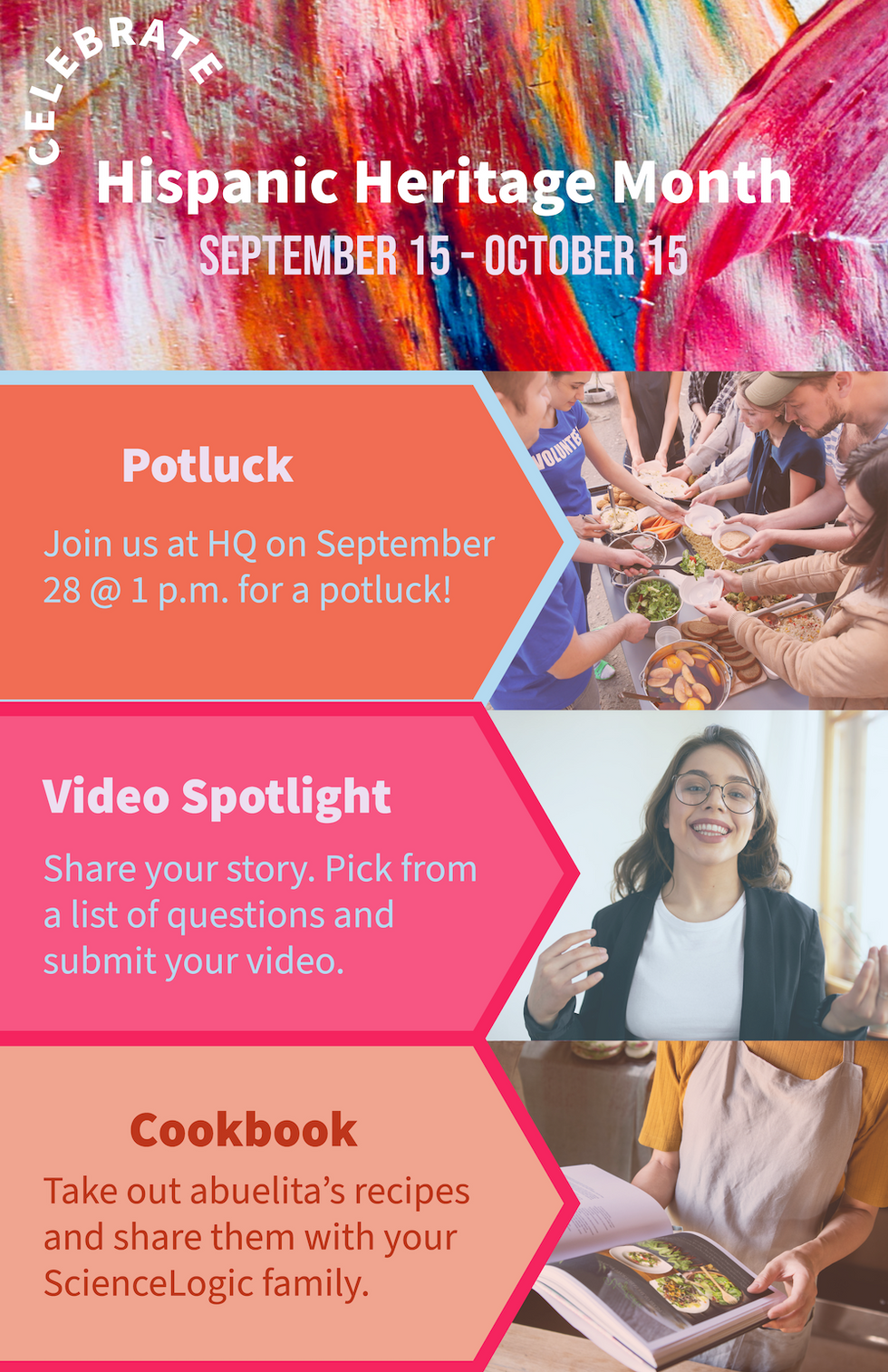 "We are proud to celebrate our Hispanic and Latinx community at ScienceLogic during Hispanic Heritage month, September 15 – October 15.
Food is a vital component of culture! We've organized an in-person Potluck at our headquarters to share Hispanic and Latinx comfort foods. In addition, we will gather Hispanic and Latinx recipes to create a cookbook to share with our ScienceLogic family.
Our LATSL members will share their unique experiences through a video series on social media. Lastly, we will spotlight pivotal Hispanic and Latinx inventors throughout the month on social media. We are excited to share our culture, history, and achievements with you!"
Learn more about ScienceLogic here.
—
Samsara —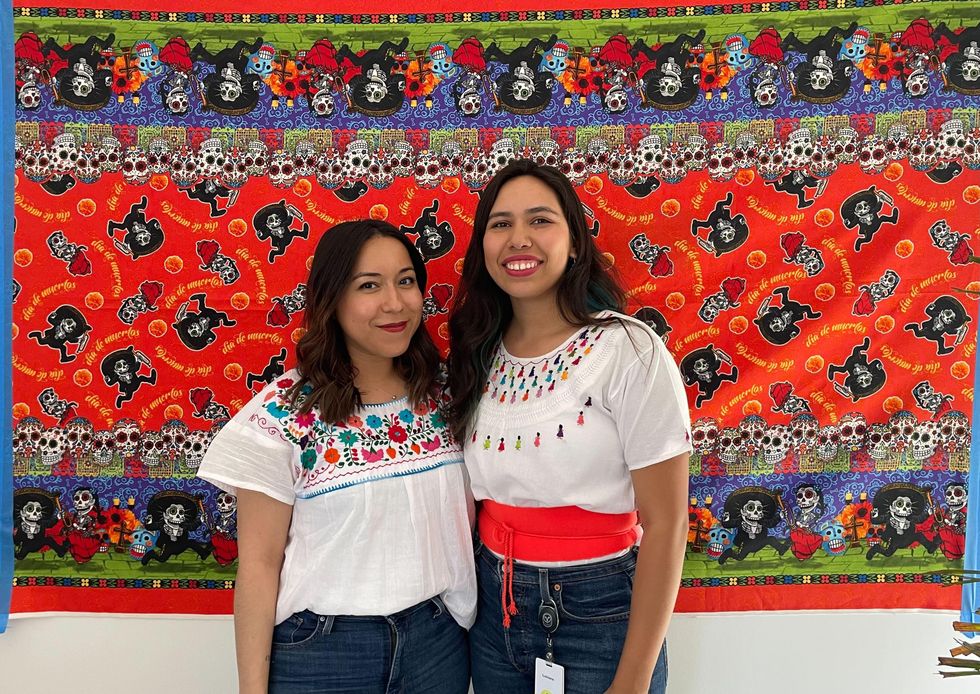 "Samsara's Latinx ERG is creating a Latinx "starter pack" to help allies better understand the history of Hispanic culture and encourage further thought and conversation. Samsara will also celebrate Hispanic Heritage Month through an employee-led spotlight video on social media. Latinx employees will film their own perspectives on how their heritage impacts who they are and what they bring to Samsara.
Learn more about how we celebrated Hispanic Heritage Month last year on our blog."
Learn more about Samsara here.
—
Vanguard —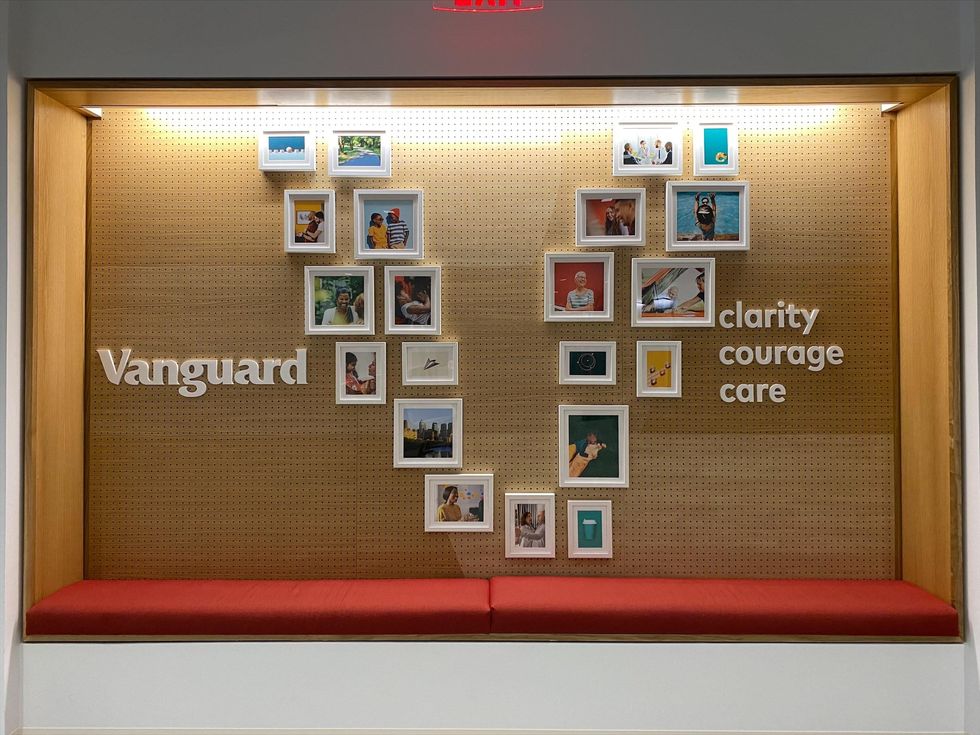 "At Vanguard, we have been celebrating Hispanic Heritage Month for many years, and every year we see more and more of our crew come together to celebrate, learn, and share who they are. Bringing your authentic self to work has many layers, and some may not be comfortable doing so. That is why it's important that we celebrate who we are and help those around us celebrate who they are, either as an ally, mentor, or friend. This year's theme is Unidos: Uniting all Vanguard crew through a celebration of Latinx and Hispanic heritage and culture.
Learn more about Vanguard here.
—
Arrow Electronics —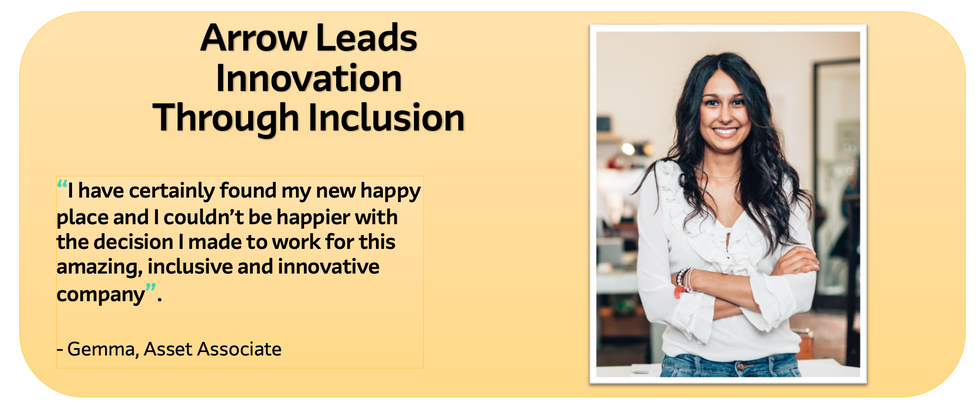 "At Arrow Electronics, we are a team of many backgrounds working towards one noble purpose: make the future better for all through technology!
We are proud to celebrate Hispanic Heritage Month and invite all employees to share their stories and learn more about others. We think diversity is the catalyst of innovation - and we want you!"
Learn more about Arrow Electronics here.
—
Nestlé —
"Nestlé is excited to celebrate Hispanic Heritage Month across a variety of topics that engage in the many facets of the LatinX community – from the Economic Power of Latinos and Latina Leadership, to Food and Hispanic Culture, and Intersectionality of the Afro-Latinidad Community, we are celebrating it all! Kicking off on September 15th, Nestlé employees are invited to attend over 12 events taking place in our corporate offices nationwide and virtually, covering all of the subjects mentioned above and more!"
Learn more about Nestlé here.
—
Airkit —
"Airkit is excited to honor Hispanic Heritage Month by providing our team with resources to encourage learning (spotlighting Hispanic authors and culturally relevant articles), supporting (small businesses and social justice organizations), and experiencing (events and historic locations) the many facets of Hispanic culture and history. We invite our team to share their moments of celebration on our #belonging Slack channel so that we can all learn from each other. We'll end the month with a virtual cooking class where we can come together to make empanadas as a team!"
Learn more about Airkit here.
—
Tackle.io —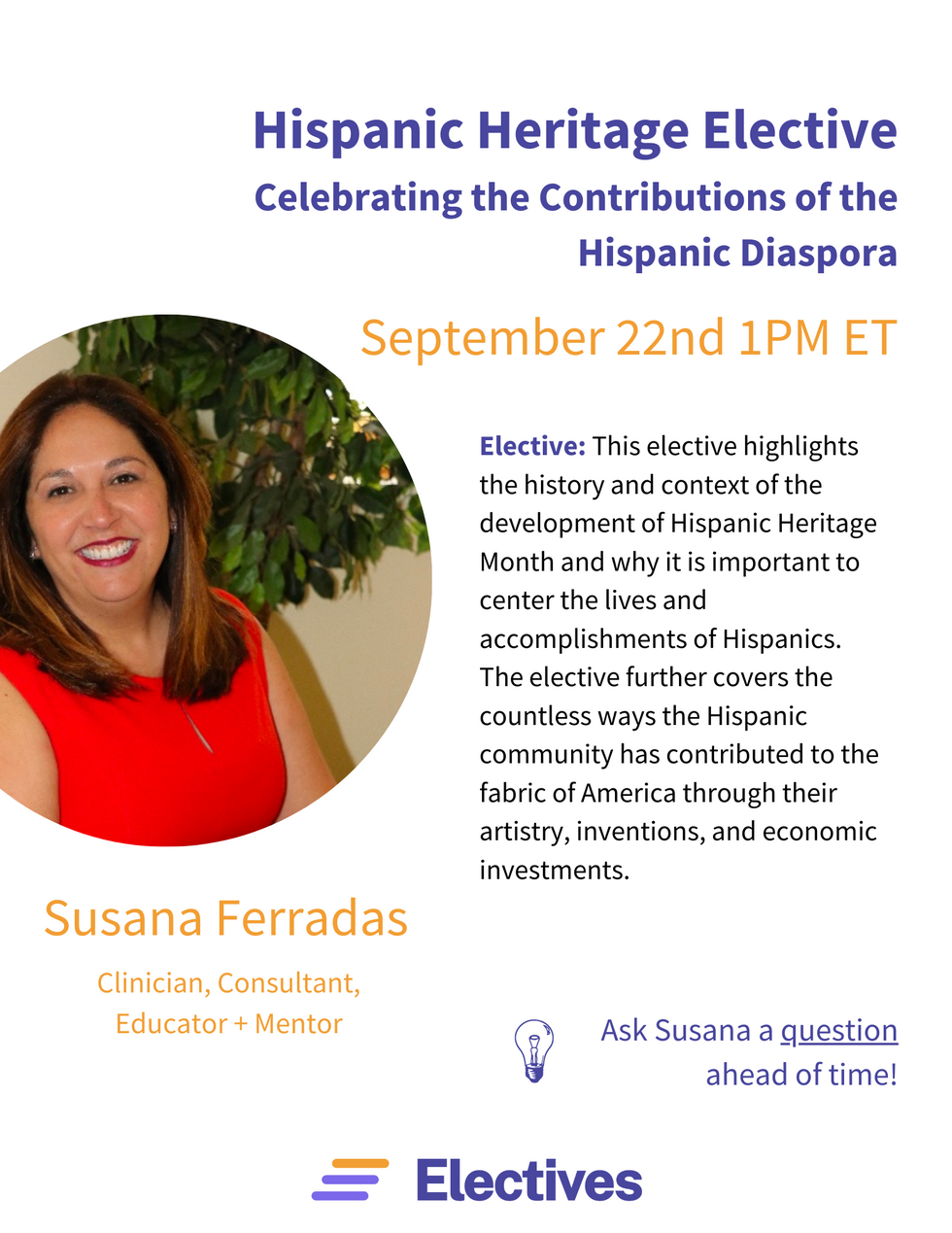 "Our Speaker Series continues this Hispanic Heritage Month with a session led by Susana Ferradas, "Celebrating the Contributions of the Hispanic Diaspora". The session will highlight the history and context of the development of Hispanic Heritage Month and why it is important to center it on the lives and accomplishments of Hispanics. The session will also cover the countless ways the Hispanic community has contributed to the fabric of America through their artistry, inventions, and economic investments."
Learn more about Tackle.io here.
—
Aurora Solar —
"At Aurora Solar, Hispanic Heritage Month will focus on fun cultural celebrations and learning. To recognize the rich Hispanic cultures - our Workplace Experience team has teamed up with our ERGs to plan events like cooking classes, virtual salsa dance lessons, and a virtual family movie night for employees to enjoy. We will also be sharing educational content like virtual museum walkthroughs and history snapshots."
Learn more about Aurora Solar here.
—
Moody's Corporation —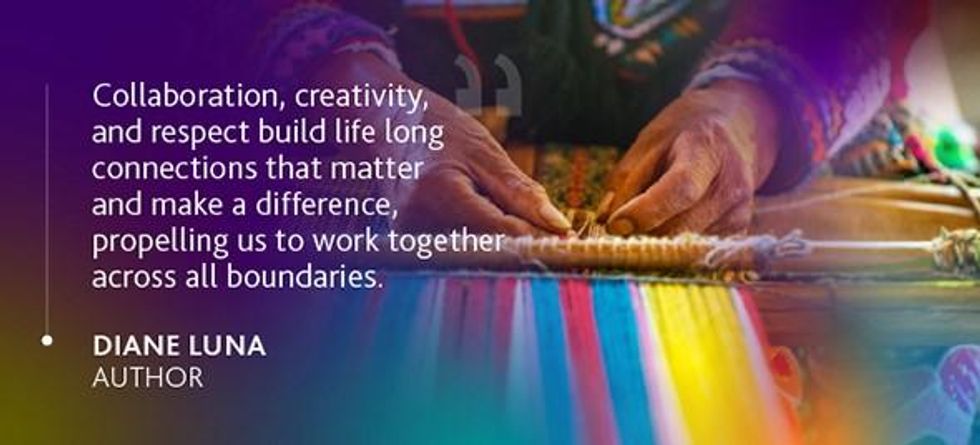 "Moody's is very excited to celebrate Hispanic Heritage Month this year. We are looking forward to celebrating through the theme of "tradiciones" or "traditions" to immerse you in the Hispanic/Latino culture and give you a taste of how Moody's employees bring their authentic selves to work. We are focused on highlighting our employees and each week Moody's will venture into a specific topic that exudes the Hispanic/Latino traditions: festejos (holidays), comida (food), musica (music), and cultura (culture)."
Learn more about Moody's Corporation here.
—
Workiva —
"From September 15 through October 15, our new Hispanic Business Employee Resource Group (BERG) will be taking over our intranet in celebration of Hispanic Heritage Month. All month long, they'll be introducing BERG leaders, driving cultural awareness, and inviting employees to join the BERG as members or allies. They'll also debut the BERG's statement of purpose along with their plans to drive career development, recruiting, and social impact. Aligning nicely with our Annual Giving Campaign in October, we'll also spotlight giving opportunities that support Hispanic causes and communities in need."
Learn more about Workiva here.
—
Northrop Grumman —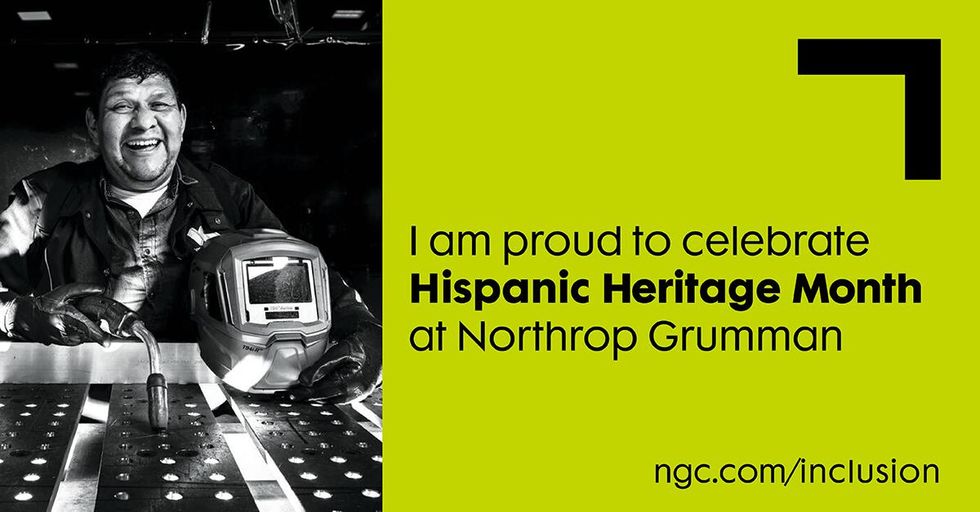 "At Northrop Grumman, we're celebrating National Hispanic Heritage Month! National Hispanic Heritage Month honors the contributions and influences of Hispanic and LatinX Americans. Northrop Grumman's Adelante Employee Resource Group hosts a full calendar of events including panel discussions and cultural awareness sessions. Learn more about our ERGs!
Hear from one of our leaders and members of Adelante:
"My pride in the work Northrop Grumman does in support of our military service members is equal to my pride in the company's genuine commitment to ensuring each employee can bring their whole self to work." Pablo Pezzimenti, Vice President, Integrated National Systems Business Unit."
Learn more about Northrop Grumman here.
—
Equinix —
"Equinix is excited to kick off Hispanic and Latino Heritage Month on September 15th. Celebrations will be led by GenteConnect, Equinix's Hispanic/Latinx Employee Connection Network. Hispanic and Latino Heritage Month represents a catalyst for unification and Equinix is celebrating this important month with dedicated programming designed to empower, educate, uplift, and inspire. Our series of educational conversations and cultural celebrations will feature Erika Álvarez, NASA Systems Engineering & Integration Manager for Advanced Exploration Systems, and award-winning filmmaker and social activist, Peter Bratt, who wrote, produced, and directed DOLORES, a feature documentary about Civil Rights icon and former United Farmworkers leader Dolores Huerta."
Learn more about Equinix here.
—
Autodesk —
"This year, Autodesk will be celebrating Latinx Heritage month with a wide range of events that promote discussions to Bring Diversity to the Table. The goal is to open pathways to access greater creativity that will provide for more diverse ideas for solving business problems. Autodesk's LatinX Network is committed to being an agent of change that empowers Latinx employees to thrive."
Learn more about Autodesk here.
—
Freddie Mac —
"Freddie Mac is [Adelante] "Going Forward" this National Hispanic Heritage Month – celebrating the lives and contributions of Hispanic Americans who have impacted the housing industry and the world. Employees will hear from UCLA's David Haynes-Bautista, Ph.D., about the "History of Latino Homeownership." Noerena Limón, Executive Vice President of Public Policy and Industry Relations at the National Association of Hispanic Real Estate Professionals (AHREP) will also lead a forum on the "State of Hispanic Homeownership." Chef Lala, an award-winning motivational speaker/master chef nutritionist, will also join Freddie Mac for a virtual cooking event. Our National Hispanic Heritage Month activities will continue to reinforce Freddie Mac's mission to make home possible – and inclusive – for all."
Learn more about Freddie Mac here.
—
Wolters Kluwer —
"Wolters Kluwer is proud to feature stories about our Hispanic leaders and their heritage and how it has influenced them as leaders throughout their careers. We are planning to host an employee panel discussion to dive deeper into the intriguing aspects of Hispanic heritage.
We will also be creating content helping employees learn more about Hispanic culture, for example, famous leaders and pioneers, food, and cultural events."
Learn more about Wolters Kluwer
here
.
—
SoundCloud —
"At SoundCloud, we will honor the music, history, and culture of persons of Hispanic and Latin descent as Hispanic/Latinx Heritage Month. We're celebrating internally by learning more about our colleagues' backgrounds and experiences through our Faces of SoundCloud series, as well as hosting an event centered on the important role that food plays in many Hispanic/Latinx communities. SoundCloud will also be elevating some of our many Hispanic/Latinx artists on the platform through curated playlists and collaborative live music events."

Learn more about SoundCloud here.
READ MORE AND DISCUSS
Show less
Loading...