GET EMAIL UPDATES FROM POWERTOFLY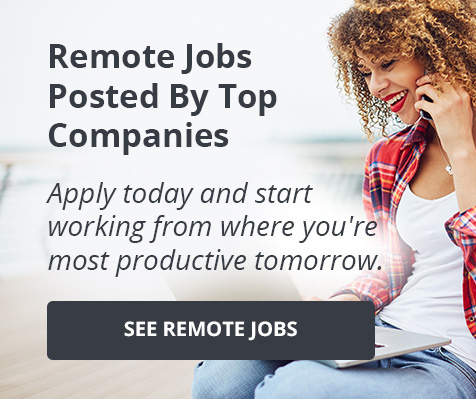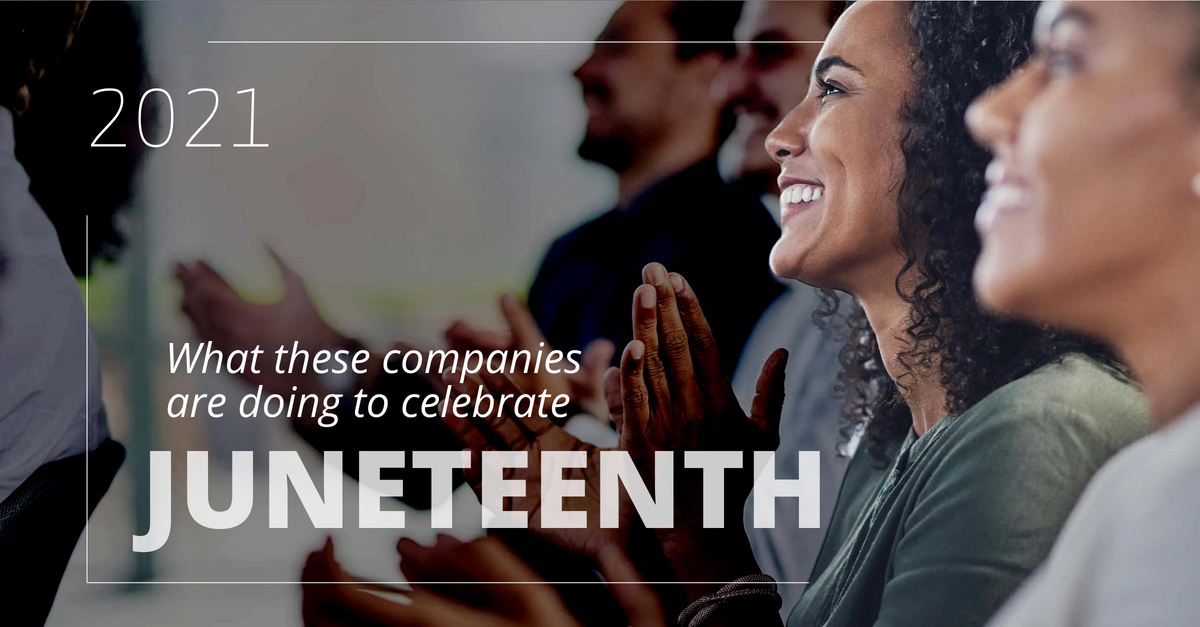 Diversity, Equity, and Inclusion
*Updated on June 17th, 2021 to reflect Juneteenth officially being named a Federal Holiday in the U.S.*
Juneteenth has been celebrated by African-Americans since the late 1800s, but in recent years (particularly in response to global protests over police brutality and the deaths of George Floyd, Ahmaud Arbery, Breonna Taylor, and other Black Americans), there has been a surge in interest in the day that celebrates freedom.
Before it became an official federal holiday, many businesses shifted toward marking June 19th as an annual company holiday, creating different initiatives around the holiday and offering employees opportunities to learn, reflect, and take action toward racial equality.
In honor of Juneteenth, we reached out to our partner companies to see how they're honoring Freedom Day. Here's what they said:
Committing to Ongoing Learning– Chainalysis
"Chainalysis has chosen to provide a day off on Friday, June 18 for its employees to free themselves of work activities in order to prioritize reflecting in any way, shape or form they choose to. By providing a company-wide day off, Chainalysis is ensuring that its employees have the bandwidth to commit to ongoing learning and expanding upon the company's DEI initiatives, as that contributes to -a better workplace, and society, for all."
They've also planned the following initiatives for their employees:
"Hosting a panel discussion, with internal and external guests, around the importance of diversity, Juneteenth and what we can do to help tackle structural inequality, particularly in the fintech/ blockchain/ cryptocurrency space.
Curating and creating an educational video and newsletter around the significance of Juneteenth.
Promoting give-back resources and opportunities to Black-owned or focused organizations and foundations that tackle social justice issues.
Competition to commemorate Juneteenth - whether dish or design - with winners to choose an organization of choice for Chainalysis to contribute to."
Learn more about Chainalysis here.
A Virtual Artistic Experience and More– LogMeIn
"This year, LogMeIn's Black ERG (BE@LogMeIn) is offering several opportunities to celebrate Juneteenth. First we will come together to view a virtual artistic experience in which three LGBTQIA+ artists of color will share original poems, monologues, and stories. Then we will host a "Storytime" in partnership with our Families ERG for an interactive reading of Juneteenth for Mazie, a captivating story about the history of slavery and why we celebrate Juneteenth as told from parent to child. Finally, we will host an engaging tour of the Black Heritage Trail, a 1.6 mile walk in Boston's Beacon Hill neighborhood."
Learn more about LogMeIn here.
Supporting Black Businesses– Ciena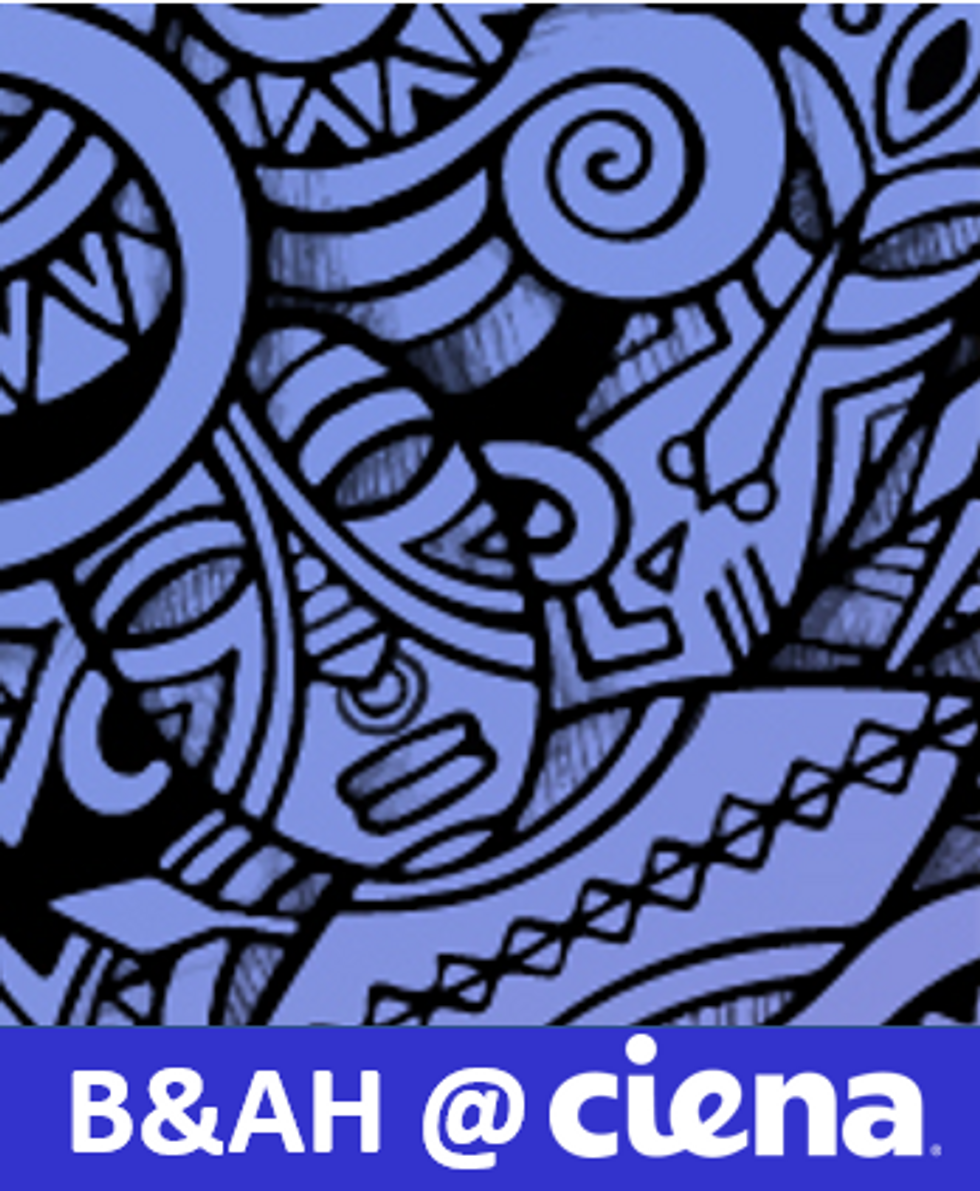 "At Ciena our Black & African Heritage (B&AH) ERG is encouraging employees to participate in a day of service on Friday 18th using their Volunteering Time Off to engage in their respective cities to serve Black and African heritage communities. B&AH has also created a page on Go/Ciena, Ciena's intranet, to share curated content to commemorate the day either by supporting Black businesses, attending virtual Juneteenth events, and educating themselves and others."
Learn more about Ciena here.
Focusing on Reflection– Vouch
"Vouch celebrates Juneteenth by closing for observation on June 18. We encourage our employees to take the day to focus on reflection."
Learn more about Vouch here.
Elevating Black Voices– Collins Aerospace
"In a first-of-its-kind industry collaboration event at the ERG level, the Collins Aerospace African American Enterprise Board (AAEB) and the Boeing Black Employee Association (BBEA) will join forces in an event dedicated to elevating Black voices across our companies. We hope this will be the first of many such industry-wide conversations between our ERGs as we strive for aerospace to be the most inclusive space. In addition, several site-specific events will commemorate and honor the history of Juneteenth and why it is critical for all to remember the day."
Learn more about Collins Aerospace here.
Dream In Color Film Review– NBA
"Dream In Color will host a panel discussion with the forces behind "A Most Beautiful Thing," a documentary film chronicling the history of the first U.S. African American public high school rowing team. As the NBA office is closed in celebration on the holiday on Friday, on June 18th executive producer and NBA legend Grant Hill, director Mary Mazzio and Arshay Cooper, a rower and protagonist of the film, will discuss Arshay's story. This discussion will moderated by NBA TV host, Stephanie Ready."
Learn more about the NBA here.
Reflecting on Our Past, Creating Change for Our Future– Freddie Mac
"At Freddie Mac, we're building on our continued commitment to diversity, equity and inclusion by recognizing Juneteenth as an official company holiday and day of service. The significance of the day will be commemorated with a series of learnings and opportunities throughout the month to engage inclusively while giving back to our local communities, including:
"Day of Understanding" keynote address featuring a professor of African American Studies.
"Building Community within Our Communities" series of virtual community outreach initiatives supporting select non-profits across the U.S"
Learn more about Freddie Mac here.
Speaking to Equality– Netskope
"Netskope observes Juneteenth as an official company holiday in the United States. We have expanded our events that celebrate and observe dates and moments that speak to equality and against racism - Juneteenth being one of many."
Learn more about Netskope here.
Spreading Awareness Across the Nation– Uber
"The United States and Canada will continue to observe Juneteenth and Black at Uber is releasing company-wide communications surrounding the day, its meaning, and celebratory events and activities going on in cities across the United States and Canada that people can support and attend."
Learn more about Uber here.
Lunch and Learn Celebration– AAA
"AAA EXCEL Business Resource Group (BRG): EXCEL will be hosting a "Lunch & Learn" Event to celebrate and discuss Juneteenth. This Freedom Day Event will feature a Meet-and-Greet with the EXCEL Leadership Team, a panel discussion with Executive Leaders, and a fun ending filled with prizes."
Learn more about AAA here.
Virtual Fashion Show– Audible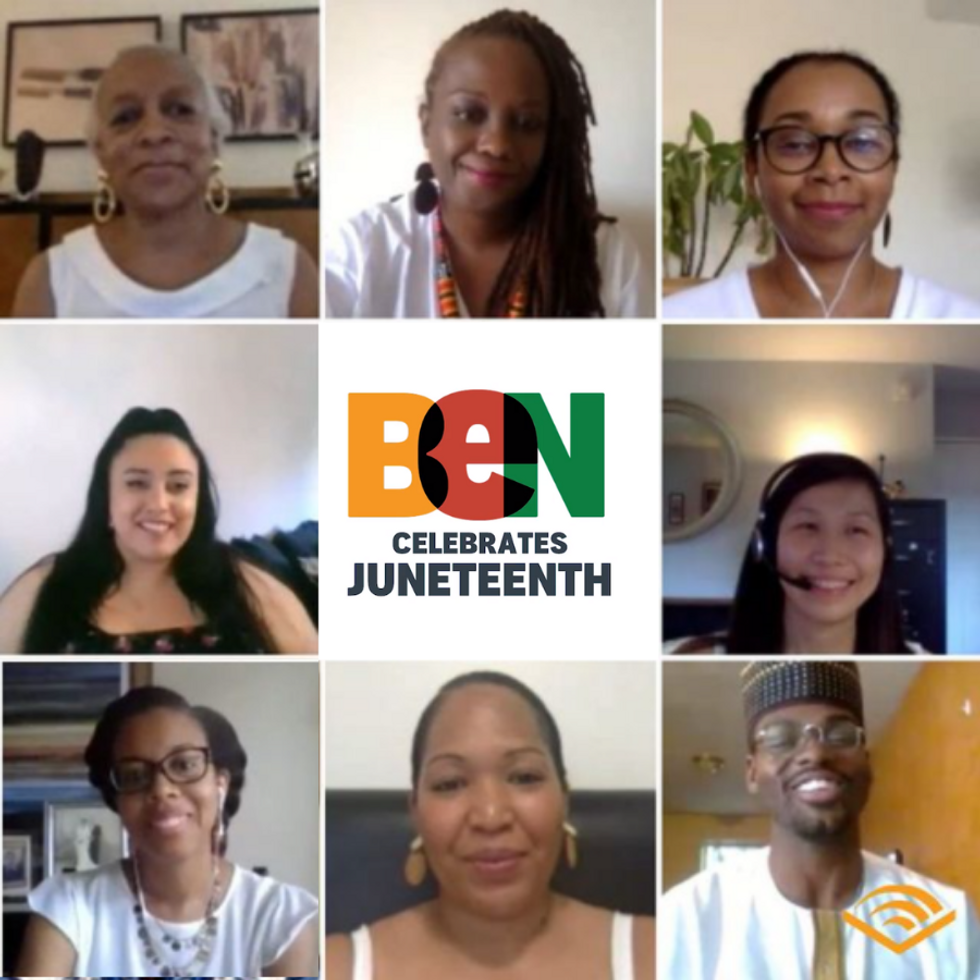 "Audible's Impact Groups encourage an environment where you can be you. This Juneteenth Audible's Black Employee Network will be celebrating The Style of Freedom and The Freedom of Style! Audible Employees will share pictures in a virtual fashion show inspired by this prompt:
Imagine this: it's Galveston, Texas on June 19, 1865. A huge celebration is kicking off. And we're there. What would you wear? It could be historical, cultural, or contemporary."

Learn more about Audible here.
Deepening Awareness and Making Positive Change– S&P Global
"At S&P Global, we commemorate Juneteenth while recognizing that we still have a long way to go to create an equitable society. This year we marked Juneteenth with a formal U.S. company holiday, and provided our people with resources to deepen their awareness of what this day stands for while continuing to make positive change. We will engage our people through educational event programming, brave spaces for open conversations, and our community partnerships. Some planned events include "Making Freedom Pay: What we can learn from the U.S. Reconstruction Era" and "Beyond ESG: Economic Impact of Inequality on Black Women."
Learn more about S&P Global here.
Conversations About Black Investing– Moody's
"In honor of Juneteenth, we will host several conversations that focus on the Black community and financial services. Our CEO, Rob Fauber and Michael T. Pugh, CEO of Carver Federal Savings Bank, will come together for a live conversation on the state of Black owned banks, "Banking Black," and much more. In addition, DK Bartley, Moody's Chief Diversity, Equity & Inclusion officer, and Mellody Hobson, President and co-CEO of Ariel Investments and the chairwoman of Starbucks Corporation, will host a session on the importance of Black investing. We will also issue a newsletter that commemorates and educates employees about the significance of Juneteenth."
Learn more about Moody's here.
Driving Equity and Inclusion– Nestlé USA
"We announced last year that Juneteenth, sometimes called Emancipation Day or Freedom Day, would be added as a corporate holiday in the US. Cultural conversations about equality and racial equity brought into focus the importance of this day and we believed it was important to commemorate it as a company. So, our corporate offices will be closed on Friday, June 18th, to allow employees time to reflect on the history of Juneteenth, the meaning of the day and consider their role in driving equity and inclusion at Nestlé and in our communities."
Learn more about Nestlé USA here.
Appreciate the Difference and Be Curious– VTS
"VTS offices will be closed for observance for Juneteenth. We encourage all employees to take the time to live our values of Appreciating the Difference and Be Curious and actively engage in the holiday. While we may have the day off, it is actually a "day on" as the holiday is a crucial day for allyship. We will be sharing some resources to all employees to learn more on how to celebrate and take action."
Learn more about VTS here.
Brave Space Sessions– Okta
Okta is Celebrating Juneteenth through the following initiatives:
"Celebrating Juneteenth" presentation at company all-hands: The presentation featured historical context on the holiday as well as suggestions for employees to get involved."
"DIB Lunch and Learn: Fireside Chat with Jodi-Ann Burey: Jodi-Ann will discuss heritage months, how companies can better support employees from marginalized communities, allyship, and intersectionality."
"Brave Space Session: We will create space for authentic conversations about violence in POC communities and how to channel this energy into something that can build a stronger community within our organization."
"Ailey Film Screening: For two days at the end of the month we will have the new Ailey film available for viewing."
"Juneteenth video featuring Black employees from Okta."
"Newsletter that highlights a few Black employees at Okta and their experiences with Juneteenth during childhood."
Learn more about Okta here.
Storytelling, Reflection, Empathy, and Action– Seatgeek
"This Juneteenth, we are focusing our programming on four elements - storytelling, reflection, empathy, and action - expanding last year's Day of Service to several days of impactful virtual events.
SeatGeek has also committed to donating $10,000 on behalf of our employees, giving individuals an opportunity to contribute to the fund as well."
Learn more about SeatGeek here.
Celebrating the Legacy of Juneteenth– VideoAmp
"Saturday, June 19 is the 156th anniversary of Juneteenth, also known as Freedom Day. Out of respect for and to honor this important day for all African Americans across the country, VideoAmp will observe Friday, June 18 as a company holiday. All offices will be closed, and we encourage Vampers to participate in cultural activities or give-back events to show allyship and support for Black citizens in the communities where we live and work."
Learn more about VideoAmp here.
Honor, Recognize, and Reflect– MongoDB
"MongoDB recognizes Juneteenth as a paid day off for U.S. employees. This year, MongoDB employees located in the U.S. will take the day off on Friday, June 18th to honor, recognize, and reflect on Juneteenth."
Learn more about MongoDB here.
Sharing Thoughts, Experiences, and Resources– BlackRock
"We have several opportunities for employees to reflect on the ongoing struggle for racial equity and observe Juneteenth. For instance, our Black Professionals Network (BPN) in our Delaware Office is partnering with the Global Head of Talent Acquisition, leaders & managers of the Delaware campus to share their thoughts, experiences, and provide resources for hiring diverse talent in honor of Juneteenth. This panel will discuss obstacles regarding the hiring of diverse talent, will touch upon the firm's commitment and current progress, and will also explore how our Black Professionals Network can support with such hires."
Learn more about BlackRock here.
Social Justice Day– Healthfirst
"On June 17, Healthfirst's weekly employee Race & Justice Forum becomes a celebration of Juneteenth, featuring a special presentation of employees from around the company sharing what Juneteenth means to them—it's history, traditions, and future. Members of the Black History Month committee will meet with Healthfirst summer interns for a small group discussion about Juneteenth as well. That Friday the company's intranet page will feature a tribute to Juneteenth, with a primer on its history and information about the company's Social Justice Day, a paid day off to engage in activities or service that positively impacts the community."
Learn more about Healthfirst here.
Showcasing Black Excellence– Relativity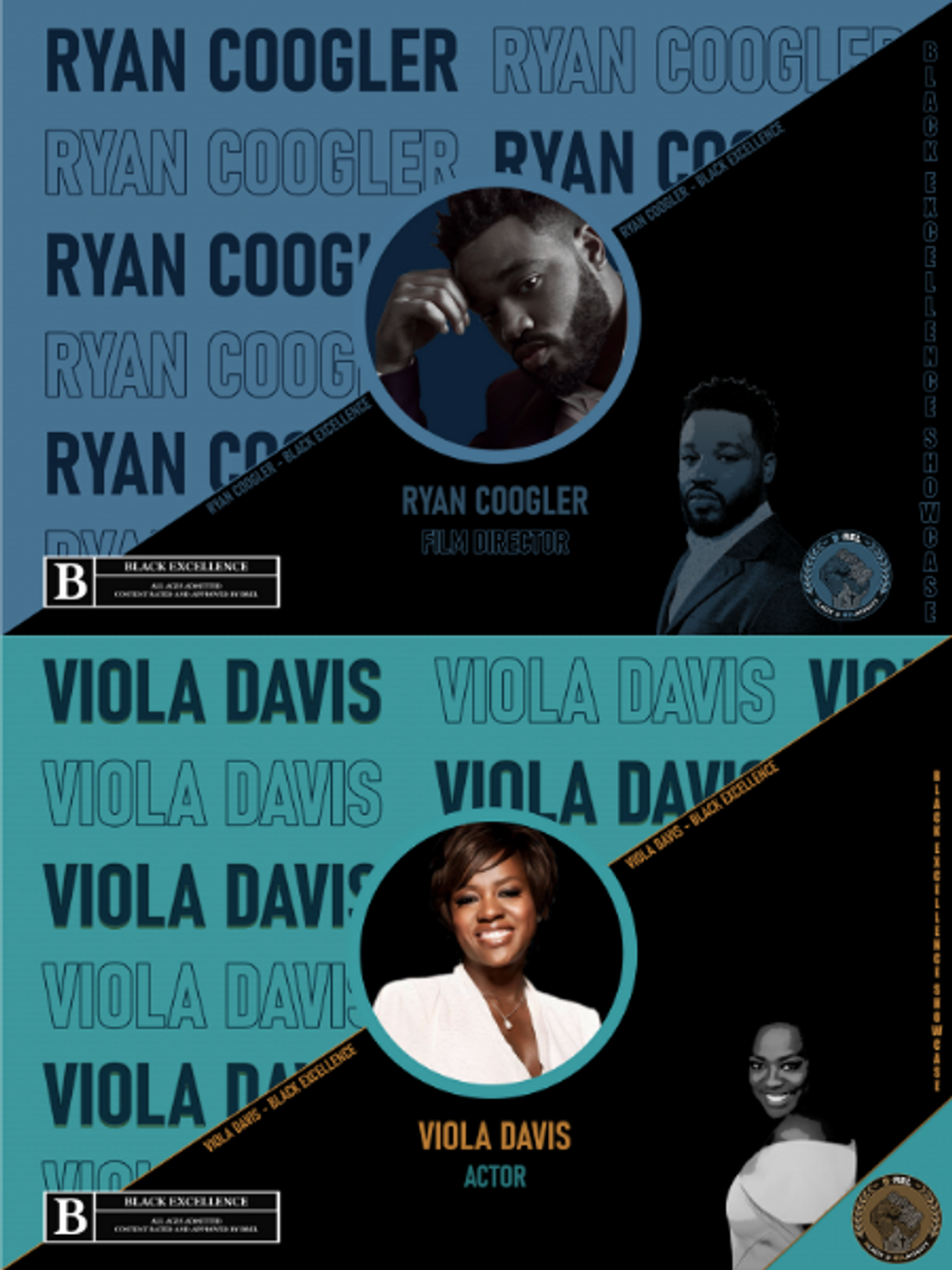 Black Excellence Showcase posters
"Relativity's community resource group, BRel (Black at Relativity) is virtually highlighting black owned businesses via black excellence showcases throughout the week. Our showcases celebrate Black Excellence while educating our Relativity community with bios, fun facts, videos, articles, and custom art celebrating the amazing work of black individuals. Additionally, we'll be encouraging our Relativians to support black businesses via a list of recommendations.
Relativity is also partnering with the Innov-8 leadership team on June 17 to host a webinar highlighting challenges black employees face and how individuals and organizations can work to negate these challenges."
Lamar Jordan – Infrastructure Engineer II & Co-Chair of BRel (Black at Relativity)
Learn more about Relativity here.
Education, Advocacy, Demonstration, and Donation– PagerDuty
"One year ago we introduced our Day for Change initiative on Juneteenth. We recognize Juneteenth as a global holiday and encourage employees to use the time to advocate for equity and critical reform for the Black community. Furthermore, we have grown this annual initiative into a comprehensive quarterly offering. Days for Change involves a strategic delivery of programming, content, philanthropic efforts, and a menu of action items, enabling company-wide activation with four key pillars to create change; Education, Advocacy, Demonstration, and Donation."
Learn more about PagerDuty here.
Inform, Encourage, Reflect, and Engage– ServiceNow
"ServiceNow celebrates Juneteenth this year with a series of employee experiences designed to increase awareness, inform, encourage reflection, and engage.

A video featuring Black employees sharing what Juneteenth means to them and their Juneteenth family traditions
Employees globally sharing the music, literature, figure or moment that influenced their understanding of the Black experience
Dialogue on ServiceNow's $100M investment in Racial Equity fund
Launch of Black at Now Belonging Group newsletter
Intersectional opportunity to celebrate LGBTQIA+ artists of color"
Learn more about ServiceNow here.
Rest and Reflect– GameChanger
"GameChanger observes Juneteenth and honors its historical importance by offering all teammates a paid company holiday. We also are providing teammates with resources to enable them to take the time off to rest and reflect, learn, and/or advocate. Finally, we're hosting a teammate dialogue circle the day before the holiday to provide teammates the chance to learn and discuss why the day is not just an important day in Black History but for American History."
Learn more about GameChanger here.

Sparking Empathy and Acceptance– Elastic
"In order to commemorate Juneteenth, Elastic will be observing this event as a holiday on Friday, June 18th."
"If you're looking for a documentary, start with 13th, directed by Ava DuVernay. It can be challenging to spend a lot of time on the subject of racism — it's very heavy. Ava knows how to get to the core of the metamorphosis of racism. This documentary highlights how slavery evolved from convict leasing to disproportionate mass incarceration and other factors like keeping people locked into the system with GPS monitoring, house arrest, etc. This documentary demonstrates what modern slavery looks like. 13th helps spark empathy and acceptance of black peoples' stories instead of nullifying them."
Destiny H, Prin Web Producer
Learn more about Elastic here.
Amplifying Employee's Voices– Procore
"Procore is observing Juneteenth (or Freedom Day) on Friday, June 18 as a global holiday for all employees. Through Modern Health, our mental wellness program, employees also have the opportunity to attend a webinar to reflect on what Juneteenth is and what it means in corporate America. We are also celebrating the one-year anniversary of the Daring Conversations and Allyship speaker series, which focuses on listening, learning, and amplifying our employee's voices. You can learn more about our ongoing efforts to build a more diverse and inclusive future here."
Learn more about Procore here.
Juneteenth Day of Learning– Facebook
"On Friday, June 18, Facebook is excited to host our company-wide Juneteenth day of learning in recognition of the legacy, excellence, and resilience that drives the immense contributions of the Black community to the world.
Employees can participate in a full day's slate of insightful discussions with notable activists and public figures, including Dr. Henry Louis Gates, Tina Knowles-Lawson, June's Diary and more, who will share perspectives on the history and significance of Juneteenth.
Or employees can take the day off to celebrate in ways that are meaningful to them with a personal Facebook Choice Day.
Externally, our family of apps will tell the story of how Black people use our platforms every day to reimagine freedom through community, personal expression, love, joy, celebration and action."
Learn more about Facebook here.
READ MORE AND DISCUSS
Show less
Loading...