GET EMAIL UPDATES FROM POWERTOFLY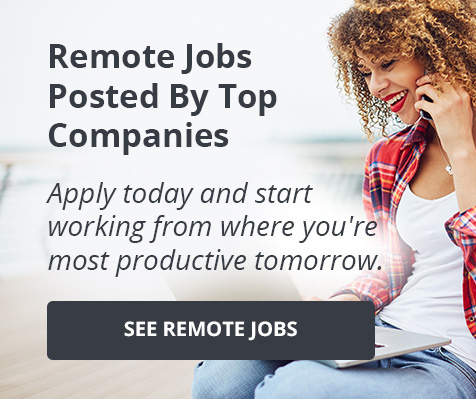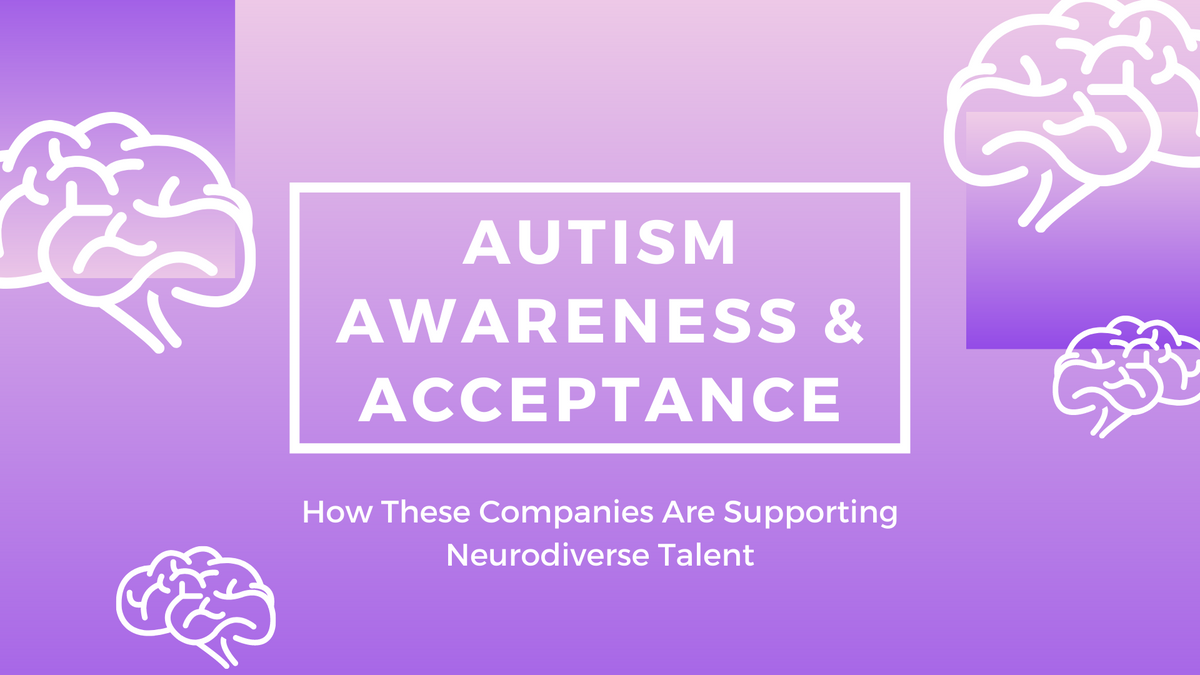 Neurodivergent
Five million adults in the U.S. have autism spectrum disorder, per the CDC. More are considered neurodivergent, which can refer to people with autism, ADHD, and dyslexia.
You've met some of them—maybe they're your family, friends, classmates, or coworkers, or perhaps you identify as neurodivergent yourself.
You may have recognized that some neurodivergent people are exceptionally skilled, excelling in things like pattern recognition and mathematics, and that those skills deserve to be celebrated, as the Harvard Business Review did in their report "Neurodiversity as a Competitive Advantage" in 2017.
But whether highlighting the significant contributions that neurodivergent employees have made or just honoring who they are as people, we wanted to take a moment this April to share some ways that industry leaders are marking World Autism Awareness Month.
We also want to acknowledge that Autism Speaks, the organization that began World Autism Awareness Month in the 1970s, has had a complicated relationship with the autism community. (Here's a good guide on that context.) We recognize that some prefer to celebrate Autism Acceptance Month, or to align with other organizations' World Autism Awareness activities, like the UN's.
However you decide to "Celebrate Difference"—the Autism Society of America's theme for April 2021—this month, PowerToFly and these 9 companies are celebrating right along with you!
Sharing inclusivity, not stereotypes, at Raytheon Technologies
"Raytheon Technologies and our Raytheon Alliance for Diverse Abilities (RADA) Employee Resource Group (ERG) is committed to trying to bring focus on invisible disabilities, as they are among the most misunderstood. Autism/neurodiversity isn't a mental illness and we recognize how important it is to bring awareness, be inclusive of everyone and avoid stereotypes. During Autism Awareness Month RADA is featuring a multi-regional presentation about Autism Awareness & Acceptance, as well as neurodiversity overall. The presentation is focused on educational information, including what Autistic people want in terms of inclusion and meaningful work, as well as dispelling common misconceptions."
Learn more about Raytheon Technologies.
Hiring a world-class workforce at the National Geospatial-Intelligence Agency
"The National Geospatial-Intelligence Agency recently launched the Neurodiverse Federal Workforce (NFW) pilot program, a collaborative effort between NGA, MITRE, and Melwood. The NFW pilot aims to help government agencies hire neurodiverse talent for U.S. Federal Government agencies. 'NGA mission success is contingent on a world-class workforce with a wide diversity of opinions and expertise,' said NGA Deputy Director Dr. Stacey Dixon. 'Neurodiverse talent can bring new perspectives to the NGA workforce and make important contributions to the mission.' The pilot is a great learning opportunity for NGA to continue to grow and improve our first-class workforce."
Learn more from the podcast "The National Geospatial Intelligence Agency Takes Workforce Diversity In A New Direction"
Learn more about the National Geospatial-Intelligence Agency.
Supporting each individual's preferred environment at Elastic
"We distribute anonymous surveys that allow anyone, including neurodiverse folks, to address potential barriers that we should address.
Our accessibility working group acts as an employee resource as well as an equity-seeking team that works to create and develop a disability inclusive workplace at Elastic.
The majority of our Elasticians work from home. Our hope is that this empowers neurodiverse employees, including those who may be on the spectrum, to have more control over their environment so that they can manage noise and light sensitivity, control their personal space, and manage their own schedule to reduce anxiety."
Learn more about Elastic.
Pioneering neurodiversity at Freddie Mac
"Freddie Mac values the insights and different perspectives that result from employees bringing their authentic selves to work. Our Office of Inclusive Engagement works with several organizations to identify qualified candidates, consider them for suitable roles and pair them with mentors who can help them adapt to an evolving new normal. In 2020, we evolved our neurodiversity internship initiative into a more robust training, education and hiring process called 'Neurodiversity at Work' to directly place candidates with Autism Spectrum Disorders into full-time roles."
Learn more about Freddie Mac.
Decoding inclusion at MongoDB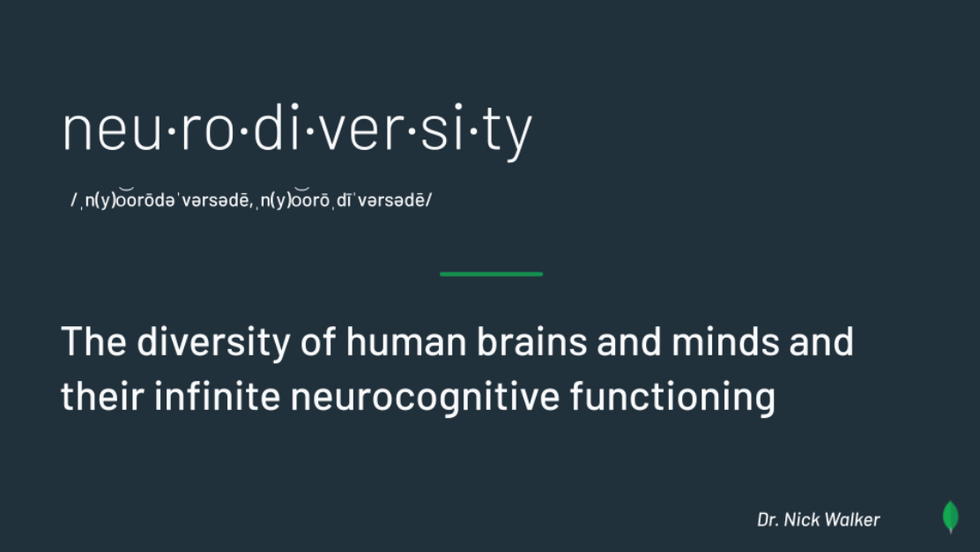 "MongoDB supports the neurodivergent community through interview accommodations, providing new hires the opportunity to select equipment and denote special requests, and onboarding checklists broken down into useful sections. To raise awareness about neurodiversity in the workplace, we have a learning and development (L&D) platform which has content on collaborating with different working styles. Our L&D Program focuses on building skills in managing teams inclusively. We also host Decoding Inclusion, a series of events aimed at building community and sharing foundational knowledge about D&I topics, including neurodiversity, to further our understanding of differences."
Read more about how MongoDB celebrates difference in this interview with their VP of Corporate Comms
Learn more about MongoDB.
Encouraging allyship at Folsom Labs
"At Folsom Labs, we are passionate about building a culture of acceptance and inclusion. Our goal is not just to spread autism awareness but to strive to be allies and elevate the voices of those with disabilities. Now more than ever, this is important as many are facing the added weight of mental health and wellness challenges due to the pandemic. Encouraging allyship throughout the community and building a culture where everyone can thrive are at the forefront of our current initiatives. We are proud to celebrate Autism Acceptance Month — to set a stage where we can celebrate our differences and continue to create a space of inclusion and support."
Learn more about Folsom Labs.
Recruiting for diverse problem solvers at Dell Technologies
"Dell's Neurodiversity Hiring Program provides professional development training, internships, and full-time career opportunities for neurodivergent job seekers. The program rethinks the traditional interview process by removing barriers that may limit an individual from fully showcasing their skills and capabilities. Additionally, program participants benefit from job coaching and mentorship provided by our community partners and True Ability ERG members.
A variety of critical positions across the company have been filled through the program. In doing so, we are bringing in diverse perspectives for problem solving that have helped us differentiate ourselves within the marketplace all while cultivating a culture of inclusion."
Learn more about Dell.
Supporting professionals with autism throughout their talent journey at Deloitte
"At Deloitte, everyone contributes to our diversity, equity, and inclusion efforts. Our inclusive culture, empowers all of us, including those with diverse abilities, to connect, belong, and grow. Deloitte's Autism@Work program supports our professionals with autism throughout their talent journey. A customized, autism-friendly assessment process helps draw out our candidates' strengths. Our employees have an internal Coach, an Onboarding Advisor, and access to external job coaching. Our Onboarding Mentor/Buddy Program pairs professionals with autism with other Deloitte colleagues/allies. Through Neurodiversity Training, our professionals can help support and manage our differently-abled professionals. We also have our Abilities First Business Resource Group for people with disabilities plus allies."
Learn more about Deloitte.
Sharing stories to support awareness at Lockheed Martin
"Lockheed Martin shares employee stories internally to help others understand Autism Spectrum Disorder (ASD) and hosts internal events to support ASD awareness and education. The Able & Allies business resource group, whose mission is to build an environment that empowers employees with disabilities, has recently partnered with ASD advocacy organizations to offer resources to assist with managing the effects of the COVID-19 pandemic with persons who have ASD and their families. Missiles and Fire Control (MFC) is a member of the Florida Ability Inclusion Network and strives to educate employees and leaders on disabilities and recommend best practices to promote a disability-friendly workplace."
Learn more about Lockheed Martin.
READ MORE AND DISCUSS
Show less
Loading...