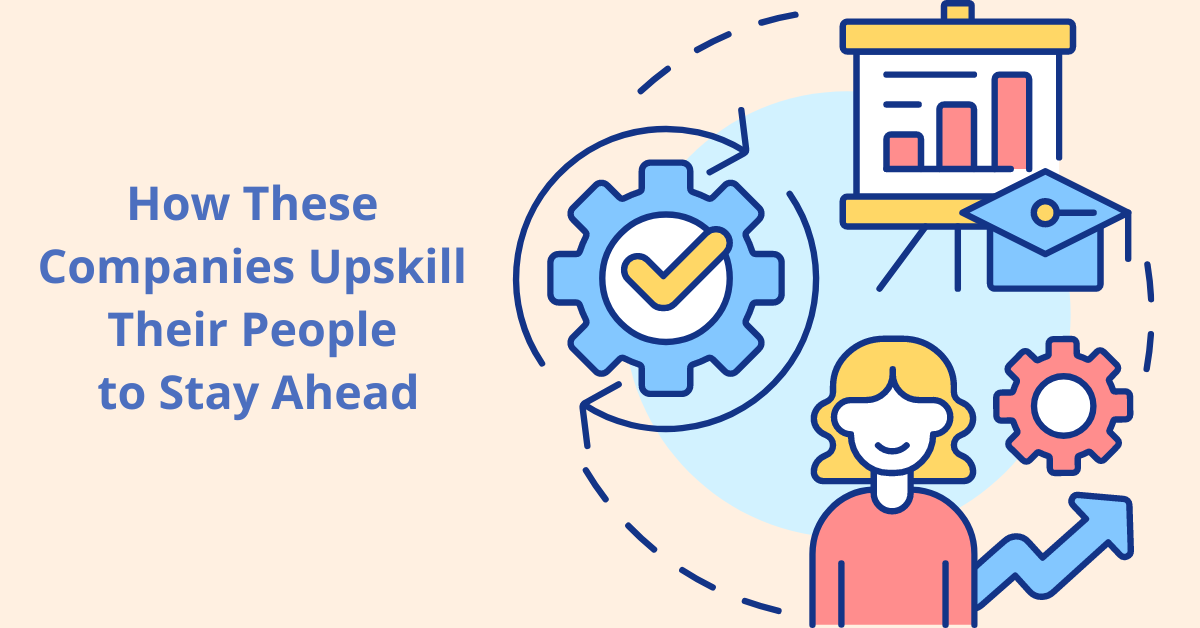 Diversity, Equity, and Inclusion
Professional Development Programs that Upskill on the Job
As an employee during a time of endless technological advancement, it can be stressful to keep up with the ever-growing list of resume-boosting skills. Investing time and money outside of work to hone them can get complicated.
That's why it's key to find a company that cares about upskilling if you want to stay sharp. Upskilling is when companies train employees in new and relevant skills necessary for the future, usually through training programs and continued education.
Read on to learn how these companies upskill their employees.
Collective Insights —
"Collective Insights continually invests heavily in our technical and business skillsets. Delivering high-quality services to our valued clients is critical. We strategically plan the direction of these services and the skillsets required to provide them. Therefore, building a team of highly capable technical consultants is a top priority.
Collective Insights creates customized training plans to develop individual capabilities to meet the increasing demand. We budget training and exam investments to eliminate the cost burden for our team. We also provide tuition reimbursement to assist our team with continued education. Additionally, Collective Insights implements a focused mentorship program to guide junior team members and offers ready access to relevant technologies in our labs so that everyone can exercise their knowledge with hands-on tools."
Learn more about Collective Insights
here
.

---
Logicworks —
"One way Logicworks tackles continuous learning is through our Certification Reimbursement Program. Regardless of position or seniority, we will reimburse employees for any pre-approved "work-related" certification exams like the AWS Cloud Practitioner or AZ-900 Azure Fundamentals, and once a certification is achieved, we'll provide a one-time bonus. This encourages our teams (both technical and non-technical) to keep expanding their ever-growing toolbox while earning a few extra bucks along the way. Currently, 75% of our employees hold at least one AWS, Azure, Terraform, and Kubernetes certifications and many have gone on to complete more advanced-level certifications."
Learn more about Logicworks
here
.

---
Waters Corporation —
"At Waters, organizational growth is fueled by the development of each one of us. With opportunities all around, your continuous development is achieved and especially effective through a routine of ongoing learning. Waters launched a flexible learning program called iLearn, which is our enterprise-wide self-directed learning platform, bringing you state-of-the-art online content. A learner-centric design allows our diverse workforce the flexibility to choose how they want to learn: watching or listening to video courses, reading an e-book, or listening to an audiobook. This makes learning very flexible. An extensive library of industry-leading content is available in several languages for our international audience: English, French, German, Japanese, Mandarin, Portuguese, and Spanish.
Waters also recognizes the benefit of furthering your development through additional education that is work-related. The Educational Assistance Program is a reimbursement plan, which reduces some of the financial burden on the employee. Waters will reimburse you up to $5,250 each calendar year of employment for tuition, books, and registration and lab fees, provided the course has been pre-approved by Waters and a passing grade is submitted at the conclusion of the class."
Learn more about Waters Corporation
here
.

---
Stem Disintermedia —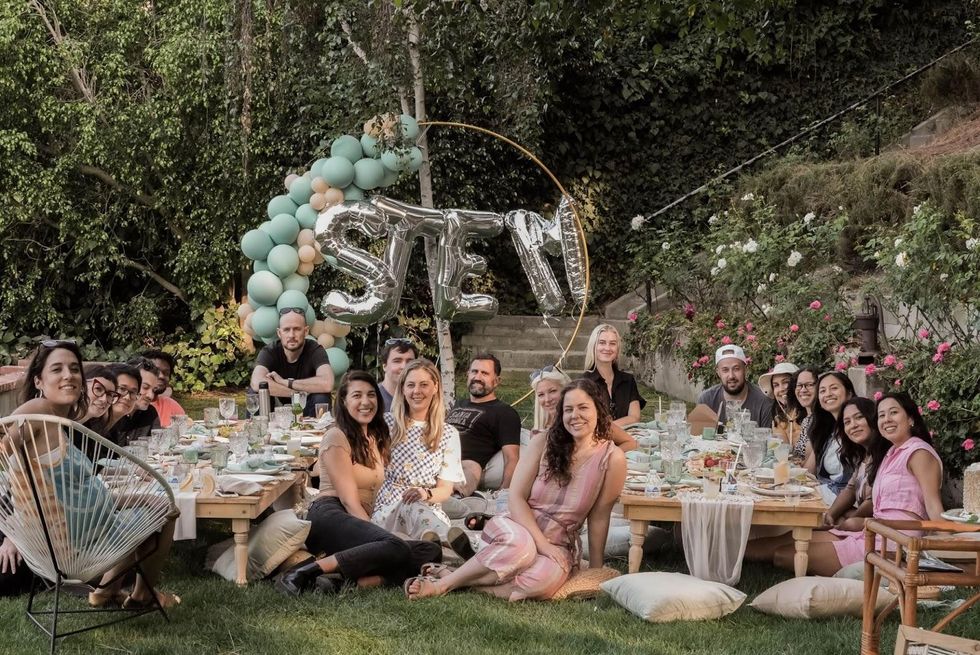 "Stem encourages all employees to pursue educational opportunities that will further develop and hone their professional skills. One significant way we do this is by offering an annual $400 Learning & Development stipend. Employees can use the stipend towards courses, seminars, books, tools, equipment etc. to help them master a new skill or expand interests within their field. Led by our CEO & executive team, Stem has directly invested in individual and programmatic training/development that aims to ensure every person - especially those that have been historically marginalized - are given the opportunity and roadmap on how to thrive within Stem."
Learn more about Stem Disintermedia
here
.

---
Cummins —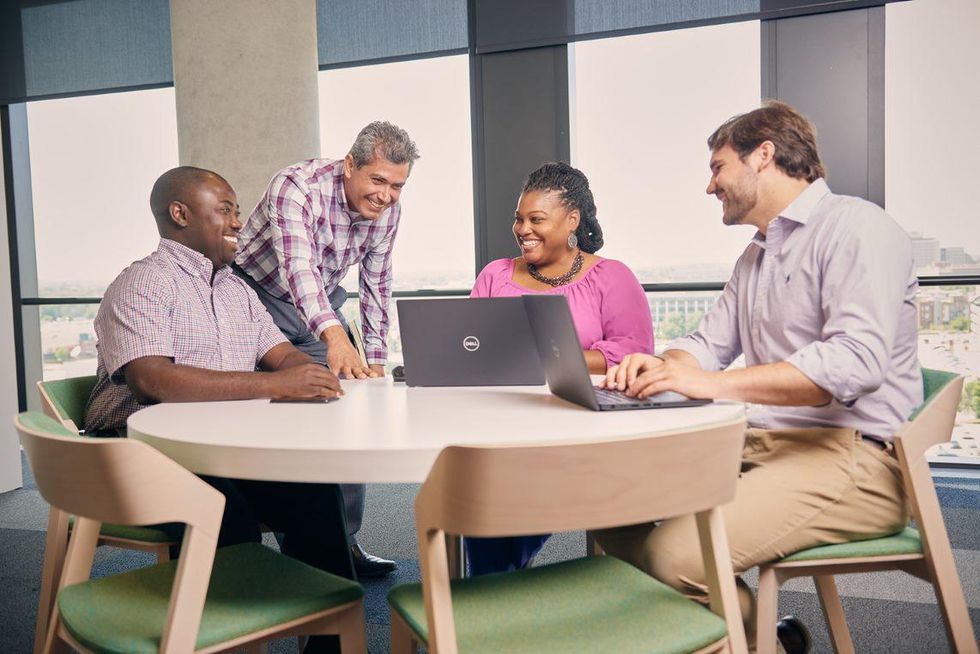 "Our workforce is our most valuable resource, and the company is only as successful as the people we employ. Our Leaders are empowered to support the development, upskilling, and continued education of our employees to enable them to reach their full potential. This is achieved through the balance of on-the-job experiences, enterprise learning, functional-driven competency development, employee-generated content, and a learning infrastructure that utilizes emerging technologies to deliver relevant content on demand. Our Global Education Assistance policy is available to all of our employees, aiming to eliminate barriers that limit personal contribution and personal growth through company-supported access to ongoing education."
Learn more about Cummins
here
.

---
Helm —
"As a learning organization, Helm nurtures people's innate curiosity, encouraging continual growth and investing in developing our team's skills. Helm offers internal workshops and training on people management, leadership, and DEIB. We also sponsor conferences and courses on subjects like data science, AI, and NFTs. Helm promotes knowledge-sharing within and across teams through monthly lunch-and-learns and a collaborative information center, and all Helm employees are eligible for a professional development stipend for their continued education and growth. Since everyone has unique abilities, Helm strives to provide the programs, tools, and environment to optimize those abilities and help everyone succeed."
Learn more about Helm
here
.

---
Okta —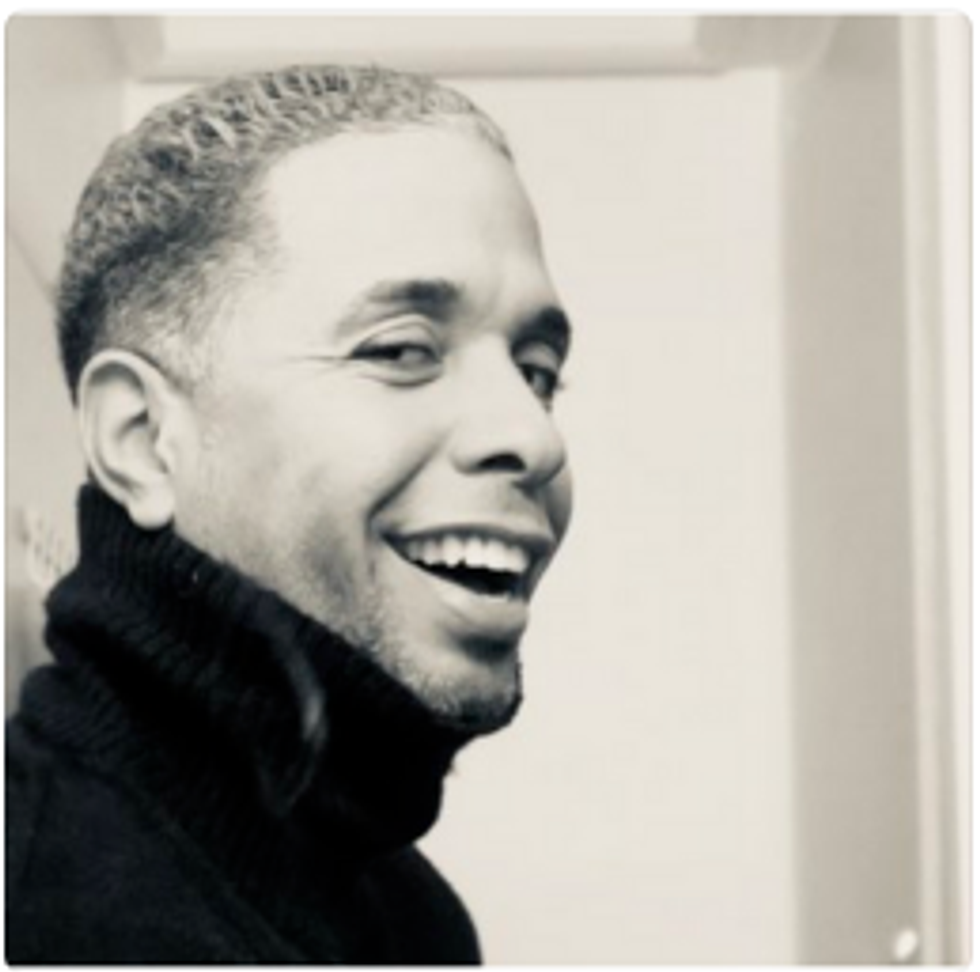 "Okta is prioritizing and up-leveling our continuous learning.
Okta has taken its support further by providing additional resources and partnerships for all of the ERG (Employee Resource Groups) by supporting their projects to bring awareness, education, and (hopefully) peace to employees.
For example, POCC (People of Collective Cultures) has created workshops to help us all learn the history of SO MANY races/cultures and communities in America. Through learning, the desire of Okta (and ERGs) is that education and support will help us all understand generational trauma, differences, and current struggles of many."
Learn more about Okta
here
.

---
UKG —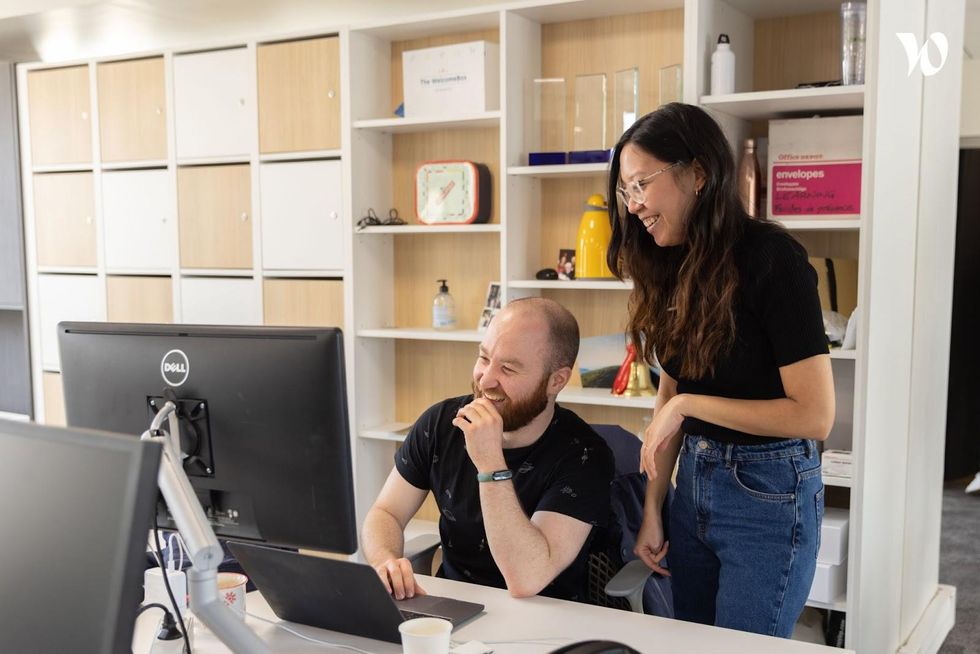 "UKG recognizes that talent is equally distributed, but opportunity is not. That's why our Upskill program places value on the transferrable skills that candidates bring to the table, not just their experience.
Whether you served your country, stepped away from work for family, lacked educational opportunities, or decided to pivot your career in a new direction, we believe there is more than one path to success.
As a UKG Upskill program participant, you are hired as a full-time employee and provided training that will enhance your skills and prepare you for a meaningful career at UKG."
Learn more about UKG
here
.

---
Veracode —
"At Veracode, career growth and upskilling are central to our culture. In addition to role-specific training and upskilling, we offer a selection of structured in-house development courses for both managers and individual contributors such as Managing for Success and Leading at all Levels. We also offer a wealth of self-paced learning opportunities through our internal Veracademy, free access to LinkedIn Learning, dedicated professional development days, and tuition reimbursement for those that participate in furthering their education."
Learn more about Veracode
here
.

---
DreamSpring —
"DreamSpring offers a robust employee development and education program designed to provide both formal and informal support to employees interested in professional development, upskilling, and pathways to leadership or specialization.
Our management track prepares employees for leadership positions, working to enhance their team and project management. The expert track defines pathways toward deeper subject expertise including trainings, certifications, and expanded responsibilities.
Informal opportunities, such as webinars, conferences, job shadowing, and volunteer work are available to grow skills and networks. DreamSpring also maintains partnerships with local universities to offer a wide range of classes, programs, and opportunities."
Learn more about DreamSpring
here
.

---
Zapier —
"Zapier wants all employees to do their best work in a role they love, with a sense of opportunity, purpose, and equity. We offer career plans to every employee, access to our internal job board to see which jobs in other departments are/will be available, and support for potential career jumps. Zapier also has internal career coaches available to 100% of employees who request one, two unique training programs for current employees interested in technical recruiting or engineering, and our Next Play Program, aimed at helping employees find their next job—at Zapier or beyond."
Learn more about Zapier
here
.

---
Deloitte —
"Deloitte University is one of the most visible and important investments we make in our people. It's where learning meets leadership. It's where years of knowledge, experience, and values are fostered and passed on. And it's where we develop leaders who make an impact that matters for each other, our clients, and the communities we serve."
Learn more about Deloitte here.
---
Expedia Group —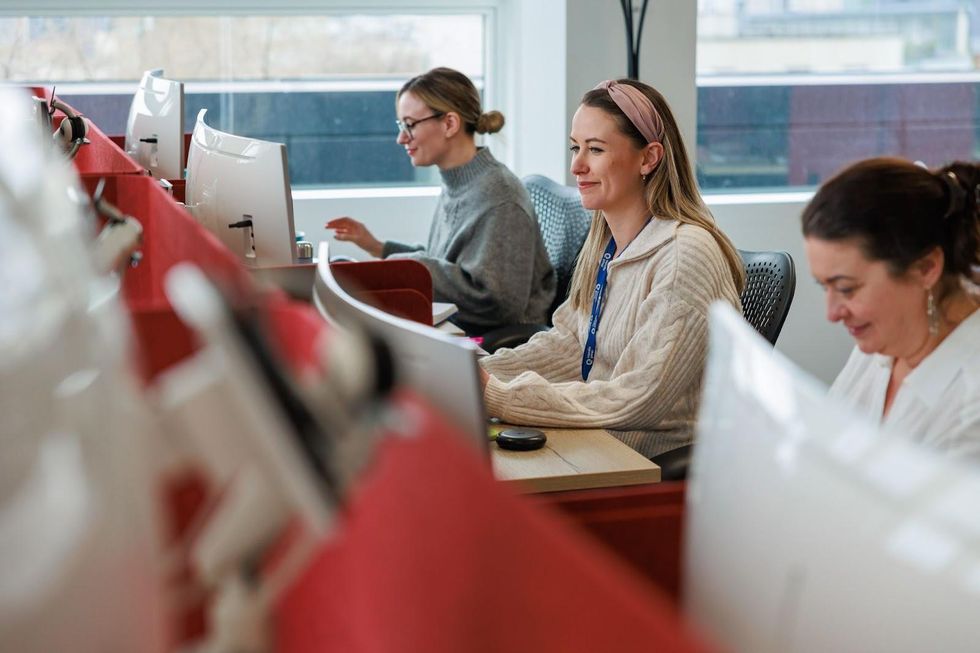 "We believe learning happens anytime and anyplace, and that everyone is a learner and a teacher. We provide employees with opportunities to develop professionally, create learning experiences to facilitate skill development, and support employees in applying and teaching each other new skills. Our learning programs and products cover performance and leadership, tech and product, commercial, learning communities, and resources specific to roles and responsibilities."
Learn more about Expedia Group
here
.

---
ScienceLogic —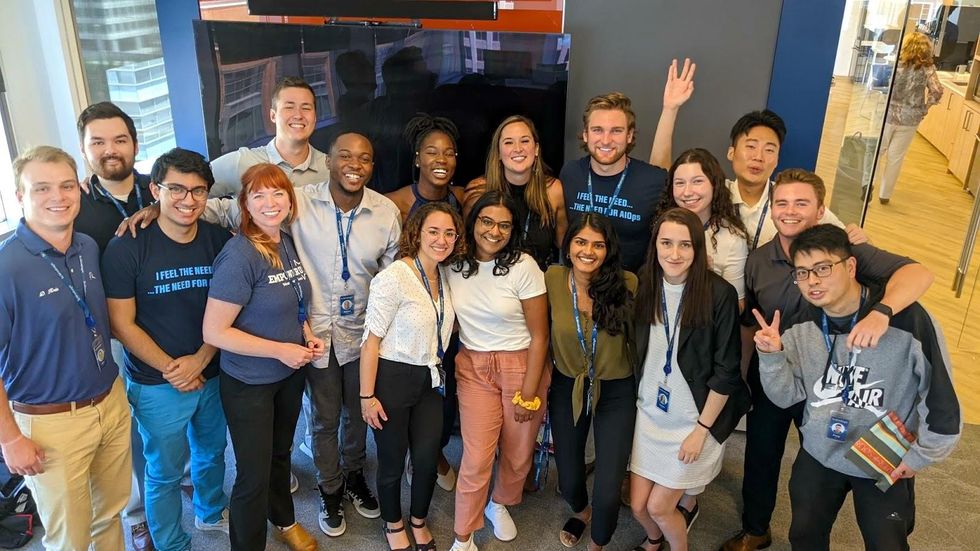 "At ScienceLogic, we prioritize our employees at a holistic level. We provide enrichment opportunities for all ScienceLogicians via learning resources, employee training programs, and other tools to support our employees' quest for continuous learning and development. Also, for the first time, ScienceLogic hired a group of recent college graduates as part of its College Hire Program. The program aims to:
Create a strong network of college hires
Introduce what our company does and how we talk about it
Provide an overview of our product and what problems it solves for our customers
Reflect on our core values
Introduce the different departments and discuss how they all cross-collaborate
Learn about our individual strengths and how they apply to our work style"
Learn more about ScienceLogic
here
.

---
Back Market —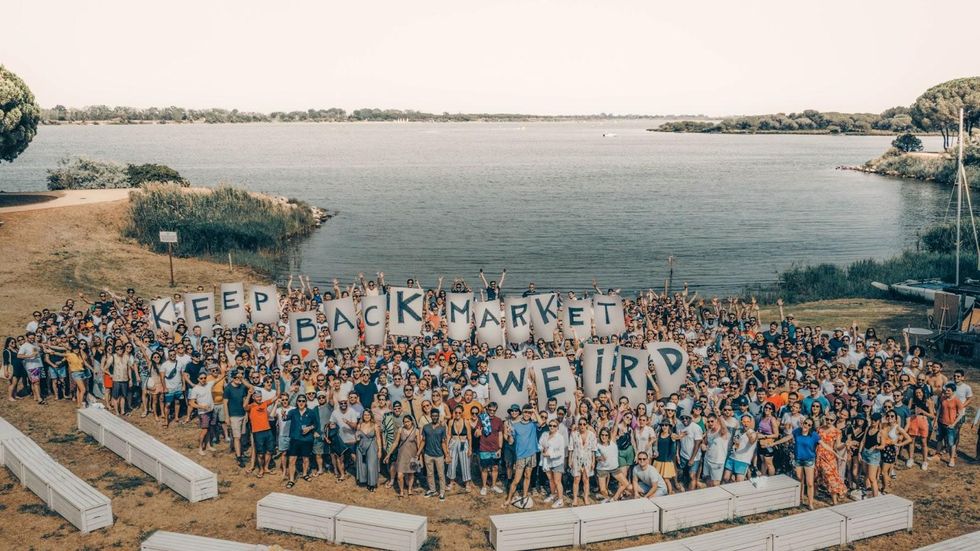 "Back Market offers the possibility of training path to all employees consisting of:
🎓 Internal Online Corporate University to spread knowledge and share our Back Maker's skills
🎯 Open training catalog, short-listed external training providers
5 pillars drive our upskilling vision:
ONBOARDING: Enable new hires to discover all they need to know during their first weeks
LIVE: Aims to support employees in becoming the best in their position
GROWTH: Aims employees to reach their Mid Term North Star position
MOVE: Our career pivot promotes internal mobility
FREEDOM: Master Class & Soft Skills Workshop are planned quarterly, open self-registration for ALL
At Back Market, 41 nationalities work together. English should be a no-brainer for all, that's why we provide 15 private English classes with a teacher + unlimited access to online exercises. Our English Busuu challenge also rewards our best students each month."
Learn more about Back Market
here
.

---
Pluralsight —
"At Pluralsight, we emphasize the importance of lifelong learning, both in our product and in our culture. We offer various opportunities that support the continued learning and upskilling of our team members, including;
Complimentary Pluralsight skills subscription
Tuition reimbursement benefit
Dedicated career weeks - featuring workshops, panels, and presentations that help team members grow their careers
Protected learning time
Mentorship programs
DevOps Academy - designed to prepare team members for an entry-level DevOps engineer role
Company-hosted learning series - centered on topics like leadership and change management
Whether it be upskilling, reskilling, or learning something new, we believe in investing in skills development and facilitating growth experiences that help team members reach their goals."
Learn more about Pluralsight
here
.

---
Ribbon —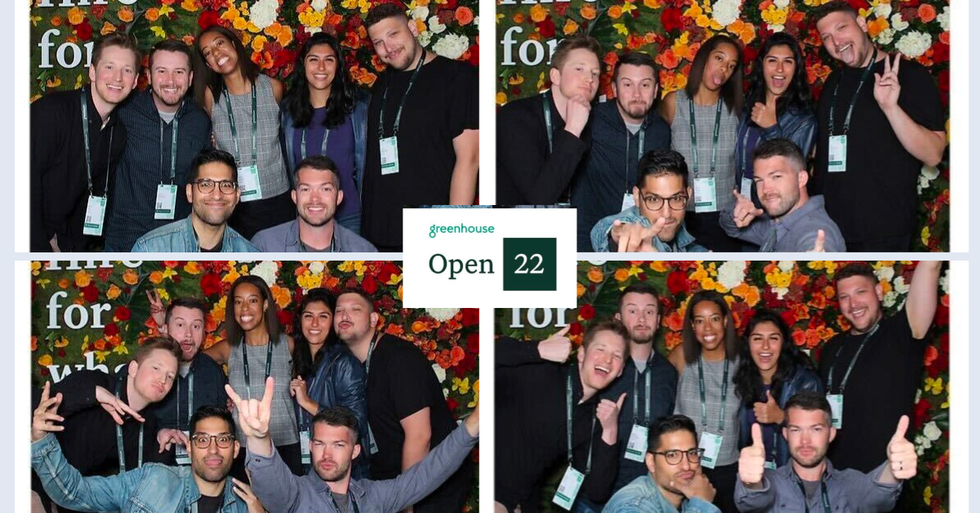 "At Ribbon, we know that education is a continuous journey. To support our teams in their growth, we provide a $500 annual stipend for folks to use in any way to expand their knowledge. For some, this means buying books and resources about how to be a better manager or even a better ally. For others, it means attending conferences with their teams. No matter how you take advantage of the stipend, we trust our team is using it to expand their horizons and become better professionals and leaders."
Learn more about Ribbon
here
.

---
CHG Healthcare —
"At CHG, we live with purpose. Putting People First is not just our core value. It is our culture. We focus on the whole person professionally and personally. CHG offers foundational training at headquarters for every new employee along with people-driven, leader-guided career pathing throughout their career. Career training involves mentorship programs, extensive training programs for leadership, departmental training, DEI bias training, and tuition reimbursement."
Learn more about CHG Healthcare
here
.

---
McMaster-Carr —
"McMaster-Carr offers a culture of development that caters to the curious people we hire. Project assignments intentionally offer opportunities to explore technology in ways that broaden or deepen expertise. Engineers also build professional skills and knowledge in ways that extend beyond their project assignments and roles. Leveraging our 100% paid tuition benefit to pursue advanced degrees and extracurricular studies, attending conferences, joining or co-leading guild discussions, and participating in internal DevTalks provide people with many opportunities to learn and explore their diverse interests."
Learn more about McMaster-Carr
here
.

---
Datadog —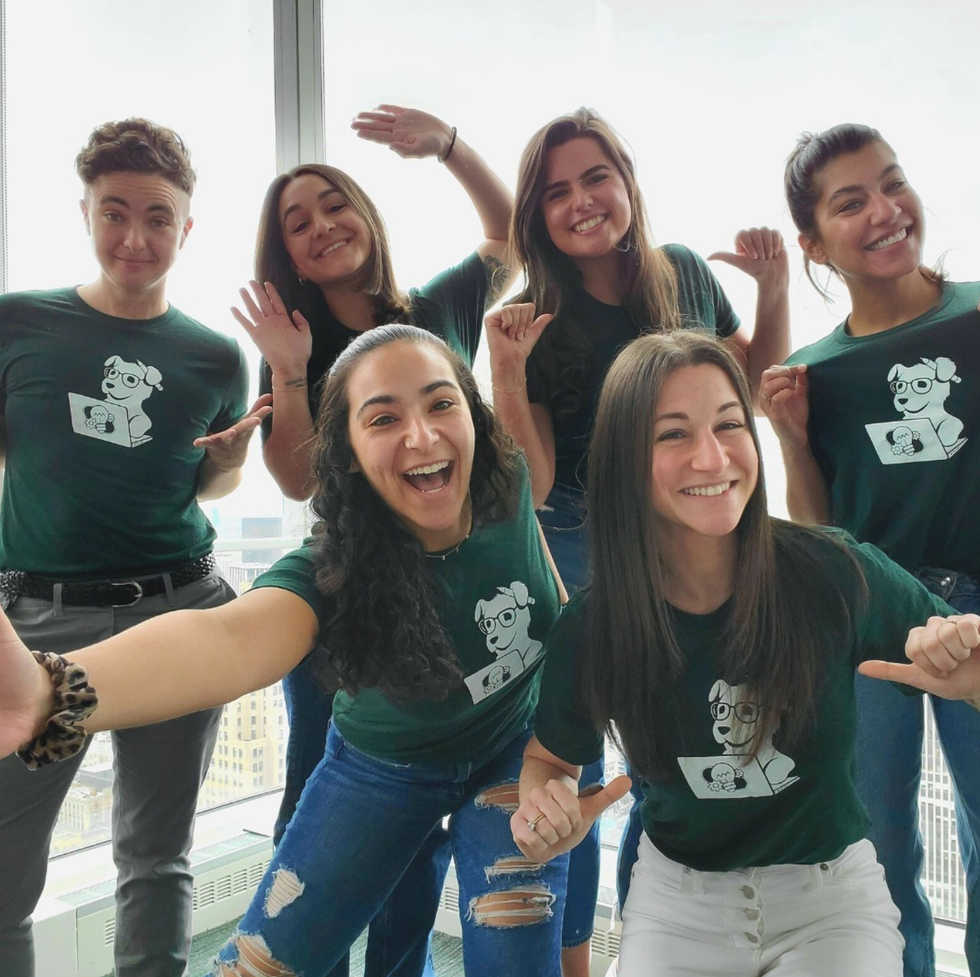 "Our Talent Development team empowers Datadogs to unlock their highest potential through global offerings and opportunities. Using a future-first approach, they curate, develop, and deliver quality learning moments and career development programs that are accessible and useful for everyone. Their team supports the development, launch, and continued delivery of training programs that will advance the company's performance and strengthen our culture! #DatadogLife"
Learn more about Datadog
here
.

---
Novelis —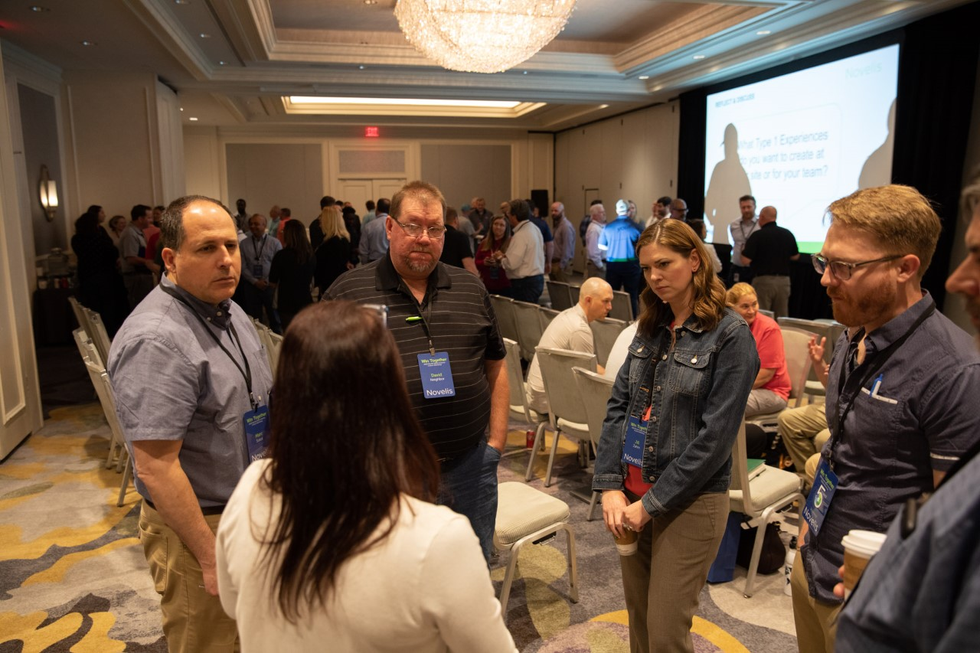 "At Novelis, embedding our cultural beliefs in everything we do is critical to our success. To educate our employees on these beliefs, we provide an immersive in-person culture workshop that is facilitated by our top leadership and addresses topics like how we give and receive feedback, recognize and reward our colleagues, and maintain open lines of communication across functions. The content is cascaded down through all our 17 North American manufacturing facilities thanks to our network of Culture Champions. Our people are our greatest asset, and culture workshops are how we deepen our investment in their success. "
Learn more about Novelis
here
.

---
BlackRock —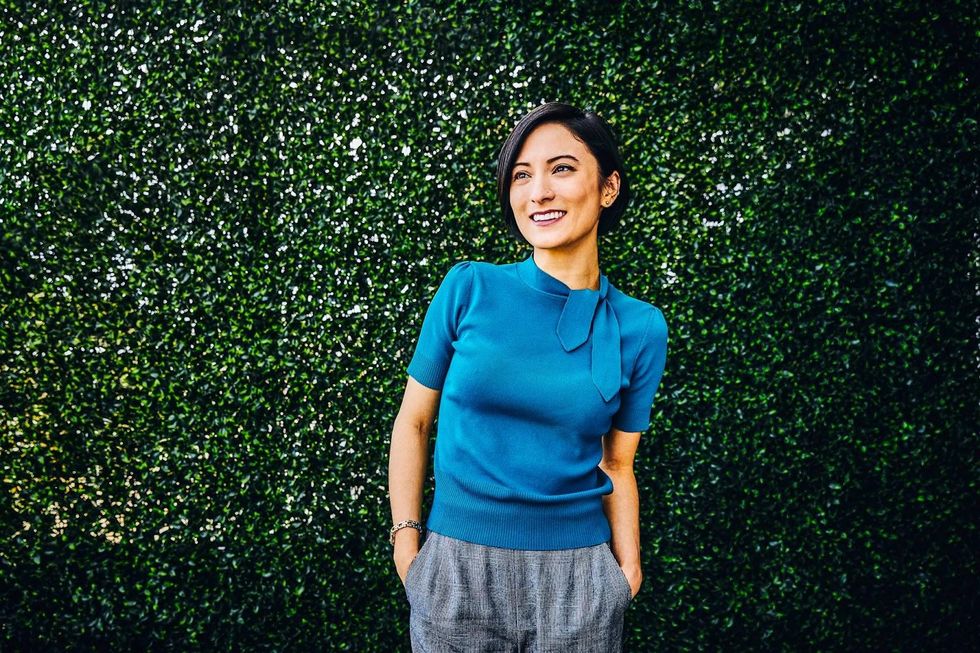 "Our people have the opportunity to master their role anytime, anywhere, through virtual and classroom courses that help them up their game while gaining the skills and knowledge needed to be a high performer and leader at BlackRock.
The BlackRock Academies: Development programs focused on client relationships, technology, investments, leadership, management skills, and more.
Professional Networks: Employee-led networks that provide resources, mentorship, learning, and development opportunities. For example, the Associate Development Program was created by the Women's Initiative & Allies Network.
Leadership Programs: Invite-only programs to grow leaders through executive coaching, sponsorship, hands-on work, and more. Our flagship programs include the Women, Black, and Latinx Leadership Forums for women, Black and Latinx Managing Directors, respectively, as well as Enterprise Leadership Acceleration at BlackRock for Directors, and Professional Preparation for Elevated Leadership for Vice Presidents.."
Learn more about BlackRock
here
.

---
Riot Games —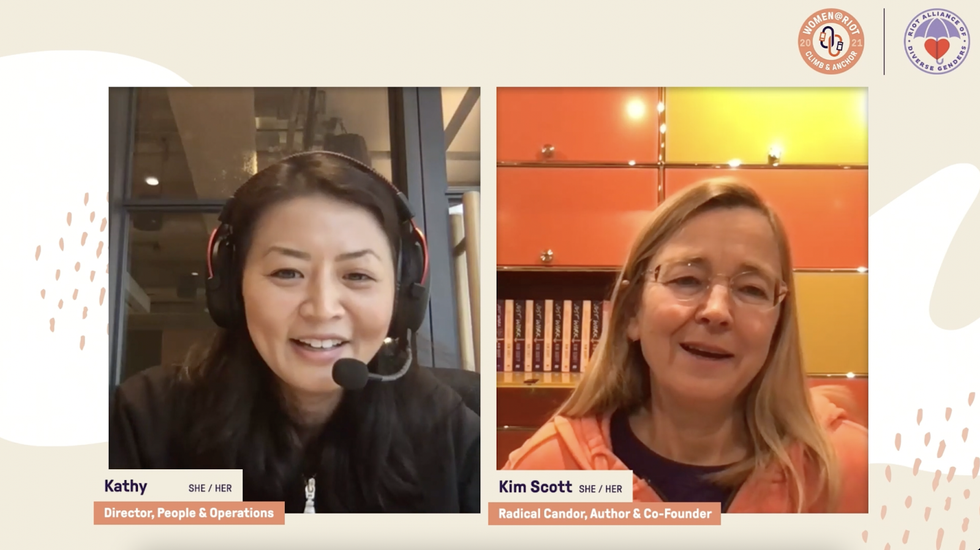 Women@Riot, a professional and personal development program for women and gender-diverse Rioters, focuses on mentorship, coaching, and networking. The program holds quarterly global workshops that cover topics like negotiation, self-advocacy, building resilience, knowing your story, and mentor/mentee relationships. Additionally, they host monthly virtual coffees with Rioters across all levels that help foster a true sense of community between participants all over the world. They also bring in guest speakers like Kim Scott, author of Radical Candor, who talked to Rioters about how they can apply this management philosophy at work."
Learn more about Riot Games
here
.

---
Nestlé —
"At Nestlé, we are striving for a more sustainable future, towards a healthier planet, a stronger and more responsible society, and a thriving economy. This year we are upskilling all of our employees at all levels to help make progress on our sustainability journey. One of the ways we do this is by incorporating sustainability into our employee skill-building and education opportunities. This year, our employees are upskilling through a Fundamentals of Sustainable Food and Beverage Packaging course on our internal learning platform. All areas of the business are working on building sustainability into everything we do in order to help create a more sustainable future."
Learn more about Nestlé
here
.

---
Collins Aerospace —
"At Collins Aerospace, we're deeply committed to your health, well-being, and success. Our Employee Scholar Program empowers you to develop new skills through job-related certifications or full degree programs. By investing fully in your lifelong learning, we're supporting your development and helping you push the boundaries of what you can achieve as we redefine aerospace, together."
Learn more about Collins Aerospace
here
.

---
RebelMouse —
"At RebelMouse we believe that people can achieve their fullest potential by staying curious and open to learning. That's why we offer our leaders the opportunity to be challenged by experienced professionals that could mentor them in their growth journey. We combine in-house and external training sessions with PowerToFly Mentorship Program not only as a solid ground to develop their skills but also to share their struggles and insightful ideas with mentors that guide them in recurring 1 on 1 meetings for 6 months. The results keep showing up, we have two mentored leaders that got promoted recently and we can see that they are excited to move the needle to where it matters most for the company and for their career!"
Learn more about RebelMouse
here
.

---
Kiva —

"One of Kiva's core values is: Grow Your Career, Grow Your Mind — boredom isn't an option.
Kiva allows people to create a personal impact across the world:
Through experiential learning, digital collaboration, and the power of human connections, Kiva U provides a platform for young people to take action and change lives via microfinance and financial inclusion.
An internship at Kiva gives you 6 months of hands-on learning with an innovative, internationally recognized nonprofit that has tech startup in its DNA — develop your professional skills, while making lifelong friends."
Learn more about Kiva
here
.

---
Nokia —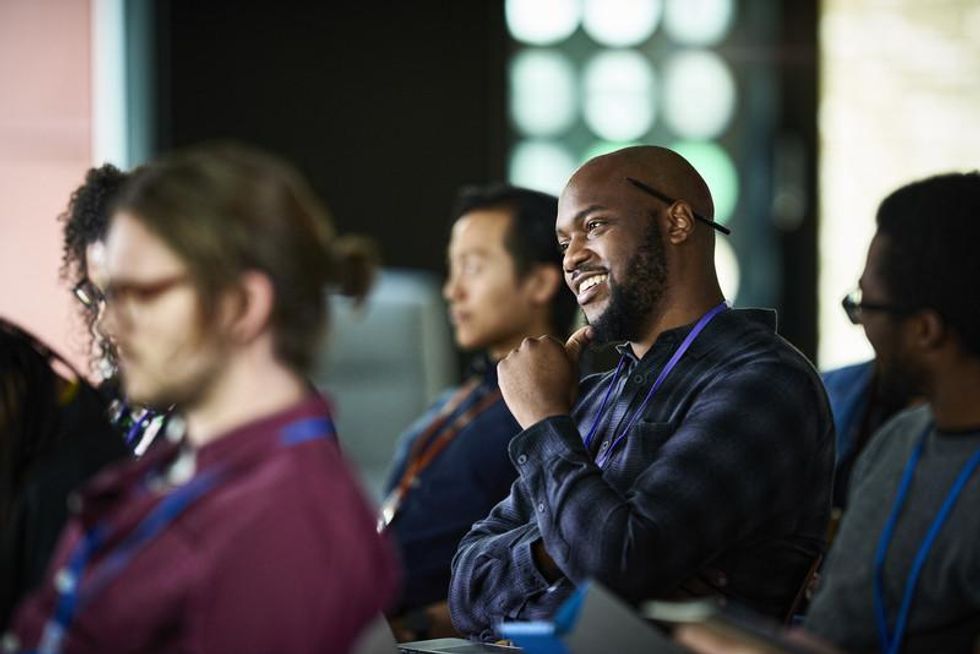 "At Nokia, our approach is to inspire all of our employees to take control of their own learning journey. We show them the vast array of learning opportunities available; whether it's with formal training, on-the-job training, or by working together with their coach or mentor, we ask: "what do you want to learn now to improve performance in your current role?" and "what do you need to prepare you for your next career move?" either way we put them into the driver's seat."
Learn more about Nokia
here
.

---
Google —
"At Google, you'll find a range of opportunities to grow, connect, and give back at every stage of your career including, educational reimbursement, a Googler-to-Googler peer learning and coaching platform, donation matching and time off to volunteer, employee resource groups for underrepresented employees and their allies, and Internal Googler community groups and local culture clubs. The video above highlights how a Googler founded the ERG Buddy Program at Google, which pairs new Googlers with mentors in their employee resource groups to support them on their career journeys."
Learn more about Google
here
.

---
Elastic —
"We believe in providing Elasticians with the opportunity to continue to learn and develop throughout their careers. As we evolve as a company, we want our Elasticians to evolve with us. Our Learning and Development team curates courses in Elastic Academy, our in-house development program, which allows Elasticians to level up, minimize any skill gaps, and stay curious.
For managers, there is a specific training path on leadership, and we also provide all Elasticians with access to LinkedIn Learning, so they can choose what they're interested in and take courses that align with their development goals."
Learn more about Elastic
here
.

---
ServiceNow —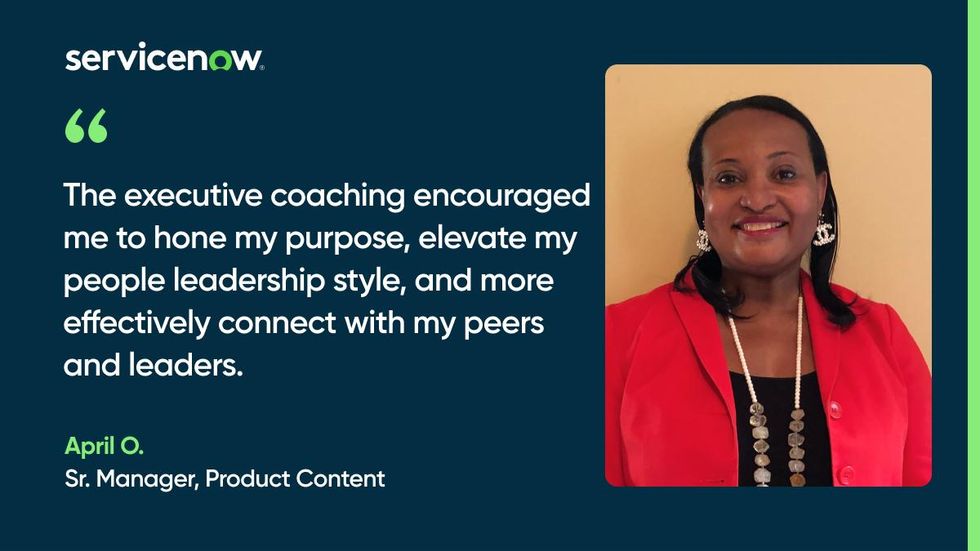 "At ServiceNow, we're dedicated to helping employees live our People Pact-- live your best life, do your best work, and fulfill our purpose together. To help employees learn and grow, we offer 1:1 life coaching, education reimbursement, and department-specific courses. We also have a dedicated Talent Development team that offers programs to employees of all levels that focus on agility, innovation, inclusion, and trust. Some of these programs include Future Readiness, led by Harvard Business Professor Frances Frei; Strive, our yearlong leadership development program; and Launchpad, our professional development program for early career employees."
Learn more about ServiceNow
here
.

---
1Password —
"1Password happily supports employees with upskilling and continued education through several means. Each employee receives an annual training budget to put towards their goals and pursuits, whether for courses, books, or any other learning materials. Additionally, 1Password provides a monthly "Learning Nook" session where we discuss topics ranging from security and career skills to mental health and accessibility. Finally, our very own 1Password University gives team members the chance to enroll in an ever-growing list of eLearning courses, with classes on wellness, professional development, team training, and more."
Learn more about 1Password
here
.

---
uShip —
"uShip maintains very healthy professional development budgets for each employee to use towards continuing education, certifications, conferences, courses, etc. We've paid for our developers to become AWS certified. We also provide unlimited access to LinkedIn Learning and actively promote our internal and external (with PTF) mentorship programs to foster career growth. We're proud to have so many tenured employees that have moved and advanced through multiple departments as they've grown their skills here."
Learn more about uShip
here
.

---
Esri —
"At Esri, growing your career can take many different directions. Employees have many opportunities to explore their interests and development needs with colleagues and leaders throughout the organization, and that's where the magic happens! Employees collaborate with other teams and work on projects that develop and challenge them. Not sure what your interests are? We have a dedicated Employee Development team that offers resources on technical skills, personal development, competencies, and more. Want to take it to the next level? Esri offers tuition assistance to obtain your degree at a lower cost."
Learn more about Esri
here
.

---
Nike —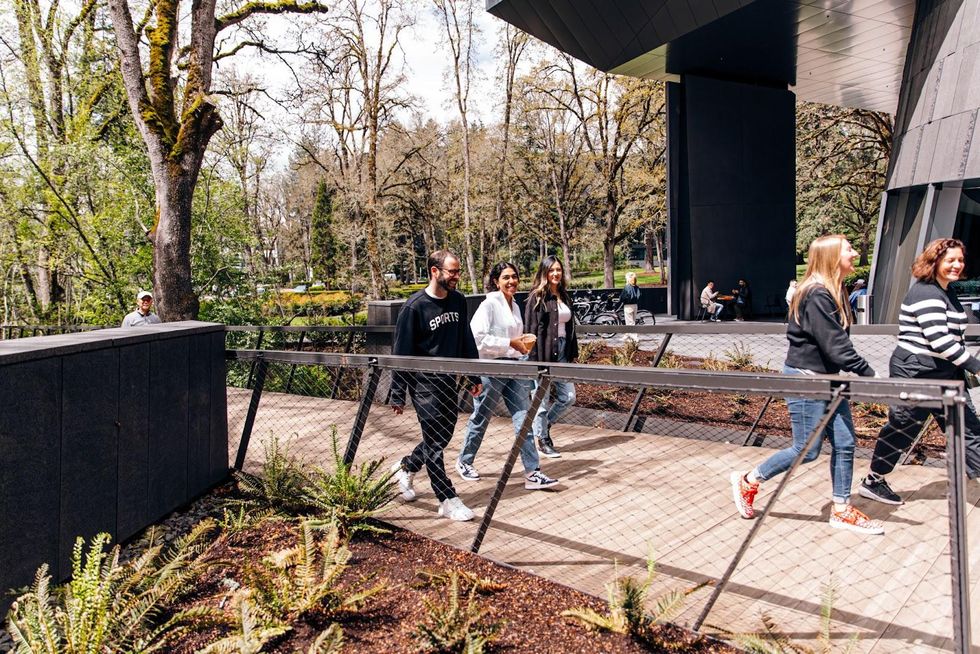 "At Nike, we know that there's no finish line on the path to greatness. That's why we believe in empowering teammates to own their careers, growth, and development.
From on-demand learning and development platforms to mentorships, DE&I education, upskilling programs, and tuition support, we invest in foundational and functional learning experiences to support employees throughout their careers.
Click here to learn more about our development opportunities and other Nike benefits: https://jobs.nike.com/benefits"
Learn more about Nike
here
.

---
UnitedHealth Group —
"At UnitedHealth Group, UnitedHealthcare and Optum we are committed to providing our people with rewarding development and career growth opportunities. Our global diversity, equity and inclusion team is dedicated to enhancing the employee lifecycle from onboarding to retirement, promoting development and inclusion throughout. We also value continuing education and support our employees as they upskill for career advancement. And we always empower team members to find out what it means to do your life's best work."
Learn more about UnitedHealth Group
here
.

---
Cockroach Labs —
"At Cockroach Labs, we value communication as represented in one of our values, Communicate Openly and Honestly. As our company went remote and returned as a distributed workforce, it's clear how important communication is to working effectively, from collaborating with your team to telling stories to inspire to sharing information across departments. Throughout the year, we facilitate workshops focused on a communication skill, some topics include:
Speech Coaching - how we can use our voice to influence
Listening Skills - how we must listen first to understand
Designing Visual Slides - how we can inspire with a visual story"
Learn more about Cockroach Labs
here
.

---
The Recycling Partnership —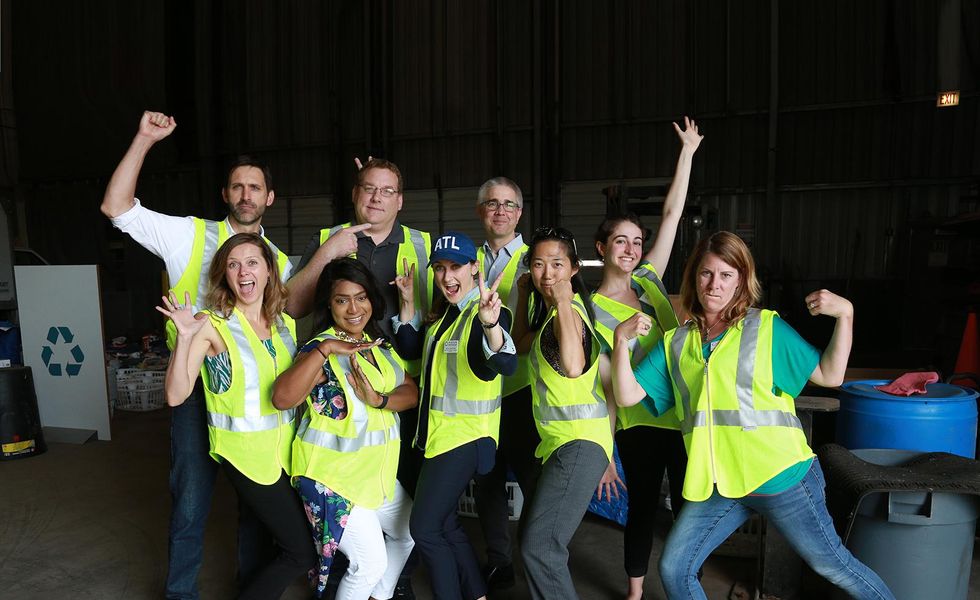 "The Recycling Partnership staff are curious, dedicated professionals, always eager to pursue growth. We understand that personal development drives professional growth. Consistent with our Pursue Growth and Learning Core Value, we launched an initiative called the Partners in Progress Program (PiPP) to enhance Partnership employees' individual experiences and help connect their roles to real purpose. PiPP encourages two-way conversations around Core Values, Goals, Growth, and Feedback to help Team Leads understand what motivates and drives each employee and enable The Partnership to support these motivations while encouraging employees to own their career growth and professional development."
Learn more about The Recycling Partnership
here
.

---
CrowdStreet —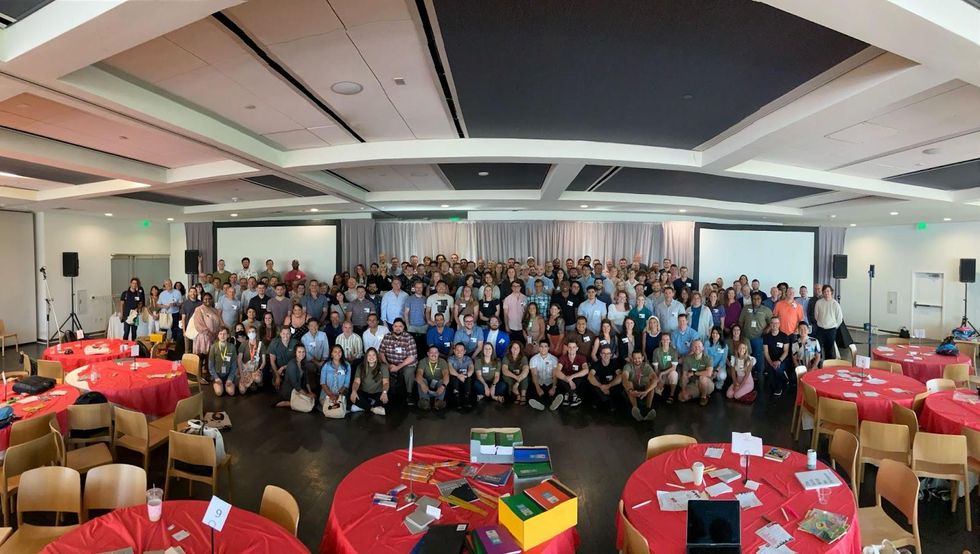 "At CrowdStreet, our Builders are empowered to engage in continuous skill development and education both internally and with outside resources. Every employee is eligible for a learning and development reimbursement that can be used for certifications, conferences, professional association dues, and external courses and training sessions. StreetSmart, our internal learning platform, offers a robust and diverse content library of more than 4,000 on-demand learning experiences that cover a wide range of topics that support both personal and professional development."
Learn more about CrowdStreet
here
.

---
CDW — 
"At CDW, our coworkers are empowered to reach their highest potential, and we are focused on providing them with a wide variety of tools and development opportunities to help them achieve their career aspirations. Across our global operations, our LAUNCH orientation program sets the foundation for a continuous learning journey from day one. Our suite of leadership training and development programs allows us to develop and nurture internal talent by providing the resources our coworkers need to advance in their professional journey. In addition, all coworkers have access to LinkedIn Learning and professional development sessions provided by our business resource groups."
Learn more about CDW
here
.

---
PagerDuty —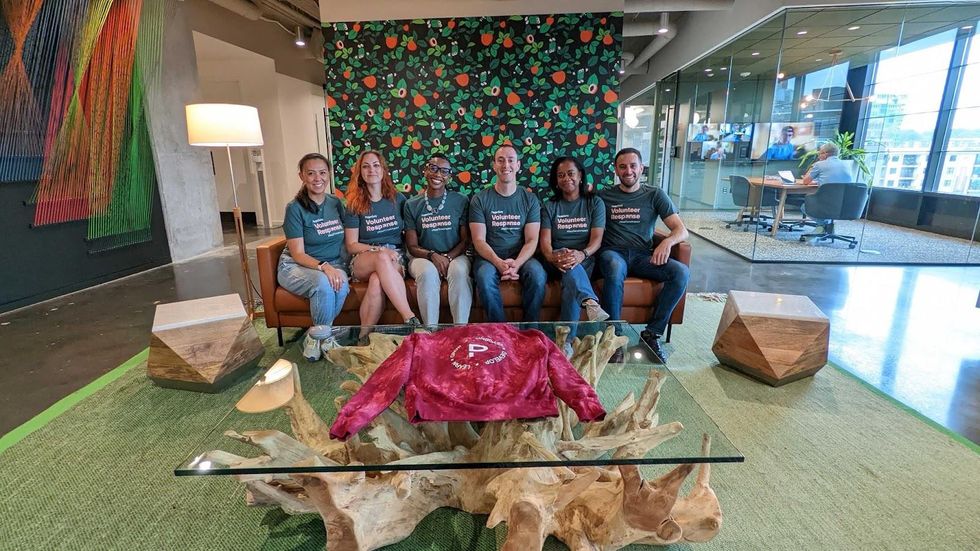 "We believe all Dutonians (PagerDuty employees) are leaders and take pride in our People First goal. We prioritize our people, design whole human experiences, and make development equitable. We invest in learning that provides employees with modern leadership skills and behaviors by connecting Dutonians to real-time and relevant experiences that amplify career growth, performance, and opportunity. This happens because of our amazing people managers, leaders, and HRBPs who continually support individual and team development. More broadly, our People Development Team works to cultivate and manage key employee moments that matter to help PagerDuty realize our vision, purpose, and mission."
Learn more about PagerDuty
here
.

---
SumOfUs  —
"At SumOfUs, we cultivate and foster an organizational culture where we encourage people to bring their whole selves. We prioritize learning and development for all staff through stipends, clear growth paths, and a dedicated learning and development department. We have different types of funding available for learning and development, (e.g. individual learning funds, anti-oppression coaching grants, and team training grants). We are also dedicated to investing in our managers and are currently piloting a management learning lab. As SumOfUs grows and evolves, we want our people to grow and evolve alongside us so they feel empowered to go out, fight for people over profit and make change in the world."
Learn more about SumOfUs
here
.

---
PwC —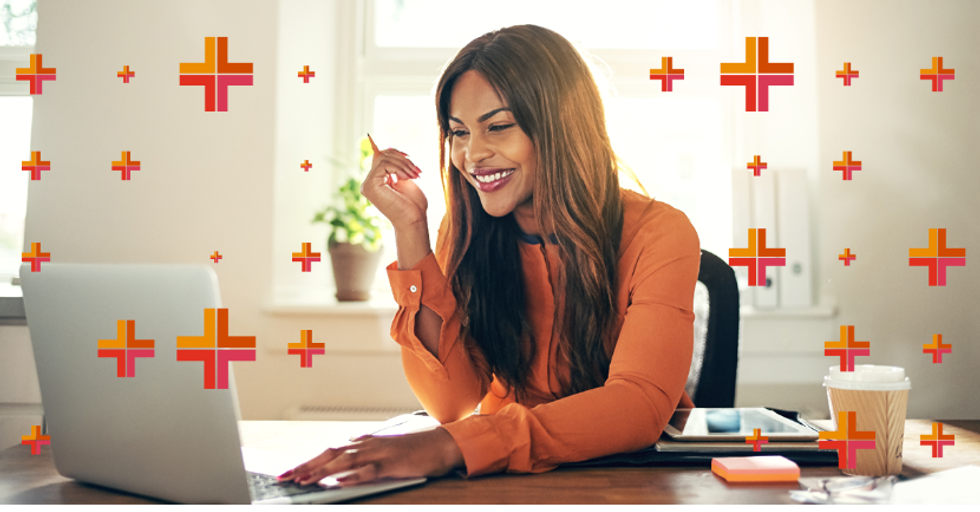 "Since 2017, we've upskilled our people through "New World, New Skills.", our $3B investment to equip them with the digital skills, tools, and training needed to thrive in a tech-first workforce. Building on that, we launched My+, our biggest and boldest reimagination of our people experience, with development as a key pillar and leadership upskilling opportunities like our Inclusive Mindset Badge. Beyond PwC, we're investing $125M to support 25,000 Black and Latinx college students to prepare for and begin an in-demand career through our Access Your Potential program — aspiring to hire 10,000 into roles at the firm by 2026.
Learn more and explore career opportunities at PwC."
Learn more about PwC
here
.

---
Guru —
"One of Guru's core values is to Seek and Share Knowledge — we believe that when we share what we know and lift others as we rise, we build a culture of knowledge that makes us all a little bit better. Be transparent: share the good and the bad, and offer insight into decision-making processes. Take risks and experiment; every setback is a learning experience. Seek diverse views for better outcomes—embrace diverse experiences, backgrounds, and skill sets to make us stronger and smarter. Nothing revolutionary was ever created in an echo chamber.
Guru empowers you to make choices about your future and take steps to make that happen. We offer a $1,500 professional development stipend to give you the learning and education you need to take you further along in your career. We offer up to $10,000 in tuition reimbursement for tenured employees."
Learn more about Guru
here
.

---
Teachers Pay Teachers  —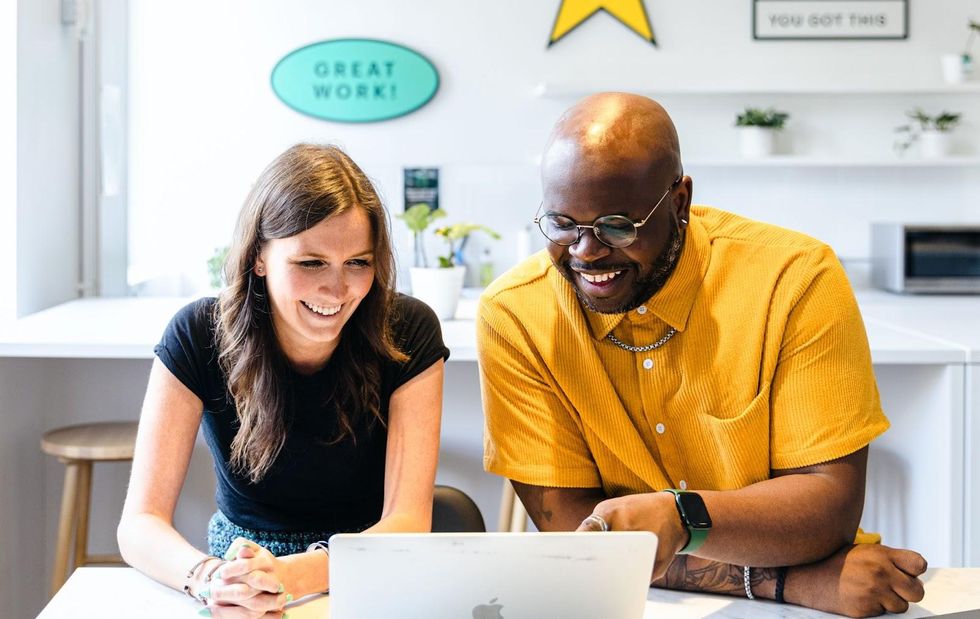 "Learning is central to our culture at TPT! We actively create opportunities for employees to gain experience, develop skills, and learn from each other.
Since 2019, TPT has offered a mentorship program that matches employees with mentors across the company, building relationships and creating pathways toward career aspirations. It's not unusual for employees to pivot onto new teams, as open roles are often posted internally before externally.
Employees receive PD stipends yearly, reimbursing purchases such as subscriptions, conferences, and workshops. Our engineering teams gather on Fridays for "Engineering Learning Fridays," and broader tech teams attend weekly Demos to share insights."
Learn more about Teachers Pay Teachers
here
.

---
Netskope  —
"To support our employees with upskilling & continued education, our company implemented Netskoper U. Netskoper U is an online Learning & Development Program in partnership with Coursera. Netskoper U offers more than 7,000 courses and guided processes on topics ranging from machine learning, digital marketing, and leadership presence, to playing the guitar and learning a foreign language. The most popular course amongst Netskopers is Python for Everybody, alongside modules like AWS Essentials, Programming with Google Go, Kubernetes, and even Spanish Vocabulary. The course catalog ranges greatly whether you're interested in learning how to Program with JavaScript, or wanting to understand The Science of Well-Being - there's a course for everyone!"
Learn more about Netskope
here
.

---
Skedulo —
At Skedulo, employees receive a yearly learning & development stipend to access books, courses, and other resources to support their learning of choice. We also have a career development mentoring program focused on expanding networks, gaining new knowledge and insights, and building new skills. Apart from forming a mentoring connection, participants are invited to attend professional development workshops and conversations throughout the six-month program.
For our people managers, we offer a training series focused on leadership in alignment with our core values. We are also intentional about our diversity, equity, inclusion, and belonging foundations training which is offered throughout the year."
Learn more about Skedulo here.
---
Samsara  —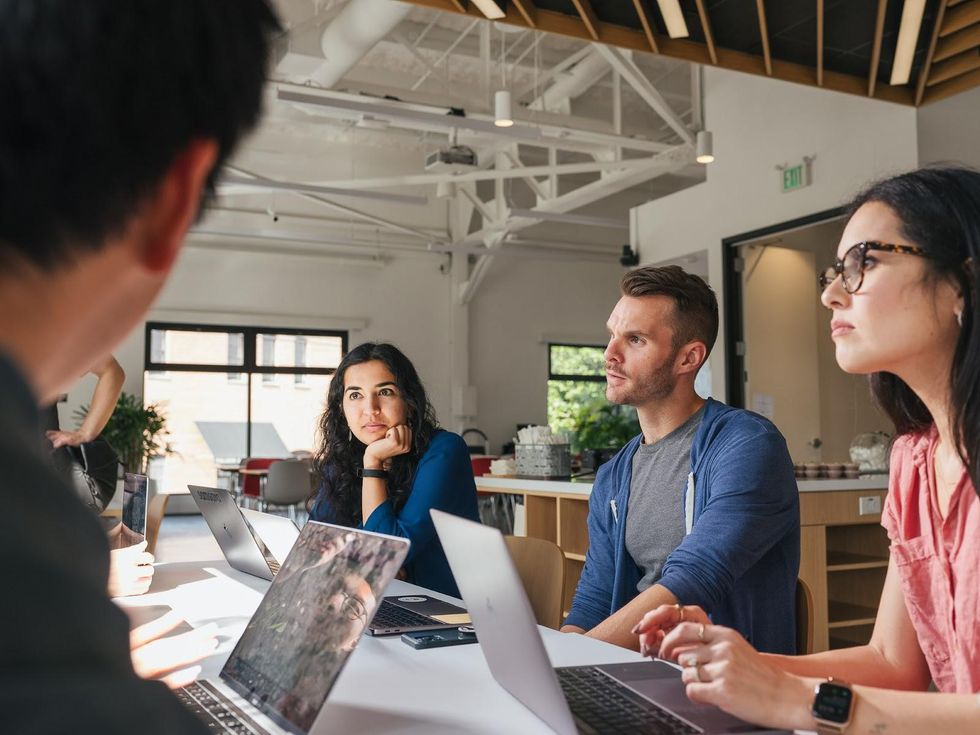 "Samsara believes in the power of feedback to not just build better products but develop as professionals. We have performance reviews every 6 months where employees reflect and are given feedback on their current strengths and areas of growth. We encourage creating Personal Development Plans to facilitate career growth conversations with managers.
Additionally, we provide a wealth of internal training resources along with a professional coaching membership via Bravely and a quarterly stipend to spend on the professional growth opportunities of your choice."
Learn more about Samsara
here
.

---
Workiva  —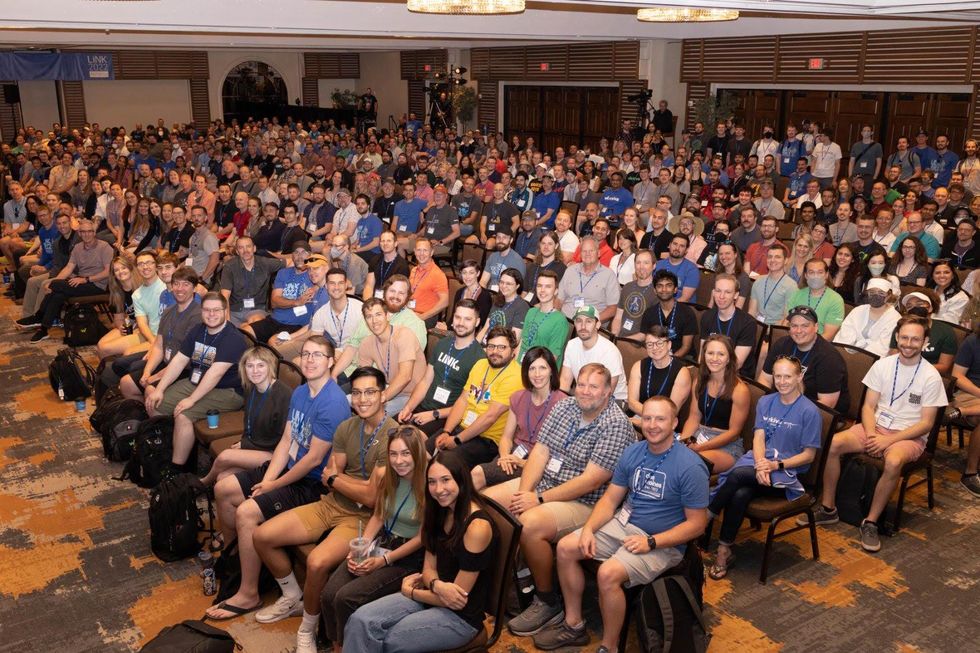 "Workiva employees have constant access to self-paced learning opportunities via Degreed, our learning library. Our internal Micro Lesson Monday and Wellbeing Wednesday series provide timely, educational resources every week. We also provide employees experiential learning and leadership opportunities within our Business Employee Resource Groups (BERGS), our R&D team's annual conference: LINK, Workiva's Annual Amplify User Conference, and PowerToFly's Pride: Championing LGBTQIA+ Leaders and Allies event. Workiva sponsors and hosts workshops and programs including DiSC, Crucial Conversations, Inclusive Leadership, Women of Workiva, and Accelerating Leadership to encourage the growth and development of our most valuable resource: our employees."
Learn more about Workiva
here
.

---
Wolters Kluwer  —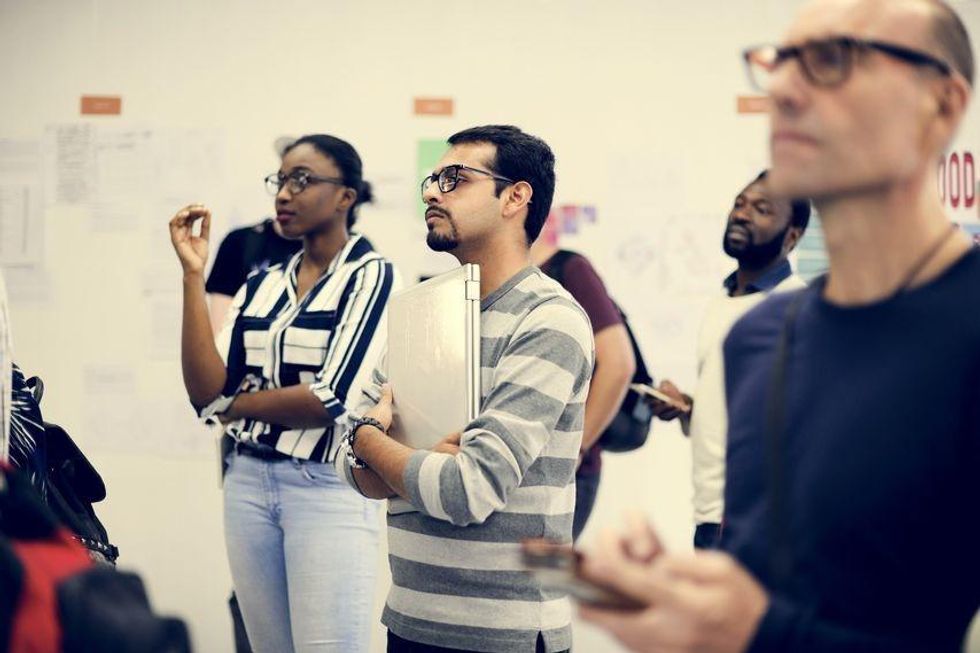 "At Wolters Kluwer, we provide everyone with the support they need to broaden their skills, develop their potential and achieve their goals. Our approach helps every employee grow, helping them develop greater satisfaction in the job they do, develop a strong sense of purpose and develop their career. Our tailored learning programs help people identify and develop the skills and interests that will help them now and in the future. Everyone at Wolters Kluwer has potential and we ensure they can realize it!"

Learn more about Wolters Kluwer here.
---
Relativity  —
"All Relativity employees are promised the opportunity to accelerate the trajectory of their careers through transparent development conversations, feedback and coaching, and access to curated live and on-demand content for skill development. We also invest in targeted skill development opportunities for specific audiences, such as our newest program focused on Relativity's Next Gen Leaders. In this year-long journey aimed at preparing team members for the next generation of leadership at Relativity, participants develop skills aligned with Relativity's Leadership Expectations through live learning labs with members of our Executive Team, virtual cohort discussions, and focused on-the-job application."
Learn more about Relativity
here
.

---
Northrop Grumman  —
"Northrop Grumman offers many resources to help you further your career. My Learning Experience is the primary point of access for all learning and development, providing a personalized experience built on your interests and interactions. Through career planning, job experiences, leadership development programs such as Women in Leadership and technical programs such as Women in Science and Engineering, there's something for everyone.
We also encourage employees to continue their education to enhance skills and knowledge as they progress in their careers by taking advantage of Northrop Grumman's Education Assistance benefits. Explore our Total Rewards Gateway to learn more about our offerings."
Learn more about Northrop Grumman
here
.

---
Autodesk  —
"Learning. Growing. Developing your skills. Expanding your horizons. All great ways to stay engaged and inspired—both in life and in your job. At Autodesk we have these resources to support our employee's ongoing evolution:
Tuition Reimbursement
Professional Association Fee Reimbursement
Career Coaching by BetterUp
Mentorship and Leadership Development Programs
Online Tools and modules: self-guided content and curriculums
Instructor-led courses"
Learn more about
Autodesk
here
.

---
Splunk  —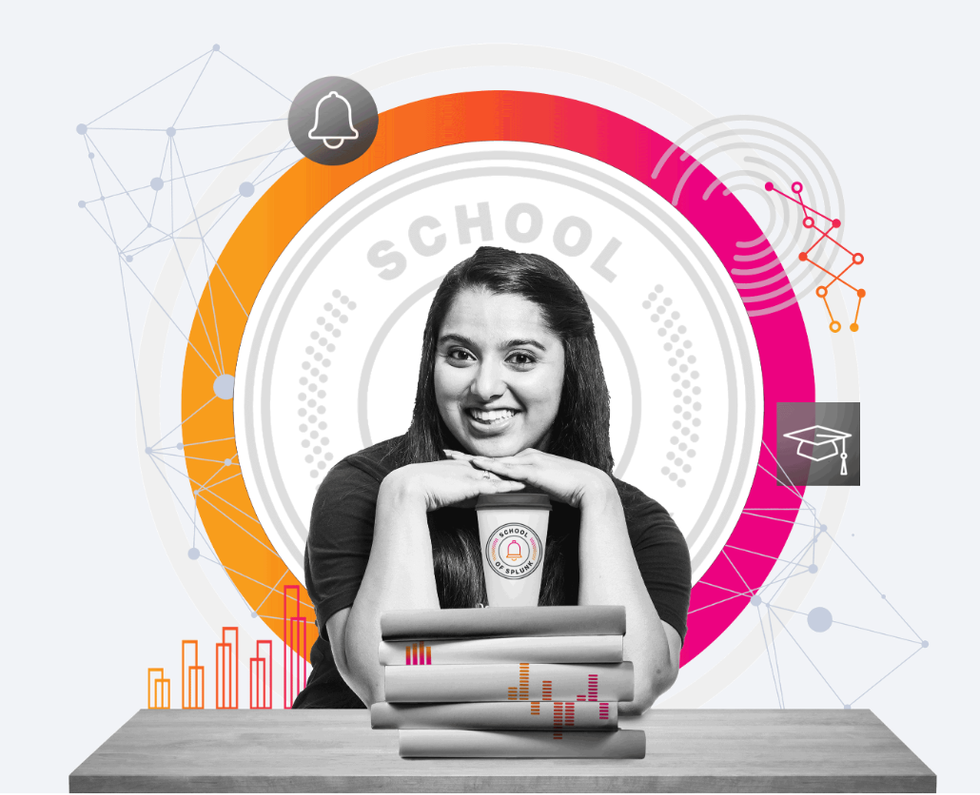 "Technology evolves at lightspeed, that's why Splunk empowers our employees to keep their skills sharp with on-site and online courses.
We also provide management training and connect optimal professional pairings through our global employee mentorship program.
Splunk employees are supported through career growth and development with ongoing and personalized coaching across orgs, access to the School of Splunk for skill development, and are encouraged to take courses at accredited educational institutions with reimbursement programs in place.
To learn more about life at Splunk, our benefits, and exciting career opportunities, please visit splunk.com/careers"
Learn more about Splunk
here
.

---
Audible  —
"At Audible, we provide opportunities for ongoing growth and development through resources that are relevant and useful for employees' career journey. This ranges from formal programs like our career journey workshops and flagship manager training, to access to many Amazon resources focused on certifications, coding boot camps, and builder programs, to fully supporting employees' education through tuition reimbursements. Additionally, through events delivered by our impact groups such as Women in Tech, access to learning platforms like Edcast and LinkedIn learning, and informal events such as the SDE career day, employees have many opportunities to grow and develop themselves and their careers."
Learn more about Audible
here
.

---
Moody's Cooporation —
"As a global integrated risk assessment firm, we invest in our people throughout the employee life cycle to build an adaptive, engaged, diverse and inclusive workforce. We are committed to helping our employees develop the skills needed to thrive today and in the future. As part of that commitment, employees across the organization grow their skills and expertise with access to Moody's University, our robust learning hub with resources across a wide spectrum of domains-- enterprise, leadership, business-specific and technical. These resources are complemented by our continuing education and innovation programs through academic partnerships and our employee educational assistance program."
Learn more about Moody's here.
---
SoftwareONE —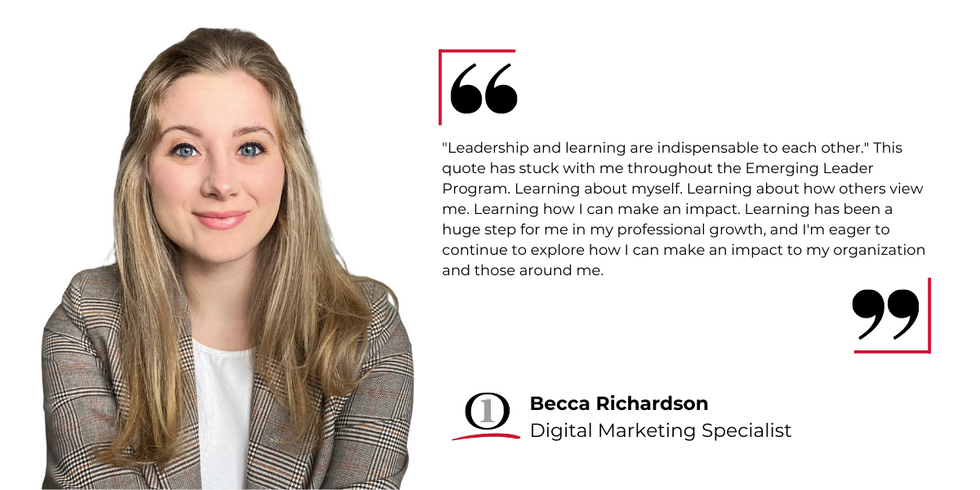 "SoftwareONE unlocks the potential of every employee by helping them realize their personal growth and career ambitions. We have many upskilling and continuous learning opportunities, including our Emerging Leader program that focuses on growing future leaders and helping them develop a strategic mindset. SoftwareONE also has on-demand learning topics, including how to develop technical and soft skills. Our strategic partnership with Harvard Business School helps us analyze the impact of skillful conversations. We also collaborate with McKinsey to help historically marginalized talent with the support they need to accelerate their career growth and leadership progression."
Learn more about SoftwareONE here.
READ MORE AND DISCUSS
Show less
Loading...