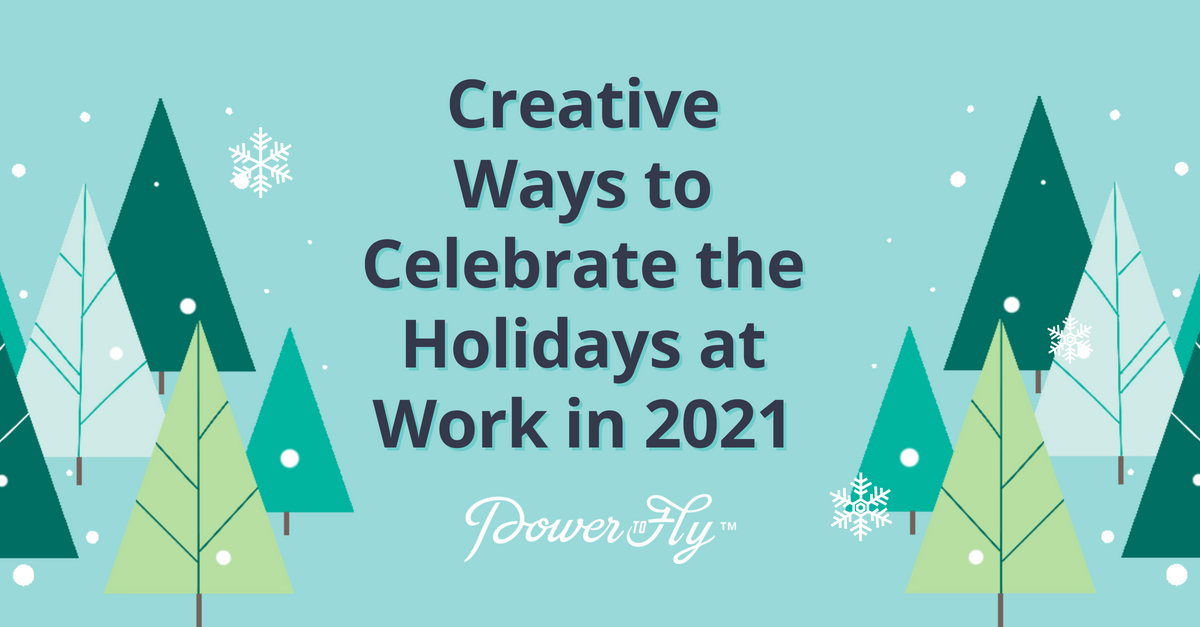 Diversity, Equity, and Inclusion
As the year winds down and the holiday season starts to wind up, we've been talking to some startups, Fortune 500s, and remote-first teams about how they celebrate the holidays at work.
Whether your team is remote, hybrid, or in person, the holidays are a great way to bring your team together and celebrate each other.
Need some ideas to make a memorable holiday celebration for your team? Read on to get an inside look at the creative ways some of our partner companies are celebrating the holiday season this year.
(And if you see a holiday celebration you'd like to take part in, be sure to click the link to learn more about the company and their open roles!)
Elastic is having a virtual happy hour.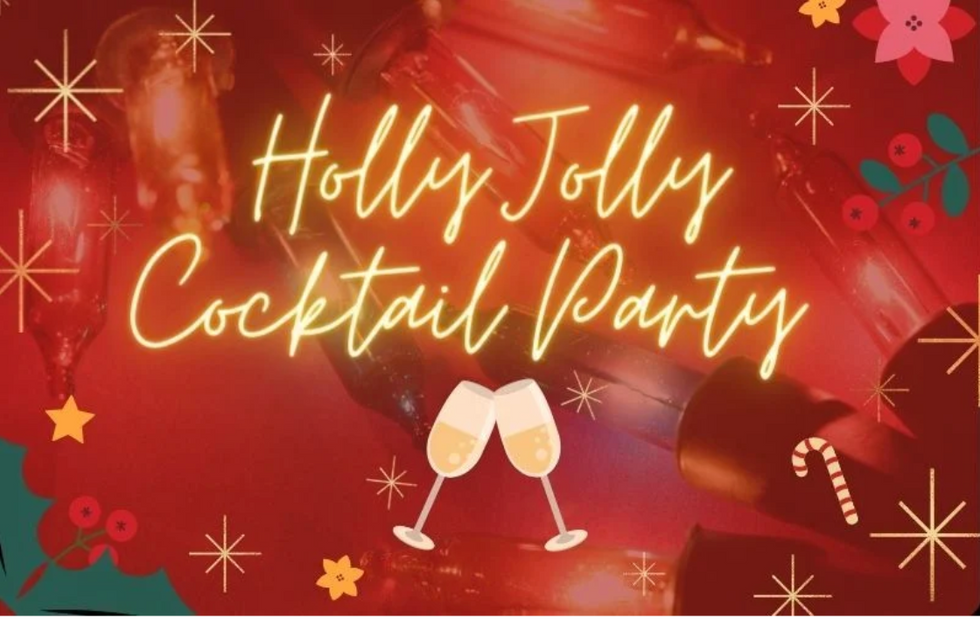 "This year Field Operations TA at Elastic has broken every hiring record out there and has just closed on a huge q2 with 120% increase in hiring QOQ. To celebrate the wins we are having a Holly Jolly Cocktail Party 'virtual holiday happy hour event.' A virtual bartender host will lead Elastic's TA team in holiday games and activities, seasonal drinking games, and cocktail making. Especially this time of year we reflect back on all the hard work and results given by this team and want to celebrate. It is also a time to be thankful for the many blessings we have including the incredible TA team we have built. We are excited for the event on 12/15 at 5 PM EST."
Learn more about Elastic here.
Equinix is hosting inclusive faith-led events.
"This holiday season' one of Equinix's many Employee Resource Groups, FaithConnect, will be hosting two faith-led events. All are invited and welcome regardless of faith, non-faith or world views, including families! We will be celebrating the season of Advent via zoom, with dialog about what it means to Christians with readings from the Bible and answer questions. Additionally, FaithConnect's founding member will be offering a virtual Christmas service to celebrate the birth of Christ. All faiths are celebrated by Equinix this holiday season."
Learn more about Equinix here.
CDW is sending employees' kids a new furry best friend.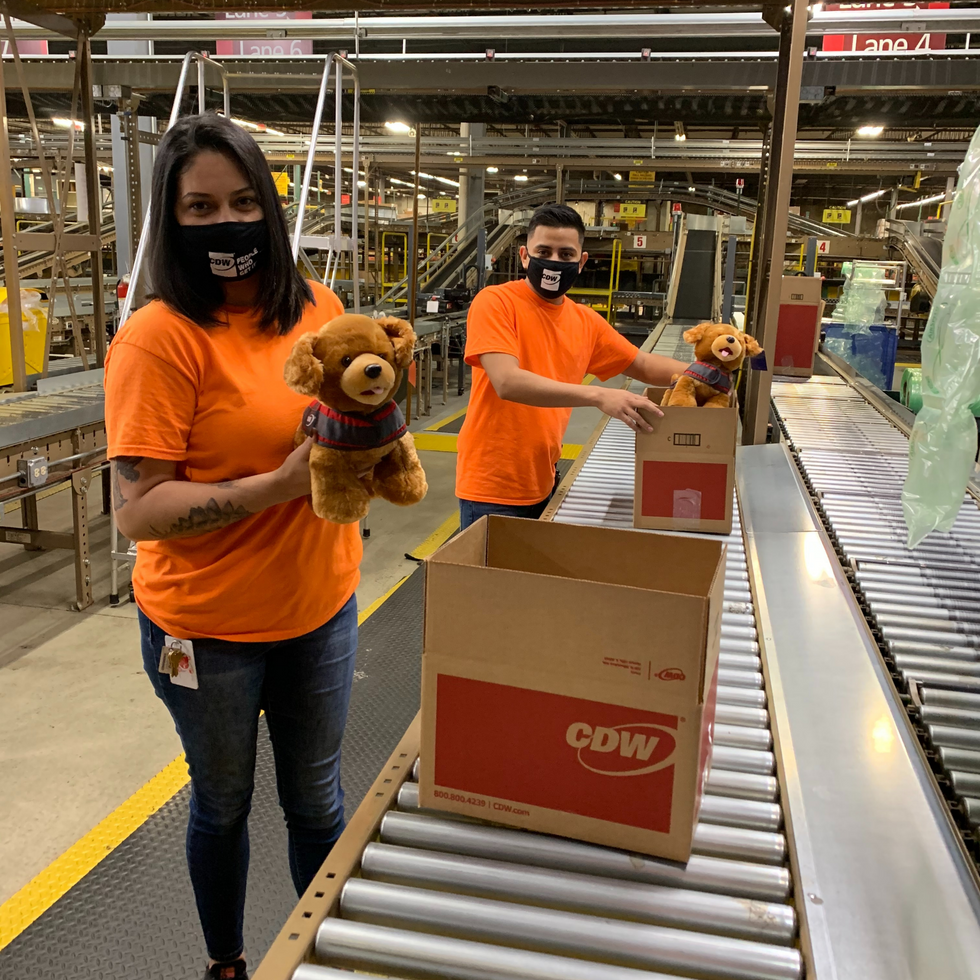 "Every year, CDW coworkers' kids receive a warm and cuddly stuffed animal, our holiday friends. This is one of the ways we like to say thank you to the extended families of CDW! This year, the kids got to vote on what the animal should be via our CDW Kids Club. The CDW Kids Club is a community of hopeful, expecting, and current parents and provides unique and fun virtual activities for CDW Kids. A big thank you to our Vernon Hills Distribution Center coworkers for their incredible support in helping coordinate the shipments of the holiday friends!"
Learn more about CDW here.
Gainsight is embracing hybrid events.
"Last year, when we couldn't be together for a global holiday celebration, we decided to do the next best thing: Log onto Zoom wearing our favorite holiday jammies and dance the night away! This year, we're looking forward to celebrating the holidays with some in-person and hybrid events to commemorate the child-like joy we value so much here at Gainsight."
Learn more about Gainsight here.
Moody's is encouraging time off!
"Prioritizing our well-being and taking time off is important to ensure we can deliver our best work. Moody's actively encourages employees to take time off at the end of the year to rest and celebrate holidays with family and friends. Alongside that, we'll have a Recharge & Renew session for our employees in mid-December where we will share research and tips on how best to detach and recover from work."
Learn more about Moody's
here
.
PagerDuty is taking a week-long break.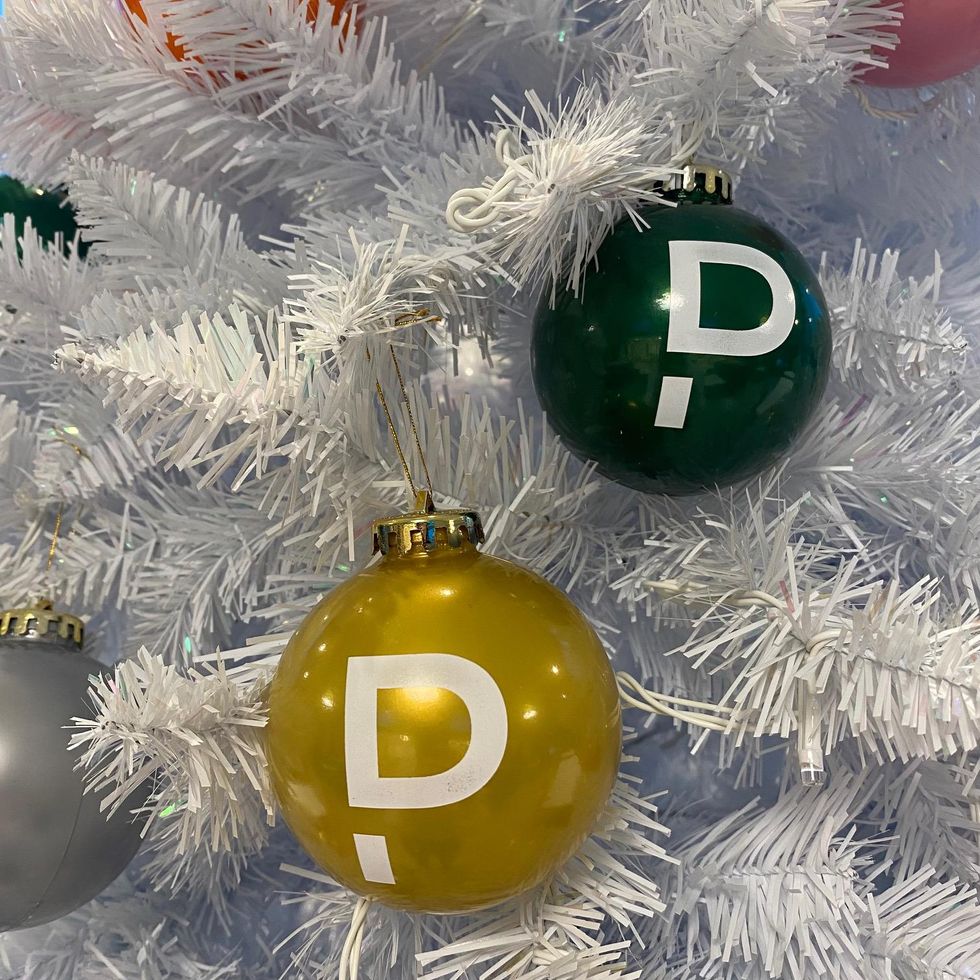 "At PagerDuty, we celebrate the winter holidays during HibernationDuty, which is when the whole company takes a week-long break each year. We want to allow everyone an opportunity to truly disconnect and recharge, without worrying about the emails and work piling up while away. It has been proven that when an entire company takes the same time off, it eliminates the undue stress of what you'll come back to. HibernationDuty ensures Dutonians, our employees, get the much-needed rest they need and an opportunity to spend time with their loved ones."
Learn more about PagerDuty here.
Cummins is celebrating multicultural connectivity.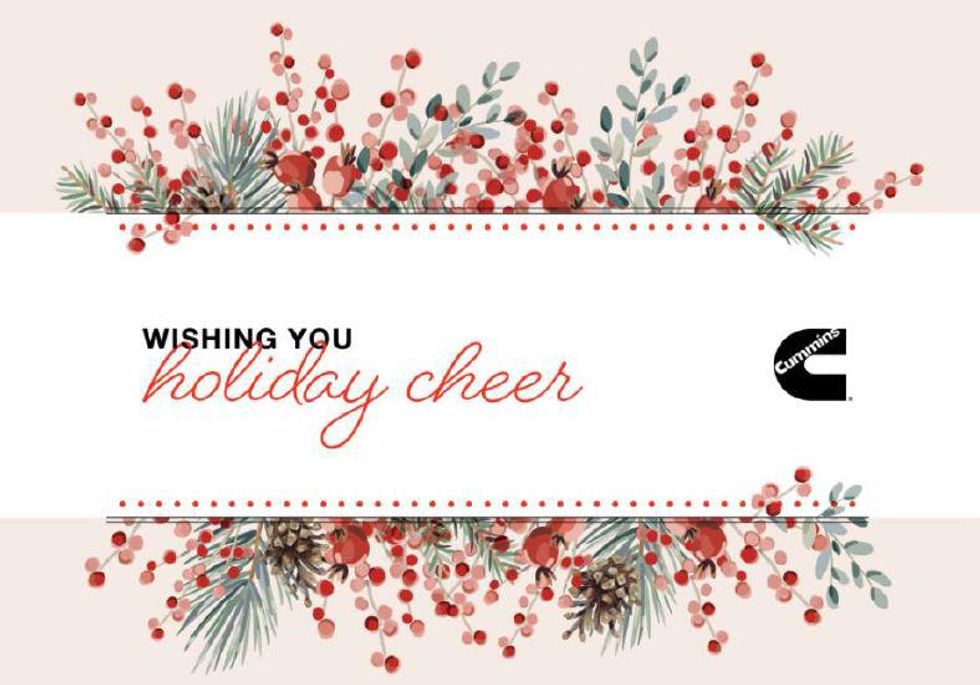 "Cummins employees can learn about our colleagues' cultures around the world through our network of Employee Resource Groups, some European based Christmas Holiday celebrations include:
The highly anticipated 'Le Reveillon de Noel' (Christmas Eve Feast) in France
Watching the 'Queen's Speech' & pulling Christmas Crackers (Invented by Tom Smith a London based Confectioner in 1847).
Sinterklass (Netherlands) leaves gifts for Children inside a shoe left by a fireplace or window during the Christmas Eve Dinner on 5th December (Eve of St.Nicholas).
Swapping of Fairy Lights for Spider Webs and ornaments called 'pavuchky' on the Christmas trees in Ukraine.
Hiding of the German Christmas Pickle in the Christmas tree, being first to find it on Christmas morning is thought to bring luck.
Twelve days after Santa's visit, on 5th January, Italians leave wine and sausages for 'La Befana', a witch who gives presents to good children and coal to naughty children.
At 3pm on Christmas Day in Sweden, Donald Duck delivers his Christmas message on the television, the tradition dates back to the 1960's.
At Cummins we wish you all a healthy and safe Christmas and we hope you get to enjoy your Cultural Celebrations with family and friends."
Learn more about Cummins here.
SoundCloud is offering a monetary gift of gratitude (and time off!).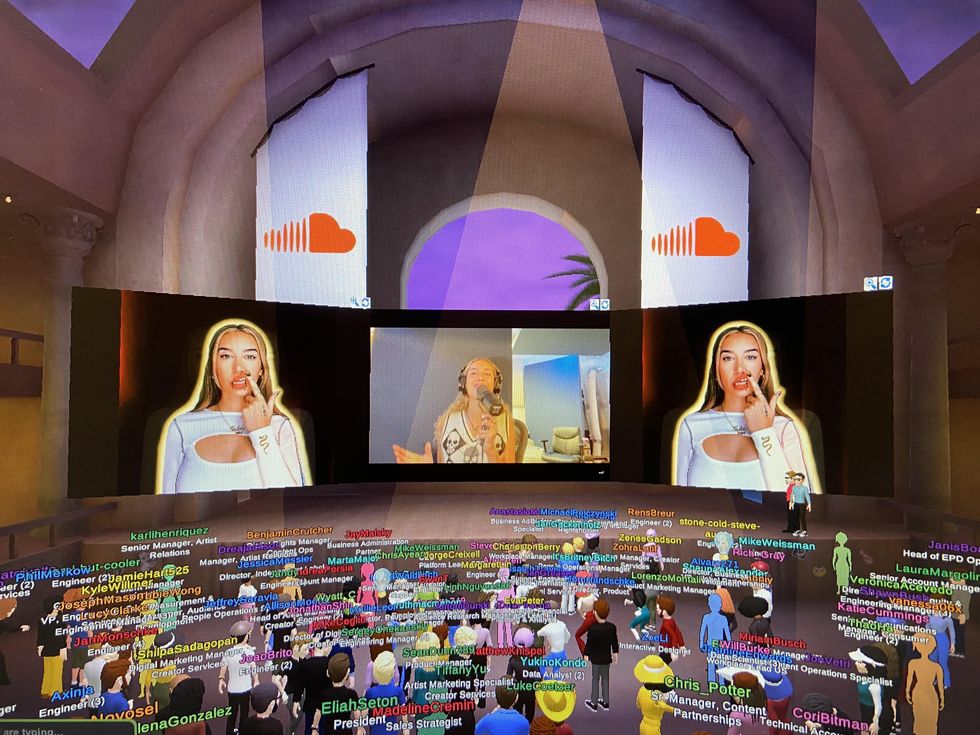 A screenshot of SoundCloud's virtual party a few months ago that included SoundClouder avatars, live music performances, trivia, and prizes.
"With the health and safety of our employees around the world our top priority, SoundCloud is celebrating the holidays by offering all SoundClouders a monetary gift of gratitude in lieu of in-person holiday parties. SoundCloud is also closing all offices between December 24th-31st so that everyone can relax with their loved ones and recharge for the new year ahead"
Learn more about SoundCloud here.
BlackRock is focusing on mindful and sustainable giving.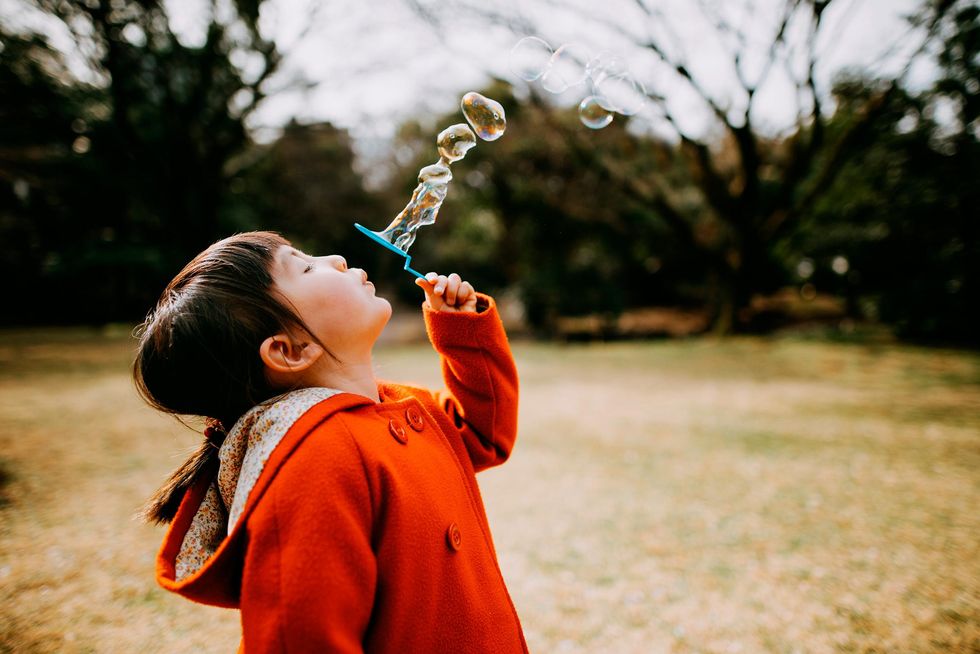 "We're focused on mindful giving this season! Here are some helpful tidbits to reduce waste and be more sustainable.
Tips for great gift giving:
1. Ask for a list -- or respect wishes for no gift
2. Generate ideas after thinking about the best and worst gifts you've received
3. If in doubt, give money or gift cards -- especially if you're not close to the person
Eco-friendly gift ideas:
1. Experience gifts (e.g., paint night or activity) to create memories and decrease physical waste
2. Consider eco-friendly items (e.g., grow kits, companies that use recycled materials)
3. Shop at thrift stores, local businesses and on Etsy
Low waste wrapping options:
1. Paper grocery bags for a rustic look
2. Old maps, magazines or newspapers (especially the comics section!)
3. Cloth"
Learn more about BlackRock here.
Turo is giving locally, celebrating locally.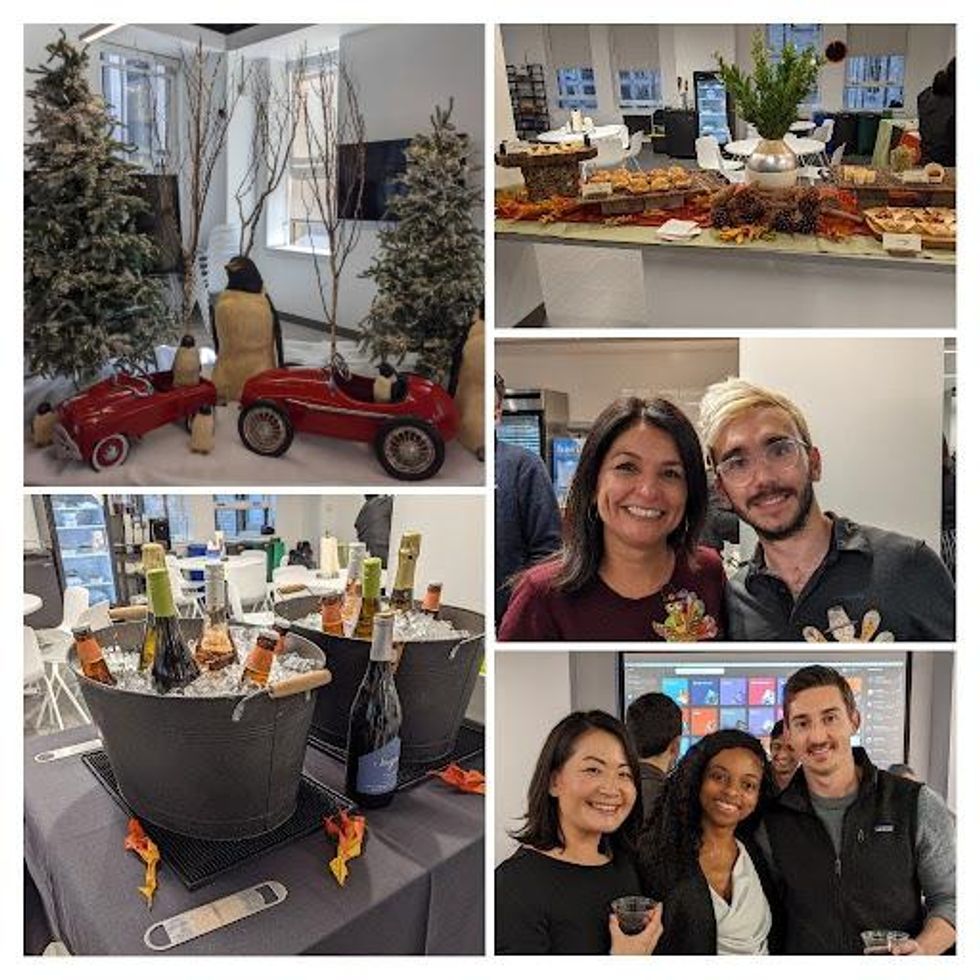 "At Turo, we look forward to the holidays! Since we are now in a hybrid work model, we had the opportunity to socialize in person at our Thanksgiving get-together in our two offices–San Francisco and Phoenix. Next, we will celebrate the holidays with a night out at a lively local restaurant. Many teams will also enjoy gift exchange parties. As one of our core values is supportive, we will be bringing cheer to our local communities by participating in the Salvation Army's Holiday Distribution Day, the local Food Drive, and Coat Drive to support the homeless."

Learn more about Turo here.

Smartsheet is giving back to employees by helping them give back to others
"We're celebrating the holidays this year primarily by supporting our employees in giving back and cultivating our employee community. For Giving Tuesday, Smartsheet empowered each of our seven employee resource groups (ERGs) to select a nonprofit organization to receive a donation of $5,000 USD. Each ERG nominated a selection of nonprofits that support the communities represented by the respective ERG and then polled employees to select one nonprofit per group. We've also hosted volunteer opportunities with Special Olympics International (of which we are a proud partner and sponsor), with more to come later this year and early next."
Learn more about Smartsheet here.
CHG Healthcare is helping their employees make the holidays brighter for those in need.
"This year, CHG Healthcare employees are making the holidays brighter for those in need. Our organization is helping 23 families, including 17 refugee families, along with the Rape Recovery Center and the Road Home with gifts this December. In addition, several employees from our headquarters in Salt Lake City are volunteering at the Festival of Trees, which raises funds to support Primary Children's Hospital. At CHG, we're committed to improving the lives of our customers and the communities we serve and are proud of the impact our employees make."
Learn more about CHG Healthcare here.
Procore is partnering with Airbnb to provide end-of-year experiences that are inclusive to everyone.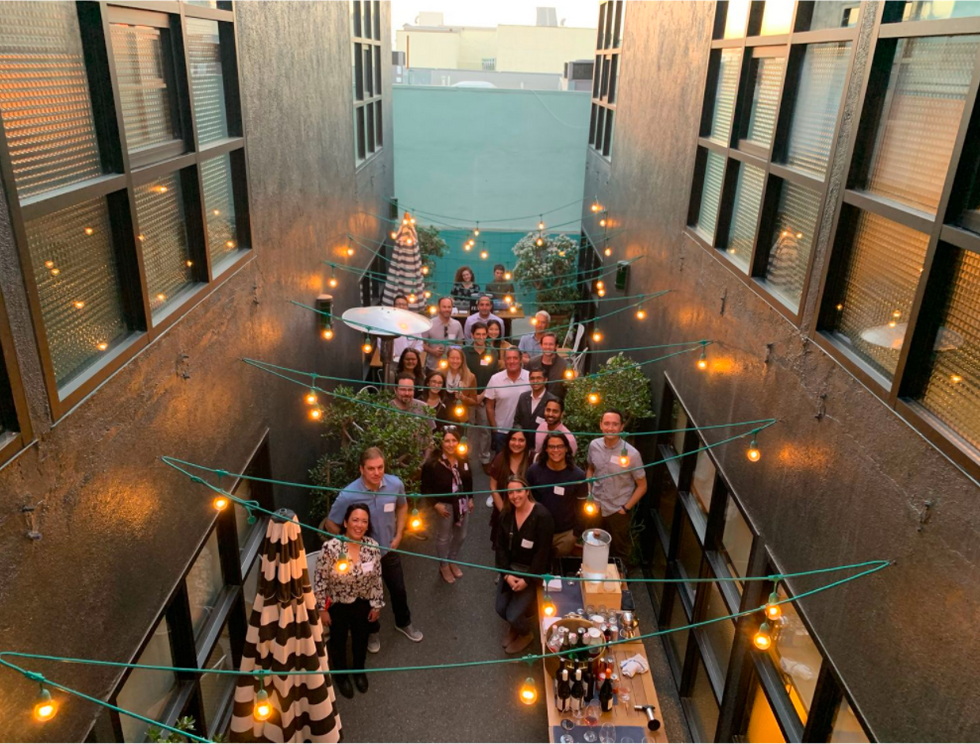 "The holidays are a time to connect and celebrate everything we've accomplished at Procore. This year, we've embraced our evolving culture and acknowledged that work is something we do together, not somewhere we go.
We've partnered with Airbnb to provide end-of-year experiences that are inclusive to everyone. Employees could choose from a variety of global experiences in-person and virtually. From hand-pulled noodle-making to Inclusive Writing Workshops to Guided Meditation with Sleepy Sheep (yes, we said Sheep)—these experiences are intended to foster a global sense of belonging and appreciation—no matter where our employees sit in the world."
- Georgia Dimino, Sr. Program Manager, Employee Experience
Learn more about Procore here.
 Aurora Solar is hosting a virtual gift exchange.
"Our team at Aurora Solar is fully distributed but we love bringing our team members together through a variety of events and activities. We have events on both the company-wide and team level in order to provide variety and to engage as many people as possible.
This holiday season we are hosting a virtual White Elephant gift exchange and ugly sweater party as well as an in-person holiday happy hour. On the team level we have a variety of events planned including virtual holiday happy hours, Secret Santa parties, chocolate making classes, holiday charades, and wine tasting events!"
Learn more about Aurora Solar here.
Okta is showcasing employees' traditions.
"For my family, the holidays are a time to show how our differences can bring us together. We are a blended religious family, celebrating both Hanukkah and Christmas. Our house is filled with the smell of pine and gentle smoke from the Menorah candles. We bake challah and sugar cookies for Santa. The floor is littered with tinsel and dreidels left temporarily abandoned. We light the Menorah together to honor life's miracles and to celebrate the light in the darkness. The holidays show us acceptance and how to find the beauty and joy in other's beliefs."
- Rachel Taylor, Compliance Manager, Auth0, Okta
Learn more about Okta here.
Waters is celebrating cultural diversity.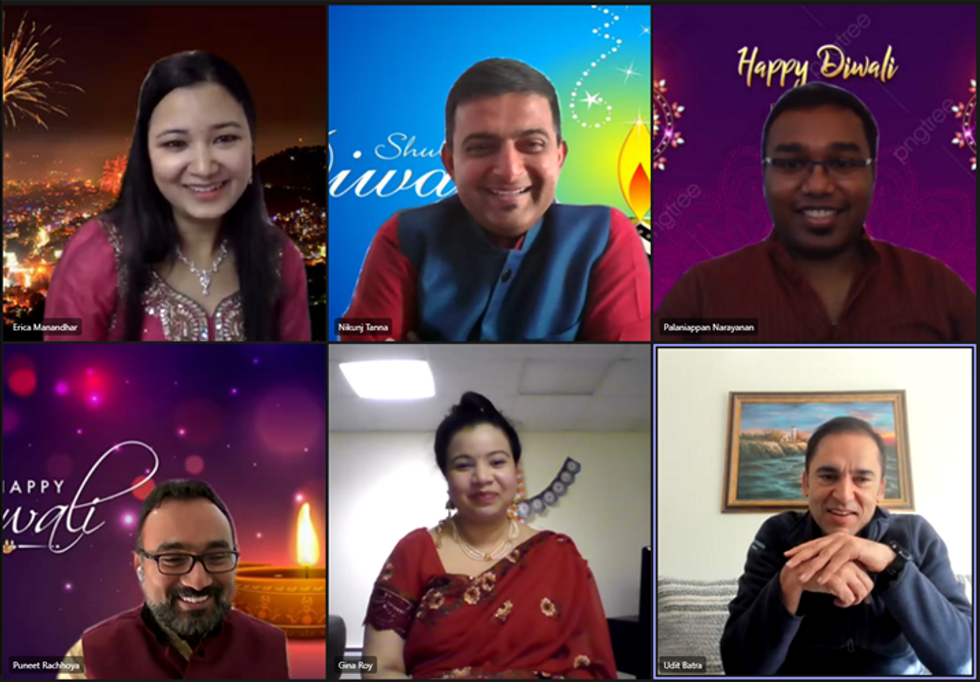 "At Waters, we are committed to fostering an inclusive workplace where diversity in all forms can thrive. We believe that celebrating our differences will help us to reach our full potential by harnessing the totality of the perspectives, beliefs, and backgrounds of our employees. One way we celebrate is by hosting events where employees can celebrate cultural diversity through education to create awareness and appreciation. Recently, we virtually celebrated Diwali, where our employees came together to share personal stories and family traditions. Happy Diwali to all who celebrate!"
Learn more about Waters here.
​Veracode is giving back.
"Veracode has a long tradition of charitable giving, in our communities, through volunteer efforts, and through our charitable matching gift program. Throughout the year, we have several initiatives championed by Veracoders, in support of a cause they feel strongly about. One example is our sales executive administrator who has organized, for the past 9 years, an effort in partnership with our local Department of Children and Families (DCF) Social Workers to make the wishes of children and families in need come true. Since this partnership with DCF began, Veracoders have made the wishes of over 800 children come true!"
Learn more about Veracode here.
MongoDB is hosting end-of-year get-togethers.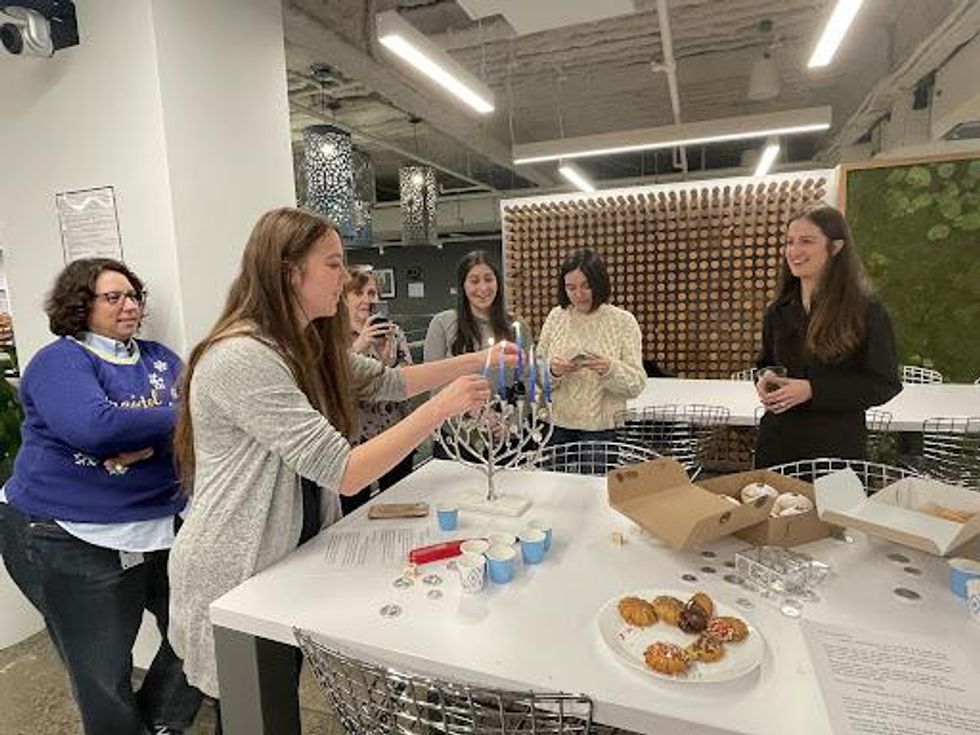 "After a delightful Hanukkah celebration from MongoDB's Mishpacha community, employees are looking forward to end-of-year get-togethers hosted across different MongoDB offices to celebrate the holidays and end 2021 with some dances and laughs! MongoDB is also encouraging all employees to help brighten the holidays by providing toys and gifts to children in need who are supported by Save the Children and Marine Toys for Tots in our company-wide holiday giving event."
Learn more about MongoDB here.
Workiva is throwing pies for a good cause.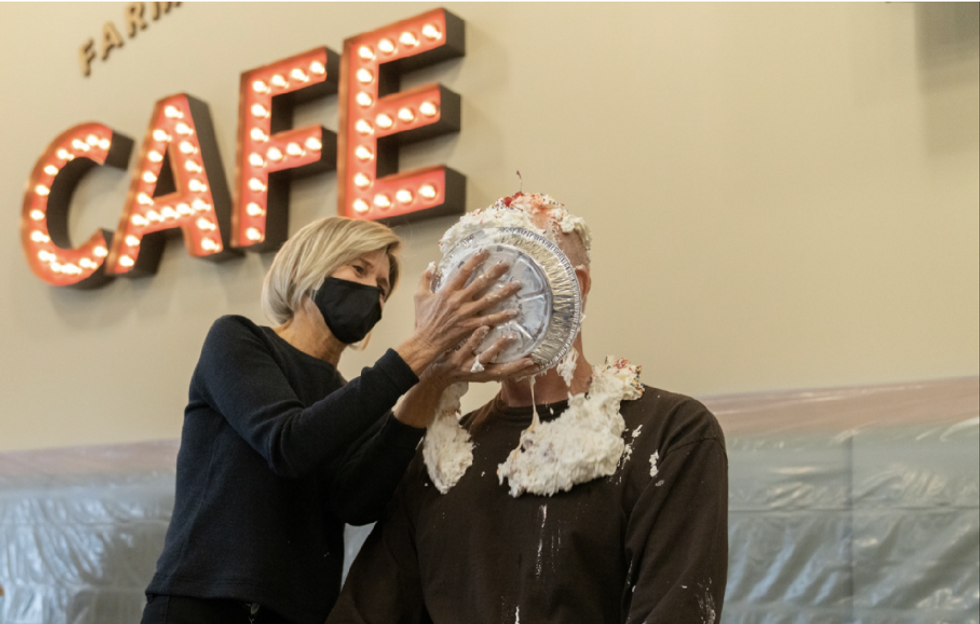 "The holidays are the season of giving at Workiva when executives volunteer to take pies to the face to raise money for UNICEF during our Annual Giving Campaign. Employees voted with their dollars to get 10 leaders including our CEO and COO pied – raising $55,000 in the process! Throughout the campaign, employees also designated over $180,000 in donations to nine other amazing charities. The holidays at Workiva are all about giving back and employees love to throw a great pie or take their employer-sponsored volunteer time off to support a local charity!"
Learn more about Workiva here.
OfferUp is offering additional paid holidays & mandating 'Quiet Time.' 
"A combination of the holidays, year-end work, and new year planning can make for a busy work season. The rush to the end can be difficult as people prepare for a much-needed work break to be with friends, family, and re-charge.
That's why this year, OfferUp employees received additional paid holidays and the company declared the last two weeks of December as 'Quiet Time.' Our office is still open for those who wish to work, but no new code will be released or projects delivered during this time. OfferUp has encouraged and created space for many to take this time off and rest after a year of work well done. This month we also have remote and in-person holiday events and contests to celebrate with our employees and partners. Gingerbread house contest, anyone?"
Learn more about OfferUp here.
GameChanger is hosting virtual team events.
"To celebrate the holidays, GameChanger has planned a variety of virtual team events. GC kicked off the season with the TeamsGiving Family Feud style game night with the winning team choosing a charity to donate to. Following that, teammates and their families can participate in festive cookie decorating and/or festive chocolate bar making, lead by a virtual instructor. Finally, GameChanger's virtual holiday party will start with a virtual mocktail or mixology class followed by a team game night! And of course, teammates are encouraged to use some of their unlimited vacation time to disconnect from work and spend time with their loved ones."
Learn more about GameChanger here.
Skedulo is hosting unique in-person celebrations.
"Each of our regional offices will be celebrating with their own unique holiday celebration. We're excited our remote colleagues will be flying in to join the fun! Some events include a Casino Royale 007 themed party with a magician, photo booth, live jazz band/DJ and plenty of food and drinks. Other offices have an icebreaker Escape Room race or cocktail masterclass followed by three-course lunch. To celebrate and acknowledge the many festive holidays that occur in December, we have a global Holiday Spirit Photo competition inviting colleagues to show their spirit through outfit, home decor, and/or food. Winners can donate to their charity of choice."
Learn more about Skedulo here.
READ MORE AND DISCUSS
Show less
Loading...