GET EMAIL UPDATES FROM POWERTOFLY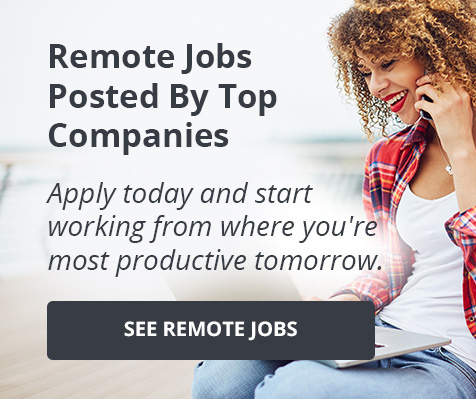 GET EMAIL UPDATES FROM POWERTOFLY
Viacom Inc.
Do you want to get a peek behind the curtain at Viacom, the company behind such iconic brands as MTV, Nickelodeon, Comedy Central and BET? Check out this exclusive webinar with Viacom's Director of Engineering for Nickelodeon, Lead Architect for MTV Networks and more on the topic of how to be a leader at any point in your career!
Watch the full webinar here.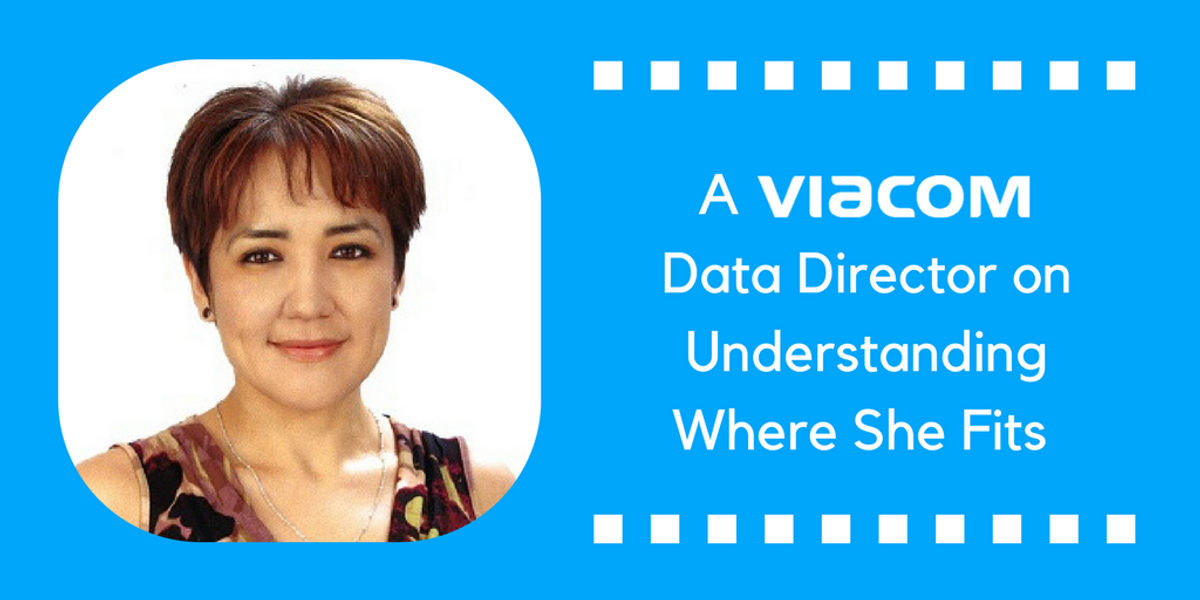 Companies That Care
For open Viacom jobs, visit their company page here.
Nargis Bissett is a Director of Advanced Analytics at Viacom, but don't let the title fool you; she knows her role is more than just synthesizing numbers and data.
"Historically speaking, it's a modern phenomenon that data works at media companies. Data helps companies customize their products for clients. You have to have a belief in the product, an interest in media, an understanding of how data fits into the business and how Viacom's products can be even better and contribute to the success of the company."
Nargis' multifarious academic background in engineering, science and humanities has led her on a winding, yet fruitful journey to her present position at Viacom, where she handles data modeling and database management. That variety has prepared her well for a successful career in media. She explains, "It takes a creative thinking to fit various approaches together, not only for my own future, but for the future of the company. But, overall, my diverse background has helped me to understand the world better and my place in it, to decide what I want to do and where I can implement change. I was always comfortable with math and sciences, but I realized there were things I needed to master to move ahead. Applying academic disciplines to the corporate problems requires developing very different theories."
Nargis feels it's important for her team to approach their work in a similar holistic fashion, to consider how their own work fits into Viacom's greater goals. She says, "We have brilliant and highly technical people with PhDs in physics and neuroscience, but it takes some time for all this expertise to become applicable. And the work needed to understand the business of the company and perform this mental shift to the corporate reality is sometimes underappreciated."
But according to Nargis, Viacom's inclusive and encouraging atmosphere can help employees rise in rank. "Mobility, both vertical and horizontal, is really easy, if one is enthusiastic and has good skills. We are always encouraged to express our opinions, however, uncommon. It's an inspiring environment. Managers not only create opportunities for upward mobility, but expect their employees to be ambitious."
Taking that leap from data to art comes with reward. "Realization is a reward. I realized that my projects and ideas can have a huge impact at a company like Viacom. They may considerably influence the success of our product portfolio."
With a leading global content company like Viacom, home to media networks including favorites such as MTV, Nickelodeon, BET, COMEDY CENTRAL, Logo and more than 160 networks around the world, who wouldn't want to use their data skills to make an impact?
Take that first step and check out Viacom's open roles
here
.
READ MORE AND DISCUSS
Show less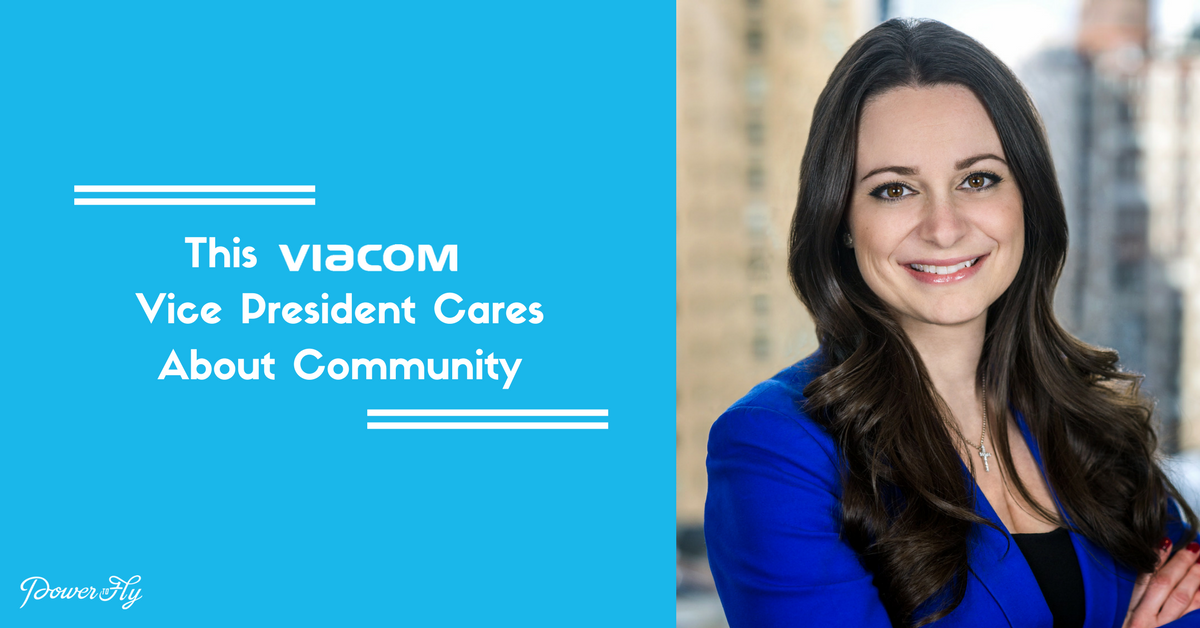 Viacom Inc.
This Viacom Vice President Cares About Community
How does Viacom, the media conglomerate and home to pop-culture mainstays such as MTV, Nickelodeon, Comedy Central and Paramount Pictures, remain at the top of the entertainment industry? According to Jennifer Cardella, Vice President overseeing Viacom's technology Project and Strategic Vendor Management department, they heavily rely on agile methodology to respond to the needs of their fans and the market. Being agile is one of the cornerstones to the success of her team, as well as to Viacom on the whole.
As Jennifer explains, "As the old adage goes 'the only constant is change' and for a company like Viacom, which needs to be responsive to a very dynamic market, that's certainly the case. We pride ourselves on being able to select the right methodology and approach for each situation. We're not in the business of process for process sake. Our next opportunity to innovate and create something awesome is always just around the corner. We need to be able to keep pace, and deliver at scale"
Jennifer's team and their ability to adapt to those frequent shifts is due, in no small part, to the community she has built. Jennifer is in charge of many moving parts such as streamlining and optimizing tools, working closely with critical external partners and establishing coaching groups to ensure processes are followed correctly. When she started in her current role, she was influential in creating a council to foster community-focused best practices. Viacom's "fail-fast" mentality means team members aren't penalized for making mistakes, but rather, this mindset helps make the team more successful in the long run.
She says, "Don't be afraid to fail fast because it's not about the failures. It's the learning experience that goes along with it. This also helps promote a culture where taking a calculated risk is seen as a positive rather than a negative."
Community and solid communication techniques make the team great, agile processes underpin this and promote timely sharing of information in a structured manner. Technical skills are a necessity, however soft skills such as humility and openness to new perspectives, while frequently overlooked, are what continue to move them forward. Jennifer points out, "The relationships you build, both within Viacom and outside are critical to being an effective leader. Viacom's fast paced and innovative culture require a lot of socialization and relationship management." As changes come from the bottom-up and top-down, knowing that there is an open line of communication allows for the team to respond and act as needed, when needed.
Certainly, Viacom's culture bolsters that sense of community. Viacom's commitment to a diverse workforce is a source of pride for Jennifer. "Everyone brings something different. I'm one of the women who works with the Girls Who Code program. I love the fact that we get to share our culture and work with these young women and support them. It's good to know that Viacom sees diversity as something important."
It's by design that community and communication are a vital part of the way Jennifer's team operate. Their success and that of the wider organization depend on them.
For more information on Viacom and their open roles, learn more here.
READ MORE AND DISCUSS
Show less
Loading...