GET EMAIL UPDATES FROM POWERTOFLY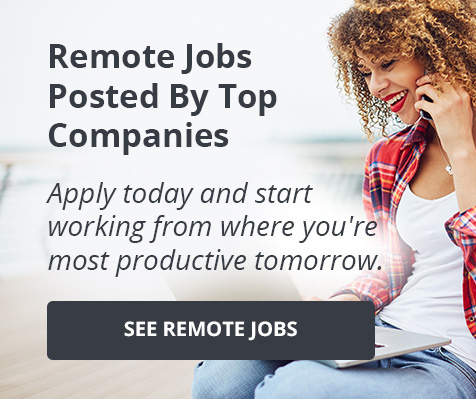 December 15, 2021
Cockroach Labs
Equitable Family Support: How Cockroach Labs Includes All Parents
Below is an article originally written by Dave Delaney, and published on Nov 17, 2021. Go to Cockroach Labs company page on PowerToFly to see their open positions and learn more.
Building a great company culture includes offering strong benefits to employees and great benefit programs that are comprehensive, transparent, and clearly defined. Cockroach Labs excels at this in many regards, and our Parental Leave and Family Support are no exception. CRL understands that every family is unique, recognizing the importance of extending eligibility to not only the birth of an employee's biological child, but also to any employee who is in the process of adopting or fostering. The support is robust, starting before a parent's leave period and continuing well after the employee returns to work. With that said, I would be remiss if I didn't outline what's "on the books" to support our employees as they prepare for their new addition:

Comprehensive planning and checklist in preparation for leave
$500 baby bucks to put towards essentials
12 weeks Parental Leave + 2 weeks paid PTO
Flexibility to utilize leave all at once or in 1-week increments within first 12 months
ReRoachmate pairing upon return (fellow parent Roacher to meet with)
12 weeks of Family Fridays upon return (20% of time dedicated to spending with family)
#little-roachers Slack channel for parents to share, discuss, and support each other
With a parental leave program for all parents, we make it possible for parents of every gender to share in the joys and responsibilities of welcoming a child. The fact that parents have up to a year to take leave after welcoming their new family member allows Roachers and their families flexibility in arranging childcare, too.
That said, policies are only meaningful if they are supported, normalized, and championed. And this is the difference between simply describing our Parental Leave policy and actually telling my Parental Leave journey and experience. So here's my story..
A Dad Goes On Leave
I started at Cockroach Labs just over three years ago, in October of 2018. My wife and I had done the "have kids and move to the suburbs" after nearly a decade of city living. The trade-off for space was a 90-minute door-to-door commute assuming everything went perfectly. When discussing this with my manager, Lindsay Grenawalt, she gave me my first glimpse into how CRL supports our working parents and truly embraces our core value of Balance. It turns out our CTO/Co-founder Peter Mattis had a similar schedule and marked the time on his calendar (~5pm) that he needed to leave the office to make the train. In an industry where there is all too often a toxic badge of honor worn by those who stay the latest and work the most hours, it was a breath of fresh air. In my experience when policies, values, and culture aren't embraced by the leadership team they never permeate throughout the rest of the organization. I am forever grateful to my fellow Roachers for always honoring my calendar block, and on more than one occasion even reminding me that it was time to go!
Parental Leave is an amazing and far-too-rare benefit to offer employees in the US. Even if it's in the handbook, it's meaningless without an existing culture that supports parents and balance in general. It has been reinforced repeatedly during my time here that Peter's mindset was the norm, not the exception. Another example was when our Chief Architect/Co-Founder Ben Darnell had his first child and took the Parental Leave time in full. Actions like that are powerful— they do far more than any words or policy do in nurturing a healthy environment.
Interestingly enough, the actual Parental Leave period is something I have very little to discuss as it pertains to this piece. I could go on for pages about the time spent bonding with our newest addition Asher, and helping his big brother Ezra acclimate to the changes. There's no shortage of incredible, challenging, and surprising memories that came up during those 3+ months I was offline. But if I can share a secret - as amazing a company as Cockroach Labs is, it wasn't on my mind at all. I put up my out-of-office, closed down my laptop, and removed Slack from my phone. For me, Parental Leave in practice was a success exactly for those reasons: I could focus my energy and attention on my family knowing three things for certain:
The preparation and plan we had created leading up to my leave meant the necessary work would get done.
The team and company would respect my time away.
I would have a support system in place upon my return.
Being a working parent always comes with challenges. And having a newborn in August of 2020 when we were facing unprecedented changes to our world added innumerable new wrinkles. But I can say, without question, that Cockroach Labs allowed me to be a dedicated father and husband while also working in an industry and job that I love. I can't imagine doing that anywhere else.
See your family growing alongside us? Check out our open roles!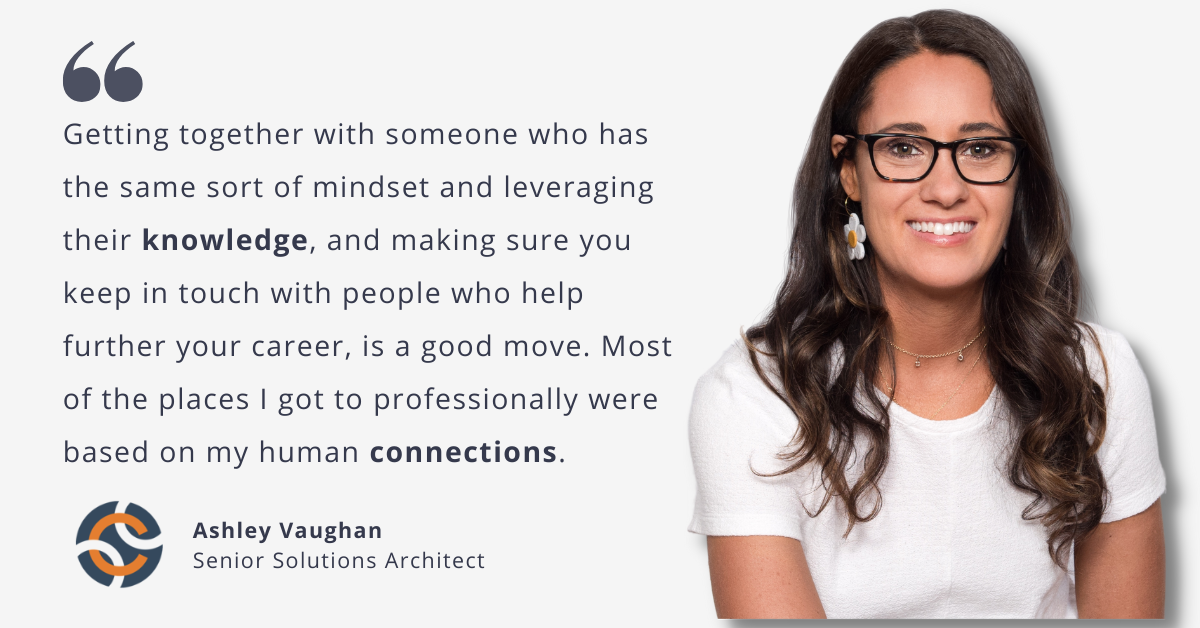 Chainalysis Inc.
How much money do criminals control today, and where is it?
These are some of the many questions that Ashley Vaughn, Senior Solutions Architect at blockchain data platform Chainalysis, spends her days working to answer.
"You learn more about a situation or problem by following the money than from any other resource or piece of information," she explains. "Money doesn't lie. People can lie in text messages or other means, but the path of the money leads you to what you're trying to accomplish."
Though Ashley always knew she wanted to work with computers, she found her way into roles in cybersecurity, and then specifically blockchain security, through networking and exposure — not by setting out to do so.
We sat down to talk about her career journey, as well as what advice she has for other women looking to make their mark in these burgeoning fields.
Resilience and Curiosity
Ashley doesn't often give up, and credits some of that attitude to an obsession with soccer as a kid.
"Playing sports makes you a more resilient person, I think. You learn failure and risk, which are very applicable to my job and my career path," she says.
That resiliency was a good thing, notes Ashley, because as a young girl, she wasn't always encouraged to pursue what she was most interested in: math and science. A teacher early on had told her that she wasn't good at math, and Ashley believed that narrative until high school.
"We really shouldn't put those ideas in children's minds, because it affects them for much longer than you might think," she says of the experience. "But I'm the kind of person that when someone tells me I can't do something, it makes me want to do it even more, and do it better."
Finding out in advanced high school math classes that she actually was good at math turned into choosing a computer engineering major when she got to college.
Graduating during a recession in 2010 meant Ashley didn't have the job market of her dreams, but after working in IT, she networked her way into a role in the cybersecurity department of a prominent DC law firm.
"They were getting hit left and right from social engineering and phishing attempts," says Ashley. "Due to the sensitive nature of the work they dealt with, I was exposed to the darker realities of the digital era, and I began to see a new side to the world—one of real significance to national security."
Specializing in Cybersecurity — and Finding a Home in the Private Sector
Inspired by what she was working on at the law firm, Ashley pursued a master's in cybersecurity with a focus on counterterrorism.
"I wanted to help protect our country," she explains. "I have a lot of family members who are former military, so that was a natural step for me."
That led to her taking a contract role specializing in offensive security at a government agency that frequently worked with Chainalysis. After working with Chainalysis folks onsite, she was sold and started pursuing a position with the company.
"I wanted to help make sense of blockchain data for a bigger purpose, like assisting in the continued threat of ransomware activity against American interests," she explains.
Although she credits her public sector work with providing a solid foundation in blockchain security, the private sector turned out to be a better fit for her.
"What I love about Chainalysis is that my colleagues are really happy people, and I've always felt welcome and not scared to ask questions," says Ashley. "In past jobs, where I was one of five women in a group of 150, I felt a lot of pressure. I didn't ever want to make a mistake. I felt as if I had to be a chameleon to match the social environment of my male counterparts."
Blockchains are all about democratizing data, and Ashley likes working with a team of people of all backgrounds to help support that mission. At Chainalysis, Ashley works with internal product and engineering to show customers how Chainalysis data can help them use complex blockchain solutions to solve data problems — and catch bad guys.
"Sometimes we're following a bad actor who's tied to child sex trafficking. Being part of a coordinated operation to put a stop to things like that is really fulfilling," she says.
3 Tips for Women Who Want to Find Their Place in Cybersecurity
For a long time, reflects Ashley, she just wanted to come into work, do her job, and feel supported, without feeling like she didn't fit in or was representing her entire gender. Fortunately, she found what she wanted — and she hopes other women will find that, too. They can start their search by:
Knowing they're not alone in having tough experiences. "Everyone has different definitions for how you're supposed to act or supposed to handle your emotions as a woman at work, and it's exhausting. It's like, 'This is just me.' I can't repeat enough how tiring that is," she says.
Prioritizing self-directed learning. Although Ashley completed a master's in cybersecurity, she emphasizes that there are many other routes into the industry, including self-study. Whether you get involved in programs like Girls Who Code or do self-paced learning through platforms like Udemy or Coursera, the important thing is that you pursue independent learning about topics that interest you, she says.
Creating and maintaining relationships. "Really talking to people is almost a lost art," says Ashley. "Getting together with someone who has the same sort of mindset and leveraging their knowledge, and making sure you keep in touch with people who help further your career, is a good move. Most of the places I got to professionally were based on my human connections."
Nowadays at Chainalysis, Ashley is no longer one of five women in the office, and is excited to start paying it forward so that more people with backgrounds like hers can pursue their own professional success.
"We tend to feel more comfortable talking to people who might have our same gender or educational background, and being open and vulnerable with them," she says. "Being a visible role model is really important to me."
Check out Chainalysis' open roles
here
!
READ MORE AND DISCUSS
Show less
Loading...