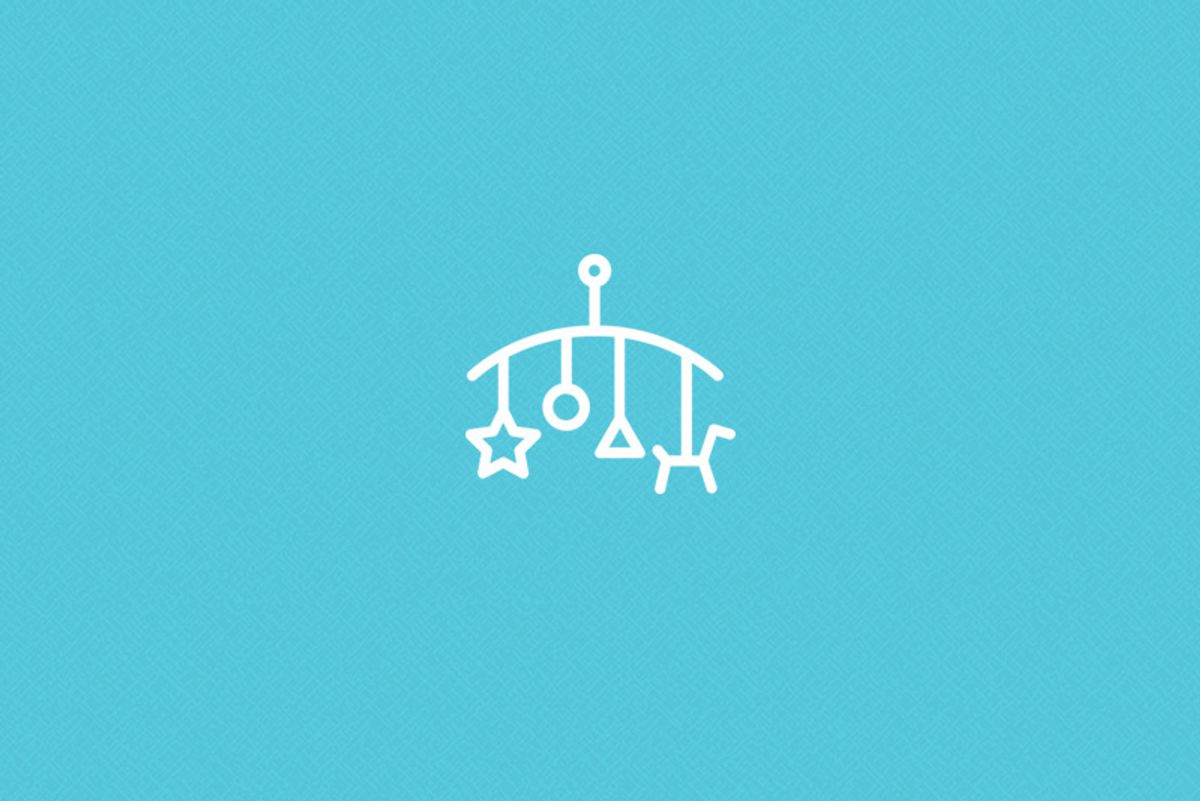 Work-Life Integration
A version of this article previously appeared on Skillcrush, an online education program for creatives, thinkers, and makers that gives total tech newbies the tools to make major career changes.
Haele Wolfe, Skillcrush
Sarah Eggers balances a marketing job, tech side hustle, and family life in Kansas City, MO. Five years ago, she discovered Skillcrush and rekindled her love of tech, culminating in a web design side hustle that she runs alongside her day job in writing and marketing. She told her story to Haele Wolfe.
Despite living frugally, my partner and I bear considerable financial responsibility between student debt, a mortgage, and the general expenses of life. When I wanted to bring in some extra cash without changing careers, I decided to try out a side hustle and began consulting for social media marketing. I added tech skills to my repertoire, and three years later, those tech skills have become my main side hustle, eclipsing my social media consulting! Coding has made a huge difference—not just financially—but in my whole perception of my career. And most incredibly, my extracurricular work as a developer helped me accomplish an enormous personal goal: I started a family.
I've always been interested in tech because I love being able to customize things. When I was ten or eleven I would build HTML tables in Tripod (these were the pre-Myspace days) just for fun—there's just something about being able to make text glittery that really speaks to me. As I grew up I also cultivated a love of languages and literature (and hello, what is coding if not just more languages?) and ended up majoring in English before landing a job in marketing.
I dug into coding as an adult because I wanted to be able to design my own blog theme for a WordPress page I was running. Pursuing coding courses was about feeding my lifelong love of learning, and after a lot of research, I signed up for a web design course to familiarize myself with HTML and CSS so that I could have a foundation of knowledge before taking a WordPress course.
My tech side hustle grew organically after I completed the courses and was putting my new skills to work on my blog. Friends and family members found out that I knew how to customize pages and started asking me to help them with their own. And, I threw up a page about my new tech skills on my site and see if any work came in.
Freelancing as a developer on the side gives me balance in my professional life that I didn't realize I could have. In my day job, I often have year-long projects or goals, and it's hard to feel progress and to stay excited when I'm doing incremental work over a longer period of time—even though I love the work. Web development offers me that boost of completing projects in a few hours, days, or weeks—and that is so satisfying! I complete the work, get to see the client happy, cash my paycheck, and then move on to the next thing. Completing these cycles on different projects is completely motivating for me.
Another beautiful thing about freelance tech work is that I can totally say no to clients I'm not interested in. Choosing to work two jobs instead of going full-time freelance made the most sense for me, and having the ability to pick my freelance clients without the pressure of that work being my only way to pay bills keeps things fresh and fun. As a result, all the work that I do on the side is work that I'm truly excited about, and I only work for clients with whom I really connect.
Just a few weeks ago, I got to share some wildly exciting side hustle news with the Skillcrush alumni community: After a few years of freelancing as a web developer, my partner and I were able to adopt a child and start our family!
I'd began freelancing in web development sort of by accident—I'd simply wanted to learn, and then the clients started coming. Once I saw the potential financial benefits of further monetizing the side work I was doing, I dove in and was able put away a significant amount of savings towards our adoption.
My daughter is clearly the most costly and most worthwhile expense that my tech skills helped me afford, and having a second career that brought in money to pay for the adoption meant that our family was able to grow much sooner than my partner and I had initially thought.
My advice to others who are looking to learn something new or who want to try tech skills as a career path is to jump in. If you're even a little curious about what tech skills can do for you, just start! Even if you don't want to ditch your job (I see you out there, fellow education lovers!) you never know what kinds of benefits new skills will add to your life. For me, the extra income, fun of adding to my skill toolbox, and variation of projects in my work life, has expanded my career— and life—in ways I didn't know were possible.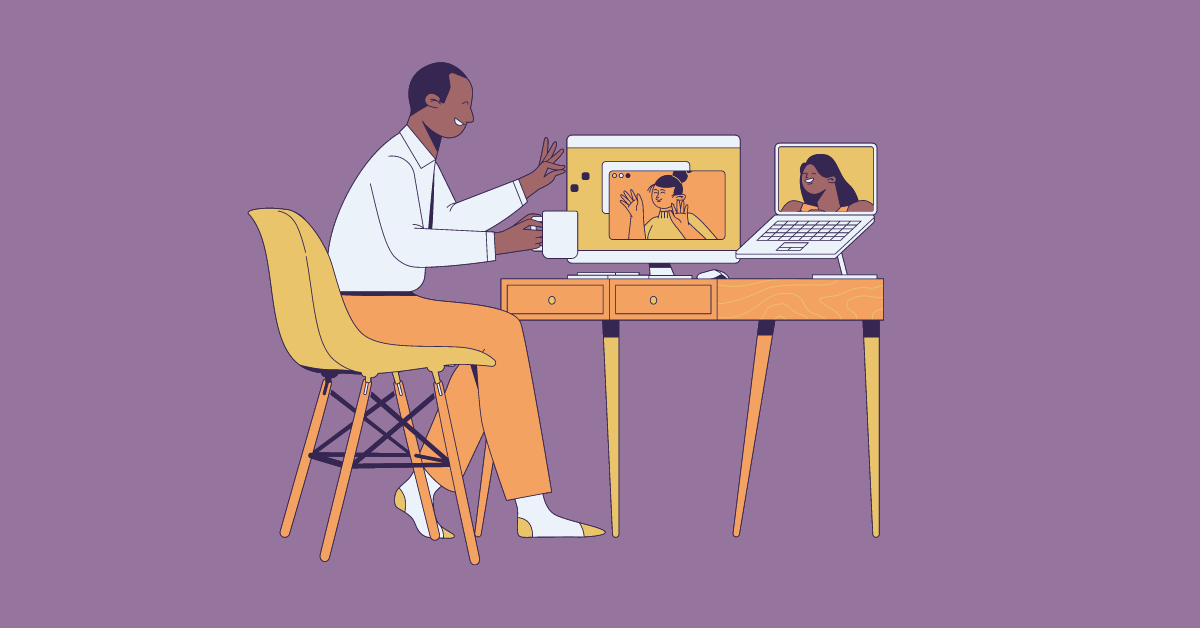 Upskilling and Development
As a result of the COVID-19 pandemic, millions of workers have turned to remote work. Before the pandemic in 2019, 22% of employers offered at least some remote work. Now in 2022, that percentage nearly doubled to 40%. The shift to remote work has become beneficial for me and many of my friends who are recent college grads starting their careers. It's allowed us to dictate our own time and save money from commuting, spend more time with loved ones at home, and have the flexibility to travel and build connections from anywhere. Remote working has also changed how people network for jobs. We have more options now.

Since remote networking is so new, it can be challenging to understand how to do it effectively. Read on to learn my top tips for networking for a remote job.
1. Connect with your high school or college.
The schools you went to want to see you succeed! Connect with old professors, classmates, or alumni on social platforms like PowerToFly or LinkedIn. You can find connections through sports teams, clubs, or topics of interest that will help you build stronger relationships. Don't be afraid to ask them for advice, mentorship, or even introductions.
2. Join a class!
Have you ever had a hobby that you never had the chance to pursue? Coding? Running? Painting? It's never too late to learn something new. Plus, spending time doing what you love will introduce you to other people who love the same thing. Not only will this help expand your social circle, it can also help your career! Once you feel comfortable, talk to your classmates about your work, and ask them about theirs. The perk of classes like these is that you will build relationships with people from all different career backgrounds which will help you determine your career path, especially if you are looking for a mid-career pivot.
3. Register for the Early Career Summit.
My friends and I are very excited to join PowerToFly's Early Career Summit this fall to meet the inspiring founders and CEOs of incredibly impactful companies. This is a great opportunity to get useful tips and learn about different perspectives, professions, and topics that you may be interested in.
4. Attend a virtual job fair and connect with leaders who inspire you.
Job fairs are great for meeting people who can be helpful because everyone attending is there to network! Job fairs at PowerToFly are a great place to meet hiring managers and recruiters from our sponsoring companies. If you come prepared with a resume it is an opportunity to make a great first impression with a company. After the virtual job fair, remember to connect with the people who stuck out to you and introduce yourself on PowerToFly or LinkedIn. Make sure to tell the recruiter who you are, and highlight what stood out to you about their talk.
5. Offer to help.
People really value your help (when it's needed). If you know someone in your network looking to hire a web designer and you know a great place to find one, don't be afraid to make the connection! If you see a job opening that would be great for someone in your network, let them know! Helping people in this way will help build your trust and credibility.
Remote networking has its differences from in-person networking, but it has never been easier to have access to social platforms that can help create connections. It will take some creativity and hard work, but once you have the appropriate mindset the options are endless.
READ MORE AND DISCUSS
Show less
Loading...