GET EMAIL UPDATES FROM POWERTOFLY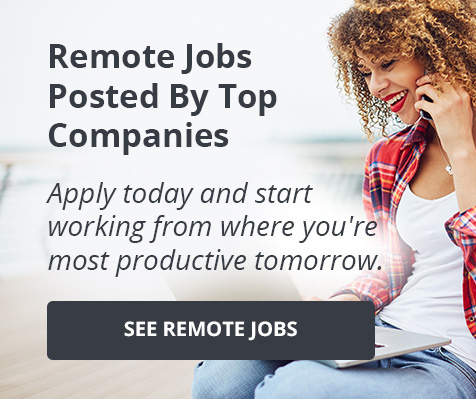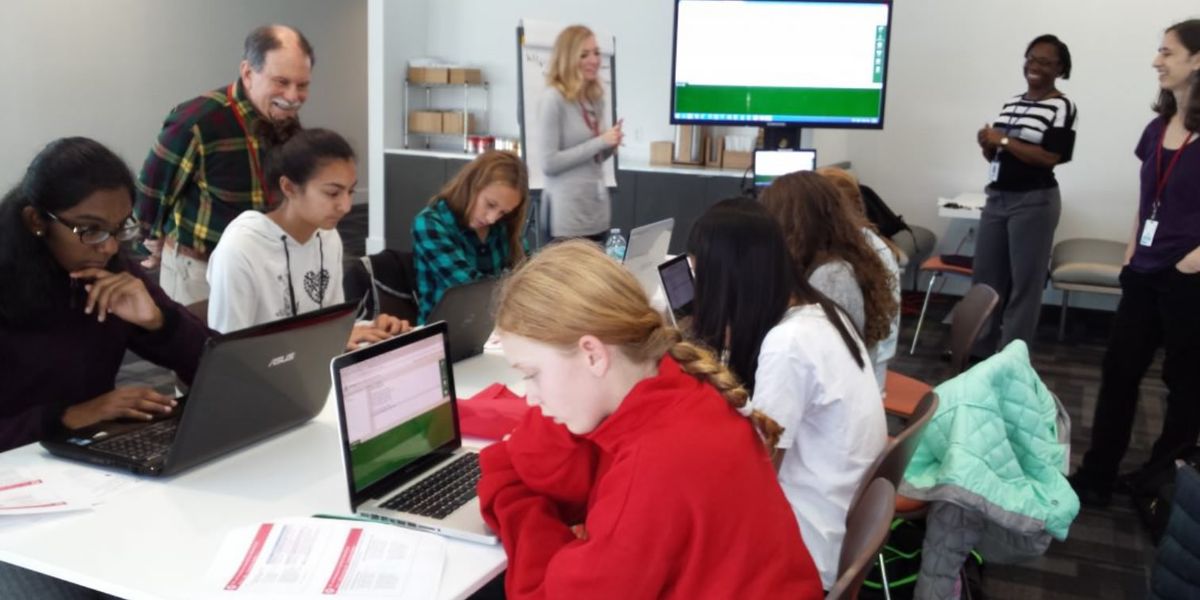 July 27, 2018
Uber
8-80 Coding: Supporting tech for all ages in Philadelphia
Below is an article originally written by Craig Ewer at PowerToFly Partner Uber, and published on October 30, 2017. Go to Uber's page on PowerToFly to see their open positions and learn more.
At Uber, we believe that technology is for everyone — whether you're a student in a Philadelphia Public School or someone looking for a new career later in life. That's why today we're excited to launch 8-80 Coding, a new initiative to support technology education for people of all ages in Philadelphia.
Beginning this month, we're working with three of the region's top nonprofits to expand coding education for kids and adults. From our rec centers to our tech centers, we want Philadelphians to have access to the work opportunities generated by tech education, but also to experience the personal satisfaction and fun of building something new. In the process, we hope to expand the pipeline of people historically underrepresented in technology and make Philadelphia's tech community more reflective of our community as a whole.
"I'm excited that a global company as big as Uber understands the value of providing free coding programs in Philadelphia. Tech education is crucial, not only for our schoolchildren, who will receive some of this training, but for also for adults seeking new skills and jobs. There are many tech jobs for which you don't need a college degree, but you do need the right training. Uber and the great local nonprofits with whom the company is teamed will have tremendous success in promoting diversity in coding and tech education and ultimately job growth. I look forward to helping out any way I can to make this a great project for Philadelphia."
– City Councilman-at-Large Allan Domb
Here's what we have in store for the next 12 months:
The ITEM advocates for better inclusion in the tech industry as a way to reduce systemic inequality, and, with our support, they have established a new scholarship program for continuing adult education. Through the end of 2017, four Uber Scholars will complete a course on Amazon Web Services, a highly valued certification for employers in today's competitive job market. These scholars will also be eligible for mentoring opportunities with members of Uber's engineering team.
"The ITEM's mission vis-a-vis the students of our academy is simple: Trained. Certified. Hired. Uber's support of our students being trained and certified as AWS Solutions Architect Associates is a major boost to our vision of all Philadelphians accessing our emerging technology sector."
– Kahiga Tiagha, Cofounder of The ITEM
Coded by Kids offers free tech education for children ages 5-18, primarily through in-school and extracurricular coding projects. As part of 8-80 Coding, we're supporting Coded by Kid's yearlong coding class at the Academy at Palumbo public high school in South Philadelphia, where students will learn the basics of web development (HTML, CSS, etc.) and complete a project for their web portfolios.
"We are excited to work with Uber to ensure Philadelphia's pipeline of tech talent is diverse and well prepared to compete in the innovation economy. Uber knows that jobs are becoming increasingly more technical and skilled, and by investing in a Pathways into Tech program they are making a commitment to provide more students with the opportunity to get those technical skills."
– Maggie Deptola, COO, Coded by Kids
Finally, we're supporting TechGirlz, whose mission is "to inspire middle school girls to explore the possibilities of technology to empower their future careers." Through a series of workshops and special events, TechGirlz is helping create the next generation of female coders and working to close the gender gap in technology.
"We are excited to be part of the 8-80 Coding program and by Uber's support of our mission to inspire girls on the path to empowered careers in technology. Uber's innovative roots and renewed commitment to positive change make it a great partner in championing our new model for women in technology."
– Tracey Welson-Rossman, Founder and CEO of TechGirlz
These three initiatives are only the beginning. With our partners, we're ready to make a difference in Philadelphia and continue building a future that is more diverse and more inclusive.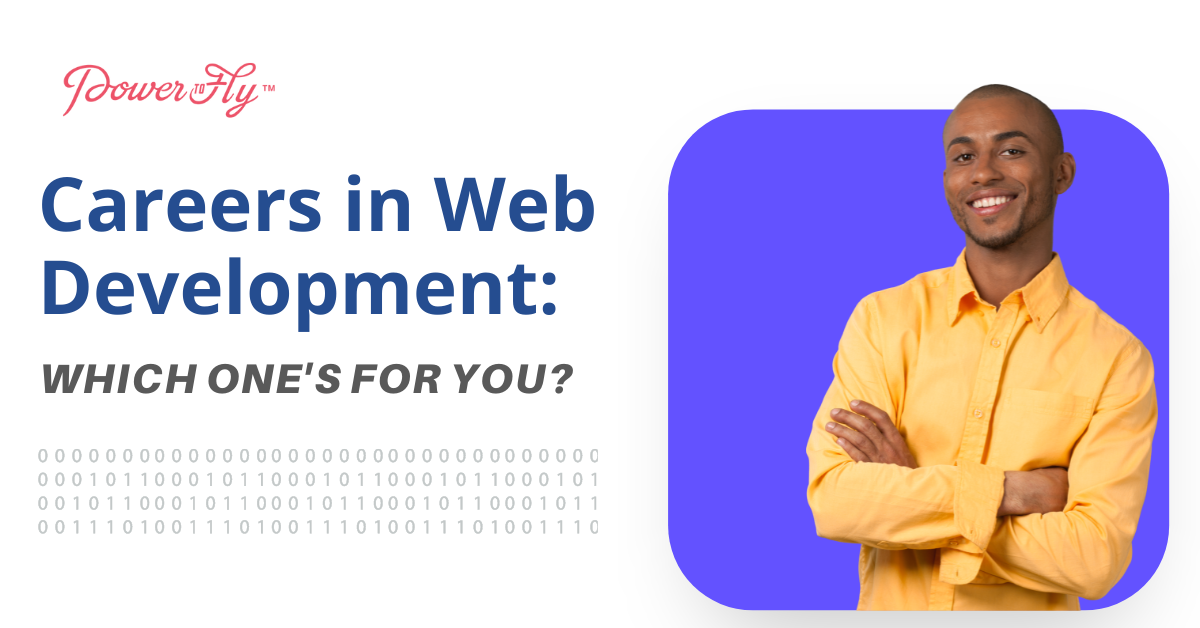 Upskilling and Development
We all have our favorite websites– the ones we frequent, bookmark, and recommend to others. You might even enjoy some website features so much that you've found yourself wondering why they aren't more popular. Or maybe you've experienced times where you were frustrated with a website and wished you could add features or even design your own!
If you've ever found yourself intrigued at the prospect of designing and developing your own websites, then a career as a web developer might be just for you!
As a web developer you would be responsible for coding, designing, optimizing, and maintaining websites. Today, there are over 1.7 billion websites in the world and, in turn, the demand for web developers is on the rise. In order to figure out what kind of web development work best suits you let's start with an introduction to the three main roles in web development that you can choose from.
The Three Types of Web Development Jobs
Front-End Web Development: The Creative Side
Think of front-end development as the décor of a house. The color scheme, furniture, manicured lawns, and overall aesthetic. In terms of a website, front-end development is laser-focused on the appearance of a website and its presentation on different devices. If you're considering a role in front-end development, it's important to learn programming languages such as HTML, CSS, and JavaScript. These three languages go hand-in-hand. HTML allows you to create user interface elements, CSS helps you with stylistic elements, and JavaScript allows you to incorporate online tools and connect your website to back-end functions.
In addition to programming skills, front-end developers need to be detail oriented, creative, willing to keep up with the latest trends in web development, cyber security conscious, and geared toward user-friendly designs. The median salary for a front-end developer can reach well into the $90,000 to $100,000 range.
Back-End Web Development: The Logical Counterpart
While a house can be beautifully decorated, it's incomplete without a solid foundation and efficient infrastructure. Similarly, a well-designed website depends on logical and functional code to power the features of that website. Back-end web development is code-heavy and focused on the specifics of how a website works. If you enjoy the analytical challenge of creating the behind-the-scenes code that powers a website, then back-end development is for you.
Since this role is more code-heavy, it's important that you learn numerous programming languages and understand algorithms and data structures. Some languages that are essential to back-end development are Ruby, Python, SQL, and JavaScript. Back-end developers also ensure that users can successfully retrieve and access data. This requires creating and using APIs (Application Programming Interfaces) which act as messengers that relay data related requests. Additionally, developing the code for the inner workings of a website also requires back-end developers to be conscious of the user interface features designed by front-end developers and to internally mitigate potential security risks. Due to the increased technical aspect of this position, back-end developers normally earn higher salaries than front-end developers. The average median salary for this role is around $118,000 per year.
Full-Stack Web Development: A Little Bit of Everything
A full-stack developer is essentially the Jack (or Jill)-of-all-trades in web development. Full-stack developers need to be knowledgeable about both front-end and back-end roles. This does not necessarily imply that you would need to be an expert in both roles, but you should fully understand the different applications and synergies they each imply. In order to work in this position, you will need to know the programming languages used by front-end and back-end developers. In addition to these languages, full-stack developers also specialize in databases, storage, HTTP, REST, and web architecture.
Full-stack developers are often required to act as liaisons between front-end and back-end developers. Full-stack developers need to be both problem solvers and great communicators. The end goal for a full-stack developer is to ensure that the user's experience is seamless, both on the front-end and on the back-end. In return, you can expect to earn a median salary of $100,000 – $115,000 a year for this role.
Taking the Next Step
Web development is both in-demand and lucrative! All three roles described above contribute to specific aspects of web development and the scope of each one can be customized to the industries and positions you feel best suit you. Regardless of which role you choose, all of them need a foundation in programming.
To gain the programming skills needed in each role, you can enroll in courses or learn independently. Coding bootcamps are a great way to boost your skillset quickly and efficiently.
Click here for some of our highly rated programming bootcamp options! Make sure to check out the discounts available to PowerToFly members.
READ MORE AND DISCUSS
Show less
Loading...