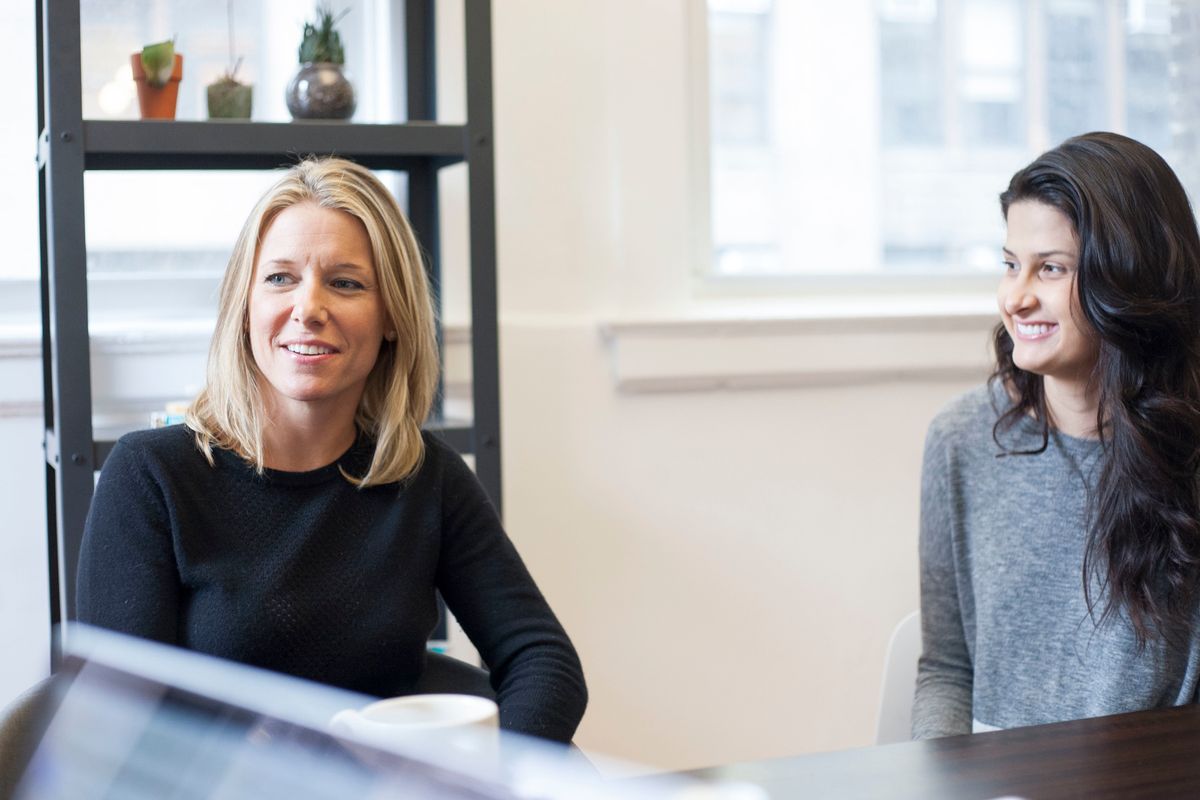 Peloton
Below is an article originally written by PowerToFly Partner Peloton, and published on February 11, 2016. Go to Peloton's page on PowerToFly to see their open positions and learn more.
Company culture is important and when it comes to developing a collaborative, interesting, fun and smart work environment, Peloton's HR team are experts at this. We talked more with our VP of Human Resources Amy Stoldt and Human Resources Manager Kristy Foss to learn more about what they believe makes the Peloton employee experience stand out amongst others and their goals for continuing to support an expanding team.
What is your favorite thing about working at Peloton?
Amy: My favorite thing about working at Peloton would be the autonomy and ability to take a project and continue it on your own, with guidance of course and the ability to bounce it off of people of course, but generally having ownership of something and carrying it through. To me, that is very exciting and it's something that is very different from other positions I've been in.
Kristy: I would agree. I think the freedom to really to collaborate with other departments and really have other people listen to what you say in addition to how smart and ambitious everyone in the company is, I think that's really unique.
How would you describe the Peloton culture?
Kristy: It's changing a little bit as we grow, but basically, "work hard, play hard". I think a lot of people here are passionate about what they do and very engaged with their work environment but I think at the same time we do really value the fun parts. Group spin classes, happy hours and company parties are a few examples of how we like to have fun here.
Amy: I think everyone genuinely likes to be together. You have more excitement about coming to work. You don't feel like you're on your own and it makes doing great work that much better.
Describe in 3 words the Peloton work environment.
Amy & Kristy: Collaborative, inclusive and goal oriented.
Do you think there's a direct correlation between a fun work environment and productivity?
Amy: Absolutely. I feel like an unhappy employee is way less productive. There definitely is a correlation between feeling valued, feeling like you're part of a team, not feeling isolated and performing well in your position. The people around you are the ones who will make you want to be more creative, go the extra mile and think outside of the box. We find this going on constantly in the office, which is amazing.
Kristy: I think our managers make the work environments really fun. I think they set really clear expectations and make people feel like they can achieve things that actually make a difference in their company. The type of person our company attracts is a very ambitious, very goal oriented person, which makes for a fun work environment. People here really value recognition, not in a greedy or selfish way, but in a way where they feel appreciated by their work rather than their reputation. I think the fact that we're a company of over 200 people and we still send out e-mails celebrating big achievements is a huge indicator of what our culture is like.
How does the Peloton work environment benefit the employee skill set?
Amy: I think when you get a lot of positive reinforcement that makes you want to do your job that much better, no matter what skills you're using. Your skills can only improve from there.
What has been the most fun team outing or experience so far?
All of our happy hours are always great. Our holiday parties are the best – They're amazing and no matter how large of a group we become, we'll always try to make them special. Other events that we're looking forward to that should be awesome are group ski trips, tech talks, and possibly a team scavenger hunt throughout NYC. We're always trying to find fun and unique ways to bring departments together.
What makes Peloton different than any other company?
Kristy: There's just an overall sense of great energy in every way. We're working on something that's really really cool. We have this amazing product that actually makes people's live's better which makes our employees really passionate since it's an inspiring thing to work on in all departments. Knowing that you're making something from scratch.
Amy: What I hear from a lot of people who have crossed that line and accepted a Peloton offer is that they made the decision based off the fact that we're creating something from scratch that didn't exist before and that's really exciting.
What are your goals for continuing to develop the Peloton team and community?
Working with recruiters to attract new talent which we've found is a refined art, training development and rolling out our new internship program for this summer, 2016!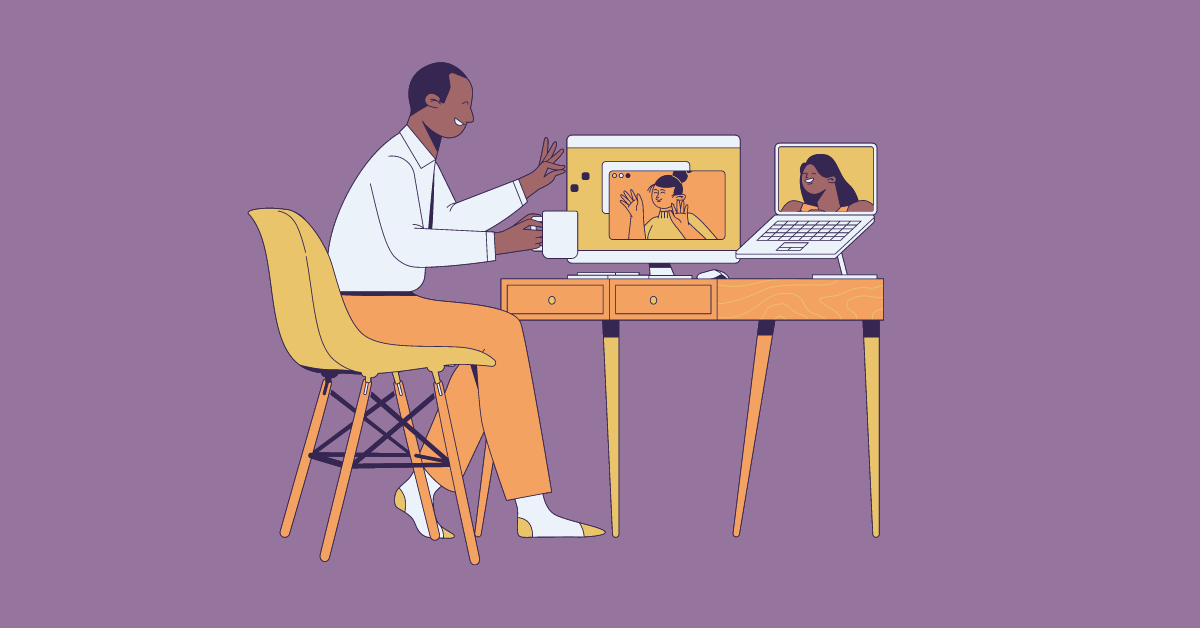 Upskilling and Development
As a result of the COVID-19 pandemic, millions of workers have turned to remote work. Before the pandemic in 2019, 22% of employers offered at least some remote work. Now in 2022, that percentage nearly doubled to 40%. The shift to remote work has become beneficial for me and many of my friends who are recent college grads starting their careers. It's allowed us to dictate our own time and save money from commuting, spend more time with loved ones at home, and have the flexibility to travel and build connections from anywhere. Remote working has also changed how people network for jobs. We have more options now.

Since remote networking is so new, it can be challenging to understand how to do it effectively. Read on to learn my top tips for networking for a remote job.
1. Connect with your high school or college.
The schools you went to want to see you succeed! Connect with old professors, classmates, or alumni on social platforms like PowerToFly or LinkedIn. You can find connections through sports teams, clubs, or topics of interest that will help you build stronger relationships. Don't be afraid to ask them for advice, mentorship, or even introductions.
2. Join a class!
Have you ever had a hobby that you never had the chance to pursue? Coding? Running? Painting? It's never too late to learn something new. Plus, spending time doing what you love will introduce you to other people who love the same thing. Not only will this help expand your social circle, it can also help your career! Once you feel comfortable, talk to your classmates about your work, and ask them about theirs. The perk of classes like these is that you will build relationships with people from all different career backgrounds which will help you determine your career path, especially if you are looking for a mid-career pivot.
3. Register for the Early Career Summit.
My friends and I are very excited to join PowerToFly's Early Career Summit this fall to meet the inspiring founders and CEOs of incredibly impactful companies. This is a great opportunity to get useful tips and learn about different perspectives, professions, and topics that you may be interested in.
4. Attend a virtual job fair and connect with leaders who inspire you.
Job fairs are great for meeting people who can be helpful because everyone attending is there to network! Job fairs at PowerToFly are a great place to meet hiring managers and recruiters from our sponsoring companies. If you come prepared with a resume it is an opportunity to make a great first impression with a company. After the virtual job fair, remember to connect with the people who stuck out to you and introduce yourself on PowerToFly or LinkedIn. Make sure to tell the recruiter who you are, and highlight what stood out to you about their talk.
5. Offer to help.
People really value your help (when it's needed). If you know someone in your network looking to hire a web designer and you know a great place to find one, don't be afraid to make the connection! If you see a job opening that would be great for someone in your network, let them know! Helping people in this way will help build your trust and credibility.
Remote networking has its differences from in-person networking, but it has never been easier to have access to social platforms that can help create connections. It will take some creativity and hard work, but once you have the appropriate mindset the options are endless.
READ MORE AND DISCUSS
Show less
Loading...