GET EMAIL UPDATES FROM POWERTOFLY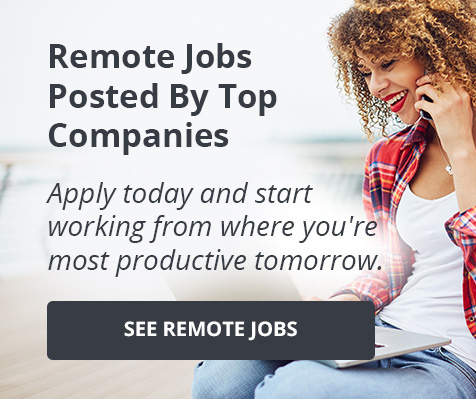 August 15, 2019
popular
What Does a Content Marketing Manager Do?
How You Can Start Your Career in Content Management
Whether you're fresh out of college or in search of your next career step, the digital job market is ripe for picking. Content Marketing is a great place to start if you're not only a good writer, but a solid communicator and people/project manager.

---
So, What Does a Content Marketing Manager Do?
As a Content Marketing Manager, you're in charge of creating, editing, and publishing original content. It's never easy to succinctly explain what a Content Marketing Manager does because they wear many hats.
You need to be able to balance producing your own content with overseeing what others produce, while also ensuring that all content aligns with the company's voice, strategy, and brand.
Furthermore, you need to ensure that content is completed, edited, and published on time and later track its performance. So if you fashion yourself a bit of a renaissance woman, working in Content Marketing as a Content Marketing Manager might be a great fit for you.
Let's take a look at what a Content Marketing Manager does (and how to become one) in a bit more detail so you can determine whether it's a good fit for you.
Becoming a Content Marketing Manager 101
Content Marketing Managers need to be skilled in a wide variety of tasks, so before you seek a Content Marketing Management role, you should build you should build your experience as an individual contributor.
You should seek roles that allow you to develop the following skills:
Copywriting (for Blogs, Websites, Marketing Emails, Infographics, eBooks, Reports, & More)
Editing/Proofreading
SEO
Analytics
Familiarity with Content Management Systems (CMS)
Web Content/UX Writing
Social Media
AdWords
Video/Graphics Production & Editing
You don't need to be an expert in each of these areas, but you should be familiar with them and highly skilled in at least one. As a Content Marketing Manager, you'll be overseeing a team of writers, designers, and videographers/editors that produce content for your team/client, so you should understand what resources they need to do their work well in order to support them.
You'll likely continue producing content of your own in addition to overseeing others' work, so make sure you're extremely comfortable telling stories and converting users via at least one of these mediums.
Soft Skills Needed to Succeed in Content Marketing Management

A good Content Marketing Manager, as the name suggests, needs to be skilled in Management. Not just of Content, but of the people that produce it (freelancers, staff writers, guest posters, etc.).
You need to be able to craft a content strategy and stick to it, measuring content performance against KPIs and tweaking the strategy as necessary in order to hit your goals.
Thus, you need to be creative, analytical, inspiring, and strategic, all at once.
In order to balance these priorities, you'll need to develop the following soft skills:
Time management
File management & distribution skills
Communication & writing skills
Advertisement-related skills
Teamwork & collaboration
Pro-active decision making
Software-related skills and competencies
Coaching/Mentoring (Feedback delivery, etc.)
Goal-oriented thinking
Content Marketing Manager Median Income
Last but not least, let's talk about the benjamins. According to Glassdoor, the average annual salary for Content Managers is $64,367 and the average annual salary for Content Marketing Managers is $81,078.
The two roles are sometimes used synonymously, but if you have extensive marketing experience and are good with analytics, you may want to tailor your search towards the slightly higher paying Content Marketing Manager role. It will tend to focus more on the marketing side of content management, ensuring the company's content team is hitting marketing goals related to traffic and conversions.
It's important to keep all of this information in mind when negotiating salaries and answering any questions about your salary expectations.
In Summary
When all is said and done, what does a Content Marketing Manager do? In terms of digital marketing and content creation, a better question might be "what don't they do?"Whether it's blogging, eCommerce product description writing or social media management, a Content Marketing Manager will more than likely have a hand in it. It is a competitive and challenging occupation that can also be highly rewarding for those who are willing to go the extra mile.
Related Articles Around the Web
Talent
10 Full-Time Roles You Can Do Remotely!
Work-from-home jobs sometimes get a bad reputation: low pay, repetitive work, micromanagement... the list goes on. But if one good thing has come out of the pandemic, it's that it's redefined working from home. Remote work has come a long way, and the opportunities to work from home in 2022 are more promising than ever before.

If you're like me, and freelance, task-oriented remote jobs like article writing, data entry, transcription, or professional survey taking (yep, that exists), aren't your thing - don't worry. There are more full-time remote opportunities than ever before that offer you the freedom to manage your own time, the security of consistent monthly income, the support of a team, and the promise of growth. In fact, we've got over 5,000 on PowerToFly.
So, if you're looking for a remote opportunity in 2022 that will push you to develop professionally, look no further than our list of the 10 best work-from-home jobs. And by best, we mean fun, challenging roles that will help you grow, while making a respectable income.
All the jobs listed have average salaries between 45 and 119k, and have average or higher-than-average growth potential (based off of the U.S. Bureau of Labor Statistics' predictions for growth from 2018 to 2028 and/or LinkedIn's 2020 Emerging Jobs Report).
10 Best Work-From-Home (Remote) Jobs for 2022
Jobs sorted from highest to lowest average salary. (Salary data taken from ZipRecruiter, Glassdoor, LinkedIn, and/or the U.S. BLS depending on availability and specificity to remote roles.)
-----

Interested in one of the roles above? Check out these resources for landing your dream remote job and get ready to reap the full benefits of remote work in 2022— doing what you like, where you like. Good luck!
[A version of this article was originally published on Dec. 19, 2018]

READ MORE AND DISCUSS
Show less
Loading...