GET EMAIL UPDATES FROM POWERTOFLY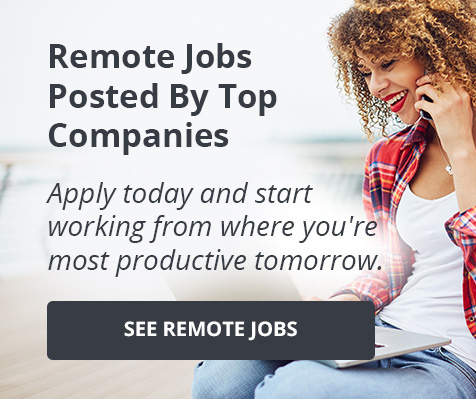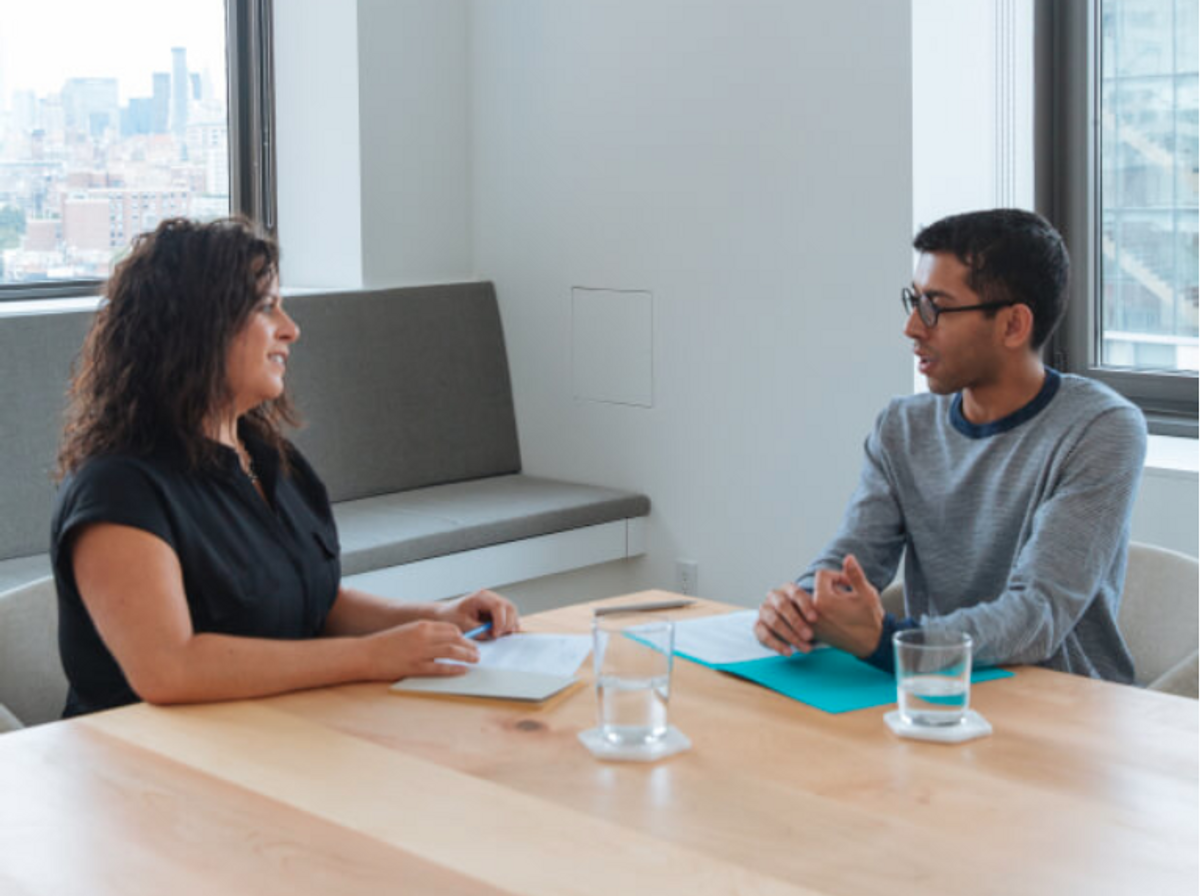 August 10, 2018
Managed By Q Inc
Eight Interview Questions to Help You Understand a Company's Culture
How Managed By Q Creates a Positive Company Culture
Below is an article originally published by PowerToFly Partner Managed By Q here. Go to Managed By Q's page on PowerToFly to see their open positions and learn more.
"Company culture" is a buzzword we've all heard by now. As the name implies, it's a nod to a company's way of being—how their values and expectations shape the employee experience. Fitting in with the company vibe can make a huge difference when it comes to your professional growth and career happiness, but culture can be notoriously difficult to gauge. When you are interviewing for a job, how do you get a sense of how a company lives their values and the cultural expectations they have for their employees?
To help guide job seekers, we tapped career experts who are immersed in the topic. These eight interview questions will help you get sense of a company's culture and whether it's a good fit for you.
What do most employees do for lunch?
"I love this question," says longtime HR mentor and career coach Nicole Drummond. "Are people eating sad salads at their desks? Or do small groups go out and get lunch together? Is there a dining area where people gather, even if it's just for 30 minutes? It's a question most people don't ask, so it's a great way to gauge the culture."
A worthy follow-up is to ask about any regular social events. Connecting with fellow employees plays a major role in work happiness. Go beyond the water cooler and ask directly about routine get-togethers and other opportunities for fostering authentic connections.
Can I take an office tour?
This is a simple question that can reveal much about life at a particular office. Do you see closed cubicles or a collaborative, open-air setup? Take note of the dress code; are employees in straight-laced business attire or more self-expressive clothing?
An office tour is also an ideal time to ask the interviewer about what work styles the company supports. Is it a strict in-office, 9-to-5 policy? Or do employees have the option to, say, take their laptop to a local park to meet deadlines in the fresh air? Is working remotely on the table? You won't always know until you ask.
How are employees recognized for their achievements (and failures)?
What happens when someone slam dunks a project?
"Is it just kudos on Slack or in an email, or is it a shout out at town hall?" asks Drummond. "Celebrating each other's successes, for me, is a big thing. We all want to be recognized; it can sometimes feel better than a raise!"
On the flip side, what happens if you flop? A smart way to find out is to ask how they handle letting someone go, adds Drummond. On that note, if an employee is struggling to meet expectations, what kind of support does HR provide?
What you're really trying to figure out with these questions is if the company encourages employees to try new approaches and take reasonable risks.
How does this role fit into the overall company goals?
Instead of asking what the company values are, which might elicit a generic response, ask specifically how the job you're interviewing for plays into their big-picture objectives. In what way does it support the grander vision? This tack clarifies the impact you'll have at the company, while simultaneously highlighting their values.
What is one characteristic all employees have in common?
Ariel Lopez, founder and CEO of 2020Shift, says this question will probably catch the interviewer off guard. (In a good way).
"Maybe it's something fresh and unexpected, like a great sense of humor," she says. "You might get a cliché answer, like 'team players who are self-motivated,' but you might also get something more genuine and telling about the company culture."
What are the growth opportunities like?
This is a biggie. A solid culture fit goes hand in hand with feeling supported to learn and grow.
"Definitely ask what they look for when promoting individuals, and also what they look for in managers and their executive staff," says Lopez. "If you can speak to people already in those senior positions, it'll probably give you a pretty good idea if you can actually go through that glass ceiling or not."
Inquiring about professional development and mentorship opportunities is another way to get a feel for the company's stance on employee growth.
How do they embrace diversity and inclusion?
Unfortunately, sometimes "culture fit" is a subtle way in which employers practice unconscious bias (especially for candidates from non-majority backgrounds).
"This happens all the time," says Lopez, whose company focuses on helping tech and digital media companies diversify their recruitment process and retain minority talent. "Underrepresented groups are uniquely affected."
This is precisely why diversity and inclusion practices are important to explore during the interview process. Lopez suggests asking for a specific example of how the company maintains an inclusive environment.
What would your employees have to say about the company?
"This is one of my favorite interview questions because it really catches people on the spot, so they don't have time to give a canned answer," says Lopez.
Perhaps the best way to do tease out company culture is to connect with a past or present employee. Drummond recommends setting this up on your own—if you ask the interviewer, it'll be tough to decipher if the person they send you to is being genuine.
"Seek out another individual contributor who works there; it doesn't necessarily have to be someone on the team you're interviewing for," says Drummond.
Whether you go through a shared connection or you send a cold email to someone you found on LinkedIn, what you're trying to uncover is what it's really like to work there. Lopez also says there's real value in chatting with former employees, who are more likely to speak openly about their experience.
When you are able to get a sense of a company's culture you will be better able to start your new job with confidence, knowing that you will be joining an environment where you can thrive.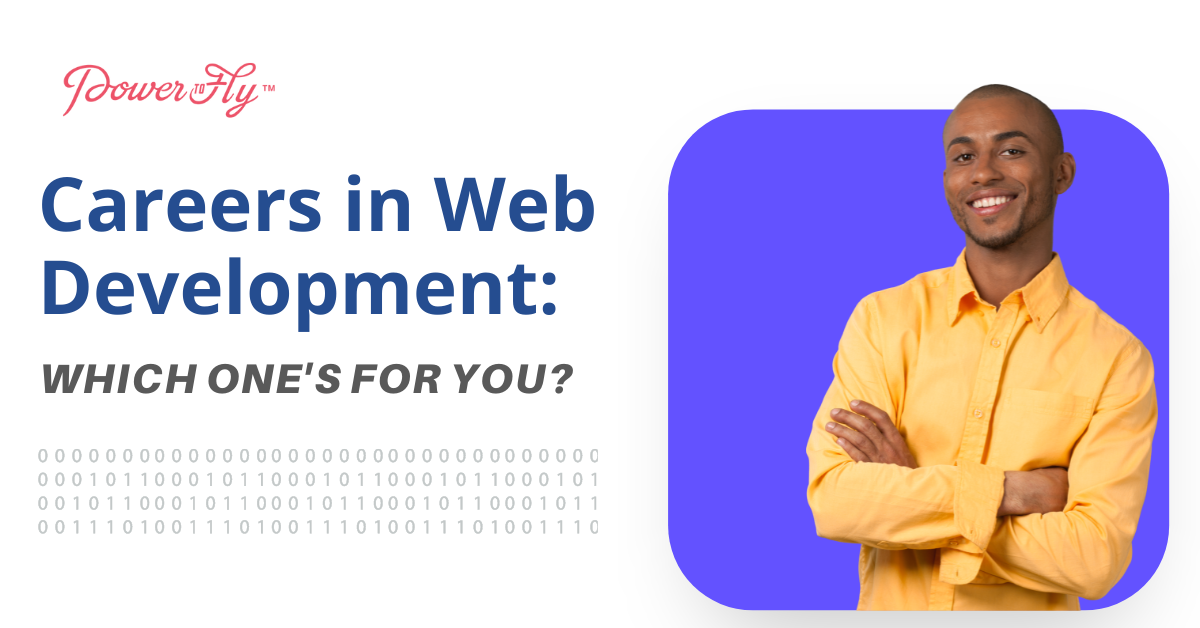 Upskilling and Development
We all have our favorite websites– the ones we frequent, bookmark, and recommend to others. You might even enjoy some website features so much that you've found yourself wondering why they aren't more popular. Or maybe you've experienced times where you were frustrated with a website and wished you could add features or even design your own!
If you've ever found yourself intrigued at the prospect of designing and developing your own websites, then a career as a web developer might be just for you!
As a web developer you would be responsible for coding, designing, optimizing, and maintaining websites. Today, there are over 1.7 billion websites in the world and, in turn, the demand for web developers is on the rise. In order to figure out what kind of web development work best suits you let's start with an introduction to the three main roles in web development that you can choose from.
The Three Types of Web Development Jobs
Front-End Web Development: The Creative Side
Think of front-end development as the décor of a house. The color scheme, furniture, manicured lawns, and overall aesthetic. In terms of a website, front-end development is laser-focused on the appearance of a website and its presentation on different devices. If you're considering a role in front-end development, it's important to learn programming languages such as HTML, CSS, and JavaScript. These three languages go hand-in-hand. HTML allows you to create user interface elements, CSS helps you with stylistic elements, and JavaScript allows you to incorporate online tools and connect your website to back-end functions.
In addition to programming skills, front-end developers need to be detail oriented, creative, willing to keep up with the latest trends in web development, cyber security conscious, and geared toward user-friendly designs. The median salary for a front-end developer can reach well into the $90,000 to $100,000 range.
Back-End Web Development: The Logical Counterpart
While a house can be beautifully decorated, it's incomplete without a solid foundation and efficient infrastructure. Similarly, a well-designed website depends on logical and functional code to power the features of that website. Back-end web development is code-heavy and focused on the specifics of how a website works. If you enjoy the analytical challenge of creating the behind-the-scenes code that powers a website, then back-end development is for you.
Since this role is more code-heavy, it's important that you learn numerous programming languages and understand algorithms and data structures. Some languages that are essential to back-end development are Ruby, Python, SQL, and JavaScript. Back-end developers also ensure that users can successfully retrieve and access data. This requires creating and using APIs (Application Programming Interfaces) which act as messengers that relay data related requests. Additionally, developing the code for the inner workings of a website also requires back-end developers to be conscious of the user interface features designed by front-end developers and to internally mitigate potential security risks. Due to the increased technical aspect of this position, back-end developers normally earn higher salaries than front-end developers. The average median salary for this role is around $118,000 per year.
Full-Stack Web Development: A Little Bit of Everything
A full-stack developer is essentially the Jack (or Jill)-of-all-trades in web development. Full-stack developers need to be knowledgeable about both front-end and back-end roles. This does not necessarily imply that you would need to be an expert in both roles, but you should fully understand the different applications and synergies they each imply. In order to work in this position, you will need to know the programming languages used by front-end and back-end developers. In addition to these languages, full-stack developers also specialize in databases, storage, HTTP, REST, and web architecture.
Full-stack developers are often required to act as liaisons between front-end and back-end developers. Full-stack developers need to be both problem solvers and great communicators. The end goal for a full-stack developer is to ensure that the user's experience is seamless, both on the front-end and on the back-end. In return, you can expect to earn a median salary of $100,000 – $115,000 a year for this role.
Taking the Next Step
Web development is both in-demand and lucrative! All three roles described above contribute to specific aspects of web development and the scope of each one can be customized to the industries and positions you feel best suit you. Regardless of which role you choose, all of them need a foundation in programming.
To gain the programming skills needed in each role, you can enroll in courses or learn independently. Coding bootcamps are a great way to boost your skillset quickly and efficiently.
Click here for some of our highly rated programming bootcamp options! Make sure to check out the discounts available to PowerToFly members.
READ MORE AND DISCUSS
Show less
Loading...