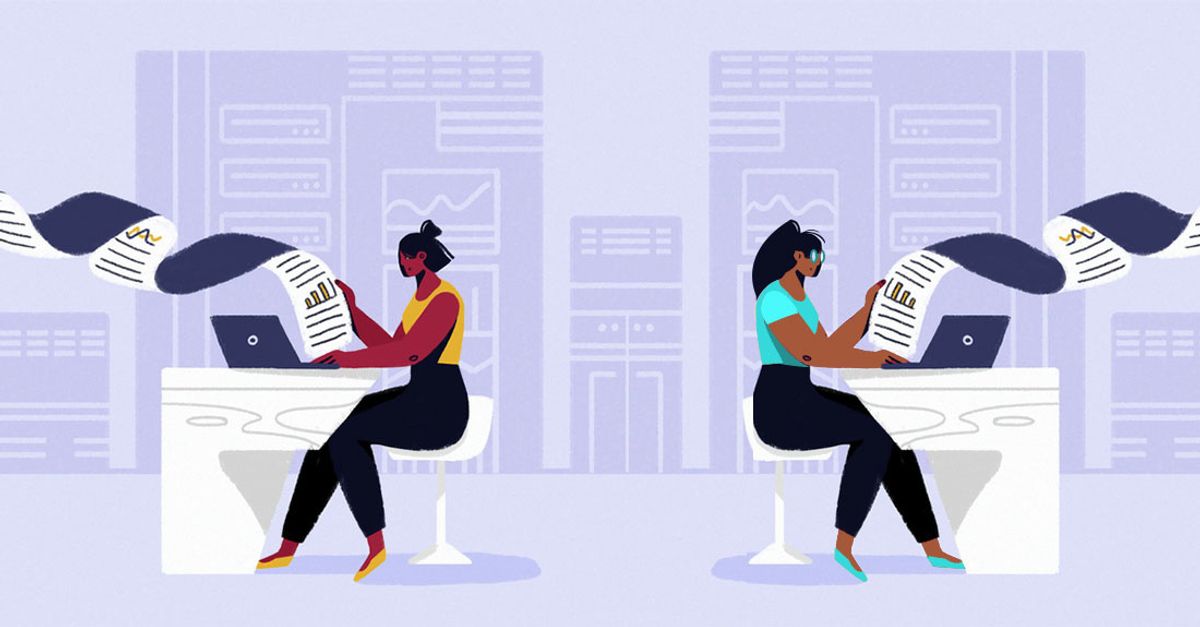 WW (Formerly Weight Watchers)
Understanding the Key Differences & Similarities So You Can Decide Which Role is Right for You
You love numbers, you absolutely crushed your last Stats class, and you're an Excel wiz. Now you're thinking a career in data analysis/data science might be perfect for you. But which career should you pursue? And is there a difference between them, anyway?
---
The answer to the second question is a resounding yes, though the exact distinction often varies by company. To help you answer the first question, we interviewed experienced Data Scientists and Analysts at Attune Insurance, Cloudflare, Expedia Group, Pluralsight, and WW. They explained the unique skills needed to succeed in each role, as well as differences and similarities between them.
For starters, you should know that both roles are in high demand. The demand for Data Scientists is particularly high, and research indicates that the number of qualified Data Scientists is not growing at the same rate as the number of available data science positions.
Average pay for Data Analysts in the U.S. is $67,377 annually, while average pay for Data Scientists is $117,345.
But don't let these numbers be your only criteria — both roles can be quite lucrative as you advance your career, so read on to learn which role suits you best!
Data Analyst vs. Data Scientist: Defining The Roles
To kick things off and clear the air about the Data Analyst vs. Data Scientist roles, let's define the terms.
What They Have in Common:
As Carl Anderson, Director of Data Science at WW, explains, both Data Analysts and Data Scientists "tend to be numerate, methodical, and curious data lovers who love digging into numbers to ask and answer questions, tell compelling stories, and generate impactful insights for the business. There is no formal definition for these roles, and a role that might be termed Analyst in one organization might be termed a Data Scientist in another."
That said, all five companies we interviewed shared the following core tenets in their definition of each role:
Data Analyst Definition:
Data Analysts use data to define and measure success metrics or Key Performance Indicators (KPIs). They work closely with business development and product teams to provide insights on why these KPIs are or aren't being achieved.
Data Scientist Definition:
Data Scientists leverage their understanding of statistics and software engineering in order to build predictive models.
So what does this mean in practice?
Consider this example from the the data team at Cloudflare (composed of Head of Data & Analytics, Sirisha Gorantla, Lead Data Analyst, Nikole Phillips, and Head of Data Science, Katrina Riehl):
If a business wanted to know how many customer sign-ups there were in the last quarter, Data Analysts would be responsible for finding and sharing this information. They might also then compare that quarter's performance to the previous one, and share some reasons for the growth or decline in sign-ups.
If the data analysts determined that sign-ups were down, then Data Scientists could help address the problem by building a predictive model to help identify prospects that have a higher likelihood to convert as customers.
Summing It Up

Katelyn Tolbert, current Product Manager and former Data Scientist at Pluralsight, summed it up well:
Data Analysts use descriptive statistics to understand KPIs and make sense of past data. Data Scientists use advanced statistics and modeling to make predictions for the future.
What You Need to Succeed: Skills of Data Analysts vs. Data Scientists
Now that you understand the basic definitions of each of these roles, let's take a look at the personal qualifications, characteristics, and skills you need to succeed in each role.
As with the roles themselves, there is significant overlap in the skills you need to succeed in either of these roles. Martha Dreiling, Head of Analytics and Corporate Operations at Attune Insurance, explains it like this:
"In any data-centric role there are three really critical skills someone needs to have. The first is being statistically savvy, the second is data engineering skills and the ability to manipulate data, and the third is having a strong business sense and the ability to communicate findings to less technical individuals. Data Scientists are generally more indexed on the first and second skills. Great Data Scientists are great at all three. Similarly, Data Analysts are typically great on skills 2 and 3, but great ones also have a solid understanding of statistics."
While all data-centric roles require this basic suite of skills, there are some specific skills/areas of knowledge you should have depending on the type of role you'd like to apply for.
For instance, because Data Scientists need to have an advanced understanding of statistics in order to understand and analyze big data, those with a PhD in a data-oriented field may find themselves well-suited to a career in Data Science.
That's exactly how Soma Bhattacharya, who holds a PhD in economics, ultimately landed a job as a Data Science Manager at Expedia Group. In her words, "The only thing that changed when I shifted gears from academia to health policy to industry, was the kind of questions I was solving for." So if you have an academic background in statistical modeling and are ready to make the switch to industry, a career in data science is likely a great fit for you!
Alternatively, if you have less experience with advanced stats or prefer working more directly with business stakeholders, you might be better suited to a career as a Data Analyst.
Consider which of these skills you already have and which ones you'd like to develop as you decide whether a career in data analysis or data science may be a better fit for you:
Data Analyst Skills
Storytelling
Strategic thinking
Business acumen
SQL
Data Visualization Tools (Tableau, Power BI, etc.)
Basic skills in R/Python
Data Scientist Skills
Highly competent in scripting languages like Python and/or R
Machine learning
Statistical modeling
Data mining concepts
SDLC (Software Development Life Cycle)
The Cloudflare team also rightly points out that both Data Analysts and Data Scientists "need to be proficient in data discovery and analysis to have a strong understanding of the data. Both roles also need to have a fundamental understanding of data stores/databases because these roles require consistent collaboration with Data Engineers."
(By the way, if you're wondering about the difference between Data Scientists and Data Engineers, a data engineer develops/maintains databases and large-scale processing systems, while Data Scientists are the ones who make sense of all that data.)
Responsibilities of Data Analysts vs. Data Scientists: What You'll Do Each Day
Wondering what you'll likely do at work each day? These tasks are commonly within the scope of job descriptions for data analysts and data scientists.
Data Analyst Tasks/Responsibilities
Build dashboards
Report daily/weekly reporting on KPIs
Complete one-off analyses/queries
Visualize data (often in Tableau)
Communicate findings/collaborate with key internal stakeholders
Data Scientist Tasks/Responsibilities
Build predictive models & algorithms
Mine and analyze data to optimize business outcomes
Communicate findings/collaborate with key internal stakeholders
The Cloudflare team summarizes the difference, as well as overlap, in scope of responsibilities as follows:
Data analysts and data scientists work on similar business problems. They both engage with data engineers and business stakeholders on a regular basis to do their job.
Data Analysts work with business to define success metrics, build dashboards, perform exploratory analysis, and present key insights and takeaways to help measure the progress and drive actionable strategic outcomes. This role requires more human intuition than the Data Scientist role.
Data Scientists work on building predictive models to help improve on the success metrics — they have the same goal as data analysts, but their approach is different. They rely more heavily on machine learning & data processes than on human intuition.
In general, while both Data Analysts and Data Scientists need to be able to communicate their findings with non-technical team members, Data Analysts are expected to do this more frequently and efficiently.
Martha gave an example of how this works at Attune Insurance, a small-but-growing company:
"Given that we are a small but growing company, the two roles work closely together and have some overlap. Data science is more focused on predictive analytics, whereas data analytics is focused on getting data to end users (other teams internally) by cleaning it and making it available via reporting tools. Both roles are responsible for being able to communicate findings to the rest of the business, but data analytics may interact with other teams more frequently."
---
Have more questions about data science, data analysis, or even data engineering? Let us know in the comments!
And if you're on the fence about whether a career in data analysis/data science is right for you, we'll leave you with a piece of advice from Soma, Senior Data Science Manager at Expedia Group:
"If solving for real-world problems using the power of big data and scientific methodology excites you, then I'd encourage you to jump in and start snorkeling into this ocean… you never know what you might discover."

Ready to dive in?
Check out these open data science and data analysis roles:
Data Analyst & Data Scientist Roles at Attune Insurance
Data Analyst & Data Scientist Roles at Cloudflare
Data Analyst & Data Scientist Roles at Expedia Group
Data Analyst & Data Scientist Roles at Pluralsight
Data Analyst & Data Scientist Roles at WW
Related Articles Around the Web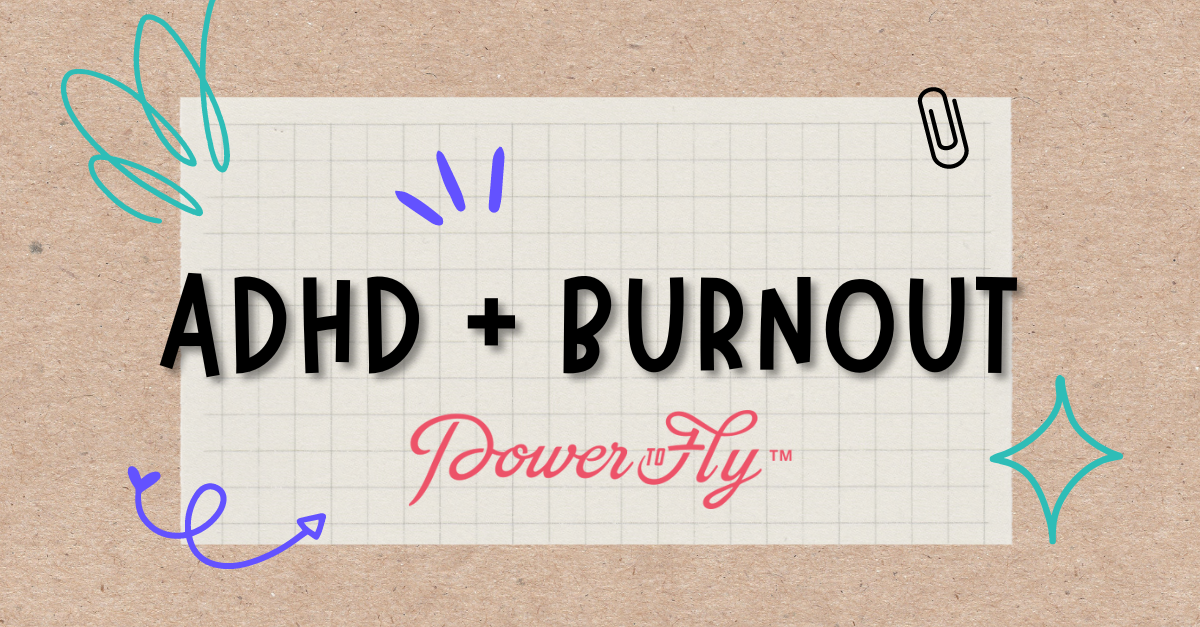 Diversity, Equity, and Inclusion
Have you ever been so exhausted that you quit your job?
You may have been experiencing burnout.
Burnout is characterized by overwhelming exhaustion, detachment from your work, and a sense of ineffectiveness.
And while anyone can experience burnout, if you have ADHD, you may be more susceptible to it.
Before you get to the point where quitting feels like your only option, there are steps you can take to set healthy boundaries and start feeling more like yourself again. Read on to learn how you can recognize burnout in yourself, and what to do if you're experiencing it!
How Does ADHD Burnout Feel?
There are some clear signs that you're burning out, but ADHD can make the descent to burnout harder to detect. These warning signs include:
Lack of motivation - not wanting to do the things you need to do or the things you love.
Exhaustion - feeling overly tired both mentally and physically.
Irritability and mental fatigue - feeling short-tempered, mean, or like you snap easily.
Physical discomfort - body aches, low energy levels, and general pain.
Negative outlook - the tendency to find something wrong with nearly everything.
Emotional dysregulation - feeling weepy, sad, or unable to smile or connect with others.
Generally, burnout starts with taking on too much. Exhaustion creeps in, and you feel like every day is working against you because you are constantly overwhelmed. You may start to feel like the entire world is spinning out of control, or like no matter what you do you can't keep up (or catch up).

If this resonates with you, you might be on the road to ADHD burnout.
Why People with ADHD Can Be More Susceptible to Burnout
So why does ADHD make some folks more susceptible to burnout? There are a few common ADHD traits that often result in behaviors correlated with burnout (taking on too much, working too long, etc.):
Hyperfocus - ADHD is not exclusively about attention deficits. In fact, hyperfocus is the opposite – a deep, intense concentration to the point of being oblivious to your surroundings. Per WebMD, hyperfocus is a state of highly-focused attention that lasts for an extended period of time. You concentrate on something so hard that you lose track of everything else going on around you. When hyperfocus sets in at work, it can be hard to unplug or be aware of the people and environment around you.
Time Tracking - Losing track of time is one thing, but if you find yourself losing track of hours without realizing it, that could be related to burnout. People with ADHD perceive time not as a sequence of events the way others usually do, but as a diffuse collection of events viscerally connected to the people, activities, and emotions that fill them.
Difficulty Prioritizing - Do you take on too much and then struggle to prioritize it? When someone asks for help, does everything often go to the wayside so you can jump in? Or maybe the daunting anticipation of the tasks ahead prevents you from starting. Per ADDitude, ADHD impacts your temporal processing abilities, which can affect executive functioning.
Combating ADHD Burnout
If you think you may be suffering from ADHD burnout, there are a few ways to take back control. Here are three tips for combating ADHD burnout:
Reserve Your Yeses - Pump the brakes when you recognize the early signs of ADHD burnout. Start reserving your yeses right away. Say no, and practice not apologizing. It is okay to say, "I have a lot on my plate right now and cannot take that on. Thanks for thinking of me." Saying no is nothing to apologize for, and it should be celebrated! You are working to protect your energy above all else.
Practice Over-Estimating - If you think you could knock something out in a day, give yourself a week. Overestimate on time and allow yourself the grace to have a little more time than usual to complete projects. Slowing down when starting a new job or role will help you produce high-quality work and prevent ADHD burnout.
Drop the Mask - Be honest with your employer and friends. Let them know that although you seem to keep up internally, you struggle. Identifying ADHD burnout from the outside can be extremely difficult. Your honesty and transparency will position you to determine if your environment is supportive and inclusive.
How to Support Colleagues Dealing with ADHD Burnout
The experiences above may not resonate with you personally, but perhaps you've noticed other people you work with describe or experience them.
If you're a manager, there are several ways you can support colleagues with ADHD (as well as neurodivergent employees more generally) to help prevent burnout. Ask for clarity on when they have felt the most supported at work. Discovery questions like, "how did you feel at that time?" or "how was the pace of that project?" can help you to understand their actual capacity.
Download this free guide
if you're looking for more ways to support your neurodivergent coworkers. Work with your DEIB and HR team to develop new neurodivergent inclusivity standards to help you stay ahead of the ADHD burnout cycle.
READ MORE AND DISCUSS
Show less
Loading...