GET EMAIL UPDATES FROM POWERTOFLY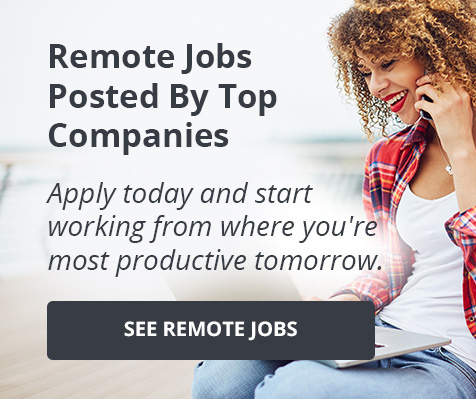 March 02, 2020
Freddie Mac
"How We Stay Ahead of the Game? In Data We Trust."
Below is an article originally written by PowerToFly Partner Freddie Mac, and published on December 4, 2019. Go to Freddie Mac's page on PowerToFly to see their open positions and learn more.
How is data helping us anticipate new opportunities to support today's borrowers? Meet Single-Family Business Qualitative Analytics Manager and Senior Economist Jaya Dey.
Q. What is your role at Freddie Mac?
A. I joined Freddie Mac in 2015 to lead the market research team for Affordable Lending and Access to Credit. As a former economics professor, I was excited about all the different data arenas I could play in. My team's primary responsibility is to research housing issues with a focus on affordability. We look for trends that provide clues as to how we can help expand affordable distribution, responsibly provide access to credit and remove barriers to homeownership.
To socialize our work, I write research articles and present them on academic and nonacademic platforms. In collaboration with our partners, I share my research findings at events to inform and educate a wide range of housing stakeholders. We try to make our research digestible and actionable.
Q. How does your research support the business and the industry?

A. We support a variety of internal groups who use our research for outreach, new products and pilots with maximum impact. For example, we work with the borrower outreach team that manages our CreditSmart® program and our Borrower Help Centers, both of which provide potential homebuyers with financial education and other services to help them prepare for owning a home. Our research helps that team better understand the communities they serve. We also collaborate with the Duty to Serve team on various topics, such as understanding high-needs rural markets, first-time homebuyers' counseling experiences and energy-efficient markets.
Q. How does using data help us advance our mission?

A. Everyone deserves to have a safe and affordable place to call home. We use our data to help reveal barriers to homeownership and find the best way to combat those barriers.
For example, for low- to moderate-income borrowers living in high-cost areas, coming up with a down payment is a particularly constraining barrier. But 20% down may not be necessary, especially if they're a first-time homebuyer. So, a lack of knowledge is another barrier. In fact, there are a variety of low down payment options for today's borrower, some even as low as 3% for qualified homebuyers. If we can ease that burden by educating potential borrowers about their options, we are helping to make home possible.
Q. Has anything surprised you about the data you've seen?
A. Yes! People think that student loan debt is a huge barrier to homeownership. But the data reveals that only 10% of the population has student loan debt. Moreover, only 20% of millennials do, and only 4% of them have student loan debt above $45,000.
If you take a holistic view of what is driving homeownership — student loan debt, income, house prices, marital status, etc. — you find that student loan debt has a very small impact on the homeownership rate. This is a huge myth-buster for most people.
Q. Why is data important to our business?
A. Data isn't biased. It doesn't have any special agendas. It tells us where the pain points are and gives us a pretty accurate picture of what's going on in the market. When we let the data speak for itself and make decisions based on the data, we are leveraging our research to the best of our ability.
Connecting all the dots is hard work for the team, but we enjoy it!
popular
According to a recent study, anti-Asian hate crimes have risen 150% since the pandemic started. But these acts of violence are not new — they are part of a much larger history of anti-Asian racism and violence in the U.S.
That makes celebrating Asian American and Pacific Islander Heritage Month (which was named a month-long celebration in May by Congress in 1992 "to coincide with two important milestones in Asian/Pacific American history: the arrival in the United States of the first Japanese immigrants on May 7, 1843 and contributions of Chinese workers to the building of the transcontinental railroad, completed May 10, 1869") this year all the more important.
As we reflect on recent events and how they fit into a much larger history of discrimination, we're also taking time to celebrate and acknowledge the many achievements of the AAPI community.
We asked several of our partner companies what they're doing to honor AAPI Heritage Month at work, and we were inspired by the range of responses, covering everything from campaigns to #StopAsianHate to educational events on AAPI history.
Here's what they're doing, in their own words:
READ MORE AND DISCUSS
Show less
Loading...